3 December 2006
From AAP, 2 December 2006:
What started out for Australian Iva Davies as a TV advertising jingle has become one of the biggest musical moments of the Asian Games opening ceremony.
The former Icehouse frontman composed and arranged Together Now, which played as thousands of athletes paraded into Khalifa Stadium in Qatar's capital, Doha, tonight.
Some 40,000 people attended the opening ceremony, which was broadcast to three billion people worldwide, including on SBS in Australia.
"It is one of those things where I didn't really have any concept of the scale," Davies told AAP in Doha.
"I got a call about a song that might be for an ad and it is not the sort of thing I would normally do - I don't think I have ever written a song on commission before.
"But I wrote it and didn't hear anything for about three months and the next thing I hear is that it's in the opening ceremony."
The Asian Games are held every four years, this time with 13,600 athletes representing 45 countries in 39 different sports from today until December 15.
Australian company David Atkins Enterprises were the creative masterminds behind the opening and closing ceremonies, commissioning songs from Davies and Australians Chong Lim and John Foreman.
Hong Kong superstar Jacky Cheung performed Davies' tune, while Bollywood's Sunidhi Chauhan, Lebanese singer Magida El Roumi and Spanish tenor Jose Carreras also belted out songs. The singers will feature on a soundtrack album to be sold throughout Asia.
Organisers have been working for a number of years on the event, co-ordinating more than 10,000 costumes for the performers, including 5,000 pairs of sandals, 100km of fabric, 1km of gold braid and more than one million gold sequins.
They've also designed and built more than 7,000 props, using 40km of cabling, 58km of steel wire and more than 2,000 tonnes of steel.
Event producer and co-director David Atkins has worked on many major events, including the Sydney Olympics ceremonies, but said the Asian Games was his greatest project yet.
"This is certainly more complex and ambitious than Sydney's Games, I don't know about better, that's for someone else to judge," he said.
Chong Lim, who also worked on the Sydney Olympics and the Melbourne Commonwealth Games, composed a number of songs for the Asian Games, including a spectacular sequence where Qatar Prince Mohammed Hamad Al-Thani lights the cauldron while on horseback.
The sequence outshone other cauldron lighting events in previous games ceremonies, said Lim.
"To be honest, after I saw the Sydney Olympics I thought it would be impossible to beat."
Rain and windy conditions threatened to mar tonight's event and organisers were forced to fly in umbrella's for spectators because it rarely rains in the Middle Eastern country.
"At the moment we are trying to find umbrellas, there are practically no umbrellas in Doha," event co-director Ignatius Jones said before the ceremony.
"We are trying to fly them in. It is completely bizarre."
1 December 2006
The Doha Asian Games begin today!
We understand that Iva has written a new song for the opening ceremony, along with quite a number of instrumental pieces (including full orchestra) which are based on themes from the song. We think he may be attending on the night of the Opening Ceremonies in Doha.
World Championship Sports Network (WCSN), the premier destination for fans of Olympic and lifestyle sports, has acquired exclusive broadcasting rights for the 2006 Asian Games, delivering for the first time complete coverage of the events in the U.S. Exclusive live and on-demand coverage of the two-week competition will be available online at www.wcsn.com. From the opening ceremony to the final medals presentation, WCSN will have exclusive in-depth coverage and highlights from all sports including swimming, gymnastics, karate and soccer for U.S. fans and enthusiasts, bringing greater awareness and popularity to the Asian Games. WCSN will also introduce viewers to common and popular Asian sports such as sepaktakraw, a cross between soccer and volleyball.
According to the WCSN broadcast schedule, the opening ceremony will begin at 11 a.m. U.S. Eastern Time on 1 December.
For Australian viewers, a highlights package of the ceremony will be shown on SBS on 2 December at 2 p.m.
12 November 2006
We've added a photo gallery to the Spellbound website. Have a look and let us know what you think!
7 November 2006
Check out photos of Iva during the recording of "Take These Hands" here and here, and find additional information about the project as well.
6 November 2006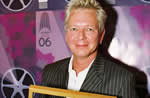 Iva's soundtrack for The Incredible Journey of Mary Bryant has been awarded the 2006 APRA – AGSC SCREEN MUSIC AWARD in the BEST MUSIC FOR A MINI SERIES OR TELEMOVIE category!
Congratulations, Iva!
5 November 2006
From the Roses Only website:
Roses Only proudly supports Sound Remedy
TAKE THESE HANDS is the stunning new song produced by a star studded group of Australian music legends.
Jimmy Barnes, Renee Geyer, Iva Davies and Katie Underwood feature in the stellar line up of 17 musical greats who have come together in support of the KIDS Foundation.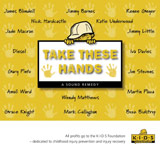 The KIDS Foundation provides practical and emotional support to rehabilitating burn survivors and children injured in accidents. The KIDS Foundation aims to increase children's quality of life while in hospital and during recovery.
Now you can help make a difference to the lives of Australian children in need.
Buy your copy of TAKE THESE HANDS at any Cue or Pumpkin Patch store nationally; download TAKE THESE HANDS from your favourite online retailers or visit our website.
From the James Blundell website:
Seventeen of Australia's best known musicians have come together to record a single for the KIDS Foundation. The 'soft rock' single titled 'Take These Hands' features Jimmy Barnes, Iva Davies, Diesel, Renee Geyer, James Blundell, Jimmy Little, Wendy Matthews, Gary Pinto, Jon Stevens, Katie Underwood, Mark Callaghan, Nick Hardcastle, Buzz Bidstrup, Grace Knight, Jade Macrae, Martin Plaza and Amali Ward. All profits from the single will go to the KIDS Foundation, a registered charity dedicated to childhood injury prevention and recovery. The Foundation provides practical and emotional support to rehabilitating burn survivors and children injured in accidents while also aiming to increase children's quality of life while in hospital and during recovery. Its recent focus has been on establishing paediatric-specific rehabilitation units in existing medical facilities across the Australia. The Sound Remedy Project will directly support the child recovery division of the KIDS Foundation. 'Take these Hands' will go on sale this Friday 29 September 2006. It will be available for purchase on CD from Pumpkin Patch and CUE stores across Australia; for download at iTunes and other providers, or for order from www.musicshop.com.au.
5 November 2006
Iva's interview on Vega 95.3 was aired at 6 p.m. Here's a synopsis of the show, courtesy of icehouse-lister S.A.M.:
The "Tim Freedman Sunday Sessions" show featured guests Iva Davies and Kathy McCabe (music editor for the Daily Telegraph).
"We Can Get Together" was played.
Iva selected to have played (as a fave song) the T-Rex classic "Telegram Sam".

Another song played was John Lennon's "Imagine". Iva said that, from a songwriter's perspective, this would have to be THE song that any songwriter would wish they had written themsleves. So simple, yet with something important to say.
3 new songs were played for panel evaluation...
James Morrison - You Give Me Something
U2/Greenday - The Saints Are Coming
Kasey Chambers - Surrender
The unanimously favoured song was The Saints Are Coming by U2 & Green Day
Other interesting tidbits that came out of the show...
* Iva plays Neil Young songs on guitar with his son
* The "ARIA Hall of Fame Awards" earlier this year was the first time Iva's children have seen him perform live on stage with the band.
* Re making acceptance speeches at Awards nights, Iva's view is that the best way to be gracious is to be prepared (rather than bumbling through an unprepared, ad hoc speech)
* Upcoming projects may possibly include music for another big film
* There is a possibility of some Icehouse gigs next year. The other band members are raring to go, and the demons may just need to be exorcised!!

30 October 2006
Iva will be interviewed by Tim Freedman of The Whitlams on Sydney radio station Vega 95.3 next Sunday 5 November. We don't know exactly what time, but we do know you can listen here.
12 October 2006
Congratulations to Iva for his 2006 APRA - AGSC Screen Music Awards nomination for the Mary Bryant soundtrack! The nominees were announced on 12 October, and the awards ceremony will be held in Sydney on 6 November.
Here's the complete list of nominees for the category:
Best Music for a Mini-Series or Telemovie
Title The Incredible Journey of Mary Bryant
Composer Iva Davies
Publisher EMI Songs Australia Pty Ltd
Title The Silence
Composer Antony Partos
Publisher Supersonic Pty Ltd
Title The Society Murders
Composer Cezary Skubiszewski
Publisher ORiGiN Music Group
Title Thursday's Fictions
Composer Michael Yezerski
Publisher Native Tongue Music Publishing
9 October 2006
Asian Games could mean $35m for economy
The Sydney Morning Herald/AAP
When some three billion people tune in to the opening of the Asian Games in December, more than 700 Australians will be working behind the scenes to make the event happen.
Event producer David Atkins predicts the games, held in Doha, Qatar, will inject more than $35 million into the Australian economy.
"It is a bigger show and a bigger budget than the Sydney Olympics," said Atkins, who also produced Sydney's opening and closing ceremonies.
"It is huge. I would think the benefit through employment and through construction would be in the vicinity of $30-35 million, maybe more.
"There has been an incredible Australian engagement in the process."
The Asian Games are held every four years, this time with 45 countries competing in 39 sports from December 1 to 15.
"The show is much more complicated, much more advanced technically, and bigger in terms of the scale of the budget and what we are trying to achieve," said Atkins, who has been based in the Middle East for more than a year.
Locally, SBS will air a series of highlights packages from the opening and closing ceremonies.
While Australia doesn't compete in the games, Atkins said he hoped there was some interest in the event in his home country.
"While we are not engaged athletically here, we are certainly engaged from a cultural and creative point of view," he said.
Performers for the ceremonies are yet to be announced, although organisers have indicated there will be some A-list international names.
And many Australians, such as Iva Davies, John Foreman and Chong Lim, have penned songs for the ceremonies.
"The international performers will carry the song moments like they did in Sydney," said Atkins.
"There is a song for the torch and a peace moment and there's also an athlete's moment. A lot of Australians have composed the music for this."
As for working in the Middle East, Atkins said there had been a few difficulties.
Qatar is bordered by Saudi Arabia and the United Arab Emirates and some of Atkins's creative team were stranded in Lebanon during recent troubles there.
"It has not been without its difficulties because of what has been going on in the region," he said.
"But I have to say, Doha is probably like a little Switzerland - they're very clever here in the way they have positioned themselves in the region," he said.
"It is not quite as western as Dubai. There is still quite a strong vigilance in terms of the Islamic culture and people paying service to Islam here."

6 October 2006
Watch Network TEN in Australia on Sunday October 8th! Iva will be performing David Bowie's "Heroes" at the Bathurst 1000 as part of the Peter Brock tribute. The broadcast begins at 7 a.m. Sydney-time. Iva's appearance is currently scheduled for 9:25 a.m. (time subject to change).
5 October 2006
More ARIA news: Iva to present an award at this year's ceremonies!
ARIA Awards celebrate 20th anniversary
Yahoo/AAP
Just 500 people crammed into Sydney's Sheraton Wentworth Hotel to celebrate the first-ever Australian Recording Industry Association (ARIA) Awards 20 years ago.
The event was hosted by international great Elton John, but it wasn't televised.
There was no red carpet, no live performances, and guests sat at long tables, drinking from beer jugs.
The night is now one of the biggest events on the Australian music industry calendar. These days, the red carpet is a several hundred metre walk with local and international celebrities jostling for a spot.
"The ARIA Awards are a night to celebrate the industry and the musicians and the music community's success," says ARIA Awards event producer Mark Pope.
"It is a television show, and we want to promote it to the wider community."
When thousands of music fans, performers and industry types attend the 2006 ARIA Awards at Sydney's Acer Arena, at Homebush Bay, on Sunday, October 29, there won't be a big tribute to the 20 year milestone.
Country star Keith Urban will perform, as will Melbourne rockers Jet. A total of 28 awards will be handed out, in categories such as classical, pop, country, children's music, dance, urban, jazz, world music and rock genres.
"For the 20th anniversary, we debated the whole idea of making a big deal about it," said Pope.
"The show itself on the night, we try to stick to a three hour show. There is nothing worse than an overly long awards ceremony.
"What each ARIA Awards is about is the celebration of talent for that particular year.
"So there will be a nod to the 20th anniversary but the main focus is business as usual, the artists and what they've achieved. There is nothing worse than an orgy of self congratulation."
Pope began working on the awards 17 years ago.
While the ARIA Awards are the biggest event for the music industry, there are a series of smaller offshoot events held in the months leading up to the major ceremony.
The ARIA Hall of Fame is held each year in Melbourne in August while the ARIA Fine Arts Awards now are a separate event.
"The important thing is ARIA is a broad church that recognises the fact that our industry's strength is underpinned by diversity and that means everything from classical to jazz," says Pope.
The ARIA Awards are peer-voted, meaning members of the music industry decide who wins.
Australian music industry veteran Iva Davies, from the band Icehouse, has collected four ARIAs over his career, watching the awards change each year.
"It is probably the most valued thing for an Australian artist to get, an ARIA, as it is given by the industry to so few people," said Davies.
Davies said he had noticed a strong flow of independent artists coming through the ranks in recent years.
"There have been waxings and wanings and changes throughout the recording industry right through the whole process," said Davies, who will present an award this year.
"It looks to be a new generation of people with an independent method of doing things.
"On the other hand, as long as the recording industry continues to adapt, and it always has, they'll find a way to work successfully with artists, no matter what the arrangement is."
* The 20th annual Australian Recording Industry Association (ARIA) Awards will be held at Sydney's ACER Arena, formerly the Sydney Superdome, at Sydney Olympic Park, Homebush Bay, on Sunday, October 29.
17 September 2006
Iva will be taking part in a ceremony commemorating the life and career of Peter Brock, who was killed when he lost control of his car and slammed into a gum tree on 8 September while racing in the Targa West rally, north-east of Perth. A montage of Brock footage will be shown while Iva performs "Heroes." The ceremony will take place prior to the Supercheap Auto Bathurst 1000 on 8 October.
An outline of the Peter Brock Tribute is as follows:
9.00am: A 'Gathering on the Grid' of family and close friends
9.02am: Champion's Lap of Honour commences
9.22am: Chaplain's Address
9.24am: One minute's silence
9.25am: 'Heroes' performed by Iva Davies
9.30am: V8 Supercars form in pit lane
9.35am: Australian national anthem
9.40am: Pit exit opens
9.45am: Cars assemble on the grid
10.00am: The Supercheap Auto Bathurst 1000
6 September 2006
An announcement today from the official website:
Icehouse are now represented on MySpace. The url is: http://www.myspace.com/icehouseofficial. Please note that this is a work in progress and that we are experimenting with page layouts and other settings. It will evolve!
Also at present there are four songs going up as I type. It may take a few hours before you see all four. These will also change from time to time but will not be downloadable. You may "add" one to your profile but not download. Please don't ask for this as the official site is the only place we shall make new songs downloadable.
I hope you enjoy this, much more to add, and we look forward to you all becoming "friends"!
3 September 2006
Triple M's website has Icehouse's brilliant performances of "Great Southern Land" and "We Can Get Together" from the ARIA Hall of Fame ceremony as well as some fantastic photos from the event. Go see and hear!!!
28 August 2006
"Your God (Not Mine)" is now available for download from www.icehouse-iva.com. Please have a listen, then post your review on the Icehouse list, Spellbound guestbook, or the forum at the official website.
22 August 2006
ARIA Hall of Fame set list:
Great Southern Land
We Can Get Together
Sorry [edited from broadcast]
Here's the line-up for Icehouse's performance:
Iva Davies - vocals & guitar
Paul Gildea - guitar
Stephen Morgan - bass
Peter Maslen - drums (formerly of Boom Crash Opera)
Glen Reither - keyboards (performed in Little River Band with Paul Gildea)
Ian Moss - guitar & vocals on "We Can Get Together"
Following is a transcript of Iva's speech during the ceremony:
Thank you very much indeed, and thank you Tim for those very kind words. If I'm a bit rattled it's because I'm still in shock from that magnificent display of hair talent!
Look, I'm very, very proud to accept this wonderful honour from ARIA, and I accept it on behalf of all the members of the band. They are wonderful people and many of them I'm still working with after 25 years and I always get slightly irate when the band is not acknowledged as a band because they are some of my best friends and they are very professional people. I will single out especially tonight for very good reason the co-founder of Flowers and Icehouse: bass player and very, very, very tall person, Keith Welsh.
I also accept this on behalf of all the people who put a lot of work into this and a lot of them are in this room. So, I have got a shopping list, Mark, I'm very sorry, but you're on it.
To the crews that we had which were fantastic - Australian crews are the best in the world and do the work of ten people from other countries, and the tour management… true, true, it's true. We also had very, very astute management, from Dirty Pool - from Ray Hearn, John Woodruff, Rod Willis, and Gino Principe (with whom I'm still working). And the staff at Dirty Pool - they were innovators and they were pioneers and they were very brave at it as well.
To record companies Regular, Chrysalis, Festival, and Warner Music. To publishers EMI - we've been with EMI for 20 years, thank you John Anderson. Before that, Glenn Wheatley, and a fellow who didn't reap any reward from the fact that he thought I could write songs, but I guess could be credited for the first one who thought I was able to do that, and that's John Brommel.
To the wonderful support from radio, television, and the press. Australian radio did a wonderful job here, and it was a very exciting time.
Ultimately, of course to the fans both here and overseas as well. They've been very loyal, and also, among those, Kristin and Cheryl who run Spellbound, our U.S. fan club that's been going for 20 years, and Craig, who runs our website out of Japan.
That's the end of the list of those people. Here's a personal thank you from me: I'd like to thank my parents. My mother can't be here tonight - she will see this, but she can't travel. But my father is here tonight, and I want to give you some indication of what they had to put up with in terms of erratic behaviour and unpredictability. I know a lot of you are parents yourselves. I want you to imagine your six year old son comes to you and says, "Mum and Dad, I've made a momentous decision: I want to learn to play a musical instrument..." "Yes…" "…and I would like to learn to play… the bagpipes." They didn't bat an eyelid and I did learn to play the bagpipes! I apologise for that and many other inconveniences. So, thank you to my parents.
Also, many thanks to my wife and children - they are my inspiration now. My daughter, Brynn, is 12, she's here tonight and Evan is here, he's ten. I said to Brynn the other day, "Just off the top of your head, what's your favorite music." "Led Zeppelin," she said. So for those of you at the radio tables who think you have the 12-year-old girl demographic worked out… Evan turned ten last week. Did he come to me at the age of six and ask whether he could learn the bagpipes? No… He cut straight to the chase: He has a Stratocaster and a Marshall, and he knows how to use them.
So wrapping up, thank you once again to ARIA - it's a great honour. Congratulations to all the lads in the band - it's your honour. And I'll use this final word to put out a little message to our neighbours: "We're not moving!"
[Editors' note: Iva's little message to the neighbours refers to a section of his speech that was unfortunately edited from the broadcast. Here's the story, in Iva's own words as posted to the Icehouse list on July 2nd:
There was an uneasy truce with the neighbours in the block of units for some time (not that long!). The straw that broke the camel's back was when, at about the age of 12 or 13, I decided to renovate the school's drum kit (of course it needed a lot of testing!). Needless to say that did the trick. My parents sold the unit and we moved to a free standing house some streets away, which put more distance between us and the neighbours.]
AT THE ARIA HALL OF FAME...
In Music & Media
Christie Eliezer's Business News
Daddy Cool kicked off the night. The McClymont sisters did "Delta Dawn" for Helen Reddy but Vanessa Amorosi's heavy rock rendition of "I Am Woman" signalled the night would be special.
Billy Thorpe & The Aztecs jammed with Lobby Loyde on "Back To You". Jet did the Tatts' "We Can't Be Beaten" (they were OK, not just the Tatts, that's all). The Divinyls' first show in eight years included "I Touch Myself" and "Boys In Town", at which point the 450-strong crowd brayed for an encore, which they returned to do "Ain't Gonna Eat Out My Heart Any More", throwing the night's schedule up in the air. Icehouse took it one step further, with a mesmerising "Great Southern Land" and "We Can Get Together" joined by Ian Moss. They too were called back for an encore, blasting into an unrehearsed rendition of the Easybeats' "Sorry".
It was an emotional night. Chrissie Amphlett's voice wavered at recalling her journey as a starstruck schoolkid to standing onstage with her peers, Helen Reddy tearfully said, "Thank you for welcoming me home", and Angry Anderson mourned for the loss of Peter Wells this year and drummer Dallas Royal in in 1989.
The Tatts brought their mums (and sported suits). Iva Davies brought his dad, who charmed everyone around him.
It was close timing for Hugh Jackman. On his one day off from "The Boy From Oz" he was delayed in Sydney by a photo shoot. He arrived 30 minutes after the ceremony started, inducted the Divinyls brilliantly, stayed to see them play, and split.
Among the audience was Seymour Stein, head of Sire Records and president of the US Hall of Fame. Stein was here checking out acts and attended a BMG Publishing songwriters networking dinner the night before.
The speeches were superb, and proved how everything is linked. Daddy Cool was the first Aussie band Tim Finn saw in NZ in 1972. Thorpie and Lobby grew up in the same area near Brisbane. Sarah McLeod heard the Tatts' "Nice Boys" on a Guns N'Roses EP when she was 15 and sang it with them at Pete Wells' tribute. Hugh Jackman used to go and see the Divinyls when he was a 14-year old and lusted after Amphlett in her St. Trinians school uniform. Toni Collette knew she achieved womanhood when she finally understood the impact of "I Am Woman".
Lobby Loyde, dying from cancer, snuck out for a ciggie after finishing a blistering set with the Aztecs.
"I've always hated that song!" Toni Collette said as she walked out onstage to the strains of Abba's "Dancing Queen", which of course has haunted her since she starred in "Muriel's Wedding".
In the same way that Split Enz decided to do a reunion tour after their set last year, the Aztecs might do more gigs. Vanessa Amorosi's performance saw a buzz of excitement about her. But the Divinyls and Helen Reddy stay retired. The others continue to play: the Tatts just came back from Russia, Icehouse are doing a world tour next year, and Daddy Cool will do dates around Melbourne.
The night was a triumph for manager/TV producer/ A&R chief Mark Pope who pushed for the idea of a stand-alone hall of fame.
Industry salutes the godfather of Aussie rock (excerpt)
by Iain Shedden and Dan Box from The Australian, 17 August 2006
Icehouse's singer and songwriter Iva Davies said he could think of no higher honour for an Australian band than induction into the Hall of Fame. He said this year's line-up represented a timeline through Australia's rock and pop history. "The closest connection to us is that the Divinyls were often our support band," he said. "They were a couple of years younger than us. But there is a continuity. Rose Tattoo we often shared a venue with."
Icehouse
from Rave Magazine, 21 August 2006
From the striking combination of glacial synth-pop and punky guitar rock that characterised their 1980 debut Flowers, to the arena-sized pop of the 1987 colossus Man Of Colours, to performing the classic song Great Southern Land on the Sydney Opera House steps as the new millennium ticked over, ICEHOUSE's long and varied career all comes back to the incredible creative energy of frontman IVA DAVIES. On the eve of the band's induction into the ARIA Hall Of Fame, he reflects on a quarter-century in the music business. Interview by Brett Collingwood.
What was your initial reaction when you found out about Icehouse's induction into the ARIA Hall Of Fame?
I'm very proud of course, and more so on behalf of all the people I work with and have worked with, because it really has been a collective, which has changed over the years obviously, but some of the people I'm still working with when I play in the band have been in the band for 19 years. And the manager, with whom I work with nearly daily, has been there for nearly 30.
Take us back to the band's early days; your first album [originally called Icehouse, by Flowers, but swapped around when the band changed its name from Flowers to Icehouse] did exceptionally well. Were you surprised?
I think the overriding reason behind that was that we did an enormous amount of performing. So by the time that album came out, a lot of people in Australia were familiar with all of those songs and just, almost be default, wanted to buy that album. That was just sheer work, something that the management we had at the time absolutely prioritised - we worked for 18 months non-stop.
I guess the pinnacle of the band's success was with the Man Of Colours album - that was a huge hit not only in Australia but in America as well, what was it like to be riding that sort of wave of success?
I guess when Man Of Colours cracked the American top 50, I felt that really the work that had been put in with Measure For Measure [the band's previous album] had really set Man Of Colours up, it didn't really come out of the blue. And we'd also already had a fairly sobering period following a very big success with [1982's] Primitive Man, so I don't think at that point anything was going to go to our heads ridiculously; we were five albums in and a lot of road miles. It was fantastic obviously to be working on that level. The thing that probably brought it home most for me was during the whole Man Of Colours period and for some time after I had to have a personal minder, which was quite peculiar, but was ultimately absolutely necessary.
I guess with that sort of fame comes attention from different quarters. I remember you getting interviewed by Smash Hits during that era, being asked questions like 'what colour underwear are you wearing?' and sort of being regarded as something of a sex symbol - was that a bit surreal for you?
I don't know if I ever really registered it for what it was because by then I was at least 30, and it was a new generation of fans who were quite distinct really from the generation of fans who went back to the late' 70s and come out of that whole punk movement and so on. I remember a couple of those sort of excruciating interviews... but no, I think by then we were a pretty experienced band and pretty well driven by the music and I guess I considered that sort of thing to be a necessary periphery.
What are your plans for the actual performance at the Hall of Fame ceremony?
Can't tell you, not allowed! I think it's safe enough to say we're doing two songs and that what I'm trying to do for this particular performance is to do something a little bit differently to what we might do normally.
20 August 2006
VH1 Australia and Triple M broadcast/simulcast the 2006 ARIA Hall of Fame Awards - what a show! Energetic performances all by Daddy Cool, Lobby Loyde with Billy Thorpe and the Aztecs, The McClymonts, Vanessa Amarosi, Jet, The Divinyls, Ian Moss, and saving the very best for last - Icehouse!
Brad Watts was one of the first Icehouse-listers to provide a fantastic review of the show:
Congratulations to Iva Davies and Icehouse!!! Have just finished watching the ARIA Hall of Fame telecast...
It was without doubt the highlight of the year! Magnificent!!! Loved the version of "Great Southern Land" with the acoustic intro from Iva Davies accompanied by his amazing vocal on the first verse followed by the signature keyboard echo on the chorus. Then the full band and Icehouse come to the fore on the expanded chorus following the second verse! Pure magic!!! It earnt the band - and well-deserved too!!! - a standing ovation! Then the host introduced the inductor Tim Freedman from The Whitlams!
Tim gave an eloquent speech which preceded the video summary of Icehouse/Flowers' history. This was fantastic! Having followed the band since the 80's it was refreshing to see hitherto never before seen footage of the band live - for example: Joe Camelleri on stage playing saxophone with Icehouse on "Hey Little Girl" - sensational!!! And some excerpts of rare interviews and more great footage!
It keeps on getting better: Iva Davies was then invited on stage with another standing ovation and gave a polished speech thanking everyone involved in Icehouse and his family! It was by far the most articulate presentation of the evening! And appropriately received another standing ovation - great to see!!!
Then the band stormed back on stage with an electrifying version of "We Can Get Together"!!! And a further surprise with Ian Moss from Cold Chisel on guitar! Another magic moment!!! Ian also sang the second verse as well and provided great backing vocals! The audience absolutely loved it - Icehouse brought the house down!!! And Iva's voice was brilliant as usual!!!
Once again, congratulations to all involved!
17 August 2006
2006 ARIA Hall of Fame
Video - Stars of the recording industry gather in Melbourne to celebrate the induction of Daddy Cool, Helen Reddy, the Divinyls and more into the ARIA Hall of Fame.
He rocks, he rolls, carried by the wind
by Bernard Zuel from the Sydney Morning Herald, photo by Wayne Taylor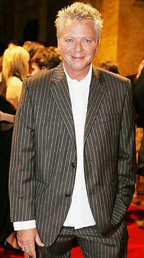 They don't induct you into the ARIA Hall of Fame for playing the oboe. But Iva Davies, who began his musical career on the woodwind instrument before becoming famous with the guitar in the band Icehouse, thinks he couldn't have one without the other.
"I had a kind of Jekyll-and-Hyde life from about 12," Davies said at Melbourne's Regent Theatre a few hours before taking his place in the Australian music industry's Hall of Fame. "The elements of music, as disparate as they are, are all inextricably linked."
His Jekyll-and-Hyde life began with playing to about 30,000 anti-Vietnam War protesters as a 14-year-old, and swapping a "penguin suit" for jeans on the nights he would play in a Mozart quintet and a folk band.
It didn't stop when his "love-hate relationship" with the oboe ended and he bought an electric guitar as a 21st birthday present.
Playing in the Flowers (who would soon become Icehouse) on the same bill as hardcore late 1970s groups such as the Saints, Radio Birdman and X, Davies slipped in more cinematic sounds with the Bowie, Bolan and Iggy Pop-influenced songs.
As well as a slew of hits including the near anthemic Great Southern Land, Davies was to write ballet scores, the soundtrack to the film Master and Commander and the score for the TV mini-series Mary Bryant. "To be able to adapt is to be able to survive," he said.
Surviving is a common element in the Hall of Fame nominees this year. Inducted alongside Icehouse were Helen Reddy, Rose Tattoo, Daddy Cool, Lobby Loyde and the Divinyls, whose famously volatile songwriting core of Chrissy Amphlett and Mark McEntee were getting along - much to everyone's astonishment.
The Divinyls were inducted by the film and theatre star Hugh Jackman, who is sharing a stage with Amphlett in The Boy from Oz.
The musical's standard of touring is enough for Amphlett these days. Asked if she missed playing in a rock band she said, "Mmmm, no. I don't miss that touring and the long stretches of road."
Asked the same question before a re-formed Icehouse took to the stage for a one-off performance, an amused Davies merely raised one eyebrow.
That would be a no then.
ARIA honours rock greats (excerpt)
by Cameron Adams from the Herald Sun
Icehouse's Iva Davies said the award was not only an honour, but a chance to show people he's still around.
"We have played a few times over the last couple of years," Davies said.
"Every now and again there's a mention of 'the former frontman of Icehouse, Iva Davies', and I keep thinking either I met my demise and someone forgot to tell me, or Icehouse got a new singer."
Icehouse performed Great Southern Land and closed the show with We Can Get Together, with Cold Chisel guitarist Ian Moss helping out.

16 August 2006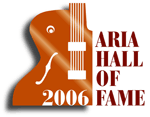 Congratulations to Icehouse for
their well-deserved induction
into the ARIA Hall of Fame!
14 August 2006
Australian Story - Making A Mark
This week's episode focuses on Mark Bouris of Wizard Home Loans. Icehouse played at a party for the man, and their performance is featured in this show. Australian Story is shown in Australia on ABC-TV Mondays at 8.00 pm and repeated on Saturdays at 12.30 pm, and is also shown on ABC2 on Thursdays at 8:45pm, Fridays at 5:30pm and Saturdays at 7:30am and 8:00pm.

13 August 2006
Triple M has posted the ARIA site article mentioned below about Icehouse's upcoming induction into the Hall of Fame. They have also made a 13 minute interview with Iva available for download.
1st July 2006
There was a pre-recorded radio interview with Iva Davies broadcast on Joy 94.9 Melbourne last night at 8:30 p.m.. The interview covered topics such as the upcoming Aria Hall of Fame induction, songwriting, live performances, and even the Socceroos.
Icehouse list member S.A.M. commented about the interview:
The highlight for me was Iva relating the effect, as a nine year old, his passion for bagpipes had on family living arrangements!
His parents had bought a unit in Sydney off plan....and when they moved from Wagga Wagga to take up residence in their new home, it seemed to Iva that their stay lasted only minutes.
I wonder why!!
What great parents Mr and Mrs Davies must have been in those days! To selflessly put the passions and interests of their young son above their own plans and desires like that!!
Iva clarified:
Actually there was an uneasy truce with the neighbours in the block of units for some time (not that long!).
The straw that broke the camel's back was when, at about the age of 12 or 13, I decided to renovate the school's drum kit (of course it needed a lot of testing!).
Needless to say that did the trick. My parents sold the unit and we moved to a free standing house some streets away, which put more distance between us and the neighbours.
27th June 2006
Iva is in Newcastle this evening giving a lecture for a Master Class at the Newcastle Conservatorium of Music. He will return to Newcastle on July 9th when he is slated to judge the Shoot Out 24 Hour Film Making Festival.
26th June 2006

A very exciting announcement as quoted from the ARIA website:
The 2006 ARIA HALL OF FAME event will take place on WED AUGUST 16TH, 2006 at the Plaza Ballroom at Melbourne's Regent Theatre. With inductees selected by the ARIA Board, on August 16th, other artists will toast their peers and officially induct their forebears into the ARIA HALL OF FAME.
"There is no doubt that this induction to the ARIA Hall of Fame is the crowning highlight for ICEHOUSE and I am very pleased to accept it on behalf of the band and all those who have contributed to the successes".
IVA DAVIES
Originally formed in 1977 as FLOWERS by lead singer Iva Davies and bass player Keith Welsh, ICEHOUSE was one of the most successful Australian bands of the eighties and nineties. With various incarnations ICEHOUSE delivered an incredible body of work for over 20 years. With an uncompromising approach to music production they created songs that ranged from pure pop escapism to edgy, lavish synthesised pieces and their career served as a platform to launch Iva Davies as an internationally successful composer of ballet and film scores.
Central to the sound of ICEHOUSE is the voice of Iva Davies who is credited as one of the finest vocalists to come out of Australia. FLOWERS first album, Icehouse (1980), sold the equivalent of five times Platinum and spent an incredible 9 months in Top 40 Charts. It featured the debut hits Can't Help Myself and We Can Get Together. After a name change from Flowers to ICEHOUSE in 1981, the band began to cut their teeth internationally, touring extensively and achieving chart success.
ICEHOUSE went on to produce no less than 8 Top Ten albums, 20 Top Forty singles, multiple top ten hits in Europe and North America and album sales in excess of 28 times Platinum in Australasia alone. With classic songs like Crazy, Hey Little Girl and Great Southern Land to name a few, ICEHOUSE confirmed their place in the Australian music psyche.
ICEHOUSE pioneered the use of emerging music technologies to produce landmark albums such as Primitive Man (1982), Sidewalk (1984), Measure for Measure (1986) and 1987's Man of Colours which was voted Australia Album of the Year at 1988 ARIA Awards. The Number 1 single Electric Blue also won Most Performed Work at the 1989 APRA Awards. Man of Colours still holds the distinction of being the highest selling album in Australia by an Australian band. In 1988 the band capped off 13 months of international touring with a performance at the World Expo closing ceremony.
During the nineties, ICEHOUSE released a further 4 albums including the multi platinum award album Code Blue (1990). Throughout their career, ICEHOUSE has created a rich Australian music legacy, ripe with the character of the time. Their evocative songs, succinct with poetic lyrics, allude to not only the vicissitudes of love and lust, but also capture a distinct sense of place and identity unique to the Australian continent.
The 2006 ARIA HALL OF FAME event will be broadcast exclusively on subscription television. FOXTEL and AUSTAR Digital subscribers will be able to see this special telecast on VH1 on Sunday, August 20th at 8.30pm. The show will be simulcast on Triple M RADIO.
25th June 2006
A snippet from The Age/Sun Herald:
Now listen, they're steppin' in as rock royalty by Jill Stark and Christine Sams
Icehouse will join Daddy Cool and the Divinyls as inductees in August.
Singer Iva Davies said the Hall of Fame honour was "just fantastic." He said, "It's just wonderful to have an honour of this proportion from the peer group of the music industry."
Davies, 51, said he could not help viewing the honour through the eyes of his daughter Brynn, 12, and son Evan, 9, because they were generally unaware of his career as a rock star.
"They've never seen an electric view of their father," he said, with a laugh.
"The only thing my children know me as is someone who writes film scores and spends time in studios. So my immediate response was how to explain to them what it was, and what it represented," he said.
And from The Australian/Sunday Telegraph:
Honour for musicians
ICEHOUSE, Daddy Cool, and The Divinyls are to be inducted into the Australian record Industry Association's Hall Of Fame (ARIA), where they will perform in August.
Icehouse lead singer Iva Davies told The Sunday Telegraph he ran the band as a "tight ship."
"I have fond memories of Icehouse, but it was extremely hard work," he said. "I'm sure if you rang the other band members, they'd say I was tough, but we were proud of our achievements."
Icehouse's biggest hits included Man Of Colours, Great Southern Land, Hey Little Girl and Electric Blue.
Icehouse, Daddy Cool and The Divinyls have agreed to perform at the ceremony. Daddy Cool may perform Eagle Rock and Come Back Again and Icehouse Great Southern Land. The Divinyls will probably select songs from Boys In Town - I Touch Myself and Pleasure And Pain.
24th June 2006
Countdown - The Wonder Years (2 Disc Set) (788258) will be available 17 July 2006! Among the 60 videos are these two gems:
We Can Get Together - Flowers
Hey Little Girl - Icehouse
18th June 2006
Snippet from today's edition of the Sunday Telegraph (article by Peter Holmes):
...ICEHOUSE founder Iva Davies tells me that there is a fair chance his legendary '80s band will parlay its recent brief appearance at the APRA songwriting awards into a few full-length concerts. For years Davies has, wisely, avoided condemning his band to the nostalgia touring treadmill. He doesn't need the money, and has preferred to focus on other projects. The APRA appearance, however, has started the juices flowing again.
"It may take a while to get up to match fitness, but I can tell you that at least we are heading more towards that end than away from it," Davies revealed.
I reckon a two- or three-night stand at the State Theatre would fit the bill.
And here's my ideal setlist: Sister/Dusty Pages/No Promises/We Can Get Together/Walls/Can't Help Myself/Love In Motion/Miss Devine/Icehouse/All The Way/Great Southern Land/Hey Little Girl/Street Cafe/Heaven/Don't Believe Anymore.
Add to that a handful of new tracks, of course...

13th June 2006
The following Yukihiro Takahashi DVD & CD are scheduled for release on 26 July 2006 in Japan only.

DVD:
YUKIHIRO TAKAHASHI & TOHRU KAWASAKI - SHIN-SEINEN (Sony Music Entertainment: MHBL 21)
Recorded Live on October 27, 1984 at NHK Hall during the YUKIHIRO TAKAHASHI WILD & MOODY TOUR.
Tour members were Yukihiro Takahashi, Iva Davies, Mitsuru Sawamura, Hajime Tachibana, Rodney Drummer and Steve Jansen. Guest musician (on the DVD): Haruomi Hosono (appears in THE PRICE TO PAY).
1. WILD & MOODY
2. STRANGER THINGS HAVE HAPPENED
3. MURDERED BY THE MUSIC
4. DISPOSABLE LOVE
5. HELPLESS
6. DAY TRIPPER
7. THE PRICE TO PAY
CD:
YUKIHIRO TAKAHASHI - WILD & MOODY (1984)
(Sony Music Entertainment: MHCL 793)
This CD features Iva on "Walking To The Beat" and "Stranger Things Have Happened."
11th June 2006
Snippet from today's edition of the Sunday Telegraph:
...the live performances were the highlight of the APRAs. Hats off to....and to Icehouse, whose Great Southern Land simply blew the crowd away. (Memo to Iva Davies: more shows, please)...
5th June 2006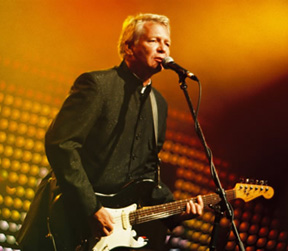 The 2006 APRA Awards, held at Sydney's Four Seasons Hotel, concluded with a surprise performance of "Great Southern Land" by Icehouse! Iva was honoured at the event for his contribution to music.
Iva was joined onstage by Paul Wheeler, Paul Gildea, David Chapman and Steve Bull. According to Iva, it was "a very nice moment for me and the band lads."
Iva also had a Chit Chat with Bernard Fanning before the show.
The APRA Awards will be screened on MAX 18th June 2006.
Congratulations, Iva!!

22nd May 2006
Happy Birthday, Iva! He reports that he enjoyed a very nice meal out at a local restaurant with his family.
17th May 2006
The chill factor behind Iva Davies
Australian music legend Iva Davies and Mornings Presenter David Kennedy went one-on-one, head-to-head. Find out what happened. If that link no longer works, try this one.
11th May 2006
Icehouse List member Dags found a link to a trailer from a documentary called "The Future of the Great Barrier Reef: Bleached or Bright?" which lists Iva as being the musical composer.

Video sample
Click on Film & Video, then Documentary 1 to view the trailer.
30th April 2006
According to imdb.com, Mary Bryant was broadcast in France on this date.
21th April 2006
Screentime's Mary Bryant tops UK rating
The Screentime mini-series The Incredible Journey of Mary Bryant, co-produced with Britain's Granada, has followed its ratings success in Australia with a British audience of 6.3 million viewers for its first episode on ITV in the when it screened last week.
Viewers dropped only slightly to 5.9 million for the second part of the mini-series which was shot entirely in Australia, making it one of the most popular dramas to screen in the UK in recent times. It audience share reached 32%.
The Incredible Journey of Mary Bryant was produced by Greg Haddrick for Screentime and Andrew Benson for Granada.

19th April 2006
Excerpts from Keyboard Magazine, online edition. Article by David Holloway.
The Fairlight CMI (computer musical instrument) represents one of the major milestones in the history of digital music technology. For one thing, it was the first digital sampler. You could draw waveforms on its integrated computer screen. Its form factor and pioneering feature set were nothing short of groundbreaking, and there was nothing else like it on the market when it was introduced in 1980. Its greatest impact was during the '80s when artists such as Peter Gabriel, Hans Zimmer, and David Bowie utilised the Fairlight heavily in their recording work.
Recently, Fairlight brought together the CMI's creators, Peter Vogel and Kim Ryrie to celebrate the completion of a very special CMI refurbishment. Forty-three keys have been sent around the world to be signed by Fairlight fans and former users including Peter Gabriel, Alan Parsons, Howard Jones, Brian Wilson, Keith Emerson, Nick Rhodes, Thomas Dolby, Herbie Hancock, Annie Lennox, Kate Bush, David Gilmour, Bono, Hans Zimmer, and Chick Corea. Ryrie and Vogel were the final two to put their signatures on the CMI.
Also at the event in Sydney, Australia, was one of the Fairlight's 43 signatories, Icehouse front man Iva Davies. His Man of Colours album was Fairlight-based from start to finish. "My absolute belief is that apart from recording technology itself, the Fairlight has been the most important piece of music equipment invented," he said. "It deserves a Nobel prize."


Iva Davies, Kim Ryrie, Peter Vogel
Photo by Ros Cannon
16th April 2006
Mary Bryant is being screened in the UK this weekend on ITV1 - in the evening on Sunday April 16 and Monday April 17.
6th April 2006
Mary Bryant wins top honours at the Chicago International Film Festival
The mini-series The Incredible Journey of Mary Bryant has won a Gold Plaque for Best Mini-Series at the 42nd Hugo Awards for Excellence in Television at the Chicago International Film Festival. Peter Andrikidis also received the Silver Hugo for Best Achievement in Direction at the awards, held on 23 March. Executive producers Bob Campbell, Des Monaghan, Andy Harris, Sue Masters, Justin Bodle; producers Greg Haddrick, Andrew Benson; director Peter Andrikidis; writer Peter Berry.
4th April 2006
Iva was on air with Richard Glover today, along with director Cate Shortland and actor Richard Roxburgh on ABC 702 Sydney.
Icehouse List member S.A.M. provided this report of the broadcast:
They played a snippet of music from Mary Bryant, and Iva explained that he is more than happy to participate musically in the co-creation of a movie by taking direction, and blending in with the whole, rather than using the experience to create "His Symphony" (which, many other artists would try and do).
As Iva alluded to, the best musical scores are the ones that blend in seemlessly with, and thereby enhance the feel of, the film.....so that you come away from the movie experience not just overwhelmed by some grandiose, overpowering score....but instead, appreciative of the many artistic contributions of all involved in the collaboration.
When asked from where ideas for songs came etc, Iva related his experience of sitting in a coffee shop and overhearing a nearby conversation...
Someone said the line..."her God , not mine"....to which Iva responded...."Your God, not Mine....that's a great name for a song!"
And so was born the STILL unreleased, but much talked about Icehouse song "Your God, Not Mine"!
No mention was made of a possible release date for "Bi-Polar Poems"......Iva indicated that he is more than happy to just "go with the current" of life...perhaps write some more songs, perhaps do some more film score work....whatever comes along.
Iva also made reference to his recent trip O/S to see David Gilmour in concert. He described the experience of watching Gilmour as being in the presence of a master. Apparently there are some great personal songs on his new album..."On An Island". I surfed the web...and discovered that Gilmour's wife had written most of the
lyrics for the album. Interestingly, one of Gilmour's first bands in the 1960's was also called "FLOWERS."
16th March 2006
From an anonymous post to a Pink Floyd website:
Just listening to Vega FM (A new radio station in Sydney and Melbourne that unfortunately is getting very few listeners, despite the quality music they play). They had a phone in from Iva Davies, who mentioned he was recently in Europe and caught up with Guy Pratt, whereupon he got to see the first Gilmour concert. He (as a consummate musician himself) said it was an amazing musical experience.
27th January 2006
The Incredible Journey of Mary Bryant screens in New Zealand on Monday, January 30 and Tuesday, January 31 at 8:30pm on TV3!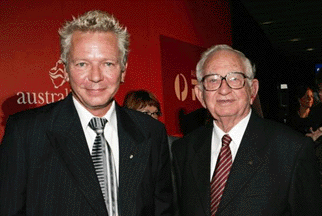 26th January 2006
Neville Davies attended this year's Australia Day celebrations in Ryde, NSW, where Iva was the Australia Day Ambassador for the city. More photos of the day provided by The Weekly Times.
24th January 2006
Maggie... At Home With: Iva recently took part in filming an extensive interview with Maggie Tabberer at his home in Sydney. It is included in a series of interviews filmed with notable Australians in their own home and work environment. The episode in question is scheduled to be broadcast in Australia on Foxtel's Biography Channel on 6th February at 7.30pm.
22nd January 2006
This month's edition of Australian Guitar Magazine features an interview regarding "Man of Colours" from a guitar enthusiast perspective.
16th January 2006
Iva will once again be fulfilling the role of Australia Day Ambassador, this year for the City of Ryde. Here is some information from the City of Ryde site and the Australia Day site. Ceremonies will take place on 26th January.