24 October 2007
NOMINEES ANNOUNCED FOR 2007 APRA – AGSC SCREEN MUSIC AWARDS
The full spectrum of Australian composers, from new faces to well established names, are represented amongst the nominees for the 2007 APRA – AGSC Screen Music Awards.
Well-loved contemporary composers nominated in 2007 include PAUL KELLY & DAN LUSCOMBE (Jindabyne), RICHARD PLEASANCE (Kenny) and IVA DAVIES (Together Now – Opening Ceremony of the Asian Games). These immensely talented composers have created the finest music for screens both big and small. Nominees represent all categories of screen music composition from music for documentaries and short films to children's television, advertisements and well-known feature films.
Best Original Song Composed for the Screen
Ballet Theme – Let Me Not
Nicholas Buc
He Is Not Alone – The Bet
John Gray
This is Life – Life
Richard Porteous
Together Now – Opening Ceremony of the Asian Games
Iva Davies
The awards will be held Tuesday 27 November at City Recital Hall, Angel Place, Sydney.
23 September 2007
Iva is one of the artists scheduled to perform at Ever After Ever, A Gala Performance at the Theatre Royal in Sydney on 27 October. This performance is in honor of Graeme Murphy and Janet Vernon who are leaving the Sydney Dance Company. Iva will be performing "Complicated Game." Tickets are available to the general public.
Icehouse played at the Telstra Dome on 21 September to a crowd of 7,000 people! This was an event for Woolworth's conference goers only. However, the crowd was very receptive to the band and everyone had a good time.
Larry Ponting joined the Icehouse team once again and put his expert touch on the event in the capacity of tour manager. The Dome had a large screen upon which Larry presented graphics during the band's set. The graphics included the Icehouse logo and the "Crazy" script. Well done, Larry!
Here's the line-up for Icehouse's performance:
Iva Davies - vocals & guitar
Paul Gildea - guitar
Steve Bull - bass
Peter Maslen - drums
Glen Reither - keyboards and saxophone
The set list was as follows:
Great Southern Land
Crazy
Electric Blue
Hey, Little Girl
Can't Help Myself
Nothing Too Serious
We Can Get Together

Two encore songs:
Sorry
Jean Genie
Iva said that it all turned out well and he had a great time. He did see photographs being taken and filming taking place. However, there wasn't anyone on the Icehouse team that did any of this.
While it is too bad that the general public didn't have a chance to attend this concert, it is good to know that 7,000 people were up and dancing to the live sounds of Icehouse!
18 September 2007
Iva performed an acoustic version of "Great Southern Land" as part of the ceremony to commemorate the Sydney stop of the Special Olympics' Global Law Enforcement Torch Run. The Sydney Morning Herald has a slide presentation.
3 August 2007
Iva was one of several people honored at a gala dinner hosted by the Special Olympics' upper North Shore region. The dinner is held to celebrate the talents and abilities of Special Olympic athletes, and to pay tribute to the organisation's volunteers.
Iva has been asked to be an ambassador for the Special Olympics. He was also asked to perform at next year's gala dinner along with two new rising stars who go by the names of Brynn and Evan Davies!
Congratulations to the new Special Olympics ambassador!
30 July 2007
What A Year! - Over the next six weeks, What A Year will showcase the origins of our contemporary culture and remind us of the fads and fashions we thought we'd rather forget. Each episode will feature current-day interviews with the newsmakers of the time - sporting heroes, musicians, entertainers and politicians. Iva Davies, Raelene Boyle, Malcolm Fraser, Steven Bradbury and Leo Sayer are just a few of the household names who share a personal insight into their very public moments in the spotlight.
This program airs on Channel 9 in Australia.
2 July 2007
Icehouse's performance at the Golden Stave Lunch went very well! The boys played the following tunes:
Great Southern Land
Can't Help Myself
We Can Get Together
They then did an encore of Sorry and Jean Genie.
The set was greeted with enthusiasm and Iva received many nice comments from the crowd after the show. Check out photos of the event on The Golden Stave website.
28 June 2007
Iva was interviewed this afternoon on ABC 702 radio by Richard Glover. Iva also performed an acousic version of "Great Southern Land."
20 June 2007
Golden Stave Lunch 2007
Icehouse are slated to perform at the 29th Annual Golden Stave Lunch on 29 June at the Hordern Pavilion in Sydney. As of this moment, the plan is for Icehouse to perform three songs with a possible encore. Paul Wheeler, Steve Bull, David Chapman, and Stuart Fraser will be joining Iva onstage. The event begins at noon.
18 June 2007
The Songs That Made Us
Iva was the co-interviewer of various Australian songwriters for a MusicMax special celebrating APRA's 25th Jubilee. It premiered on 16 June. It is being repeated on the following dates and times:
Tuesday 19 June @ 3 pm
Friday 22 June @ 12 noon
Tuesday 26 @ 5pm and 11pm
Saturday 30 June @ 4pm
25 May 2007
Dreamtime at the 'G
Iva is participating in the pre-game entertainment for the AFL match between Essendon and Richmond, on 26 May at the Melbourne Cricket Ground (MCG). He is scheduled to perform an acoustic version of "Great Southern Land" sometime between 7:00 and 7:20 pm. His performance is part of the AFL's 3rd annual Dreamtime at the 'G, a celebration of the contribution of indigenous players to the game.
Many viewers in Australia should be able to catch the game on Channel Ten or FOX Sports1. The AFL website has a TV and radio broadcast schedule.
8 April 2007
On 27 March, The Incredible Journey of Mary Bryant DVD was released in the U.S. and is available for rent or purchase.
14 February 2007

The National Film and Sound Archive's Sounds of Australia is a public registry of recordings that celebrates the unique and diverse recorded sound culture and history of Australia. Each year, public nominations will be called and 10 recordings added to the Registry, selected from the nominations by a panel of experts from the recorded sound industry and cultural institutions. The Registry was launched in February 2007 with a foundation list of 10 sound recordings from the National Film and Sound Archive selected by the NFSA's Director Paolo Cherchi Usai and the Recorded Sound team lead by Senior Curator of Recorded Sound Matthew Davies.
Public nominations are now open to create the first 10 additions to the Registry, which will be announced in June 2007. Nominations are open until 31 March 2007. Recordings may be a single item or group of related items; published or unpublished, and may contain music, spoken word, or any other sound. Criteria for selection include artistic excellence, historical relevance, technical or scientific achiviement, and prominence in shaping Australia's culture and identity. To be eligible for inclusion, sound recordings must have been made in Australia, or by Australians, and must be at least 20 years old.
Why are we bringing this to your attention, you ask? We're hoping to have the Registry flooded with nominations for "Great Southern Land" of course! Please follow this link to the Nomination Form if you wish to participate.
29 January 2007
When Iva was in Germany in March of 2006, he paticipated in a taping of a show called Best of Formel Eins featuring top acts from the 80s. Iva enlisted the aid of Guy Pratt on bass, as well as keyboard player John Carrin and drummer Steve Distanislao (both from David Gilmour's band). They mimed to "Hey Little Girl." Have a look!
26 January 2007
Listen: Singer, composer, song writer and Australia Day Ambassador Iva Davies speaks to ABC Radio regarding the United Australian Lebanese Movement's Australia Day 2007 celebration.
20 January 2007
Iva will be participating in several Australia Day festivities this year.
According to the Australia Day website, Iva will act as Ambassador for two councils: United Australian Lebanese Movement Inc. at 7 p.m. on 25 January and Auburn Council & Sydney Olympic Park Authority at 9 a.m. on 26 January.
In addition, Sydney Olympic Park lists Iva as being scheduled to appear at their Australia Day celebration in conjunction with the Auburn Council at Bicentennial Park from 2-10 p.m. on 26 January. This event is free to the public.
6 January 2007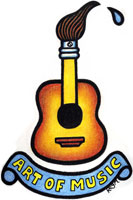 Art of Music
A major fundraising event for Nordoff-Robbins Music Therapy Australia called Art of Music was held at the Art Gallery of New South Wales on the evening of Friday 6 October 2006. Jenny Morris and Nordoff-Robbins Music Therapy Australia presented a unique event that combined the visual arts and music with the support of principal sponsor The Stellar Group of Companies. Seventeen prominent contemporary Australian visual artists were invited to create an original exhibition inspired by their chosen iconic song from one of seventeen outstanding singer songwriters. The project culminated with a dinner, exhibition and sale of the paintings. The event on Friday 6 October 2006 was a wonderful evening. Special guests included the artists themselves, a performance by Iva Davies, a performance by the Sydney Children's Choir of The Ship Song by Nick Cave, a message and performance via international technology from Neil Finn, and an impromptu performance of "Khe Sahn" by Nordoff-Robbins Ambassador Jimmy Barnes, accompanied by Iva Davies.
Jenny Morris hosted the evening with great aplomb, Justin Miller of Sotheby's conducted the auction of some of the paintings with great style, and the whole evening raised significant funds for Nordoff-Robbins. All the proceeds from the dinner and sale of paintings will be donated to Nordoff-Robbins Music Therapy Australia for its music therapy clinical work and the Nordoff-Robbins Capital Challenge: Building the future for creative music therapy. The capital challenge is a new fundraising campaign to raise funds to build two new music therapy rooms at the Golden Stave Music Therapy Centre.
Ken Johnson
Ken Johnson is an established mid career artist. He has been a finalist two times in the Archibald prize and two times in the Wynne Prize. He has had solo and group exhibitions in New York, Switzerland, Los Angeles, Hong Kong, Chicago and has exhibited in Shanghai Art Museum, China. His paintings adorn palaces, universities, foyers, regional galleries and has had a sell-out book publication in 2000 titled "Life and Landscape".
Great Southern Land
"I've always thought in pictures as a writer and tried to provide atmosphere," once explained Iva Davies about a creative process that produced songs of such extraordinary gravitas as Great Southern Land, a work that has been hailed as 'a national anthem in waiting'. "I'm either dabbling in quite obscure non-paying projects or else I'm lucking into enormous iconic things," he says of his present career profile, the latter comment possibly embracing his score for Peter Weir's Master & Commander film or the performance, in embellished form, of Great Southern Land at the Sydney Opera House to usher in the new century. Icehouse, it should be known, had 25 Australian hits, a number of them global, and, with more than 700,000 sales, their 1987 album Man Of Colours stills stands as the biggest-selling album in Australia by an Australian group, ever. Glenn A. Baker