... as of July 26, 2015 5:44 PM
5 December 2012
A recap with press release on the January Primitive Colours encore tour dates!
Less than three weeks ago tickets went on sale for ICEHOUSE's Encore Performances at The Palms at Crown. Due to the overwhelming demand, on Monday 12th November, ICEHOUSE will announce tickets on sale for two additional shows at The Palms at Crown on 18th and 19th January 2013. Hamer Hall was the last destination on the Primitive Colours Tour and was completely sold out in advance of the November 5th date. The demand from fans for encore performances lead to the decision of two intimate performances at The Palms at Crown on Tuesday 15th and Wednesday 16th January, both shows going on sale in late October. Now with these shows just about sold out, the Palms have invited ICEHOUSE to perform two additional shows which the band are excited to do.
ICEHOUSE frontman, Iva Davies, has been thrilled with the positive response by their Victorian fans. "The Primitive Colours tour has been an amazing experience for the band. When Hamer Hall sold so many tickets so quickly we saw a Facebook and online demand for other shows in Victoria and we're so glad that we'll be able to get to more of our fans in half of the band's home state. Now to be able to play four shows so close to our fans, it's going to be an exciting start to a new year."
"Stellar songs from Primitive Man and Man Of Colours roll out one after the other and Davies is in fine voice, particularly soaring through Crazy's elastic-range choruses. Great Southern Land raises communal goosebumps (almost as much as it did at Sound Relief) and these faithful song renditions belted out by this latest version of Icehouse have never sounded better." – Bryget Chrisfield (Inpress/theMusic.com.au)
"Like a fine wine, you boys get better with age! What an awesome performance tonight. Thanks a million!" - Kellie Hamilton, ICEHOUSE fan
"What an awesome night, you guys are the greatest. Can't wait to see you again in January. Made my day" - Andrew Falzon, ICEHOUSE fan
PRIMITIVE COLOURS – ENCORE PERFORMANCES
13th January 2013 – Geelong Performing Arts Center, MELBOURNE VIC
15th, 16th, 18th and 19th January 2013 – The Palms at Crown, MELBOURNE, VIC
26th January 2013 – Events Centre, Caloundra
27th January 2013 – Twin Towns resort
And don't forget about the Trevor Festival on January 12th!
4 December 2012
Just announced!! Icehouse will be playing two encore Primitive Colours shows in Queensland!
On Saturday, January 26th, the band will be performing at The Events Centre, Caloundra!!
Sunday, January 27th will find the band playing at the Twin Towns resort!
29 November 2012
Classic Hits - Gold 104.3 - Iva & Paul G. performed "Great Southern Land" live on air.
28 November 2012
Iva Davies returns to Epping Boys High School
Photo Gallery from the Northern District Times
Pictures by Phil Rogers
Legendary Icehouse frontman Iva Davies has returned to Epping Boys High School for the first time in 40 years to rehearse his most famous song Great Southern Land for a Speech Day performance at the Sydney Town Hall on Tuesday. Last week, Davies, 57, was at the school to meet the school assembly and then ran through his 1982 hit, Great Southern Land, with the school's choir and wind ensemble.
Video by Jessica Teasdale
21 November 2012
Hi Guys. Steve Bull from the band here. For a change of pace, Paul Wheeler and I are teaming up to play a selection of tracks by dead rock stars this Saturday night November 24 at the Basement in Sydney. Some great singers and a great band. Should be a hoot.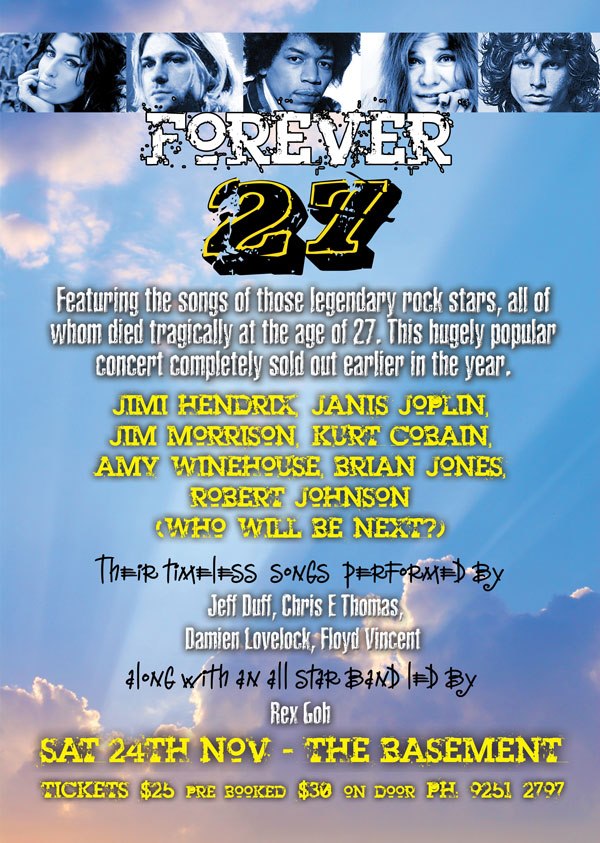 4 November 2012
From the Rev Bill Crews:
Celebrity Feature Interview: Iva Davies from Icehouse
He's one of Australia's most prolific and successful singer/songwriters, selling millions of albums. Rev. Crews talks with Iva Davies about music, fame and what drives him.
16 October 2012
From Tonedeaf:
New Aussie Music Festival Announced Featuring Icehouse
By Esther Semo
Who is Trevor? That's the question posed by the organisers behind a brand new music festival that's being staged at Philip Island in January 2013
Turns out Trevor is actually the name of the same music festival, complete with a fully booked lineup, a gourmet selection of food devour, and a kid-friendly environment.
"Music, Food and Family; it's like a holy trinity…" explains Nick Say, co-producer of the music festival "…and that's what Trevor's all about. We want to make sure that parents are relaxed and kids are exhausted by the end of the day – hopefully meaning a nice sleep in for mum and dad the following morning!"
How so? Well, music-lovers with children getting the advantage of little tackers under the age of 12 getting free entry. Not only that, but the festival will be handing out complimentary showbags to entertain the kids, as they sift through a "massive armful of vouchers, gifts and revelling in the huge array of things to do," details Say.
Just who can mum and dad rock out to while all this is going on? ICEHOUSE have been announced as the headliners of the new music festival, along with the likes of ASH GRUNWALD, THE BAMBOOS, SWEET JEAN, THE BROW HORN ORCHESTRA and PIERCE BROTHERS.
To go with the sonic delights, Trevor Festivals co-creator, Paul Stafford is a professional chef and will provide the festival with an amazing array of culinary selections.
"Food is so often overlooked at music festivals but it's vital in creating an amazing experience that people won't forget. We want everyone to remember the paella as much as hearing Icehouse play 'Great Southern Land' as the sun sets over Churchill Island," explains Stafford.
The press release also tease "enormous pans of Paella will be matched with a zingy Sangria, delicious lamb shanks washed down with a cold beer and slow cooked pork shoulder will be piled with an Asian slaw and rolled in light, flaky pastry." Salivating yet?
The festival organisers are also taking a strong eco-friendly approach to their festival site location on Churchill Island, "we're asking all vendors to reduce their waste, to use bio-degradable or recycled packaging wherever possible… We've got a 'leave it as you find' it approach to the Island, and hopefully, leave it even better," say Trevor organisers.
14 October 2012
An exciting message from the Icehouse team!
We have some news for our friends in Victoria - having sold out the show at Hamer Hall on November 5, ICEHOUSE has been invited to give some limited Encore performances of the Primitive Colours Tour in January. The band will be appearing at Costa Hall in Geelong on Sunday January 13th 2013 and then will be at The Palms Theatre in Crowne Casino on Tuesday 15th ands Wednesday 16th of January. The Palms Theatre is offering a presale of tickets to our Facebook friends and fans from 9.00 am today which can be accessed at the link below. Tickets are limited. Tickets to the Costa Hall show go on sale on Friday.
Great news from Icehouse!
11 October 2012
From beat.com.au:
Icehouse
By Leigh Slater
For Iva Davies, the clichéd mullet and leather jacketed '80s Oz-rock persona was something of a false image. The Sydney-based multi-instrumentalist, while writing future classic singles for his band Flowers in the late '70s, was moonlighting as a bow-tied oboist in a symphony orchestra, in order to give himself options. "I was living a real double life back then!"
In the coming years, Iva, would find himself front and centre of one of the most successful rock bands in the country, before disappearing without a word in the mid-'90s. Equally unexpected was the break in Icehouse's 17 years of relative silence, when in July last year, an unannounced 'secret' gig at The Espy, was swamped by hundreds of fans who'd turned up in the hope the rumours were in fact true. The huge response soon prompted further dates being booked, and ultimately led to a tour in celebration of the respective anniversaries of the band's two biggest albums: Primitive Man and Man Of Colours. Before the so-named Primitive Colours tour hits town, Iva looks back at the songs that made him a household name and tells why he decided make such an understated return.
"Part of the reason we did that show was basically to see if there was still interest in the band. Before that show, I really wasn't confident at all but when the word got out that the surprise guests were us there were lines around the block, which was a huge relief," Davies recalls. "It was also quite appealing playing a proper pub gig again. It was a bit of a return to our roots as well." After Icehouse called it quits in 1995, Davies, holed up in his home studio, threw himself into writing scores for the Sydney Dance Company and a Millennium performance piece called The Ghost of Time which centred around an updated version of the Icehouse classic, Great Southern Land. For all intents and purpose though, it seemed as if Iva had suddenly turned his back on Icehouse and pop music in general.
"Playing in a band is actually a very gruelling lifestyle," he reasons. "I've always needed to offset all that by grabbing as much quiet time as I can in order to work, which means pulling the phone out of the wall just so I can avoid any distractions. That's always how I've made music, whether that's pop or film scores," he adds. "I look at someone like Prince, who I know for a fact had a studio on 24 hour stand-by while he was in Sydney a few months ago, just in case he had an idea for a song but for me, I've never been able to stop and start the process at will. It's a bit of fragile bubble that once broken can never be regained." His method of music-making, no matter how isolating, resulted in a tonne of credible hits throughout the '80s. Radio in particular loved Icehouse so much that based on playlists alone, one would have assumed they were the most popular band in the country for a time. Davies' memory of such support however is less than enthusiastic.
"I never wanted to be known as the 'Electric Blue guy'," he laughs, distancing himself somewhat from the 1987 single. "That song was actually our only number one hit in Australia, but it wasn't what I thought best represented Icehouse as I saw us. Although it is the song that I still get asked about more than any other even to this day." In truth, second album Primitive Man (1984) was Icehouse's first real mover on the local and overseas charts, however label doubt over the finished product's hit-potential pushed Iva into an unexpectedly rewarding situation. "The American record label, who wanted to push the Primitive Man album, sent us back to the drawing board because they didn't think we had a hit single on there," he explains. "Basically I ended up sleeping on the floor in Giorgio Moroder's studio – who was of course this massive disco producer in Hollywood, where we had recorded most of the album – and in the wee hours, using this guitar with a missing string, I wrote Hey Little Girl, which became our first international hit." Talk of Moroder prompts Davies to confirm his allegiance to the rock world.
"I was never a disco fan at all. Led Zeppelin and T-Rex were what I really was into at the time." As it happened, it was during the same year Moroder was enjoying success with the uber-cheesy Together In Electric Dreams, that Icehouse delivered what would become their signature single and sure-fire Oz anthem – the haunting Great Southern Land. "That song went through quite a number of changes before it was completed," Iva recalls. "I remember the producer on that track had just done Billy Idol's Hot In The City, which was a massive hit record at the time, and he replaced all of my synth parts with live drums and so on, and basically make it into like a big Billy Idol-type production piece, but it was just awful. But the finished version you know today was basically the untouched demo that had taken me around two hours to mix and complete and it ended up becoming this massive thing that has become our real defining moment. I really was disconnected with what it was people seemed to love about that song at the time though. I just thought, well I've written a song about Australia and so I had better not screw it up."
10 October 2012
Moshcam Interview: Icehouse
The times and hairstyles might have changed but Icehouse's status as one of Australia's most iconic acts has not. 2012 is a significant year for Icehouse, with the 25th anniversary of their fifth album 'Man of Colours' and the 30th anniversary of their second, 'Primitive Man', and to celebrate, they're hitting the road.
We sat down with frontman Iva Davies to discuss celebrating 30 years together as a band, playing to a new generation of fans, Tourism Australia's "incredibly moving" version of 'Great Southern Land' and sharing a bill with legendary rockers Hall & Oates at the Sydney Entertainment Centre.
8 October 2012
From BMA Magazine:
MORE THAN A GHOST IN TIME
By Justin Hook
ICEHOUSE's 1982 hit, Great Southern Land, is one of those songs that defy classification. It's a song inextricably linked to the idea of Australia but doesn't once mention beer or kangaroos. It's anthemic without being chest-beating. It's also very elusive; eerie drifting synths, arid rhythms, rainy harbours, burning deserts and stream-of-conscious, imagery-laden lyrics that sound quite specific but are actually loose and tangential.
It sounds mystical but, as is normally the case, reality is far more prosaic according to the song's author, Iva Davies. 'I was starting the process of writing ten new songs for another album. It was a process I'd never been through before and everything rested on it.' Those new songs would be the Primitive Man album and the pressure came from the band's record company, keen to follow up the success of their debut release, Icehouse.
The song itself was born out of a plane journey across Australia, where Davies felt the pang of homesickness and the awe of viewing the vast continent from a new perspective. But writing something to encapsulate an entire country is tricky and Davies knew it. 'This was a very dangerous subject to take on. If I got it wrong it would explode in spectacular fashion. So I just sat down and started writing words that made no particular sense in isolation.
'I left myself with quite disconnected phrases. The reason they survived was because I believed they were evocative of a number of things; there are a number of different ways to interpret them. So I deliberately wrote this song with multiple meanings. I wanted to make the sum of the parts larger than the five minutes into which I could fit things.'
It seems odd now, but Davies had no idea what he had on his hands. 'The eight-track demo sounds remarkably like the final version. When I took it to the record company they reacted immediately in a way I was not expecting. I was just delivering proof of what I had done so far. It was just one in a collection of songs I was obliged to write.'
Thirty years on, the song has experienced many lives. It's been re-released numerous times and a re-imagined version was a centrepiece at millennium celebrations in Sydney. It's probably the song people think of when they think of Icehouse. This hasn't always been the case, though. 'It's fantastic to recognise how important this song has become to a lot of people. But for a long time I was utterly convinced that my life was going to be defined by a song called Electric Blue [from 1986 blockbuster Man of Colours] because that was the one everyone talked about all the time. Great Southern Land had disappeared, apparently. It's quite peculiar to have this turnaround to a song so much older.' And with that, order had been restored to the universe.
27 September 2012
Great interview with Retropulse out of the US! Iva talks about what it is like for an Aussie band to tour overseas, the filming of the Crazy videos and what he thinks the focus for the recording industry should be. There are some buzzing noises that go on during this interview but it is still very much worth a listen!
26 September 2012
From the Great Lakes Advocate:
Old Icehouse music comes to life again
Electric Blue doesn't quite have the same ring to it as Great Southern Land. Though they were both megahits for Australian music icon Iva Davies, the man who penned them both is comfortable with the fact he'll always be defined by the latter.
"For a long time I thought I'd always be associated with Electric Blue," the Icehouse frontman explains. "That was the song most people seemed to identify with me, but then the millennium came along and Great Southern Land was re-awakened. I think because the song creates an enduring sense of place and focuses on the land it's not distracted by any transitory factors which has allowed it to have such longevity."
Both songs will feature prominently in Icehouse's Primitive Colours tour which celebrates Icehouse's most iconic albums, Primitive Man (1982) and Man of Colours (1987). Primitive Man gave us the anthem, Great Southern Land and Man of Colours launched Icehouse on the international stage and was the highest selling local album in Australia for more than 20 years.
The Primitive Colours tour continues a return to the stage for Icehouse after a hiatus of more than 18 years.
"It wasn't necessarily by design, other projects and diversions just came along," Davies, explains.
"A couple of years ago I got together with Keith Walsh who was an original member of Icehouse and we decided to just reload everything. We got a new recording contract a new record deal and we had to remaster the whole catalogue and the rest all went from there."
The return has seen Icehouse win over a whole new generation of fans and also see the extent of their influence on contemporary artists.
"We've done the festivals with a lot of young new acts and to have them come up and say 'yours was the first album I ever bought' is just wonderful and humbling."
After a year of playing festivals and big venues Davies said he is excited about getting back to his roots.
"It's been a very long time since we've been together as single travelling unit and the best way to really know you're in a band is to be stuck in a truck together," he says with a laugh.
"The big festivals have been great because our songs really do come to life when they're played live, but there's something different about a pub environment.
"It's where we started so as these albums start reaching this milestone anniversary stage it's a great chance to go back there."
18 September 2012
Iva is bringing Icehouse back to Wollongong
Icehouse is back in the swing of touring and Iva Davies is bringing the ARIA Hall of Famers back to Wollongong next month. Icehouse will be performing LIVE at Waves Nightclub, Towradgi Beach Hotel on Wednesday October 10.
Iva caught up with Jade & Travis on the 96.5 WAVE FM Hot Breakfast Crew where they chatted about feeling young, travelling and Iva's role in the remade version of Great Southern Land which features in a new campaign launched by Tourism Australia.
6 September 2012
From themusic.com.au:
Behind The Scenes: Iva Davies' Great Southern Land Video
Last week Icehouse's Iva Davies and Tourism Australia released a tribute video for the 30th anniversary of unofficial Australian anthem, Great Southern Land.
A collaboration between a number of artists, the video was an impressive cut-and-paste of vocals and imagery from around the sunburnt country, a project that started at last year's Homebake.
We've been lucky enough to get our hands on some exclusive behind-the-scenes shots from the making of the video, featuring Davies, Katie Noonan, some brilliant country shots and more.
30 August 2012
From Tonedeaf:
Aussie Musicians Take Centre Stage In New Worldwide Tourism Australia Campaign
By Al Newstead
As previously reported, Iva Davies – frontman for iconic Australian band Icehouse – was made an official 'Friend of Australia' amabassador by Tourism Australia earlier this year, using his band's unofficial anthem 'Great Southern Land' in a series of ad campaigns.
Now, in tandem with Icehouse on the anniversary trail this year following their re-formation, Tourism Australia is joining the celebrations for a new campaign that celebrates the 30 year anniversary of 'Great Southern Land' by inviting some musical friends to help.
Teaming up with Qantas, Davies has produced a new video clip for 'Great Southern Land' which features an all-star cast of homegrown talent to deliver a new version of the tune that puts Australian musicians and their talent in the spotlight to help promote Australian tourism.
Among the musical cameos are the likes of Eskimo Joe, Cut Copy, Van She, Katie Noonan, Muscles and Jonathan Boulet; all pitching in on an updated version of the Icehouse tune.
Speaking about the A-list starring video (which you can view up top), the Icehouse frontman says: "It is really humbling that so many Australians including artists that I respect, have taken the time to come together to form this amazing clip for Tourism Australia."
It's a significant move, in that Tourism Australia is promoting Australian music as the chief ambassador for Australia as a tourism destination, using 'Great Souhtern Land' as a catalyst for the beauty and enigma of the national landscape.
Naturally, the video also features the sweeping vistas of the Australian landscape described in the lyrics, compiling footage shot all around the country including Uluru, Kangaroo Island, the Blue Mountains, Parliament House in Canberra, Federation Square and Degraves Lane in Melbourne, Sydney's Bondi Beach and Taroga Zoo, Tasmania's Barilla Bay and many more locations.
Fitting considering that Davies was originally inspired to write the song while on a Qantas flight to the UK for the first time in 1981, gazing over the vast landscape of central Australia.
"As a musician, I've travelled this vast country many times and seen some awe-inspiring places but what I've learnt is that you never stop discovering the beautiful colours and changing landscapes of Australia," says Davies.
Fellow musician, Stuart MacLeod of Eskimo Joe, says that 'Great Southern Land' possesses "a real sense of the land." Adding that in the patriotic anthem, "you can see wide open plains and red earth, huge skies and isolation whenever you hear it. There is so much mystery in the music, and I think that's what drew me to it from an early age."
Managing Director for Tourism Australia Andrew McEvoy, who helped organise the tribute, said in a press statement that the song provided a natural platform to showcase Australia's unique identity.
"For the past 30 years Great Southern Land has been an inspirational and positive anthem for our country," Mr McEvoy says, adding that the video was to be "be shared with online audiences over the world… to reignite some of the passion and emotional connection that people feel towards Australia when they hear this song."
Mr McEvoy added that their partnership with advocates like Iva Davies was a "powerful way for Tourism Australia to reach new audiences," acknowledging that "more and more travellers are turning to word-of-mouth and online media for holiday inspiration."
It's the second time this year that Qantas have teamed up with a high-profile musician for a promotional video showcasing Australia's natural beauty.
Last month, Daniel Johns released his first official post-Silverchair material in a joint collaboration with Qantas, in a move to update their 'Still Call Australia Home' ad campaign with a symphonic written and performed by Johns entitled 'Atlas'.
In related news, Icehouse have re-released the album that contains 'Great Southern Land', Primitive Man, in a special Anniversary edition, which comes packaged with a DVD featuring interviews and archival TV performance footage; the choice cut being – as our review points out – "a chat between Iva Davies and Molly Meldrum from the days of Countdown, and a live concert filmed in Germany."
Iva Davies and his group also hit the road this October for the Primitive Colours tour, with a 13-date schedule around the nation. It's safe to say the band will be upholding their patriotism and flying Qantas.
30 August 2012
From the Herald Sun:
Iconic Aussie song in new Tourism Australia campaign
By Kathy McCabe
For three decades, Iva Davies has refused to sell out to million-dollar offers for use of his unofficial national anthem Great Southern Land. Now the Icehouse songwriter has given the song away for free on its 30th anniversary for a Tourism Australia online video which launches today.

Davies sings on the video - which cost only $40,000 to shoot - alongside Katie Noonan, Eskimo Joe, Cut Copy, the Sydney Philharmonia Choir and less famous Australians against iconic backdrops including Uluru, Kangaroo Island, Parliament House in Canberra, Federation Square, Bondi Beach, Taronga Zoo and tropical North Queensland.

"The song has been very heavily guarded - I've been incredibly precious about anyone mucking around with it,'' Davies said. "After turning down all those massive commercially attractive propositions, we ended up giving it away to celebrate the anniversary - which would have probably passed unmarked - and I couldn't think of a better use for it than celebrating Australia.''
Great Southern Land was in fact inspired by Davies' first trip away from home, when Icehouse headed to far shores to tour internationally in 1981. As his Qantas flight travelled above the outback's vast interior, the songwriter was struck by its size and starkness as he watched it unfold for hours from his window seat. After suffering a desperate bout of homesickness during the European and American tour, Davies resolved to write a song about Australia.

"I know I was insane to take this on because if you get it wrong, you get it wrong spectacularly but it was one of only four or five songs I have ever done that fell magically into place,'' he said.

The first single from his breakthrough record Primitive Man, Great Southern Land peaked at No.5 on the Australian charts and was also popular with expats living in the UK.

Tourism Australia managing director Andrew McEvoy said the new video would air on Facebook, via the page's 3.4 million friends and their Youtube channel. The Great Southern Land music video will complement their existing There's Nothing Like Australia initiative.

"I wasn't shocked Iva allowed us to use Great Southern Land because he's a genuine ambassador for this country and is very proud of his legacy,'' McEvoy said. "And there's so much reverence for that song so the video will also help bring this great Australian band to the fore on the song's anniversary.''

The Great Southern Land video is live from 8.20am (Thursday) on the Tourism Australia Facebook page and YouTube.
30 August 2012
From B&T:
Tourism Australia reinvents Great Southern Land
Tourism Australia has remade Icehouse's classic hit Great Southern Land to celebrate the 30th anniversary of the song that became Australia's unofficial anthem.
Collaborating with Icehouse lead singer Iva Davies and Qantas, the song – released as an online video clip – features a local Blue Mountains choir as well as artists including Katie Noonan, Van She, Eskimo Joe and Cut Copy.
Andrew McEvoy, Tourism Australia managing director, said: "For the past 30 years, Great Southern Land has been an inspirational and positive anthem for our country. This clip will be shared with online audiences all over the world, including with Tourism Australia's Facebook fans, to reignite some of the passion and emotional connection that people feel towards Australia when they hear this song."
While the original video for the 1982 song was shot in a disused sandstone quarry in Ku-Ring-Gai National Park north of Sydney, the new version features national landmarks such as Uluru, Kangaroo Island, Rottnest Island, Parliament House, Bondi Beach and Crystal Cascades.
29 August 2012
From themusic.com.au:
Great Southern Land 30 Years On: The Definitive Interview
Iva Davies gives Dan Condon an intimate insight into Icehouse's most popular song.
This month marks 30 years since the release of Icehouse's iconic Great Southern Land, one of those quintessential Australian songs that stirs a tear for a homesick traveler and warms the heart of every half-cut Aussie who belts it out in time with any radio, cover band or DJ who broadcasts it. While he can't quite put his finger on why, Iva Davies says that the song has always been popular.
"It surprised me how immediate the reaction was to it, even from within the inner circle from when I first took it to managers and the owners of the very small independent record label we were signed to at the time. They reacted so remarkably to it," Davies recalls of the first impressions the song receive upon its initial completion.
The song is the standout track from Icehouse's second album Primitive Man, an album Davies has often said was incredibly difficult to write.
"The first album included the very first songs I'd ever written and they had been collected over a period of about three years and they were very well road tested before they were recorded," Davies says. "But when I had the task of writing the follow-up album it was a sort of standing start and I really had no idea, I, by then, was very unsure of myself in terms of songwriting.
"I came back from the first international tour with a couple of pieces of technology, enough to be able to set up in a bedroom in a house I had just moved into and the very first thing that I did with all that new equipment was the demo of Great Southern Land, which was quite odd really, that it was the beginning of the whole process. I regarded it as just the task at hand to write another set of songs and that was the first of the set that I wrote, so that's why it surprised me when people reacted the way they did.
"Although I knew I was taking on a very big subject and I thought about it very seriously and I knew the risks involved, because I knew that, if I got it wrong, that it would be disastrous, the reaction really surprised me then and has continued to surprise me since."
The song was released in August of 1982, not quite a year after the release of Men At Work's Business As Usual – which featured the iconic Down Under – and a couple of years prior to GANGgajang's equally Aussie-touting Sounds Of Then, but Davies says he has no real idea as to what might have sparked a relative influx of musical commentary about our country. He does, however, know what kind of tone he hoped this song would carry.
"I can't truly identify exactly why I would have taken on this subject, especially as the first songwriting attempt of that collection of songs. But I do remember at the time there was a Commonwealth Games on and what seemed to me like a lot of jingoism and fanfare and in a way I wanted to write something that would offset the kind of postcard, souvenir model of Australia that seemed to be punted quite ferociously, and get to something that was much more to the core of the place," he says. "There was kind of a context going on I guess in Australia and the only thing I can identify from the time historically is that Commonwealth Games; but there was a whole lot of stuff that was going on in the news that I guess annoyed me."
As he reflects he recalls some personal experiences that may have somewhat informed the song's creation.
"I remember very vividly the flight away from Sydney heading to London where we went out over the continent of Australia and the landscape became less and less populated and then we got to the point where I was looking down at what seemed to be vast areas of not much in particular," he recalls. "I went to sleep and woke up two hours later, and when I looked out I saw the exact same thing I had been watching when I went to sleep. I guess that was a kind of light bulb moment in terms of the recognition of how large an area Australia is and then that brought a whole lot of possibilities into my head; are there areas that no person has ever walked across? How do you survive out here?
"We went on that tour and we were on this mission to conquer the world and it was exciting but it was very hard work. I got incredibly homesick; by the time that tour was over I was well and truly burnt out I guess and desperately wanted to come back. So maybe those things were kind of driving me towards that subject as well?"
Sonically, Great Southern Land feels spacious; the reverb on the simple electronic drum beat, the way each line Davies sings rings out into the ether at its conclusion, the synth sounds that worm around the verses before they explode into two staccato notes that provide a vital part of the song's hook – notes that seem to fizzle away after their initial impact. Davies says space was a vital element of the song that he felt the need to communicate.
"Absolutely," he affirms. "Interestingly I was actually very nervous about the release of it [and] one of the reasons for that was because it was very long. The suggestion was made – I think it was from within the record company – they wanted to cut off the very long note that starts the song and I absolutely resisted this because for me that one single note was the kind of defining core of the song. It was all about horizon, about that expansive view and to me that was best summed up by just holding one single note as if you were looking at the horizon of the sea or looking across some vast plain. So I absolutely resisted the idea of cutting off that note. So, yes, there were lots of kind of sonic pointers towards that sort of picture, although, as is the case with lots of songs, most of those choices are more instinctive than they are calculated."
He knew he had to be somewhat unconventional for this song to work the way he knew it could, despite the fact there was great risk of misrepresentation.
"I know in writing the lyrics, I can remember some very clear thought processes I went through, one of which was that the subject was really a minefield in terms of the potential to misrepresent," he begins. "So, for example, I made a very conscious decision to only have two verses where it was kind of standard to create songs with three verses. I very consciously decided to sort of set up a set of scales as it were so that I could weigh the ancient and modern and black and white elements of the discussion in the lyrics equally. I can remember things like that being very conscious, but other things – choices of sounds and so on – were quite unconscious in a way."
The lyrics are ambiguous to a certain degree, Davies admitting that this is due to him realising he could not realistically do his chosen subject justice in an all encompassing pop song.
"I decided very early that if I was going to take on the subject, there was no way I was going to summarise Australia in four minutes, there was just no way, so I had to dream up another way to approach it," he says. The way that I ended up approaching it was in a not dissimilar method to what I'd used in some songs before, akin to a literary style called cut up; which is basically not finishing sentences, just putting out three word phrases.
"So I made a selection of things that weren't self-contained, that weren't necessarily linear, but that I thought would paint pictures but also had multiple meanings. The intent of it always was that people would project their own interpretations of what those particular lines are. One of the reasons I've never talked about what I thought a particular phrase meant was that I didn't want to project my triggers onto it, I wanted other people to get their own meaning from what those lines were. Some of them are more loaded than others, but that's the way it was designed. I've never had a fear of people getting it wrong, because there is no wrong."
It's a technique Davies favours and one he believes gives the song a point of difference to certain other songwriters.
"To me I've always felt as if I was at the opposite end of the scale to Midnight Oil," he says. "I always viewed them as putting a very strong opinion forward, quite black and white; 'this is where we are positioned, this is what we believe and we're going to tell you about it very strongly'. So when you write a line like "The US Forces give the nod/It's a setback for your country", you make your politics very clear in one line.
"I, on the other hand, took the approach that I don't believe my opinion is actually that important, in fact my opinion is just one opinion and it's a personal one and I wouldn't to pump that opinion, what I would prefer to do is ask some questions and have people try and answer them from their point of view. I guess that was my approach to Great Southern Land, to not necessarily solve any problems or put forward any particular view or presume to know the solution or whatever, but to highlight some things which needed answers."
After three recording sessions, two producers, at least four mixing sessions and a trip from Balmain to Hollywood, Icehouse's Iva Davies ended up nailing the version of Great Southern Land that we know and love in just two hours.
"It was a very fraught process," Davies recalls of putting the song onto tape. "The technology I had that enabled me to be able to write a set of songs on my own was one of the very first domestic eight-tracks. So I was actually able to make a very sophisticated demo of the original song.
"We got a co-producer over from America – he was a British producer – he came out to Australia with his engineer and we went into a studio in Sydney and I simply repeated the whole demo process as it were. I'd already made these sophisticated eight-track recordings of the songs and I had a lot of things pre-programmed, all the drum patterns and the sounds of the synthesizers, I simply played all the parts again.
"That was all pretty straightforward, in fact the entire album was recorded in 11 days, it was very fast. But when we went to America, this co-producer revealed his master plan and that was to replace all the LinnDrum parts that I'd built the songs on with himself playing drums. He was a very, very good drummer; he was Giorgio Moroder's drummer and played on a lot of those Donna Summer disco hits and so on. I was pretty resistant to this, I didn't like the idea at all, but he soldiered on and basically turned Great Southern Land into a Billy Idol rock track [laughs].
"We duly mixed the thing and gave it to the American record company and it was sent back to us with the message 'Well, we don't know what's changed, but we don't like it'."
Davies had to take the song into his own hands to eventually get a version everyone could be happy with.
"We mixed the thing three times and it kept coming back to us every time; in the end I was so frustrated with this whole process that I went to my manager and I said 'I want to have a go at doing this myself'," he recounts. "We went and found a fairly obscure engineer in a very run down studio in Hollywood and I made the whole recording again just the way I'd done the demo; that process took two hours from beginning to end. I wasn't precious about it, we mixed it in an hour – that engineer had had nothing to do with the project up until that point – we sent that off to the record company and they said 'Yes, that's it. We love it,' and that's the version that's on the album. It was quite a crisis point in the making of the album."
You could hazard a guess at how many time Icehouse have performed Great Southern Land, but you'd almost certainly be wrong.
"It's got a special place for us in a funny sort of way that people probably don't realise; it's not so much the content of the song or even where it sits in terms of its value to an audience, but for years and years and years and years and years we've always used it as our defining soundcheck song. I guess it's so simple in its construction that if everything sounds right and balanced and so on, then the whole show will be right. We've used it faithfully for soundcheck for 30 years, there's just something funny about the way that all the elements sit together – it's the best song that we have to get everything straight.
"I've always been very particular about sound check; a lot of bands get very lazy, especially when they're touring at a high level and touring a lot, they'll skip soundchecks and will just show up and do a show. I'm not sure whether I should admire them or the opposite, because I think you'd have to have a lot of confidence to do that. Over the years I could count the number of shows we've done without a soundcheck on two hands; that's out of tens of thousands of shows. So yes, we have played it a lot."
30 August 2012
From the Icehouse team:

Our friends at Tourism Australia approached us to use Great Southern Land to show the World what a beautiful country we live in! To appear in the clip they pulled together a diverse range of people from well known musicians to ordinary Australians. We're extremely humbled to be involved and want to congratulate them on a great project!
30 August 2012
Iva interviewed and video premiered on Sunrise: Tourism Australia revamps Icehouse classic!
29 August 2012
6dc shared a number of photos on Facebook from the Tourism Australia partying celebrating the Great Southern Land video. Here's one of Paul Wheeler, Iva Davies, and Steve Bull.
28 August 2012
A personal note from Iva! Happy reading!
30th Anniversary since Great Southern Land was released in Australia
Hi Everyone, Iva here.
As some of you know I was in Cardiff a week ago where Paul Gildea and I performed for Australia's Paralympic team. I have to say that it will always stay with me as an extremely special few days.
I was able to connect a little with my Welsh heritage while in Cardiff as the event was held at Cardiff Castle which we had time to tour – it is spectacular and full of historical significance. Perhaps of greater significance though is that during the Welcome event for the Australian team, the Australian flag was flown in pride of place at the highest point over the castle, where normally the Welsh national flag would be. I am told that this was the first time in the history of the castle (which dates back to Roman days) that the Welsh flag did not fly as the highest flag there. It was a huge mark of respect for how the team and our nation are held in high esteem by the people of Wales.
To be among that team of trained, focussed and enthusiastic athletes was an experience all by itself. They each showed in their physicality and manner how hard they had trained and how honoured they were to represent their country of which we are all so proud. It was a privilege to be among them and I join with you all in wishing them well and following their exploits throughout the Paralympic Games which commence this week.
I was also very inspired by the company I was in when I had the opportunity to perform with my children, Brynn and Evan, at a dinner for the Special Olympics which took place last Friday (for those of you who aren't familiar with the Special Olympics please look here http://www.specialolympics.com.au/). Here was another group of athletes, coaches and families who are striving for their best performance while having fun with it and thoroughly enjoying the process that engagement and activity brings. And performing in front of this audience with my children was a joy.
To add to the activities, this week we are marking the 30th Anniversary since Great Southern Land was first released in Australia. So much of the reason why I am offered chances to be part of the experiences I mentioned above come from that song and the way it continues to resonate with my fellow Australians, something I had no idea would happen when I wrote it. It is a song which has taken on a meaning and life of its own and has allowed me to further see the value of music and song in people's lives.
We're now only a few weeks from the East Coast leg of the Primitive Colours Tour commencing. Tickets have been selling steadily – it looks like most venues will be sold out before we get there - for which I thank you all. To our friends and fans in Adelaide, I've been really heartened and flattered by all the passion for the band which you've expressed in your comments so we are continuing to see if one of the local promoters is interested in having us come to your gorgeous city. We're keeping our fingers crossed!!
I look forward to seeing you somewhere on the road!
All the best,
Iva
23 August 2012
Moshcam filmed ICEHOUSE's entire performance at the Sydney Entertainment Centre when they opened for Hall & Oates on 8 February 2012!
23 August 2012
From The Sydney Morning Herald:
Iva Davies family album
Ever since an early encounter with the bagpipes, music has been the centre of this veteran rocker's life.
Forest child …
This photo was taken soon after I was born in May 1955; that's me in the arms of my father, Neville, with my sister, Jill, and brother, Andrew. Dad was a forester and we lived in a little forestry settlement on the NSW north coast. It was in the middle of a blackbutt forest, so it was fairly isolated. When I was two, we moved to Wagga Wagga.
Kilt-edged …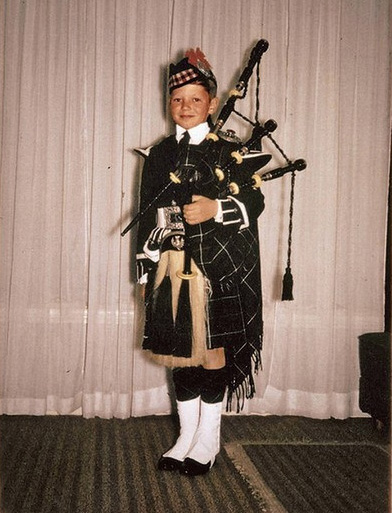 When I was about six, I was in the main street of Wagga Wagga and heard this sound approach. It was the local St Andrew's Heather Pipe Band and they were all dressed in their kilts and finery. I was enamoured and said to my parents, "I want to learn how to play the bagpipes." It wasn't long before I was marching with the local pipe band. I would have been about nine in this photo.
Man of flowers …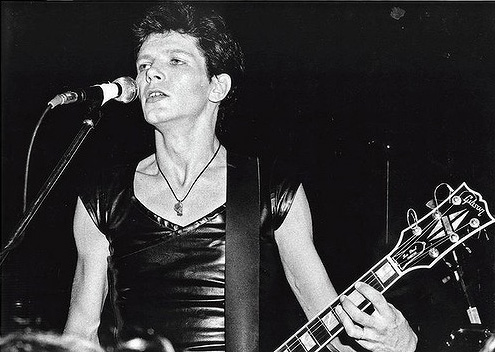 My high-school music teacher suggested I play the oboe, as it was a "more sociable" instrument than the bagpipes. At the same time, I taught myself how to play acoustic guitar. When I met Keith Welsh, co-founder of Flowers, I had never played with an electric band but we liked the same sorts of music: T. Rex, David Bowie and Iggy Pop. Flowers first performed in 1977 and this photo would have been taken around this time. We played at heavy Sydney pubs with unforgiving audiences. I remember seeing Midnight Oil play one night and thinking they were always going to stand a better chance of not getting beaten up than we were!
Ice cool …
By the time this photo was taken at New York's Madison Square Garden on our 1987 "Man of Colours" tour, Icehouse already had two top-20 singles from the album and had performed on Johnny Carson's "Tonight Show". New York is a notoriously tough nut to crack, and I remember thinking, "My God, I'm on stage at Madison Square Garden." To top it off, John Oates, of Hall & Oates, with whom I'd written "Electric Blue", came on stage to perform it with us.
The Hills Hoists are alive …
This photo was taken on Australia Day, 2004, at Sydney's Government House [Davies is an Australia Day ambassador], with my son, Evan, then 8, and daughter Brynn, then 11. Evan is a guitarist and Brynn is a pianist, and they are both great singers. Until relatively recently, they had no idea what I did. The first time they saw the band play was Sound Relief in 2009. It would've been quite an eye-opening moment for them!
Whale of a time …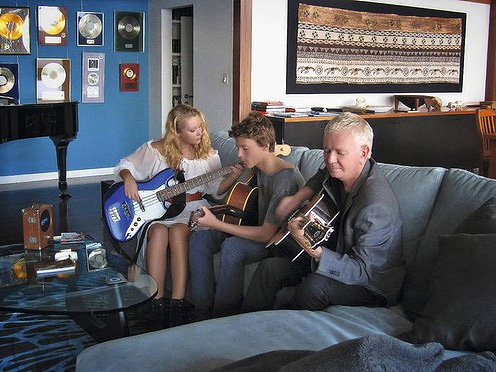 Since 1989 I've lived at Whale Beach in Sydney's north, which is where this recent photo was taken. People have said to me over the years, "You must have been sitting somewhere inspiring when you wrote 'Great Southern Land'." But, in fact, I was in Sydney's Leichhardt, right under the noisy flight path. Now, in the year of the song's 30th anniversary, with the ocean in view, I do a lot of sitting and watching. I am sure I've seen whales no one else has seen.
21 August 2012
Iva Davies and Paul Gildea performed Tuesday at a welcoming event for the Australian Paralympic athletes at Cardiff Castle, Wales. This video shows a portion of the song "Heroes." Enjoy!
19 August 2012
From The Sydney Morning Herald:
At home with Iva Davies
By Sarah Whyte
Photos by Jacky Ghossein
From the mad days of Icehouse in its heyday, to the tranquil waves of Whale Beach, this musician has sought space for contemplation and his serious passion for tidiness.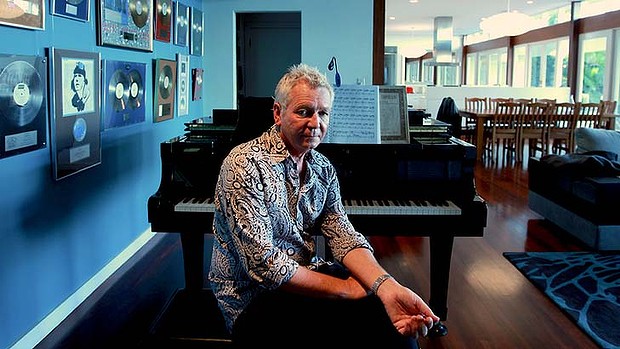 "Hello,'' a gruff voice answers the small silver intercom attached to a large white gate. ''Hang on a minute, I'm coming.'' Within minutes, a platinum blond, blue-eyed Iva Davies, wearing black jeans and a patterned shirt, opens the gate to his palatial two-storey home in Whale Beach on Sydney's northern beaches. It's the kind of house that wouldn't look out of place on the shores of a remote beach in the Hamptons.
''It's too big for me,'' Davies says as we walk through the modern-looking front door. Floor-to-ceiling windows line the sparsely furnished ground floor, with its unspoilt views of the ocean and Whale Beach headland.
The house is immaculately neat and well presented. It's almost too neat. The only signs of difference from an exquisite showroom are the 21 music industry awards for Icehouse that hang, framed, on a turquoise feature wall, behind his Yamaha grand piano. Those, and a Fijian tapestry from a house he owns there.
''I just put them up recently,'' he says as he sits on the stool of his piano, posing for pictures.
It was Davies's passion for windsurfing that led the singer - with his then-wife, dancer Tonia Kelly - to move away from the inner west suburb of Erskineville in 1988 to Whale Beach, which sits between bohemian Avalon and the more exclusive Palm Beach.
''I became a fanatical windsurfer and I windsurfed all over the world,'' the 57-year-old says. ''I haven't done it in years, but I was completely mad. Wherever I went, it didn't matter about what the weather was;
I windsurfed across San Francisco Bay, past Alcatraz where all those shark-infested waters are.'' Davies's initial gruffness has now been replaced with a sensitive eloquence.
''So I originally came up here looking for a house on the waterfront on the other [Pittwater] side, but didn't find anything, but looked at lots and lots and lots of houses. The interesting thing is that Erskineville was an incredibly good environment to be a writer.''
It's a common mistake to assume Davies wrote the iconic Great Southern Land as he gazed at a picturesque view of Australia, such as the million-dollar view of endless ocean we are staring at. But there were no whales frolicking in the ocean and certainly no kangaroos hopping past the front room in the Leichhardt house where he wrote the award-winning song in the early 1980s.
''It was quite a busy road and there was a bus stop just outside the front room where I had set my gear up, so when this bus turned up every 15 minutes, the place shook. But it was also right under the international flight path, so I remember going to London and looking down and seeing my washing hanging in the backyard,'' he says, laughing. ''So I had to work with headphones in because I couldn't hear anything and that's where I wrote Great Southern Land.''
Since moving to his Whale Beach retreat, from Erskineville where he lived for three years, Davies has not composed one song. Instead he treats this house as his ''cave''. A world away from demanding touring schedules and long-haul overseas flights.
''This is fantastic. It's beautiful and it's peaceful and it's quiet, but there are no ideas out there,'' he says.
Erskineville, on the other hand, was bubbling with song ideas.
''I can picture clearly the bedroom I had upstairs and the little terrace, you know, verandah thing, where I would watch people in the streets,'' he says. ''And there is a line [in Man of Colours] that goes, 'And the old man rubs his failing eyes and takes a moment to watch the view from a window that nobody knows is there, you can see the empty street below,' and that's exactly what I was looking at.''
As Davies watched the busy street from that small window, his imagination would run wild.
''I used to invent people's lives. I would see people walking along and say, 'Well what do you do? Have you got a boyfriend or have you got a girlfriend?'
''It also backed onto Erskineville station, so I used to watch all these people go to work in the morning and I had this peculiar idea one day thinking, I wonder if those people who stand on the platform every day catch the same train every day for 10 years and never ever speak to each other. They are like railroad tracks. They are going the same direction but they never meet.''
Davies now lives alone after splitting with Kelly in February 2010. The divorce was acrimonious and the father of two to Brynn, 18, and Evan, 16, would rather not talk about it.
''I sit out there,'' Davies says, pointing to the wide verandah that overlooks a small pool on the cliff. ''I cannot tell you how many hours a week, just listening to the ocean and birds and all that stuff and it's incredibly peaceful. But yeah, I think I need the peace as well.''
In a perfect world, Davies - who grew up in Wauchope on the mid-north coast and later in Wagga Wagga - says he would love to have a balance between his old city life, ''the buzz of it just for the energy'', and this more suspended existence. ''But if I had to choose between the two, I would choose this.''
If music critics describe Davies's songs as ''flawless'', his house epitomises his music.
While he says his one vice is procrastination, the singer has incredible discipline. ''[I would] go back and edit … review it and change the odd adjective and whatever, until it's orderly. But it's a crafting thing.''
For someone who likes order and cleanliness, Davies has had the painstaking task of refurbishing his house since the divorce. This has not been easy, the perfectionist says.
''I took two years to really decide on a lounge and every little thing,'' he says pointing to the lounge room. In 2003 the house was rebuilt. I have only just gotten that upholstery done,'' he says pointing to the day bed opposite the lounge. ''I have gone really slowly so I can kind of live with stuff and then think, that's enough.''
But if you suspect this show home is an entertainer's paradise, you had better think again. Davies is not a fan of entertaining, despite the surround sound system and the 10-seat dining table.
''I have routines now and I know that those things are safe now, they're kind of my rocks,'' he says. ''So I come in and I always put my keys and my wallet and whatever in the same place.''
Davies is a fan, however, of gardening. Or what he describes as ''extreme gardening''. ''I cannot do what I have to do here without drawing blood, I don't know why but it's just that it's big stuff and getting up high with massive hedges, it's more industrial gardening. So if it was a sunny weekend, I would probably put Led Zeppelin on really loudly through all the speakers in the entire house, open all the doors and windows and mow the lawns.''
It is not until Davies takes us to his studio - perched on top of the garage, with a walkway between the main house - that his personality really shines through. Furnished like a 1970s studio, with even a fridge that belonged to his manager, this is where the real magic happens for Davies. The room is 95 per cent soundproof and Davies says he can stay up here until the wee hours of the morning.
''The studio does end up looking like a junk heap but I cannot work in chaos, I just cannot do it,'' he says. ''Even if I have to line up all the pencils on the table and get rid of all the piles of paper.''
13 August 2012
From The Rock Pit:
ICEHOUSE
LIVE AT THE ASTOR, PERTH
Friday, 10th AUGUST 2012
By Shane Pinnegar
Photography by Mark Diggins
I must have seen Icehouse in their 80's prime - though I can't put my finger on a specific time or place, they were pretty much ubiquitous for the whole decade in this country, scoring a bunch of instantly recognisable top ten albums and singles.
There was always something different about Icehouse – synth pioneers, they (well, Iva Davies and his revolving door of musos) had a certain arty and aloof way about them – not for them the endless laps of the country's beer barns like their riff-fuelled contempories, Davies created lush soundscapes a la Bowie & Eno, awash with layered melodies.
After a couple of decades composing ballets, film soundtracks, playing the occasional private show and fuelling rumours of a new album for upwards of ten years, 2012 finds Davies back and ready to give the sold out Astor Theatre crowd the trip down memory lane they are hoping for.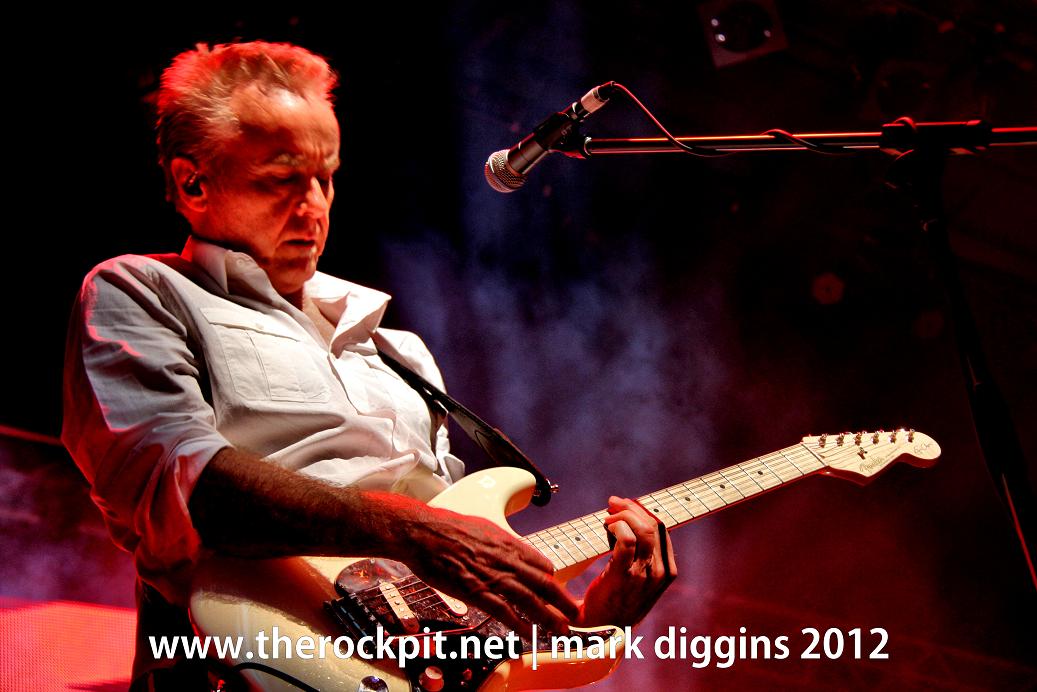 Underpinning this new found enthusiasm for touring, Canned Heat's On The Road Again plays in its entirety before ICEHOUSE take to the darkened stage for Uniform and a lithely angular Hey Little Girl.
Davies looks slim and fit, sporting a sensible, grey, hipster Dad haircut where his super-mullet once sat, though his initial banter drew attention to his widely publicised history of on-stage nervousness.
As his 5 piece band of multi instrumentalists nail every song – recreating the soundscapes in all their contextual glory whilst still bringing them up to date sonically – Davies bashes away at his white Stratocaster and proves that his uniquely distinctive voice is still in fine form and as smooth as melted chocolate.
What follows is a trawl through the Icehouse back catalogue which focuses on the Man Of Colours and Primitive Man albums (enjoying their 25th and 30th anniversaries respectively). Whether it's a New wave/New Romantic inspired blast from their earliest days as Flowers (Icehouse), a brace of AOR-lite guilty pleasures (Crazy, Electric Blue), or the seductive and mournful sax solo that carries one of Davies' finest songs (Man Of Colours), the band never miss a beat.
The Astor was its usual self – gorgeous, full of charm and atmosphere, and boasting possibly the best live sound of any local venue large or small. By the time they played Boulevarde and Can't Help Myself the ice (groan) had well and truly broken, Davies cracking jokes with the audience and band, and a glorious Great Southern Land – surely the front running contender for a new, relevant national anthem – was a triumphant way to close out the main set.
Davies donned his strat for a solo turn through Heartbreak Kid and a band run through of Nothing Too Serious before taking a bow and saying a truly heartfelt thanks to the crowd - any sign of earlier nerves now well and truly dispelled. It's good to have this complex and prodigious talent back treading the boards.
Setlist:
Uniform
Hey, Little Girl
We Can Get Together
Crazy
Electric Blue
Street Café
Icehouse
Man Of Colours
Love In Motion
My Obsession
Cross The Border
Boulevarde
Can't Help Myself
Great Southern Land
Heartbreak Kid
Nothing Too Serious
9 August 2012
Iva Davies Jumps On The Big Couch
The Aussie legend that is Iva Davies has become quite the regular on Mix 94.5 of late. Which makes us very excited indeed. Iva's here in town for the annual Strike A Chord Ball, at which Icehouse will be rocking on Saturday August 11. Whilst he was here, he came and jumped on The Big Couch for an in-depth chat about anything and everything.
Iva talks Icehouse, Homebake, 20 year olds and what Icehouse song is the go-to party song. We're stoked to hear that the band will be touring at the end of this year, playing songs from both Primitive Man and Man Of Colours. The tour will be called, funnily enough, the Primitive Colours tour.
6 August 2012
Sean Sennett from Time Off Media and the ABC's Terri Begley had a chat with Iva.
4 August 2012
From the Sydney Morning Herald:
Interview: Iva Davies
By Elissa Blake
OBOIST, CLEANER, T-REX FAN
Iva Davies has been up since 4.30am, getting ready for breakfast television. He's dressed all in black: leather jacket, T-shirt and still-skinny jeans. He waits a few minutes before taking off his black sunglasses but when he does, his powder-blue eyes are clear. ''Singing at 7am is really quite weird,'' he says. ''I had to put myself to bed early last night.'
At 57, Davies is getting the band back together and that means performing at odd hours and doing endless interviews. That band, of course, is Icehouse, one of Australia's most successful and influential, best known for new wave, synth-pop hits Hey Little Girl and Great Southern Land. At the height of his fame, the young Davies was described as ''aristocratic'', ''enigmatic'', even ''androgynous'', Australia's answer to David Bowie. To others, he seemed refined, aloof, a little bit up himself. Davies can laugh it off - now. He was, he says, just very shy and anxious.
''I really had no idea how to write songs - it was terrifying,'' he says, looking back on his 17 years with Icehouse. ''We toured relentlessly and then I had to come up with more songs. I was one step behind almost the whole time. It's a treadmill you step on to and it's going faster than you are.''
The Icehouse treadmill ran faster than most. The band spawned eight top-10 albums and 30 top-40 singles in Australia and multiple top-10 hits in Europe and North America. More than 1 million Australians bought a copy of Man of Colours when it was released in 1987, making it the highest-selling album in Australia by an Australian band for almost 20 years. (Though many swear the band's 1982 album, Primitive Man, demoed entirely by Davies alone in his Leichhardt bedroom, is the best.)
Success, money, fame. But Davies insists he never lived the rock-star life. His work ethic was too strong and he was ''always a gentleman''.
''I've never, ever taken advantage of a fan,'' he says. ''People find that odd about me. But my tour manager will swear on a stack of Bibles that I never took a woman home after a gig.''
So, rock'n'roll, yes; sex, no. What about the drugs?
''I don't talk about that,'' he says softly. ''Look, very early on I said 'that's it' and I put myself out of harm's way. I was so nervous about losing my voice on tour that I just went back to the hotel room and I went to bed.
''If you're a rock star, there is no understudy. You can't take the night off and it is incredibly gruelling work.''
Self-discipline didn't spare Davies from the rigours of touring life, however. In the middle of one lengthy American tour, Davies, then on the cusp of 30, was at breaking point. His bodyguard took his manager aside and insisted on two hours a day set aside, during which Davies was unavailable for press or record company commitments. Instead, he went to the gym.
''It saved my life,'' he says. ''I got incredibly fit, too.''
Davies says he has lived a ''Jekyll and Hyde'' life, musically speaking.
''My background was in classical music,'' he says. ''I played the oboe. I'd practised really hard and won scholarships and played at the Sydney Opera House. For that reason, I've never identified or been identified with rock'n'roll people.
''But the great irony is that I was disowned by the classical-music community, too. I'm a maverick: no rock'n'roll credibility, no classical credibility.''
Ivor Arthur Davies (''a proper Welsh name'') was the youngest of three siblings. He grew up in Wauchope on the mid-north coast and later in Wagga Wagga. His father, a forester, and mother, a pianist, sang in local choirs.
Davies fell in love with the bagpipes at six, eventually joining the Wagga Wagga Pipe Band. But at 11, the Davies family moved to Epping and a music teacher at Epping Boys High insisted young Ivor learn ''a more sociable instrument'', the oboe.
Davies couldn't muster much passion for the instrument but he worked hard nevertheless, eventually winning a scholarship to the Sydney Conservatorium of Music. He took the train from Epping into Circular Quay for lessons after school. ''I'd walk up the hill past the Sydney Opera House as it was being finished,'' he says. ''It was very formative. I had no idea then I would be playing in the orchestra for the first Australian opera staged in the Opera House. I was 19.''
He was uncomfortable at the Con and later at the ABC's National Training Orchestra. ''It was the way I dressed,'' Davies says. ''At the Con everyone was in black skivvies and short back and sides. I was in ripped jeans, ugg boots and had long hair. People thought I was a drug dealer, which is absurd. Even then I knew I didn't belong.''
His love-hate relationship with the oboe (''a volatile instrument, not for anxious people'') didn't last and he gave up playing it professionally. He got work writing sheet music and arrangements for publishing houses, writing the songbooks for Dragon, Skyhooks, Little River Band and Sherbet. He taught himself guitar.
Davies also held down cleaning jobs and it was while scrubbing the Lindfield squash courts he met Keith Welsh, a bass player who shared his love of T-Rex, Iggy Pop, David Bowie and Brian Eno.
They started a pub covers band that would become Flowers. (Welsh is a lifelong friend and now Davies's manager.)
After a year of touring, building an audience and some tentative early songsmithing from Davies, early Flowers single We Can Get Together made its debut in the top five in Australia. They signed to indie label Chrysalis and changed their name to Icehouse. Success came quickly.
Here was an Australian band more akin to Ultravox and Simple Minds than AC/DC. ''We saw ourselves as coming out of the punk scene but we loved the explosion of technology in the '80s,'' Davies says. ''The synthesisers could do amazing things. But we scrupulously avoided the clothes and haircuts of the new romantics. We wore op-shop clothes.''
Davies downplayed his classical background but his management knew he was never going to be entirely satisfied with the rock cycle of albums and tours. In 1983, Davies wrote the music for the Australian film Razorback, directed by Russell Mulcahy, and in 1985 he collaborated with choreographer Graeme Murphy and the Sydney Dance Company on Boxes.
''Sydney Dance Company was very hip and cutting edge at the time,'' he says. ''Young couples from the suburbs were coming in to see them dance naked. I'd never written any ballet music but I'd invested in a Fairlight [digital sampling synthesiser] for the princely sum of $32,000 and Graeme basically said, 'Off you go, there are no rules'.''
''I sat around putting noise in and turning it backwards and putting it up five octaves and I wrote a whole story. And in the end Graeme threw the whole story out! He just prefers to work more organically; he likes the work to evolve.''
During Boxes, Davies met his future wife, Tonia Kelly, a principal dancer with the company. The couple have a daughter, Brynn, now 18, and a son, Evan, soon to turn 16. Davies prefers not to talk about Kelly. The couple divorced acrimoniously in 2010. (''I was so busy I just wasn't around. For years, literally, we rarely saw each other,'' is all he will say about his 20-year marriage.)
When Icehouse came to an end in 1994, Davies went into a ''weird kind of limbo''. He recorded The Berlin Tapes, an album of covers, with classical composer Max Lambert and spent a year working on The Ghost of Time, a millennium commission performed at the Sydney Opera House on New Year's Eve with Richard Tognetti on electric violin. It was televised worldwide and seen by an estimated audience of 2.5 billion people.
One of those people was film director Peter Weir, who later used The Ghost of Time to motivate the cast and crew on his epic film Master and Commander. ''He phoned me from Mexico saying he was wandering the decks of the ship playing my music and would I compose a score,'' Davies says.
''Before I knew it, I was working in a top Hollywood studio with a top Hollywood orchestra. Really, everything in my life since 1994 has been a happy accident. I have no idea what might happen next.''
Davies says he's always struggled with the idea of ''entertainment versus art''. His days at the Con exposed him to contemporary composers working on impressive-looking scores filled with symbols for various noises but which sounded like ''complete crap''. ''I decided in my first year at the Con that most current composers were rubbish - people more concerned about the theory than the sound,'' he says.
''So I asked myself, what will be remembered in 50 years or 100 years? Will it be John Cage or Philip Glass or Steve Reich? Or will it be Bob Dylan or the Beatles? Now we know who won that argument. So my aspiration was to create a work of art every time I wrote a song.''
Did he achieve that?
Davies lets out an exasperated laugh. ''I think I fell short. I think Marc Bolan from T-Rex created works of art. Even though they seem incredibly disposable items, they absolutely define a generation. They are so simple, so intense and so stupid but they are wonderful. All my life I aspired to write something that simple. Never did it. Never came close. My songs always became far too complicated. Have I created art? I still don't know if that holy grail has been achieved.''
ON A PERSONAL NOTE
''When I was a teenager, I saved up and bought maybe three albums,'' Iva Davies says. ''Now my teenaged kids have access to tens of thousands of songs from every era. My daughter comes to me saying she loves Janis Joplin or the Who because a friend turned her on to it. That's so different.
''The [pop] charts always bugged me because music is not a horse race. One of the things I love about music is despite the record companies spending huge amounts shoving their music down your throat, it is still one of the most personal choices left in the world.
''We buy so many things based on marketing or research but music is still our instinctive, gut choice. The choices are so many now and everybody's record collection is completely different and incredibly diverse. But I just love that it is still so personal. People can say 'I love this song for my own reasons and I don't care what anybody else thinks.'
''Music is one little immune area, away from all the propaganda in life.''
2 August 2012
Iva will be featured on the new album by Katie Noonan and Karen Schaupp! The album is called Songs of the Southern Skies and can be preordered. Katie mentions Iva as a "special guest" and says that each person involved "stepped out of their usual musical territory to collaborate on this unique project".
2 August 2012
From the Sydney Morning Herald:
Man of Colours/Primitive Man
By Sean Palmer
Icehouse
Man of Colours (1987), Primitive Man (1983) (Universal Music)
The Man of Colours album - which is luxuriously re-released for the digital age - is Icehouse at its most poptastic. Crazy, Electric Blue and Man of Colours are incredible pop songs with a heady mix of keyboards, guitars and David Bowie-esque vocals. Primitive Man, the second album, was Icehouse experimenting with what a pub band could sound like with its dystopian vision and lavish synth arrangements underpinning the effortless magnetism of Hey Little Girl, Goodnight Mr Matthews or the iconic Great Southern Land. Listening to these two albums (beautifully packaged with DVD concert footage) is a reminder that Icehouse was our most advanced, new wave Australian band. They were embracing the modernity of the '80s music scene and these two re-mastered works sound great - from the greatest saxophone use in Australian musical history in the melodrama of I Don't Believe Any More, to the haunting clarinet in Man of Colours.
23 July 2012
What a treat! Listen to Iva perform Great Southern Land during his interview with Chris Smith on 2GB!
23 July 2012
In this interview by Richard Stubbs on 774 ABC Melbourne, Iva provides some very interesting details about his work on various special projects throughout the years!
23 July 2012
Icehouse are back in the ARIA charts! Man of Colours has entered the Album chart at #30 and the Digital Album chart at #39! White Heat has re-entered the Album chart at #40 and the Digital Album chart at #24! Great Southern Land has ente red the Australian Artist Singles chart at #20! Man of Colours is new on the Australian Artist Album chart at #12, White Heat is at #14 and Primitive Man is #18! Way to go, Icehouse fans!!!
22 July 2012
Mad Mike and Lucky Phil interview Iva.
20 July 2012
All this past week, 95 3SR FM has been celebrating Icehouse! Each weekday morning, Mandy Turner featured a portion of her interview with Iva Davies. Iva spoke with Mandy about the Primitive Colours tour that's up and coming for Icehouse, as well as the big anniversaries this year for the re-releases of Primitive Man and Man of Colours. Listen to the complete interview!
18 July 2012
From WA Today:
Icehouse On Tour

By Jerrie Demasi
Icehouse will once again be taking to stages across the country, following a successful return to the live festival circuit last year. Fans have since demanded a comeback - flooding Twitter, Facebook and email inboxes with requests. Now, Icehouse announces its own tour Primitive Colours, which focuses on songs from two of its most celebrated albums, Primitive Man and Man of Colours. Locally, the boys will be performing an intimate show at the historic Astor Theatre on Friday August 10.
2012 is a significant year for the iconic Australian band with the 25th anniversary of their fifth album Man of Colours and the 30th anniversary of their second commended album Primitive Man, which features the icon track Great Southern Land. In celebration, these records will both be re-released in Anniversary Editions; but fear not the show will also feature familiar hits from the rest of the re-released Icehouse catalogue.
This is an intimate and strictly limited show so get your tickets now online.
18 July 2012
From Max:
Interview: Iva Davies (Part Two)
We continue our fabulously interesting chat with Icehouse front man Iva Davies. We discuss how fans are reacting to the band's current live shows, what he thinks of the modern music scene, and what his experience writing with Hall & Oates' John Oates was like.
How have fans been reacting to your shows over the last 12 months?
I was very nervous going into the shows that we started off at the end of last year because I was really concerned that there might be a perception that it would be successful, where there was no real memory of those songs because they were so old, a lot of them. But I was incredibly surprised – the way crowds sung along to all the songs and I guess even though there were a lot of our vintage people there, they also had some of their children there and it was incredibly... Confidence was the big thing I got out of it.
Tell us about the performance at Homebake last December.
Homebake was a very, very particular show that we put together based on recreating the period of the first album - the Flowers band. And of course characterised not only by the particular songs from that album, which we featured, but also some of the cover versions we did. We've recently actually put that whole show up as a streaming concert (watch it below). But what was really amusing for me was the cover versions that we did, which I clearly had a great time playing. I don't like watching myself but when I'm having that much fun it's quite infectious. The other thing I guess too was the amount of energy involved in some of those songs and the amount of energy this band produced in playing those songs, because as soon as I saw the set list back and watched that show I remembered just what it was like in those pubs, with those furious punks going at about a million miles an hour pogoing and just so much speed and energy involved in those 20-year-olds and that music of that time.
So much contemporary popular music is influenced by the new wave styles of the 80s that you were so integral to, particularly in the Australian music scene. What do you think of the modern music scene? Do you hear any of your own style in the music you hear today, and are there any local acts that you think are making great music?
I think that the period we're in now is incredibly interesting because what's happened with the technologies of the internet and so on and so forth, even the delivery of music and something as obvious as an iPod, has kind of exploded 20 year olds' minds. I'm hearing them listening to music that goes right back to the 60s, trawling through the archives of things you thought you were into but there's no way my son or my daughter would be, but they are. And when they start producing music, they're producing incredible, kind of hybrids. You mentioned the '80s and I'm sure the '80s were but I think the '70s are and I think the '60s are and so the young acts that are coming up now are incredibly interesting to me because they're taking their influences from very diverse sources. When we were coming up you kind of were tribalised. In other words you belonged to a disco group or you belonged to a dinosaur rock group – you were into Led Zeppelin and Deep Purple or whatever. Or you belonged to Jonny Rotten's group of punks. Or you belonged to the American version of that with the Ramones. So, you had to wear the clothes that went with that and you had to listen to that and you had to belong to one thing. I don't think any of the acts these days belong in anything. I think they're incredibly diverse.
For example I'm very interested in Megan Washington. It's not just her as a song writer and her as a performed, it's her entire attitude. Her attitude is that she defines herself as a musician and that she's very strong about it and so you're getting performers like her and Kate Miller-Heidke and the independence of them – someone like Josh Pyke – they are working independent of the big machinery and that's something I admire very much. I wouldn't know how to do that. We had a completely different business model I guess when we were operating. But what I admire about these people is they believe in themselves; they do an awful lot of it themselves – of their own kind of management and their own driving and their own production – so they're far more independent in a way than we ever were.
You've worked with a who's who of songwriters and artists throughout the years - who would you say is the most talented or interesting musician you've ever collaborated with?
Of course oft told was the writing of 'Electric Blue,' which I did with John Oates and I think that was incredibly interesting because his approach, in some ways, was very similar to mine. I remember he set up over "there" with his keyboard and worked on a groove and that's exactly the thing that I do, I went to another corner and worked on a set of chords and eventually we put all those back to together. But eventually the process of doing all the hard bit, coming up with the song was completely backwards.
What did he start with? The entire song was started with the backing vocals. And for me I was lucky to even have any ideas for backing vocals, which I only kind of added on at the end as a kind of after thought. That was the first thing that went on to the tape was the backing vocals. We had the style and he sang the style of this white, Philadelphia soul. And he was passionate, "This is a great idea." And I was, "Yeah, but it's backing vocals." But what I didn't realise was that's his specialty. And what I also didn't realise was that in some songs, the backing vocals are the most memorable thing about the song and that's exactly what John Oates does, but I never would have thought of it.
What can fans expect from these upcoming shows?
For us, of course, the band, we've been together a long time these members, so we're a band of brothers and we know each other very well and they're very good musicians. So, the standard of course I know will be very high. But this is slightly different and the difference is we're playing songs, some of which we haven't played for 30 years and some of which will be almost new material to some of the members, which is not necessarily the best known things. It's been interesting for me to actually go through a lot of those songs from Primitive Man and songs from Man Of Colours that I hadn't kind of remembered really. What I've unearthed in them is some influences in my songwriting that I'd forgotten about completely and one of them that I'd forgotten was a song on Primitive Man called 'Trojan Blue,' which was me discovering very early Cure and what was driving the entire thing was the atmosphere of it. So, for us to try and go submerge ourselves in all these different atmospheres, things that we haven't been walking around in for a very long time – it's going to be incredibly interesting.
17 July 2012
From Max:
Interview: Iva Davies (Part One)

Iva Davies should be a radio host. The Icehouse front man was so calm, articulate and interesting throughout our interview, we really were upset when it finished as we could have listened to him speak about his creative process and career for hours.
Alas, we only had the great Australian singer/songwriter for a limited time to discuss his upcoming Primitive Colours tour (where the band will play two of their smash hit records, 1982's Primitive Man and 1987's Man Of Colours) - but we picked his brain for every second of it and he didn't disappoint. Read the first part of the interview below, where he discusses the upcoming tour, what his creative process was like throughout the 80s, and why he thinks there's been a resurgence in Icehouse's popularity.
On this tour you're playing both Primitive Man and Man Of Colours – what made you pick those albums?
The fact of the matter is it's the 25th Anniversary of Man Of Colours this year and it's the 30th Anniversary of Primitive Man. Now both of those were very interesting and for us very successful, but also very, very different, and the technology that went into them was completely different. Even the approach to songwriting was different. So, it's actually an opportunity to explore those albums after this amount of time in a way that we wouldn't normally. You'd normally confine to not looking at some of the album tracks that haven't been played for a very long time, so this will be a very interesting exercise.
These albums were released relatively far apart in the '80s – what were those two separate periods like for you creatively as an artist?
For me they represent quite different things because by the time we were doing the second album, Primitive Man, I still didn't have a clue what I was doing and, the obvious thing for me was, I didn't really know how to write a song. So, it was a very fumbling sort of period. So, by the time I'd got to the Man Of Colours period, I'd been working with our lead guitarist on a number of projects – a ballet, a previous album – so going into Man Of Colours was really like going into the room with someone who I was very familiar with, so they were completely different processes.
How would you say you'd evolved as a songwriter between Primitive Man and Man of Colours?
I imagine my mindset at the time was completely different. Primitive Man was me really fumbling around with my first little home studio set up with a bunch of machines trying to work out, "How do you do this? How do you write songs?" And I really was fumbling. The net result may not appear that but the process was very laborious. But by the time we got to Man Of Colours, we'd established ourselves very well. We'd had international hits and I guess, even though I've always doubted myself, some part of me had a lot more confidence. I think, I'd also worked out that there weren't going to be too many magic light bulb moments. It was really a case of going to work the way a novelist would, with a blank sheet of paper, signing in at 9 o'clock in the morning, chipping away, trying a whole lot of experiments knowing that if I did that for long enough something would happen. That's a magic thing that I didn't know about many years before when Primitive Man was being written.
What would you say is your favourite song off each album and why?
For Primitive Man it's hard to go past 'Great Southern Land,' only because it remains to me an incredible mystery that it had the impact that it did and it's lasted so long, even though I remember very clearly putting a lot of thought into it and being incredibly careful with the lyric content, especially. But nonetheless the reaction to it surprised me and after 30 years it still surprises me. It's hard to top that.
On the other hand, I guess the one that I have the most personal affection for is 'Hey Little Girl,' purely because it came out of that horrible moment when you record an entire album and the A&R person says to you, "Sorry, we don't have a single. Back to the drawing board, go write another song." And I had nothing. I really had nothing. So, the fact that 'Hey Little Girl' emerged from that and went to number one in Europe is fantastic. What a bonus that was for me.
For Man Of Colours, almost all the songs had a different process, but the one that really is outstanding for me is the song 'Man Of Colours' itself because of the more than a hundred songs that I'd written up to that point, there'd been two or three that I think had been complete "gifts," that had been handed to me almost finished. 'Man Of Colours' was an extraordinary event. I remember getting up in the morning, I had this idea of how to construct a set of lyrics and I thought, "I'll try this. I'll try making the first word of the next line a repeat of the last line of the line before." And if you go to the chorus of it, you'll see that kind of almost mathematical approach to writing lyrics. Before I knew it, before I'd even had breakfast, before I was out of my dressing gown, I was into the studio, I had finished the entire recording within about an hour and I remember sitting in my dressing gown, thinking, "What happened there?"
How do you rate the material from these albums as you reflect on them now all these years later?
The one thing that occurs to me and is often commented on by people is those particular recordings seemed to have aged fairly well. The only explanation I can have for that is firstly, the people who were involved in the recordings were incredibly talented, especially David Lord who was the producer of Man Of Colours – who was the first producer I really let kind of control things. I'd already worked on half of the previous album with him. He'd surprised me in the best possible way by making changes to songs, by adding things that I hadn't thought of. And so by the time it got to Man Of Colours I really let him do quite a lot of weird experiments on songs that I wouldn't have let him do if I didn't have experience with him. So, that was one thing.
But the other thing, even as far back as Primitive Man and as far back as in fact the first album, being incredibly wary of things that might date – especially synthesizer sounds. I remember I was very particular. There were certain sounds that people were producing in those early days that were, "Wow, isn't this great, this makes this "WOOO" sound." And I'd go, "You know what, that's not going to work. That's not going to sound good after 20 years. People are going to go I hate that sound from the 80s." I tried to scrupulously avoid a lot of those.
There's been a resurgence in the popularity of Icehouse's music over the last couple of years – to the point where you can mount a tour like this one. What would you accredit that resurgence to?
To me, I can only really appraise music in the way that I listen to music and my brain is always looking for the song. So the things that are in my collection that I value are the things that were good songs to start with. For instance, if I was to go back to the early T-Rex songs, they're just such wonderful songs you can take away the production on them – you can take away the actual performer, the songs stand up. I imagine it's just something about those melodies and those lyrics.
16 July 2012
4BC Nights: Walter interviews Iva Davies, front man of iconic Australian band, Icehouse on the re-release of best-selling albums Man of Colours and Primitive Man.
16 July 2012
2UE: Iva Davies and Icehouse are marking the 25th anniversary of their album "Man of Colours" and the 30th anniversary of the album "Primitive Man". Two Murrays catch up with the iconic Aussie performer.
14 July 2012
Here's the BH&G segment featuring Iva's home:
13 July 2012
It has been announced that Icehouse will once again headline the Strike A Chord ball! Mr. John Zaccaria, Strike A Chord Chairman, stated that "everyone wanted them back" after last year's performance! He predicts this will be their "best ball yet!"
The ball takes place on August 11th at the Grand Ballroom, Burswood Entertainment Complex in Perth. This is a black tie event with proceeds going to support children's cancer charities.
13 July 2012
From Noise11:
Iva Davies Talks About New Icehouse Reissues

By Paul Cashmere
Icehouse released the remainder of their remasters today including the new editions of 'Primitive Man' and 'Man Of Colours'.
Iva Davies will hit the road soon for the 'Primitive Colours' tour to showcase the two albums and today spoke of the new releases.
"Today is an exciting day for me and the band with the Anniversary and repackaged versions of all of the ICEHOUSE catalogue now being available in retail for the first time in several years and on iTunes worldwide for the first time ever," he said in a statement.
"We had a great group of people working with us to whom I'd like to say a special thanks: Aaron and Joanna at Debaser have done an incredible job in revising and adding to the artwork for all the albums; Steve Smart has done wonders in remastering all the albums which has brought greater clarity to the original recordings than I could have hoped for; Dave Gross and his team are responsible for restoring and revising the Live From Germany concert and television footage which is included on the DVD accompanying Primitive Man, while Johan Earl put in a lot of time and effort on the two concerts which are on the Man of Colours DVD – Live From The Ritz and Live In Melbourne. And a very special thanks to Elaine Beckett and the team at Trackdown for all their help, guidance and technical expertise as we tried to turn old (and sometimes decaying) 20th Century tapes into items which could be seen and heard with current technology".
"Going through all the albums again, as well as the various bits of footage, has brought back memories of many times, places and people – to hear and see all the great musicians who have been in ICEHOUSE at one time or another lets me know how privileged I've been to work with such talented people".
"And, of course, I'm still working with wonderful musicians today as everyone will see who buys a ticket next week to one of Primitive Colours shows will see".
"I hope you all enjoy re-engaging with the music of ICEHOUSE and I look forward to seeing you on the road".
13 July 2012
Iva Davies Talks To The Bunch: Well, we're excited as we got an exclusive chat with Icehouse's Iva Davies. It was all to celebrate the re-release celebration of Primitive Man and Man Of Colours. Both classic Icehouse albums... scratch that... both classic AUSTRALIAN albums. Iva had some exciting news to share with us as well, but you'll have to listen to the interview in full to find out more.
13 July 2012
This morning, Icehouse performed "Hey Little Girl" and "Crazy" on Sunrise, then performed "We Can Get Together" on The Morning Show. Here are videos of the performances:
12 July 2012
Icehouse have added a show on 10 August at the Astor Theatre in Perth to their Primitive Colours tour! Tickets are onsale via BOCS. Seating is limited! View the complete tour schedule here.
10 July 2012
4BC Breakfast: Front man for Icehouse Iva Davies talks to Peter and Mary from 4BC Breakfast about the anniversary edition of great albums like 'Man of Colours' and 'Primitive Man'.
10 July 2012
2012 represents an important year for Icehouse; the 25th anniversary of the centrepiece of the Icehouse catalogue; Man Of Colours. Laurel, Gary & Mark talk with Iva Davies about this momentous re-release.
Man Of Colours was ICEHOUSE's best-selling album, which was released in September 1987 on Regular Records/Chrysalis Records. The album peaked at #1 on the Australian album charts for 11 weeks from 5 October 1987, and has sold over 1 million copies. "Electric Blue" was their only Australian #1 single. The release of the album and its singles marked the zenith of ICEHOUSE's commercial success, both locally and internationally.
Iva Davies was joined by Robert Kretschmer (guitars), Andy Qunta (keyboards, piano), Simon Lloyd (reeds, brass, keyboards, programming), Stephen Morgan (bass guitar) and Paul Wheeler (drums, percussion) in recording the album from February 1987. It was the first Australian album to supply five Top 30 hit singles: "Crazy" (#3 in July), "Electric Blue" (co-written by Davies and John Oates of US band Hall and Oates) (#1, October), "My Obsession" (#5, December), "Man of Colours" (#28, February 1988) and "Nothing Too Serious" (#29, May 1988). With US chart success for "Crazy", which reached #14 on the Billboard Hot 100 and #10 on its Mainstream Rock chart, and "Electric Blue" (#7 Hot 100, #10 Mainstream), the album Man of Colours reached #43 on the Billboard 200
8 July 2012
Iva's home will be featured on this week's edition of BH&G TV! The show is slated to air Thursday 12 July in Melbourne, Adelaide, and Perth, and Friday 13 July in Sydney and Brisbane. With national and international success and a career that spans over 30 years, Iva Davies is an Australian music legend. This week he's thrown open the doors to his newly renovated coastal home – a labour of love for this musician-come- designer and project manager to give Joh the access all areas tour. Step inside his private music studio, even his wardrobe as this music man shares the highlights of home, career and family.
8 July 2012
Icehouse have been confirmed as the closing ceremony entertainment for the 2012 Alice Springs Masters Games on Saturday, 20 October!
7 July 2012
From Noise11:
Icehouse Release the Icehouse Tea Towel

By Paul Cashmere
We are all getting older and Icehouse knows their audience. You've worn the t-shirt; now do the dishes with the Icehouse Tea Towel.
Actually, it is very clever. I don't know why more acts having thought of it.
Icehouse has included three Tea Towels in the Ultimate Icehouse Collection set.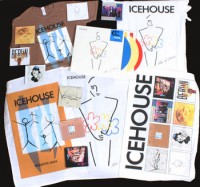 The collection also includes all eight Icehouse albums, three Man of Colours albums on red, blue and yellow vinyl, a Man of Colours T-Shirt, a Primitive Man T-Shirt and a signed poster from Iva Davies.
The CDs are 'Flowers', 'Primitive Man', 'Man Of Colours', 'Measure For Measure', 'Code Blue', 'Sidewalk', 'Big Wheel' and 'The Berlin Tapes'.
5 July 2012
From Luxury Travel Magazine:
5 Music Festival Favourites

By Iva Davies, Musician
Immerse yourself in live music from both Australian and international acts at these festivals, favourites of the Icehouse frontman.
1. Homebake, Sydney, NSW
"Homebake in Sydney is one of my favourite festivals. I played there for the first time only last year (2011) with Icehouse. The fact that it is so accessible, being right in the centre of Sydney, the beautiful setting of the Domain, and the fact that it showcases only Australian and New Zealand talent, makes it very special."
Date: early December.

2. Gorgeous Festival, McLaren Vale, SA
"In 2011 we played at the inaugural Gorgeous festival in McLaren Vale, South Australia, which is about an hour outside Adelaide. McLaren Vale is a spectacular location physically as it is close to the sea and it produces amazing wines and gourmet food. Gorgeous Festival is unique in that it focuses on a mix of music, food and wine, working with local vineyards, chefs and restaurants plus is a breaking ground for new artists as well as established ones.
Date: late November.

3. Big Day Out, Sydney, Melbourne, Perth, Adelaide and Gold Coast shows
"One of the most iconic Australian music experiences would have to be the Big Day Out which goes to most capital cities as a nationwide tour – it's the total opposite end of the spectrum and Australia's largest rock festival. It showcases established and developing acts in a wide variety of styles from all around the world, attracting some of the world's best musicians and performers. It is hugely important for new local acts as part of building an audience and career. The atmosphere is always electric and exciting."
Date: late January

4. Meredith Music Festival, Meredith, VIC
"The Meredith Music Festival which takes place near the township of Meredith in Victoria, 90 kilometres west of Melbourne. The festival has been running for over 20 years and it is a very different kind of location and experience, tucked away in the Victorian countryside, allowing people to see a beautiful part of the country and artists from around the world in a striking natural amphitheatre."
Date: mid-December.

5. A Day On The Green, various wineries and venues across Australia
"My final recommendation isn't actually a single festival but rather a way of presenting music which I really like. There is a series of concerts which runs every year under the banner A Day On The Green which generally takes place in vineyards or large parks in beautiful areas. All kinds of music from classical to folk, rock and jazz gets presented at these events and the promoters go to amazing lengths to find different settings, interesting acts and to look after the audience."
4 July 2012
From the Herald Sun:
Thawing out Icehouse for new fans

by Cameron Adams
FOR anyone who grew up in the 1980s or '90s, Iva Davies was one of Australia's most reliable musicians. His band Icehouse managed to be creative and successful.
For his two children, born in the '90s, he was just "Dad". Davies put Icehouse on ice after 1993's underperforming Big Wheel. Swatting away offers to join retro tours, Davies only reheated Icehouse sporadically over the past two decades. Inducted into the ARIA Hall of Fame in 2006, he took his daughter Brynn and son Evan.
"That was the first time they'd ever seen me play," Davies recalls. "I think they thought they'd gone to Mars. They had no idea about the history of Icehouse. Until recently I never even had a gold record up in my house. It was all in storage."
They joined the masses watching Icehouse at Sound Relief in 2009 before the band made a formal reunion last year to promote the 30th reissue of their debut album Flowers/Icehouse. After a handful of shows, Icehouse opened for Hall and Oates earlier this year.
"By then the penny had slowly dropped," Davies says. "They've been trawling YouTube, various friends of theirs have made comments about some of the old videos. I think they're starting to get the picture now."
Davies, 57, is back on Icehouse duties; overseeing the 30th anniversary reissue of Primitive Man and the 25th anniversary reissue of Man of Colours. As home to Great Southern Land, Hey Little Girl (a top-10 hit in several European countries), Crazy (top 20 in the US), Electric Blue (a No.7 hit in the US, No.1 in Australia), Street Cafe, Nothing Too Serious and Man of Colours, the two albums are the highest sellers in the Icehouse catalogue. Globally, Primitive Man, originally released in 1982, has sold more than 650,000 copies; 1987's Man of Colours more than a million - until recently the most successful album by a local act on the ARIA chart.
Davies has paid attention to detail on the reissues, from including original B-sides, remixes and photographs to full remastering. Unlike many Australian musicians, early smart business acumen means Davies owns his own music. He also has to raid an impressive archive for the reissues. While space limitations mean items like the demo of Great Southern Land will come out down the track, a DVD with each album contains full live concerts from around the period each album was released. There's also footage from TV shows Countdown and Top of the Pops.
"We sent a lot of footage to get restored, but a lot of old technologies let us down," Davies says. High quality control has seen Davies adopt the policy of doing nothing rather than something substandard. "I always said no to nostalgia bills. I didn't want to disappear into that wasteland of old bands," Davies says. "I'd rather do nothing than to do that."
While he was nervous about how Icehouse would be received - and how he'd hold up after a 20-year break from regular touring - he found the reaction to his comeback last year remarkable - playing to more than 100,000 fans over several months. At Sydney's Homebake they played Flowers in full; the footage has been released on their website. "Homebake was particularly buoying because while there were a lot of older people there to see us and Ratcat and The Church, the vast majority of the 20,000 people there were in their 20s. And the vast majority of them at our show were singing every word of every song."
Davies still gets stagefright before each performance. "The nerves do all sorts of things to your adrenal system, which controls things like remembering lyrics the micro second before you have to deliver them! At least approaching this new tour I've demonstrated to myself I can tour again, that's slightly reassuring."
Their national tour at the end of this year will focus on Primitive Man and Man of Colours, with songs like Trojan Blue likely to be dusted off for the first time in 30 years as well as other rarities. "It's a balancing act," Davies says. "I don't want to leave out classic songs people want to hear, but I want to pick some interesting additional things."
Davies still hasn't got the inclination to write new Icehouse material. "My peak of songwriting was around Man of Colours where I'd found a routine: I'd pull the phone out of the wall, after three days I'd have a song, after five days I'd recorded it and I could repeat that pattern faithfully. But I can't be doing anything else if writing songs is going to succeed. I could be 70 per cent through writing a song and if someone interrupted me it'd burst like a balloon and there was no way to resurrect it. It's a very fragile process for me. I've never written a song on the road. I'm very envious of people like Paul Kelly or Neil Finn who appear to be able to write songs in their sleep."
4 July 2012
ICEHOUSE ANNOUNCES THE PRIMITIVE COLOURS TOUR IN CELEBRATION OF THEIR FANS
On the back of a hugely successful twelve months, ICEHOUSE is excited to announce they will be once again taking to the Australian stages with a tour in 2012. Returning to the live scene in 2011, the band performed at music festivals across the country and kickstarted 2012 by performing with long time friends Hall & Oates, by the end of May having played to over 100,000 fans.

Now, due to the demand from fans around the country via email, post, Twitter and Facebook, ICEHOUSE are thrilled to announce their own tour, titled Primitive Colours, which focuses on songs from two of their most celebrated albums, Primitive Man and Man of Colours.

2012 is a significant year for the iconic Australian band with the 25th anniversary of their fifth album Man of Colours and the 30th anniversary of their second commended album Primitive Man. In celebration of these albums which will both be re-released in Anniversary Editions, ICEHOUSE's show will consist of songs from both these albums as well as some familiar hits from the rest of the re-released ICEHOUSE catalogue.

"Getting the band back out touring last year turned out to be a lot of fun and excitement for us all. We've had varied requests to perform again and decided that in this double Anniversary year for two of the most known ICEHOUSE albums, the best way would be to perform a few more songs from both albums. Having done the festivals, wineries and entertainment centres since last October, we also wanted to have the chance to get closer to the audiences so we're playing a variety of venues, ranging from Hamer Hall in Melbourne to a couple of nights in Dee Why (just around the corner from where the band played its early gigs as Flowers) and big pub venues in Brisbane – its just like the days when we toured Primitive Man!"

ICEHOUSE's Primitive Man album produced the song Great Southern Land, which has become an anthem for Australians everywhere. The second single from the album, Hey Little Girl, was a European #1, was voted the best pop song of the 80's by a national German TV audience for the show, Formel Eins, and made it into the UK Top 20. Other singles, Street Café and Glam made the charts locally and internationally and continue to thrill fans worldwide.

ICEHOUSE's fifth album, Man of Colours, reached Gold status in international markets including the US and the UK and became the highest selling album by an Australian group ever and remained so for over 20 years. This album contains the smash hit singles Crazy and Electric Blue as well as fan favourite My Obsession, title track Man Of Colours and the rocking Nothing Too Serious.

At the Enmore Theatre and Hamer Hall shows, diehard fans will have a chance to purchase tickets in the Obsession Zone, an area allocated within the seating plan of each theatre, allowing fans to get up close and personal with the band. Get in quick and make sure you don't miss out on this tour by a band, which just keeps playing better and better.

"Icehouse delivered the comeback of the year – you could not get near the Big Top when they played at Homebake" Kathy McCabe – The Daily Telegraph

View the Homebake Concert Video

"It was Icehouse at their best, playing hit after hit at full throttle" Jenny Ringland – PerthNow
| | | |
| --- | --- | --- |
| | | |
| Iva Davies | Paul Gildea | Glenn Reither |
| | | |
| Michael Paynter | Steve Bull | Paul Wheeler |
27 June 2012
From Mix 94.5:
Icehouse Release Anniversary Editions Of 'Man Of Colours' And 'Primitive Man'
By Dan The Internut
With songs like "Great Southern Land" and "Hey Little Girl", Icehouse has helped make Aussie music what it was back in the '80s. So obviously we're very excited about the news that two their biggest albums are getting the reissue treatment they rightfully deserve.
Man of Colours (1987) and Primitive Man (1982) are to be released as special anniversary editions featuring a stack of bonus goodies including bonus tracks, unreleased photos, and footage of the band playing live from all over the world. For hardcore Icehouse fans, these two albums will be available as limited edition coloured vinyl. How good will that sound!
"The care and passion that was put into making these incredible albums is evident today, and to have the catalogue introduced with Iva's creative brilliance is very, very, special," said Universal boss George Ash. "We are proud to be working with Iva to introduce and reconnect people with this superb collection of musical works, it genuinely is a part of Australia's musical legacy, unparalleled in its success."
Man of Colours was the band's fifth album and had hit singles "Crazy" and "Electric Blue". The Anniversary Edition comes with a DVD featuring awesome concert footage of them playing live at the Melbourne Music Show in 1988. Primitive Man is their second album and featured "Great Southern Land" and "Hey Little Girl". The Anniversary Edition also comes with a DVD featuring live concert footage, interviews and a TV performance.
25 June 2012
Iva will be the featured artist on MAX's "Take 5" tomorrow night at 9:30pm. Max is a cable channel on several Australian subscription television services. For those of you not familiar with "Take 5", it features one artist each week who discusses three of their own tracks and two of their favorite songs from other artists.
24 June 2012
SPECIAL ANNOUNCEMENT!
Iva and the band are happy to announce that the Primitive Man 30th Anniversary Edition and the Man of Colours 25th Anniversary Edition plus the rest of the ICEHOUSE catalogue - Sidewalk, Measure For Measure, Code Blue, Big Wheel, and The Berlin Tapes - will be available in CD format in stores in Australia and New Zealand or to download from iTunes around the world from Friday July 13.
The physical reissues of all the albums come with revised and expanded artwork, while the Anniversary Editions of Primitive Man and Man of Colours are two disc sets - Disc 1 containing the music and Disc 2 being a DVD. The DVD for Primitive Man contains some TV performances and interviews we unearthed from the archives plus the Live In Germany concert. The Man of Colours DVD holds two concerts: the Live From The Ritz concert, and the Live From Melbourne concert.
Pre-orders for CDs can be made on the official Icehouse website.
There are various configurations and prices for the CDs and the first 200 people to pre-order will receive a poster autographed by Iva Davies.
Pre-orders for mp3s can be made at Getmusic.

16 June 2012
The Icehouse team have made available a video of Icehouse's performance from the December 2011 Homebake concert!
If you attended this special event, this is your chance to relive your memories of the night! For those unable to attend, this gives everyone the chance to feel as if they had!
23 March 2012
From The Manly Daily:
Icehouse frontman Iva Davies made a 2012 Friend of Australia
By Rod Bennett
THE opening line of the Icehouse song Great Southern Land is ``Standing at the limit of an endless ocean'' ... this is how Iva Davies sees Australia.
And this was what he thought when looking at the sea from his home in Newport. "It's amazing how much of Australia has been shaped by its isolation,'' he said. "All of it really - the horizons, the flora and fauna, the landscape and the people ... shaped by being detached from the rest of the world.''
This year Davies has been made a Friend of Australia by Tourism Australia. He will be traveling to G'day LA Week and joining such past ambassadors as Baz Luhrmann, Hugh Jackman and Olivia Newton John. "It is humbling to be invited to join them to help spread the word about our wonderful country,'' he said. "As well as being a great honour, it's been an interesting process with me talking to people I never thought I'd be talking to - like the Minister of Tourism.''
Tourism Australia chief Andrew McEvoy said it had created the Friends of Australia program to harness the power of talented and influential individuals who have made, or are making, a name for themselves on the world stage, and who have a genuine affinity with Australia.
Davies is also a little bewildered by the accolade. "I think it's an advantage to have traveled (around the world) and spoken to lots of people ... the idea of being the 'Friend' is to spread the word."
The singer said he still scratched his head when someone told him Great Southern Land was the unofficial national anthem. "It still comes as a surprise to me,'' he said. ``I remember it being a large leap, even imagining I could write a song about Australia. I also remember being terrified and saying to myself `you'd better not get this wrong'.''
He said he was not expecting the subsequent reaction, after writing the song, from management and the record company. "There was a sense of awe when I played it to them,'' he said. "When I wrote it I had no expectations (of this recognition). It didn't seem like a possibility.''
His position as our national ambassador comes 30 years after publishing Great Southern Land. He believed the anniversary of the song was some of the reason why he was chosen by Tourism Australia. Moreover, however, the reason for his selection could be attributed to the groundbreaking success of Icehouse - the 1980s rock band he fronted which reformed last year. During the '80s, Icehouse was one of the biggest rock bands in the country and boasted a string of hits including We Can Get Together, Walls, Icehouse, Hey Little Girl, Crazy, and Electric Blue.
Davies said that in those days it was difficult to get Australian music out to the rest of the world. "Northern hemisphere bands could easily get to Europe, it was often just a couple of hours away,'' he said. "For Australian bands like ours, freight costs made it incredibly expensive and it was not an option.''
When Icehouse did finally get to England in 1981, Davies thought he was at last going to experience live music of the kind he had dreamed of all his life. "When Keith (Icehouse co-founder and bassist Keith Welsh) and I landed in London we tried to find somewhere to listen to all this great music,'' he said. "But we looked and looked and there wasn't anything on.''
Davies believed Australia's great pub rock tradition was fashioned on an unrealistic view of what was happening in the northern hemisphere. "I think it was our isolation that made us strive for a kind of excellence, based on what we thought was happening around the world.''
Davies described himself as "a conservative songwriter'', one who didn't normally tackle big issues. Great Southern Land was the big exception, made all the more poignant by some of the dark themes it contained. "I didn't run up to the record company and say `I've got this great song','' he said. "I'm really quite unsure how it became an unofficial national anthem, particularly because of some of its dark themes. But it's a song that resonates with people.''
As this year's Friend, Davies has traveled to many different parts of the country. In particular, he cited enjoyable visits to vineyards in Victoria and South Australia. "Tourism Australia had people filming much of the traveling we did - the places we visited and conversations we had.''
Davies said he was still learning about the country of which he wrote so powerfully 30 years ago. "One of the things revealed to me is the incredible range of experiences available here. "Australia can be proud of the quality and diversity of what it has to offer anyone who wishes to explore its possibilities.''
5 March 2012
"This is the Day!" Or rather, the next two weeks! Iva will be featured on SiriusXM's 1st Wave Channel 33 on March 5-9 and March 12-16. The segment airs each weekday at 3pm Eastern, noon Pacific. In order to hear it, you must be a SiriusXM subscriber. This service is only availble in the US and Canada. If you are able, make sure to tune in to hear the ultra-cool Richard Blade speaking with the always cool Iva Davies!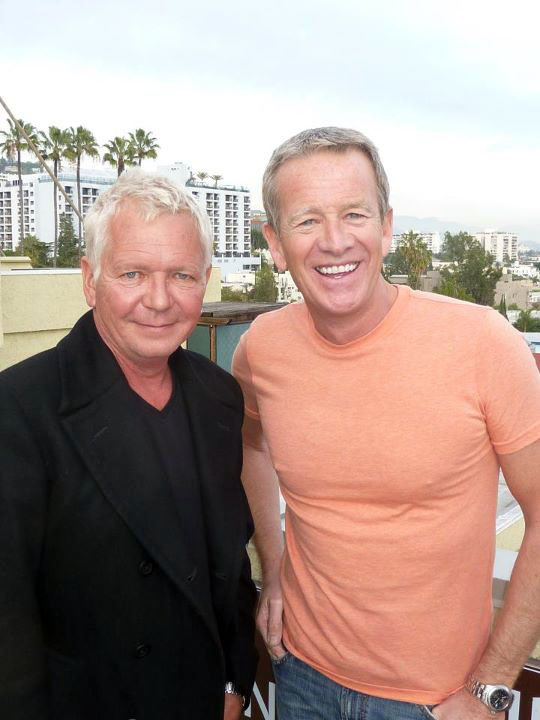 26 February 2012
The 2012 Oscars have finished and the credits have rolled... look whose name we spotted near the end of the show!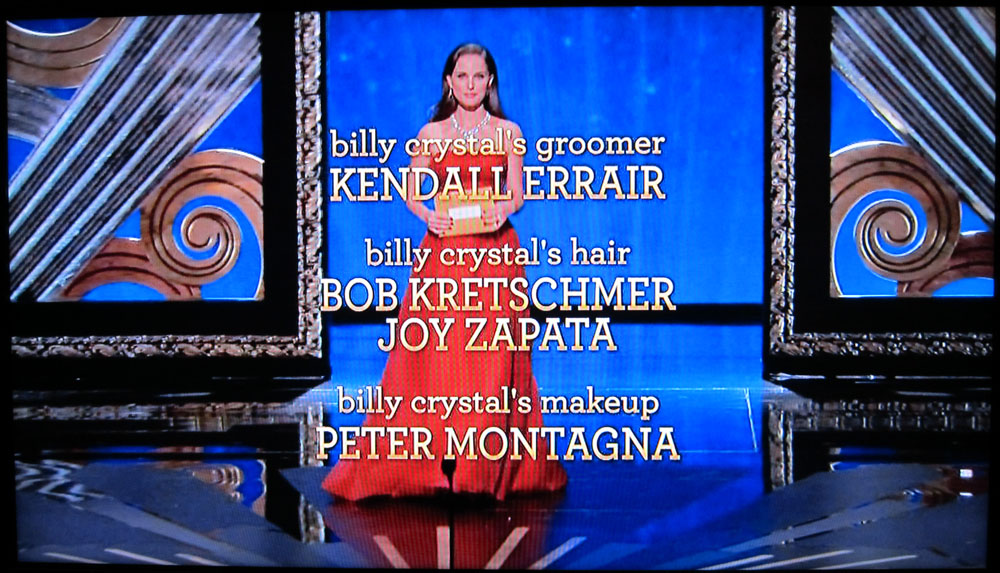 21 February 2012
Here is the Kings Park set list - thanks to Yvonne McCarthy for sharing!
20 February 2012
From The West Australian:
Music Review: Icehouse, Kings Park, Saturday, February 18
by Simon Collins
Icehouse main man Iva Davies might have shed his luxuriant mullet but, three decades on, the new wave-meets-pop songs of the Sydney band remain the same. The band born as Flowers in the punk era hadn't played a proper gig in Perth since 1991 - but on Saturday night they took 5500 fans back to the 80s with a 17-song tour de force.
Opening with the chilly synth-driven Icehouse, it wasn't long before Davies and his five band mates were thawing out classics such as We Can Get Together and Crazy - the latter off the ARIA Hall of Famers' huge hit album, Man of Colours.
The David Bowie textures of Hey Little Girl stood up well exactly 30 years since it was released while long-time fans welcomed rarer Icehouse cuts such as the rocking Boulevarde and Walls.
This was not simply the Iva Davies show. Lead guitarist Paul Gildea pulled out too many rock star riffs for a bloke resembling a hip lawyer while multi-instrumentalist Michael Paynter lent his clean falsetto to Man of Colours. The talented Davies played oboe on this one and the fans loved it.
The hits kept coming - you forget how many great radio songs Icehouse pumped out in the 80s. The first single under the Icehouse moniker, Love in Motion, segued into Electric Blue, which was penned with John Oates and prompted much daggy dancing from ladies who probably sang this into a hairbrush when it first graced the airwaves in 1987.
Flowers' debut single, Can't Help Myself, was a revelation, all tense post-punk textures and driving rhythms before Aussie anthem Great Southern Land - beefed up with Davies and Gildea's guitars - brought the main set to an end.
Earlier, younger guns in Megan Washington, Josh Pyke and Clare Bowditch added some homegrown ballast to an impressive bill. Pyke's melodious acoustic pop drew favourable responses while Washington's "mullet set" - business up front, party at the back - was a welcome distraction before the return of Icehouse.
Davies and co. were seriously enjoying themselves by the end, dishing up the excellent 1985 number No Promises before late-80s single Nothing Too Serious captured the mood. The bluesy all-band singalong Baby, You're So Strange was a strange finale but, by this stage, we were too far gone to care.
Davies may have chopped off the mullet but his strength lies in songs that the years have not diminished.
19 February 2012
Videos from Kings Park:
19 February 2012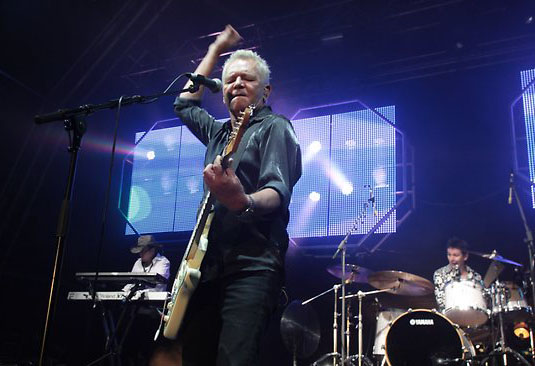 From Perth Now:
Icehouse still smokin' hot after 20 years
By Jenny Ringland
THE audiences are a lot smaller these days, but there was still plenty to respect when 1980s band Icehouse stayed true to their pop history in the open air at Kings Park. Frontman Iva Davies put every ounce of energy into creating a performance which transported the fairly subdued crowd back to their heyday.
The scene was set with an almost cheesy lighting backdrop varying from licks of flames, flashes of bold colour and of course lightning bolts during crowd favourite Electric Blue. If you squinted you could almost convince yourself they were in their younger days.
It was the group's first appearance in Perth in 20 years - and they didn't disappoint. They played all the classics. Newest member 26-year-old Michael Paynter was trotted out, with support from Davies on the oboe.
When Davies asked his easy-listening fans "do you want to sing" the response was a sea of clapping hands, perhaps the only indication of the predominately Baby Boomer-Gen X crowd. It was Icehouse at their best, playing hit after hit at full throttle.
Icehouse delivered. But so did their stellar support line-up of Claire Bowditch, Josh Pyke and Washington. When the support talent are big enough to draw a crowd in their own right, you know you're onto a good thing. Thumbs up to last night's mini music festival.
12 February 2012
Video from the Rochford Winery show!
12 February 2012
More great photos from Larry Ponting, this time from the show at Rochford Winery, Yarra Valley, VIC: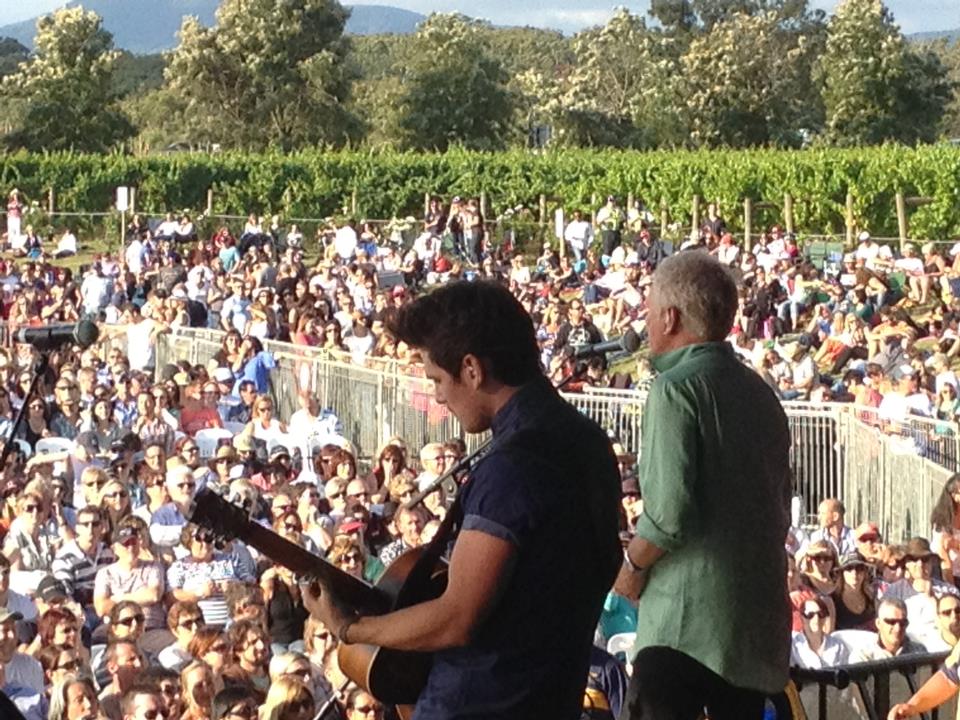 11 February 2012
Larry Ponting's photos from the show at Peter Lehmann Wines in the Barossa Valley, SA: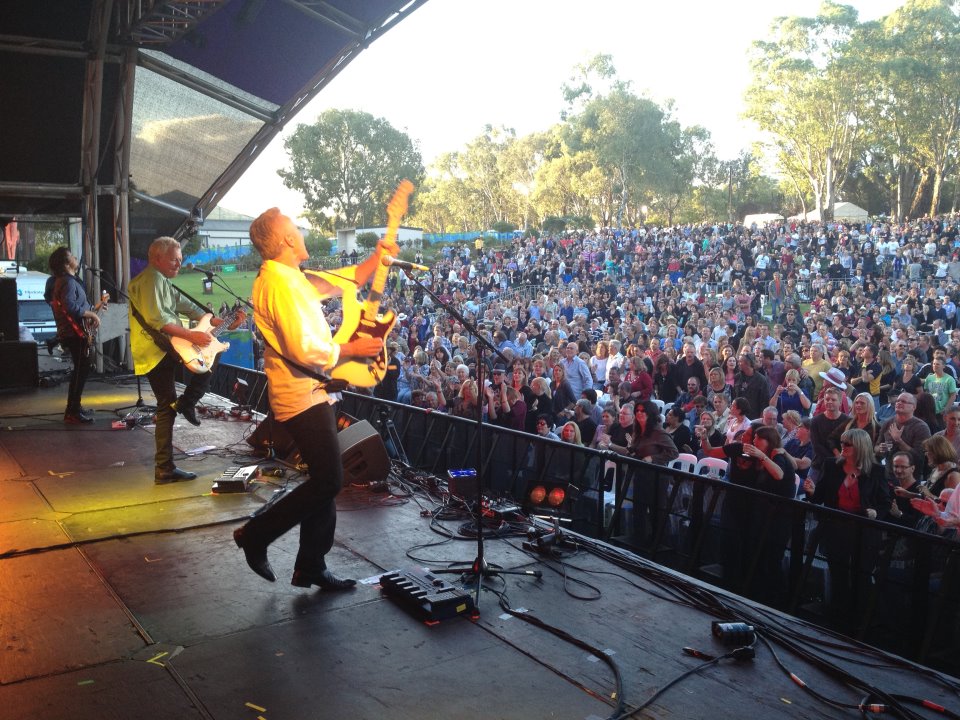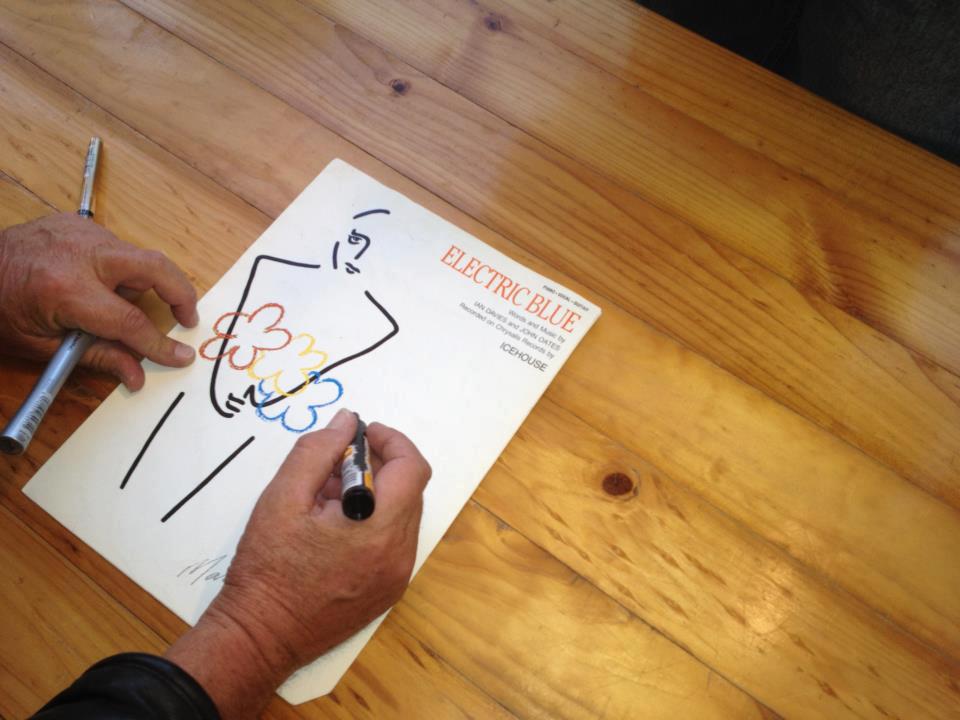 9 February 2012
Nearly complete video of "Man Of Colours" featuring Iva's gorgeous oboe playing and Michael Paynter on vocals!
8 February 2012
Great acoustic performance of "Electric Blue" followed by a good chat with Iva & John!
6 February 2012
Awesome photo of Iva & John Oates sharing a musical moment (photo courtesy of the John Oates Facebook Page)!

5 February 2012
Larry Ponting provided some great photos from the Icehouse show at Sirromet Winery in Mt Cotton, QLD!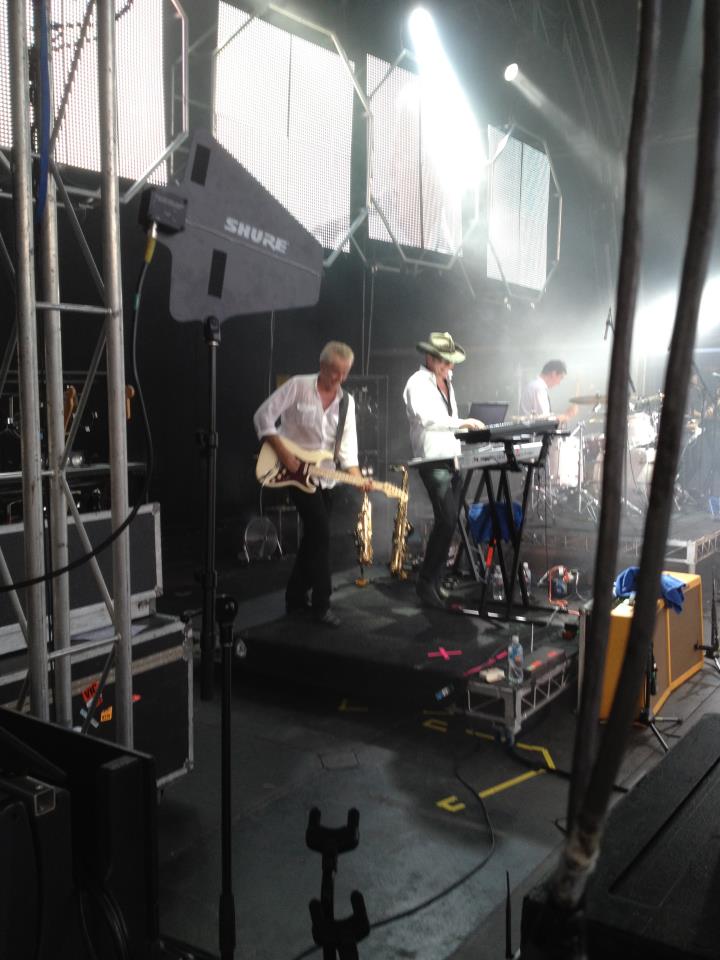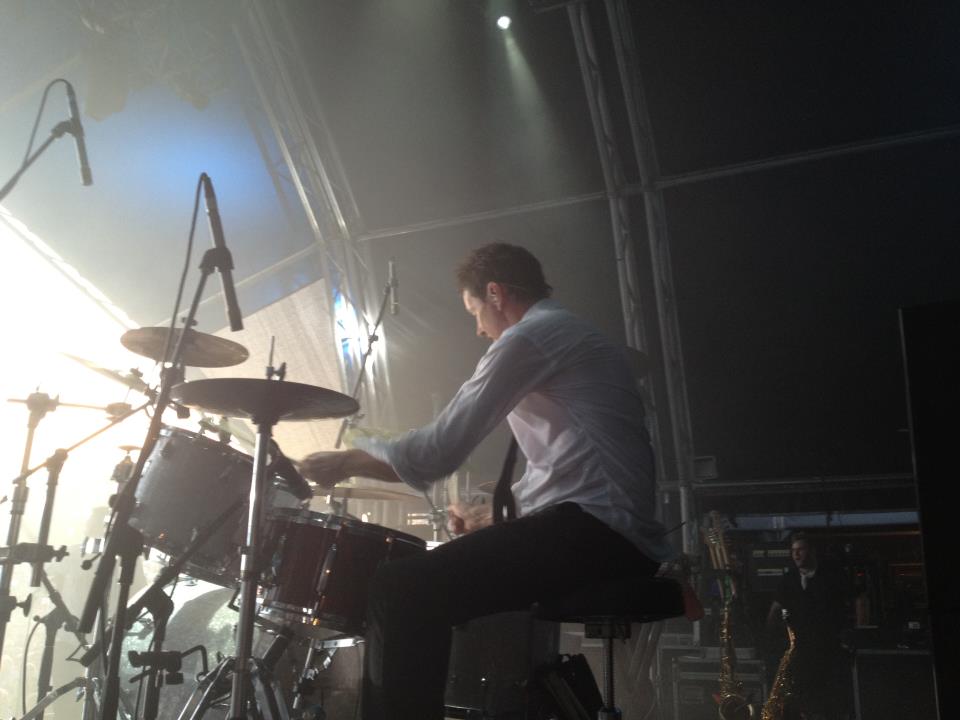 3 February 2012
From Noise 11:
John Oates Joins Icehouse For Electric Blue
by Paul Cashmere
Hall & Oates star John Oates joined Icehouse on stage for the first time in nearly 25 years last night to perform 'Electric Blue', the song he co-wrote with Iva Davies. John wrote the song from the 'Man Of Colours' in Sydney with Iva. It reached number 1 on the Australian chart and number 7 in the USA.
After last night's show John told Noise11.com that he had forgotten he had ever performed the song that first time at Madison Square Garden. "Iva reminded me we had done it together before. I had totally forgotten," he said. Last night at Plenary Hall in Melbourne was only the second time ever the two writers of the song had performed the song together in public.
Icehouse shook up their set last night with some interesting adjustments to some of the song. Keyboard player Michael Paynter took over lead vocals for 'Man Of Colours' with Iva playing oboe. They totally reinvented 'Miss Divine' as a country and western song.
I've seen Icehouse a number of times since the reunion shows but last night at The Plenary they were at the top of their game. The audience knew it too. It was a sell-out crowd (just over 5000) and the crowd where given greatest hits sets from both Icehouse and Hall & Oates. Everyone in the room knew nearly every song by each band.
Hall & Oates and Icehouse together was one of Melbourne's finest ever live music moments.
Setlist for Icehouse at Plenary Hall, Melbourne
Icehouse (from Icehouse, 1980)
We Can Get Together (from Icehouse, 1980)
Crazy (from Man of Colours, 1987)
Hey Little Girl (from Primitive Man, 1982)
Cross The Border (from Measure For Measure, 1986)
Man Of Colours (Michael Paynter on vocals) (from Man of Colours, 1987)
Miss Divine (country version) (from Code Blue, 1990)
Don't Believe Anymore (from Sidewalk, 1983)
Electric Blue (with John Oates) (from Man of Colours, 1987)
Love In Motion (single, 1981)
Can't Help Myself (from Icehouse, 1980)
Great Southern Land (from Primitive Man, 1982)
2 February 2012
Here is a Melbourne video!

31 January 2012
Video from Auckland!

29 January 2012
The first NZ video clip has emerged! Enjoy!

29 January 2012
Set list at Auckland (provided by Michael Foot):
The warm ups were:
Nothing Too Serious
Cross The Border
The set list was:
Icehouse
We Can Get Together
Crazy
Electric Blue
Hey Little Girl
Cross The Border
Man of Colours (Acoustic)
Miss Divine
Don't Believe Anymore
Love In Motion
Walls
Can't Help Myself
Great Southern Land
29 January 2012
More photos from Larry Ponting, this time from the show in Auckland, NZ!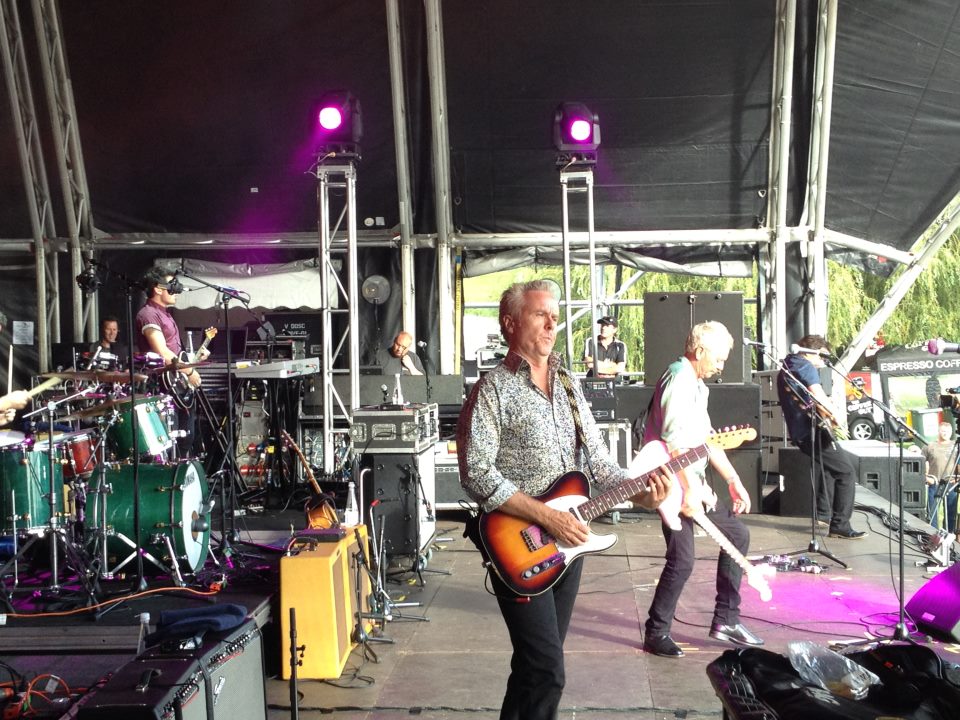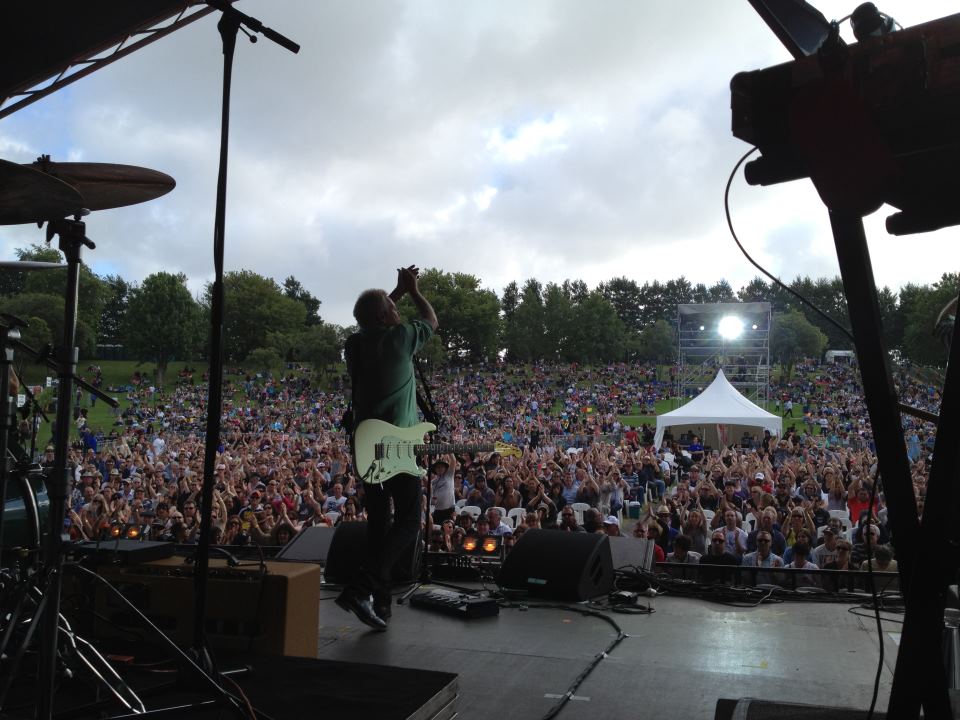 28 January 2012
Spellbound would like to send out a tremendous THANK YOU to Larry Ponting (Icehouse tour manager extraordinaire!) and Jason Evans Casey for posting some great "behind the scenes" photos from the Napier, NZ concert this evening!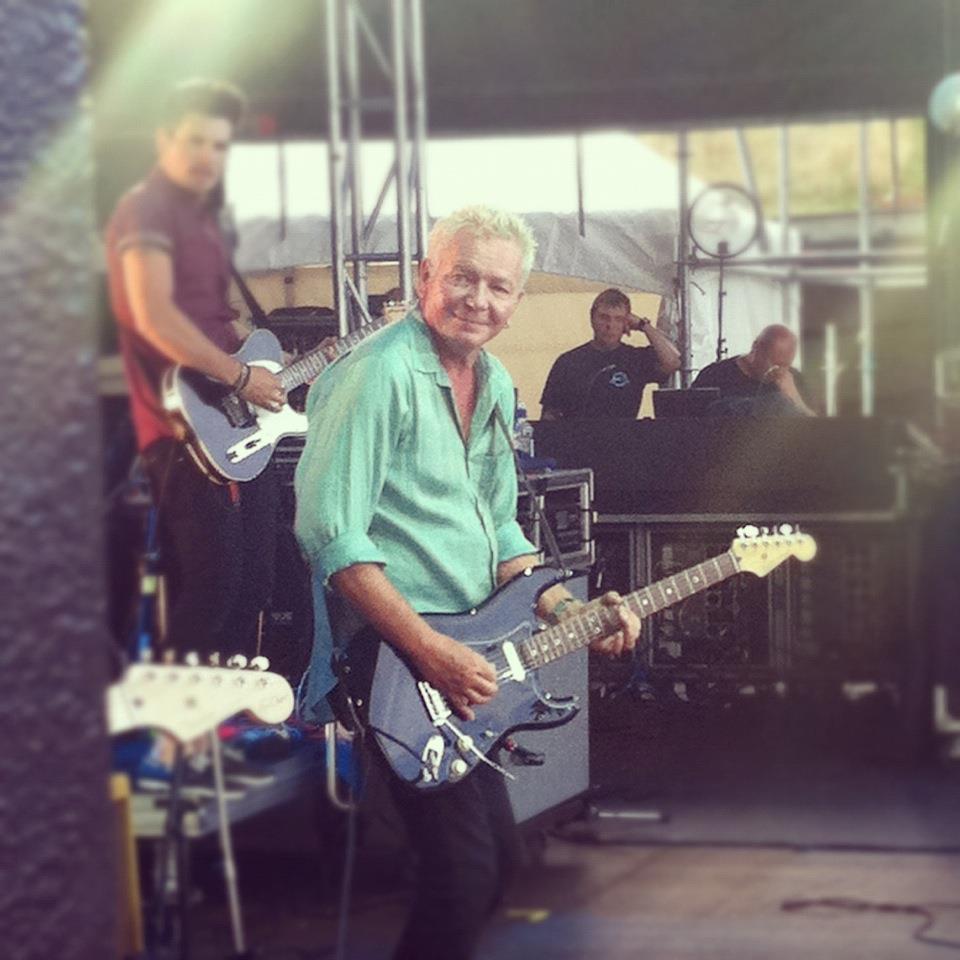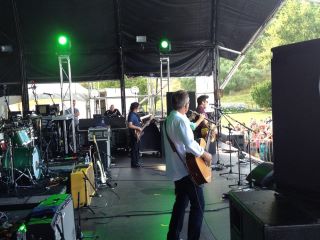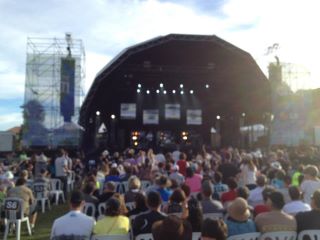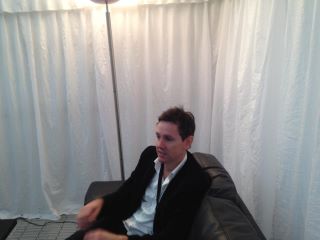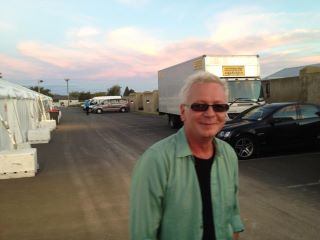 27 January 2012
From the New Zealand Herald:
Icehouse: Warming to a new ice age

by Scott Kara
Icehouse frontman Iva Davies is bringing his newly reformed band back to New Zealand this weekend for their first tour in 17 years. He talks to long-time fan Scott Kara about his lengthy career
It was 1982, or perhaps it was 1984, I can't quite remember. Iva Davies, the frontman and mainstay of Australian synth-rockers Icehouse is a little foggy about the exact concert date too. One thing he does remember about their show at New Plymouth's beautiful Bowl of Brooklands was having terrible sunburn.
"I had probably the worst sunstroke I ever had in my life," he laughs. Ah yes, back in the days when no one knew what sunscreen was and basting yourself with coconut oil was in vogue.
"I was violently ill in fact, so hopefully the show was still okay," he laughs again.
It was. Then again, back when I was a wee nipper growing up in Taranaki, my sister and I were big fans of Icehouse's second album, Primitive Man from 1982. We had it on tape. It's an Australian classic. Not only does it have Oz anthem Great Southern Land on it, but it was one of those intriguing albums - thanks to dreamy synth rock tracks like Street Cafe and Hey, Little Girl, and the dancey post-punk bop of instrumental Glam - that showed there was more to Australian rock than Cold Chisel and AC/DC.
Until last year Icehouse had been in stand-by mode since the late 90s, apart from a few shows and recording projects here and there.
The impetus to get the band - at least a version of the band, with Davies as the one constant - back together was the 30th anniversary of their name change from Flowers to Icehouse, in 1981. They released an album as Flowers entitled Icehouse in 1980, which had debut hits Can't Help Myself and We Can Get Together on it.
The interest in Icehouse sounds like it's still alive and well, in Australia at least. Last year they played a surprise show at the Esplanade Hotel in Melbourne - capacity 500 - and packed in 1200 punters, and have been on the bills of the Meredith Music Festival and Homebake.
Not bad for a band who haven't toured for 17 years - and they make a return to New Zealand this weekend playing the A Day on the Green concerts with Daryl Hall & John Oates at Church Road in Napier today and Villa Maria Estate in Auckland tomorrow. Kiwis were big Icehouse fans throughout the 80s. This popularity peaked with the release of 1987's Man of Colours which included hits Crazy and Electric Blue, a song Davies co-wrote with John Oates.
"I was at the bar at the Mayflower in New York and the barman handed me the phone and it was John Oates," he remembers. "He said, 'we need to write songs together'. And we did, he flew out to spend a week with me in Australia."
As well as playing live, Davies (along with the band's co-founder and original bass player Keith Welsh) is also in the process of reissuing the group's back catalogue, which began last year with the re-release of Icehouse and the collection White Heat: 30 Hits.
"So the last year and a half for me has been like the rebooting of Icehouse," he says sounding very business-like. "Keith was the one who reminded me that it was the 30-year anniversary of the name change and it would be a good opportunity to put out this 30th anniversary edition of the album."
Davies had two storage sheds full of unreleased Icehouse material and footage, and the three disc reissue of Icehouse includes the original album, a live set, and a DVD.
The DVD has live footage of the band from the 1981 Sweetwaters festival in New Zealand which was headlined by Split Enz and Roxy Music.
"It was shot by New Zealand television and they did a fantastic job. The sad thing is they shot the entire show but some of it didn't survive the 30 years unfortunately. The five or so songs that did had been beautifully mixed and so it really is a bit of a gem."
There are definite periods in the evolution of Icehouse and Davies plots it out album by album.
"The Flowers' album sits out there on its own. It was an album developed by a band playing live over three years, playing those songs hundreds of times before we got to record them," he says.
"Then it changed and every album from then on was a studio album that came from very sophisticated demo recordings."
These more complex music-making techniques is also the reason Icehouse has had many different band members over the years.
"So for example when I wrote Primitive Man, it was so loaded with keyboards that we needed two keyboard players - and similarly I couldn't possibly deal with all the guitar parts so it went from a four-piece to a six-piece. So I can track all the albums depending on the technology I was using at the time."
The third album, Sidewalk, was dominated by Davies, using the first ever sampler, the Fairlight CMI. And the band's most popular period from 1986's Measure For Measure to Man of Colours was characterised by Davies' work with producer David Lord.
"By the time I did a second album with David Lord I was prepared to give him a lot of rope and I was also prepared to do a lot of experimenting. Man of Colours is the result of that."
In the mid-90s though, Davies needed a change.
"I had just had my first child at that point so I think life was changing for me. And I'd been going for 16 or 17 years and I wanted to get out of the regimented way of writing a new album and touring. What I wanted to do was have a break from songwriting and that's what led me to do what ultimately became a covers album, The Berlin Tapes," he says of the album that covered songs by everyone from David Bowie and Roxy Music to The Cure and Killing Joke.
It also resulted in the ballet Berlin for the Sydney Dance Company, and from there he went on to do big music projects for the millennium and the Sydney Olympics, along with soundtrack and TV work.
"I've been busy. Quite busy," he laughs.
Still, you get the feeling that being back in the band is what he loves most.
23 January 2012
Brilliant video from Tourism Australia!
18 January 2012
From the Wauchope Gazette:
Iva Davies returns home for Australia Day

THE Australia Day ambassador for Wauchope's Australia Day activities is Iva Davies. The former frontman to Icehouse has cemented his place as an Australian rock legend over many years' performing.
Trained as an oboist, pianist and composer at Australia's premier music institution, the New South Wales State Conservatorium of Music, Iva performed with numerous orchestras and ensembles, including the Sydney Symphony. His parallel interest in popular music lead to the formation of the band ICEHOUSE, which achieved international success, numerous hits and has performed widely throughout the world.
Iva has accumulated an impressive collection of ASCAP, APRA and ARIA awards for a variety of projects. His very first film score, "Razorback", achieved an APRA Award and an AFI Nomination. Recognized as a pioneer of music technology he has created a diverse body of work, which includes the scores to the internationally acclaimed Sydney Dance Company's two most successful ballets "Boxes" and "Berlin".
His song "Circles in the Sky" was chosen as an official Sydney 2000 Olympic theme and the iconic "Great Southern Land" is now recognized as an imposing alternate Australian National anthem. Iva has been chosen as an Australia Day Ambassador, an honour that is only conferred on Australia's highest achievers.
In 2004 he received an ASCAP award for the filmscore of the Peter Weir directed "Master & Commander". This project emanated from his piece "The Ghost of Time" which was commissioned as the centrepiece of the Sydney Millennium Celebrations. Recently he received an APRA/AGSC Award the 2 hour film score for AFi winning movie "The Incredible journey of Mary Bryant".
An original song and a large contribution of orchestral music was featured in the Opening Ceremony of the 15th Asian Games in December 2006 and was broadcast to 4 billion viewers world wide. In 2006 Iva was inducted into the ARIA (Australian Recording Industry Association) "Hall of Fame" for achievement in music.
In 2011 ICEHOUSE made a return to performing after many years.
18 January 2012
Listen to a great interview with ID conducted by Bruce Clayton! This interview is from 1995 but is still very interesting to hear. Thanks to Bruce for putting this interview online and making it available to Icehouse fans! Happy listening!

18 January 2012
This video from Qantas includes a clip of Iva singing "Great Southern Land" at the Spirit of Australia event. There is also a short interview with Iva at the Black Tie Gala, talking about his black tie attire!
16 January 2012
Iva was interviewed by 2UE and 4BC while he was still in Hollywood.
15 January 2012
From the Sydney Morning Herald:
Pearce gets top honours at G'Day ball in Los Angeles
By Shelly Horton
Guy Pearce, Air Supply and Luc Longley have been honoured at the 9th Annual G'Day USA black tie gala in Los Angeles. Pearce was focusing on the gala and not his Golden Globe nomination for which he's considered an outside chance. "I'm honoured and a bit embarrassed about both events to be honest," he says.
Stunning actress Kate Winslet in a backless black dress presented the Film and Television Award to her Mildred Pierce co-star Pearce, "I have to resist killing Guy's wife Kate because she gets to wake up every day with Mike from Neighbours," she laughs. "I was in love with Mike. I would fake illness to skip school and watch Neighbours at 1:45pm and then the repeat at 5:30pm. I only just found out you were also in Home and Away. Thank god I didn't know that then or I wouldn't have gotten a f*cking education!"

"I hope you don't think kind words like that means we'll get to have sex again. You can't turn up to these things and expect a free ride," he countered.
Actress Priscilla Presely handed out the gong to musical duo Air Supply starting with a sledge, "I met them when Russell was on his second wife, and Graham was with Jodie. They've been together for 21 years and Russell well I think he's on his eighth girl since then."

While NBA basketballer Luc Longley was given the Sport Award by legendary American basketball coach Phil Jackson with a heartfelt speech. After a showreel of his achievements Longley joked "They managed to get all seven slam dunks of my career. I'd like to forgo my speech just to watch it again."

Young Australian pop stars Cody Simpson and Jack Vidgen got the crowd in the mood but the crowd was on it's feet for Air Supply. Other Aussies attending included Simon Baker, Ryan Kwanton, Iva Davies, Paul Hogan and new Qantas ambassador Miranda Kerr. Delta Goodrem was stoic when her ex-fiance Brian McFadden's new engagement to Vogue Williams was raised simply saying, "I wish them the best."

The gala signals the start of Australia Week in America which is designed to showcase Australian capabilities in the US market.
14 January 2012
This radio report from Donna Demaio mentions Iva around four and a half minutes into it.
Here is a photo of Donna with Iva at the black tie gala: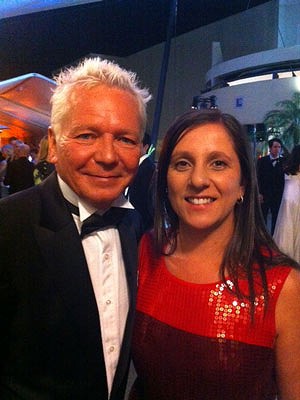 14 January 2012
Iva at the G'Day USA Black Tie Gala: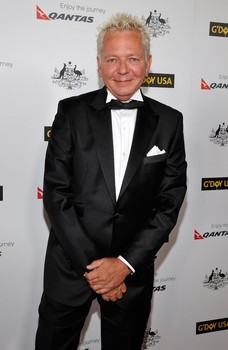 13 January 2012
From The Age:
Qantas signs Miranda Kerr as new ambassador
By Shelly Horton
Qantas has thrown a lavish cocktail party in LA to welcome their new ambassador Miranda Kerr.
What's surprising is Kerr would put her name to an airline when she's known for her green ways - she's global ambassador for Earth Hour and has her own skincare line Kora Organics. But she defends the airline's environmental impact.

"One of the first questions I asked was how do you help out with the environment and I was impressed with how good they are with their fuel efficiency, carbon footprint offsets, recycling water and they are always improving," she said. "It's something I feel very strongly about."
Qantas is hoping to distract from last year's PR nightmare with shiny pretty things - like signing a supermodel. The airline is appointing the supermodel as its new ambassador joining John Travolta, Cathy Freeman, Mark Webber, Greg Norman, Mark Schwarzer and John Eales to promote the carrier worldwide.

Signing Kerr is quite a coup for Qantas - in 2009 Richard Branson wanted the underwear model to come on board with Virgin and planned to name a plane after her. But negotiations posed a conflict with her David Jones ambassadorship and fell through. David Jones fully supports her new alliance.

"I've never actually flown home with that airline (Virgin) so it wasn't meant to be. I fly with Qantas all time time and it feels right," she said.

In announcement comes a week after the airline won the ignominious honour of the biggest PR disaster of the year. Social media specialists Cyber Chatter named the grounding of the Qantas fleet by CEO Alan Joyce, stranding tens of thousands of passengers around the world the day after he received a huge payrise, as its number one PR disaster of 2011.

Qantas was also number two on the list for its ill-timed 'Qantas Luxury' Twitter competition, which backfired when thousands of users attacked the airline on the social networking site. The airline made the list a third time after it gave away free airfares to two men who wore blackface for a rugby competition, which it later apologised for.

As well as being a Victoria Secret favourite Kerr is also the global ambassador for Earth Hour and has her own skincare line Kora Organics. The girl from Gunnedah is flying high.

The Qantas Spirit of Australia party is at the Hollywood Roosevelt Hotel as part of G'day USA festivities with high-profile Aussie stars like Rachel Taylor, Ryan Kwanten, Jacki Weaver, Anthony LaPaglia and director Phillip Noyce. Icehouse frontman Iva Davies will perform for guests later in the evening.
13 January 2012
Iva is interviewed and performs "Great Southern Land" at the end of this video clip on TODAY.
12 January 2012
A short snippet of Iva performing "Great Southern Land" can be found at the end of this video!
12 January 2012
Iva at the Qantas Spirit of Australia party: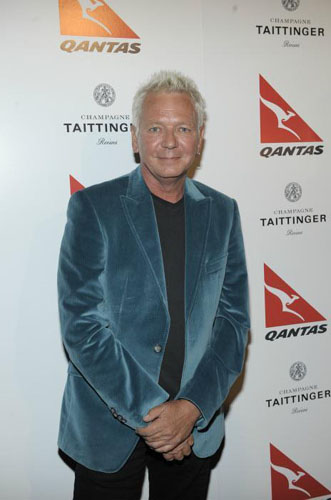 11 January 2012
From Richard Blade Official Page on Facebook: "Just finished a great interview with Iva Davies of Icehouse (No Promises, Hey Little Girl, Crazy, Electric Blue) on a rooftop in Hollywood. The interview will be on SiriusXM's First Wave in a couple of weeks on the feature I produce called "This Is The Day". Iva is so cool and hopefully will tour North America sometime next year."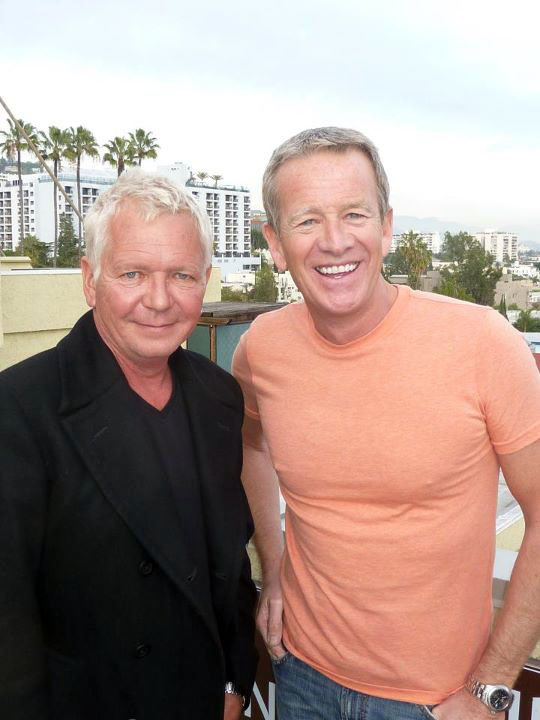 Richard is a longtime fan of Icehouse and was excited to meet Iva! Similarly, the girls of Spellbound are longtime fans of Richard Blade and were just as excited to meet Richard! He's an extremely nice man! Here's the same photo from our perspective:
"This Is The Day" airs on SiriusXM's First Wave Channel 33 at 3pm Eastern, noon Pacific.
11 January 2012
From pmhc.nsw.gov.au:
Australia Day 2012 - Celebrate With Us
Australia Day celebrations will be held across the district on Thursday, 26th January 2012. The community is invited to free events at Laurieton, Wauchope and Port Macquarie.

Celebrations will be held at Bruce Porter Reserve, Laurieton between 7am and 9am; Bain Park, Wauchope between 8.30am and 12 noon, and Port Macquarie on Westport Park between 8.30am and 10pm with official
proceedings commencing at 3pm.
This year's Australia Day Ambassadors Iva Davies and Paula Duncan will be special guests at each event with great free family entertainment planned throughout the day (Program of Events).
11 January 2012
From Mess + Noise:
Icehouse's Iva Davies Officially Our 'Friend'
Baz Luhrmann. Hugh Jackman. Olivia Newton John. And now Iva Davies.
To coincide with the 30th anniversary of unofficial national anthem 'Great Southern Land', the Icehouse frontman has been anointed a "Friend of Australia" by Tourism Australia. He will soon travel to Los Angeles for G'day LA Week, a week-long celebration of the cultural cringe designed to strengthen the relationship between Australia and the US in business, innovation and culture.
Davies said he was delighted by the honour and looks forward to an "engaging" year ahead.
"I wrote 'Great Southern Land' when travelling to overcome a bout of homesickness and tried to capture the feeling I had for this country," he said in a release. "Growing up in rural Australia I love the outback Australian landscape, the vastness and visual impact it holds, so it's a natural conversation for me to talk about my love for this country."
Following a performance at last month's eventful Meredith Music Festival, Icehouse will team up with US hit-makers Hall & Oates for a series of shows across the country, starting on February 2 at the Melbourne Convention and Exhibition Centre.

10 January 2012
From The Daily Telegraph:
Aussie rocker Iva Davies says G'Day USA
By Staff Writer AAP
ICEHOUSE frontman Iva Davies will represent Australia at the G'Day USA celebrations in Los Angeles. The singer is the latest Friend Of Australia appointed by tourism chiefs, joining former ambassadors Hugh Jackman and Olivia Newton-John.

Davies' visit as part of Australia Week, the annual showcase for business interests in the US, marks the 30th anniversary of the iconic Icehouse anthem Great Southern Land. The veteran musician said he was looking forward to promoting homegrown endeavour with Australia's biggest trading and investment partner at Saturday's gala event.

"Growing up in rural Australia I love the outback Australian landscape, the vastness and visual impact it holds, so it's a natural conversation for me to talk about my love for this country," Davies said in a statement. "I was delighted when on the eve of the anniversary year I was invited to be an official Friend of Australia and look forward to an engaging year ahead."

Icehouse have sold more than 8 million albums since forming in 1977 and re-formed last year to play a series of concerts and festivals.
10 January 2012
From Undercover:
IVA DAVIES BECOMES A FRIEND OF AUSTRALIA
By Sally Bailey
Tourism Australia announces GREAT SOUTHERN LAND songwriter IVA DAVIES as 'FRIEND OF AUSTRALIA'.

Coincidentally the announcement is in time to celebrate the 30th anniversary of the release of the track "Great Southern Land" written by Davies when overcome by a bout of homesickness whilst travelling.

Iva Davies will travel to Los Angeles for G'day LA Week joining past ambassadors such as Baz Luhrmann, Hugh Jackman and Olivia Newton John in promoting Australia during the annual US showcase.

2011 saw Iva's return to the music scene with the release of Flowers Icehouse 30th Anniversary Edition and more recently the album White Heat: 30 Hits which went Gold after only two weeks, proving just how timeless the music of ICEHOUSE is. As a result the band will hit the road in 2012 with friends Hall & Oates for a series of gigs across New Zealand and Australia, John Oates having been the co-writer of one of ICEHOUSE song Electric Blue.

10 January 2012
From The Music Network:
Iva Davies makes friends with Australia
By Poppy Reid
Coinciding with the 30th Anniversary of Great Southern Land, Iva Davies has been announced as Tourism Australia's newest Friend Of Australia ambassador.

The Icehouse frontman will travel to Los Angeles to attend a number of key functions as part of G'day LA Week.
"It is not a hard job describing the huge range of experiences that are available in Australia, because it is unlike any place in the world," Davies told TMN. "Having had the privilege of touring Australia for more than 30 years I have personally experienced many of those contrasting locations, from the tropics to the snowfields, and also come into contact with literally tens of thousands (if not more!) of Australian people."

Davies joins past ambassadors Baz Luhrmann, Hugh Jackman and Olivia Newton John to help connect with the US tourism market. Tourism Australia Managing Director Andrew McEvoy says Davies was brought on board because of his iconic status.

"Iva Davies, whilst becoming a recent Friend of Australia, has however been a long time positive voice for our country, connecting to an international audience. As an iconic advocate for Australia we welcome his contribution to proactively promote Australia in one of our most important tourism markets – the United States," said McEvoy.

Davies says whilst in L.A. he will share his anecdotal experiences when he attends the Black Tie Gala as a guest.

"I am in a lucky position to be able to recount many of my experiences of people and places, and to convey the world of possibilities that are available in Australia," he told TMN.

Davies is currently in the process of sorting through archives for any material relevant to the period when the album Primitive Man and its 1982 single Great Southern Land was written/released. The record will be remastered by Steve Smart with additional material added for a deluxe edition, (similar to last year's 30th Anniversary release of debut album Icehouse and best of collection White Heat: 30 Hits). Davies even hopes to tour in late 2012.

"We'll include material that hasn't been available on previous releases and see what else we can find," said Davies. "2012 also marks the 25th anniversary of Man Of Colours so it is a big year for both albums.

"Depending how everything is received by the audiences we hope to be able to tour again later in the year and focus on the albums in more depth.

"I have had the great fortune to perform all over the world, and to travel extensively. At certain times it was suggested to me that it would be advantageous for me to be based, firstly, close to Europe where we had our initial successes and then in the USA where later on we achieved chart success. However, I never seriously ever entertained the thought of living anywhere but in Australia.

Despite Icehouse accumulating album sales of over 28 times Platinum in Australasia alone, eight top 10 albums and over twenty Top 40 singles and worldwide sales exceeding 8 million albums, Davies said he has never considered relocating overseas like some of Australia's other music greats.

"At certain times it was suggested to me that it would be advantageous for me to be based, firstly, close to Europe where we had our initial successes and then in the USA where later on we achieved chart success," he said. "However, I never seriously ever entertained the thought of living anywhere but in Australia."

In the early '80s Davies bumped into Midnight Oil frontman, environmentalist, activist and politician Peter Garrett in a London backstreet. Even then the pair shared equal patriotism.
"I recall sensing that he, like me, felt a long way from home, but that there was never any sense that either of us belonged anywhere other than Australia…It's just one of those unspoken things."

10 January 2012
From Herald Sun:
Iva officially becomes our mate
by Confidential Reporters
Iva Davies is heading to Tinseltown to be inducted as a Friend of Australia during G'Day LA week. Davies will be honoured at the event, designed to promote Australia in the US and will coincide with the 30th anniversary of hit, Great Southern Land. The Icehouse frontman was chosen due to his contribution to Australian music and will join past Aussie ambassadors including Hugh Jackman, Olivia Newton-John and Baz Luhrmann.

1 January 2012
Have a listen between 5:45 and 6:10 to hear a portion of Great Southern Land! Happy New Year!