... as of July 26, 2015 6:39 PM
21 November 2014
From 891 ABC Adelaide:
Iva Davies is officially the Sound Of Australia
by Amy Verrall
When Iva Davies wrote Icehouse's 1982 hit 'Great Southern Land', he set out to write a song about Australia. Thirty years on, 'Great Southern Land' has been identified as one of the Sounds of Australia by the National Film and Sound Archive for its cultural and historical significance. Sonya spoke to Icehouse frontman Iva Davies about the honour, what inspired him to write the iconic Aussie hit and how it has stood the test of time. Iva also addressed the rumour that 'Electric Blue' has a less than family-friendly origin.
20 November 2014
From LAFM:
Interview - Iva Davies
Icehouse's "Great Southern Land" has been added to the National Film and Sound Archive. We caught up this morning with front man Iva Davies.
20 November 2014
From ABC News:
Sounds of Australia entry Great Southern Land 'painfully' recorded under flight path
by Justin Huntsdale
Icehouse singer Iva Davies had "limited expectations" for their song Great Southern Land, which has now been added to the prestigious Sounds of Australia collection.
The Sounds of Australia registry at the National Film and Sound Archives is a collection of iconic national sounds, and the Sydney-based musician said it was "truly remarkable" to see his work added to the list.
"It's extraordinary, [especially] if you were living in my head and could remember 30 years ago the process of putting that together and my limited expectations of where that might go," Davies said. "We'd gone touring on the first album and it was my job to come back and create songs for the difficult second album and Great Southern Land was the first song I wrote."
Davies had recently returned from touring with a range of state-of-the-art technology including a drum machine, synthesiser and eight-track recorder. It used to live on the floor in the front room of his house in Leichardt where he would record parts of the now-famous song in between overhead and outside road noise.
"Outside was a busy bus stop and every 10 minutes the walls would shake as buses pulled up, and it was also under the international flight path," Davies recalled. "I've got a Polaroid [photo] of that room that shows headphones on the floor because it was so noisy in that room. I had to wait between buses and planes to actually sing every line of the vocal - painfully - syllable by syllable between interruptions. That was the romantic picture of where I wrote the song."
Davies said the song, released in 1982, was designed to capture the nostalgia and homesickness he felt during the band's first overseas tour.
"It was the first time I'd been away from Australia for a long time and there were lots of things going on in my head - and in Australia - at that time," he said. "There were big changes going on in terms of businesses coming to Australia and I remember being struck by the fast food outlets that had popped up in Circular Quay while I was away."
Great Southern Land has been added alongside Cold Chisel's Khe Sanh, The Go-Betweens' Cattle and Cane and Divinyls' Boys in Town.
18 November 2014
From Arts Review:
Four iconic bands added to NFSA's Sounds of Australia
The songs of four iconic Australian bands that helped define the 1980s have been added to the National Film and Sound Archive's Sounds of Australia registry of historically, culturally and aesthetically significant sound recordings. The songs selected this year for inclusion in Sounds of Australia are Cold Chisel's Khe Sanh (1978), Divinyls' Boys in Town (1981), ICEHOUSE's Great Southern Land (1982) and The Go-Betweens' Cattle and Cane (1983).
Cold Chisel's Don Walker said of the announcement, "The choice of Khe Sanh by the NFSA for their Sounds of Australia registry is a great honour. Who would have thought such a thing was possible?"
For the Divinyls' Mark McEntee, the inclusion of Boys in Town is a welcome surprise, "Who knew, the very first time Chrissie Amphlett and I met, that we would sit down and pen this song together? It was the first result of a magical connection between us, as songwriting partners, which would take us to heights we never would have expected."
ICEHOUSE's creative force, Iva Davies, said "I feel greatly honoured. At the time I wrote Great Southern Land, I was attempting to capture within it something of the sense of place, and perhaps something of the soul of Australia. I had absolutely no idea at the time that people would react to it in the way that they did, and certainly not that they would still be reacting to it more than 30 years into the future. The song, and the way it has been received, still remains a mystery to me today, as it did then."
The Go-Betweens Robert Forster added, "The addition of Cattle and Cane to Sounds of Australia is a highlight of The Go-Betweens' career, and a further testament to the vision of the man that wrote it – the late Grant McLennan."
In addition to these four popular songs, the new Sounds of Australia entries for 2014 include the earliest known Australian singer to make a commercial recording (Syria Lamonte, 1898), a concert recorded in a cave at Tobruk (1941), the sounds of a lone dingo howling in the wild (1990) and the collection of the ground-breaking Indigenous radio program Deadly Sounds (1993-2014).
There are currently 94 recordings in the Sounds of Australia registry, from the earliest Australian sound recording (1897's The Hen Convention) to international stars such as AC/DC, Kylie Minogue, Nick Cave and the Bad Seeds. The selection also includes key moments in Australian history, and Indigenous culture.
Established by the NFSA in 2007 Sounds of Australia is the ultimate selection of sounds which inform or reflect life in our nation. They can be popular songs, advertising jingles, famous speeches, radio broadcasts, or any other sound recordings – as long as they're Australian and more than 10 years old.
Each year the Australian public nominates new sounds to be added, with final selections determined by a panel of industry experts. The complete list is available online. For more information, visit: www.nfsa.gov.au for details.
18 November 2014
From SBS:
Aussie rock classics and dingo howl added to Sounds of Australia registry
Four Australian rock songs, the sound of a dingo howling and a concert recorded in a cave are among ten sounds added to the National Film and Sound Archives' Sounds of Australia registry. Each year the Australian public nominates certain songs, speeches or sounds they want inducted. This year's batch includes The Divinyls' "Boys in Town", Cold Chisel's "Khe Sanh", "Cattle And Cane" by the Go-Between and Icehouse's "Great Southern Land".
Music critic Glenn A. Baker said the songs captured the essence of Australia in their own special way. "They're all songs that can, as the line goes, "stop a nation", because they've found their way into the thread of our fabric," he said. "They're really songs that have become an incredibly important part of the Australian psyche."
Mr. Baker said like "Khe Sahn", "Cattle and Cane" may not have been a chart-topper when first released, but its subtle message about Australian expansion and the way Australians viewed themselves was picked up over time.
There was a similar inspiration behind the Icehouse hit "Great Southern Land", with lead singer Iva Davies describing it as an antidote to other songs previously released about Australia. "There were a lot of clichés attached to the way Australia was presented in the world," he said. "There was always a jar of Vegemite, there was always a koala bear and a kangaroo. So the starting place for me was to utterly avoid anything that might end up on a tea towel."
A 1990 recording of a dingo howling in the wild also made the list, as did the Aboriginal and Torres Strait Islander radio show, Deadly Sounds.
18 November 2014
From 1395 AM FIVEaa:
Classic Aussie band receives illustrious honour
Icehouse frontman Iva Davies says he's "very proud" to see his song 'Great Southern Land' added to the National Film and Sound Archives. "I thought right from the beginning it was a potentially dangerous thing to do," he told Will Goodings on FIVEaa, "to try and sum up the country in which you were born and lived all your life in a song. I took the task very, very seriously." Listen to the full Iva Davies interview here.
18 November 2014
From The Sydney Morning Herald:
Cold Chisel, Divinyls, Icehouse and the Go-Betweens now officially Sounds of Australia
by Peter Vincent
Icehouse's Iva Davies remembers what went into writing Great Southern Land, one of four iconic pop songs entered into the Sounds of Australia register on Tuesday, better than anything else he did.
"People say 'you must have been living somewhere really inspiring when you wrote that,' " says Davies. "But I was living in the front room of my first house on Catherine Street in Leichhardt with a bus stop right out front, under the international flight path.
"When I sang on the demo I had to wait and record inbetween buses pulling away and planes overhead."
Cold Chisel's post-Vietnam War anthem Khe Sanh, the Divinyls' debut Boys in Town and the Go-Betweens' indie classic Cattle and Cane were the others - choices partly inspired by Fairfax readers, who were asked by the National Film and Sound Archive to nominate their favourite 1980s songs in August.
Davies' inspiration came from several ideas, not least his reaction against "the creeping invasion" of American fast food outlets at Circular Quay, the 1982 Brisbane Commonwealth Games television ads ("they incorporated all the cliches you'll find on a tea-towel") and a "lightbulb moment" on a cross-country plane trip which led to the song's famous first note.
"We ... did our first international tour and that included the experience of flying across Australia. I remember going to sleep over the desert and and waking up two hours later and we were still over the desert and just going 'wow, I had no idea about the size of this place'.
"The lightbulb moment in that plane trip was the scale of Australia. The other thing was not only the terrestrial horizon but also the ocean that surrounds it. I was graphically drawn to describe that horizon [with] a single note.
"The song came in about 5:15, almost radio suicide ... everything had to be three minutes-something. The record company wanted me to edit off that first note. I said 'not on your life'. I just said point-blank 'no'."
Ten recordings are added to the Sounds of Australia archive each year. This year's cohort includes the usual eclectic selection.
The first recording by an Australian artist, Syria Lamonte (aka Sarah Cohen) is inducted (They Always Follow Me recorded in London in 1898), as is Deadly Sounds (a long-running indigenous interview program hosted by Rhoda Roberts), the speech marking the opening of the Columbia Gramophone Company in 1926 (said to mark the start of the recording industry here) and the howling of a dingo in the Finke Gorge National Park in the Northern Territory in 1990.
Perhaps the most interesting addition is the recording, by ABC war correspondent Chester Wilmot, of a concert by 400 Australian soldiers held in an ammunition cave at Tobruk in October 1941.
The most unusual is the first electronic music recording released internationally by an Australian on a commercial record label, a pair of erotic tracks entitled Fireworks and Orgasmic Opus, made by then-Melbourne anaesthetist Dr Val Stephen in 1967 using " high-pitched electronic noises above a persistent background throb" to suggest "a brief sexual encounter".
17 November 2014
From news.com.au:
Iva Davies of Icehouse wrote Great Southern Land as an antidote to Men at Work's Down Under
Icehouse's unofficial Australian anthem Great Southern Land was written as an antidote to Men at Work's cliche-filled Down Under.
Iva Davies, of Icehouse, also revealed he was initially told to deny his song was about Australia for fear of alienating international listeners.
Davies shared the information as Great Southern Land entered the National Film and Sound Archive's Sounds of Australia registry today. Great Southern Land is joined by Cold Chisel's Khe Sanh, Divinyls' Boys in Town and The Go-Betweens' Cattle and Cane. The songs were chosen by a panel of experts who deemed them historically, culturally and aesthetically significant sound recordings.
Davies said he deliberately tried to write a song about Australia without clichéd cultural references like the Men at Work 1981 hit.
"At the time I didn't know Down Under had been written by a man (Colin Hay) whose roots were in Scotland,'' Davies said. "But it struck me straight away as a song that sounded as if it was written by someone who hadn't grown up here. That was instinctive, it was due to the choice of imagery. It was all those Bazza McKenzie cliches. I do respect Colin Hay immensely, but there was something about that song, and the climate at the time with Australia becoming Americanised, that I found distasteful.
"I wanted to get rid of all the postcard stuff, all the koala bears and get to something more substantial. I'm not an overtly political writer, obviously Midnight Oil and Icehouse were opposite ends in terms of approach. But I can remember how dangerous it was to write a song about Australia. I did think that if I got the song wrong on any level it would explode in my face. Luckily we're still talking about the song 30 years on. It's been used for everything from discussions about Mabo to the soundtrack to the Australian cricket team walking on the field, all things you could never have imagined."
Davies also admitted that an early manager insisted he avoid talking about the song's obvious inspiration in interviews.
"I was under incredibly strict instructions to never reveal, even if asked point blank, that Great Southern Land was about Australia," Davies laughed. "Of course, it was ridiculously impossible, but I would have given politicians a run for their money in terms of dodging the question back then. The management were hellbent on Icehouse being perceived as an international band, not a band from Australia. They felt if we were tagged to a song about Australia we'd risk what was opening up to be an international market, especially in Europe. Back then you'd go to England and get a hard time from certain people if you were Australian. I can understand their thinking but to this day I think it was misguided and it certainly made my life difficult."
Don Walker of Cold Chisel said he was flattered by the inclusion of Khe Sanh in the Sounds of Australia registry. The song was released in 1978 and has become a national treasure.
"Who'd have thought?," Walker said. "It's an honour. I guess Khe Sanh is the obvious choice, either that or Flame Trees. Those two seem to poll quite well out there with listeners." Walker admitted he is highly protective of Khe Sanh, despite countless offers to use the song in advertising campaigns. "It's never been used in an ad. I'm sure you could make a lot of money out of using it in ad. No Cold Chisel songs have been in ads. I think it's important. If a song means something to people that they don't suddenly see it on an ad. That's showing contempt for their feelings."
Ironically, before Davies broke through in Flowers (later Icehouse) he was hired to write sheet music for many Australian acts, including Cold Chisel's self-titled debut album which housed Khe Sanh. The young musician would play back tapes and transcribe them for sheet music sold to people who wanted to learn how to play the songs on piano. "I remember I had to write the sheet music for Australian Crawl and they didn't give me the lyrics," Davies said. "So there's possibly copies of registered songs by Australian Crawl with the wrong lyrics courtesy me, I had to bumble my way through trying to decipher then. "With Cold Chisel, I remember getting the tape of the album to transcribe and I was floored by the guitarist's work. The songs were all in ridiculously difficult keys and he was playing these incredible solos to them. So I dutifully wrote piano arrangements to them, wrote the entire songbook, it was sent off and it became the song book. About a year later we were introduced to Cold Chisel as Flowers were signed to the same management company. "I went up to Don Walker and said 'Hi, I wrote your songbook' and he said 'So you're the bastard!' The tape they had sent me had been dubbed slightly slow, when I played it back it went up a semitone which explains why all these songs were in a ridiculous key. So the entire songbook was wrong, so there's probably copies of that book floating around to this day with Khe Sanh in a stupid key."
The 2014 Sounds of Australia are:
1. They Always Follow Me, Syria Lamonte (1898) — popular music
2. Speech at the Opening of the Columbia Gramophone Company Australian Factory, Admiral Sir Dudley de Chair KCB MVO (1926) — speech
3. Concert in a Cave at Tobruk, Chester Wilmot, ABC Field Unit (1941) — spoken word, popular music
4. Fireworks and The Orgasmic Opus, Dr Val Stephen (1967) — electronic music
5. Khe Sanh, Cold Chisel (1978) — popular music
6. Boys in Town, Divinyls (1981) — popular music
7. Great Southern Land, Icehouse (1982) — popular music
8. Cattle and Cane, The Go-Betweens (1983) — popular music
9. Dingo, Vicki Powys (1990) — environmental sound
10. Deadly Sounds, Vibe Australia (1993-2014) — Indigenous, radio broadcast
2 November 2014
From The Sunday Times in WA:
22 September 2014
From The Chronicle:
Toowoomba rocks on carnival weekend
Aussie rock band Icehouse didn't disappoint the crowd packed inside the Ergon Energy Flower, Food & Wine Festival enclosure in Queens Park on Saturday night. With extra space and the crowd inside at any time capped at 8500, patrons had room to groove along to songs like We Can Get Together, Electric Blue, Hey Little Girl, and of course, Great Southern Land. However, event organisers said, with people leaving the enclosure and being replaced by others, the crowd over the night may have been more than 10,000.
21 September 2014
92.9 Voice FM interviewed Iva prior to ICEHOUSE's performance at the Toowoomba Carnival of Flowers. His segment starts at 28:50. Enjoy!
14 September 2014
An exciting announcement from ICEHOUSE concerning the Palms shows in Melbourne! Read on and grab tickets while you can!
As you know we've added a couple of shows to The Palms at Crown in February. We're very happy to announce two very special guest acts for those shows: Tuesday February 3rd Boom Crash Opera and Wednesday February 4th Pseudo Echo. Both these Melbourne bands give exceptional performances - we share plenty of combined road miles and respect for one another. Each of these nights will be very special in its own right and we hope to see you there.
27 August 2014
From The Courier:
Award-winning artist to perform in Ballarat
By Dellaram Vreeland
Iva Davies took a leap of faith when releasing Icehouse's latest offering White Heat. But it was a leap of faith worth taking, with the 30-hit compilation awarded platinum sales status.
"We hadn't played for years and hadn't released a studio album for goodness knows how long so we had no gauge at all on whether the band name and catalogue had disappeared in thin air over time," Davies said. "It was quite extraordinary because it reached Gold level within almost a week and has been ticking over ever since."
Since the early 90s, Icehouse's members had been busy with their own projects and the band had become somewhat absent on the Australian touring circuit. It wasn't until 2009 when they were invited to perform as part of a relief concert in Sydney that the iconic rock act decided to make a return
"We hadn't played for years and my children hadn't even seen my play. That was very well received and in turn prodded us into action," Davies said. "Since then, we've had loads of shows and everything from massive festivals to tiny little pubs and we continue to find places to play in fairly selective sort of ways."
Icehouse is now on tour in celebration of White Heat reaching platinum sales status. Visiting cities and regional centres across the nation, Davies said it was the first time since 2011 the band had undertook a tour of this extent.
"We stopped touring in 1994 effectively and it wasn't until the end of 2011 that we did a tour of this extent," he said. "Since 2009, we had been playing fairly regularly but sporadically."
Although the guys have been performing gigs on and off, Davies said taking to the stage was just like riding a bike.
"When you've been doing it for 30 years it becomes like clockwork really," he said. "We have an experienced set of musicians and they're all working musicians who haven't stopped playing. I'm probably the most rusty but it's a bit like getting back on a bicycle I think."
25 August 2014
Iva Davies will be taking part in an interview this evening at 6:30pm on CoastFM963 Gosford!
Tonight is part one of a two part interview. The focus of tonight's interview will be the DubHouse performances.
Part two will be aired on Wednesday, September 3rd at 8:10am. The discussion will focus on the upcoming show at the Wyong Rugby League Club on September 18th.
The YouTube video below was compiled by oysterchick. It includes both parts of the interview, along with some great photos.
10 August 2014
From GCMAG's August issue:
5 August 2014
Have a listen to Iva's interview on GOLD 104.3 with Brig and Lehmo! Included is an acoustic performance of "Great Southern Land"! You can download the podcast free from iTunes. Choose the podcast dated 5th August 2014. All the fun starts at 10:38 into the podcast.
1 August 2014
Iva was interviewed on the Jonesy & Amanda show on Sydney's WS FM101.7. You can download the podcast free from iTunes. Choose the podcast dated 1st August 2014.
19 July 2014
Ken O'Sullivan interviewed Iva on 4th January for Bonditunes, a weekly 3-hour magazine show which is syndicated to 12 radio stations around the world. He had previously spoken to Iva on the phone and was delighted to meet him in person. He was charming, gracious, patient and eloquent. It was more of a cosy chat than an interview. He has interviewed many people for the show but Iva is one of his favourites. Listen now!
18 June 2014
From 3BA 102.3 FM:
The Big Show - Iva Davies Interview
On 3BA's The Big Show, PT chatted with Icehouse lead singer Iva Davies. You can catch Icehouse live in Ballarat, at The Regent, on September 5th.
18 June 2014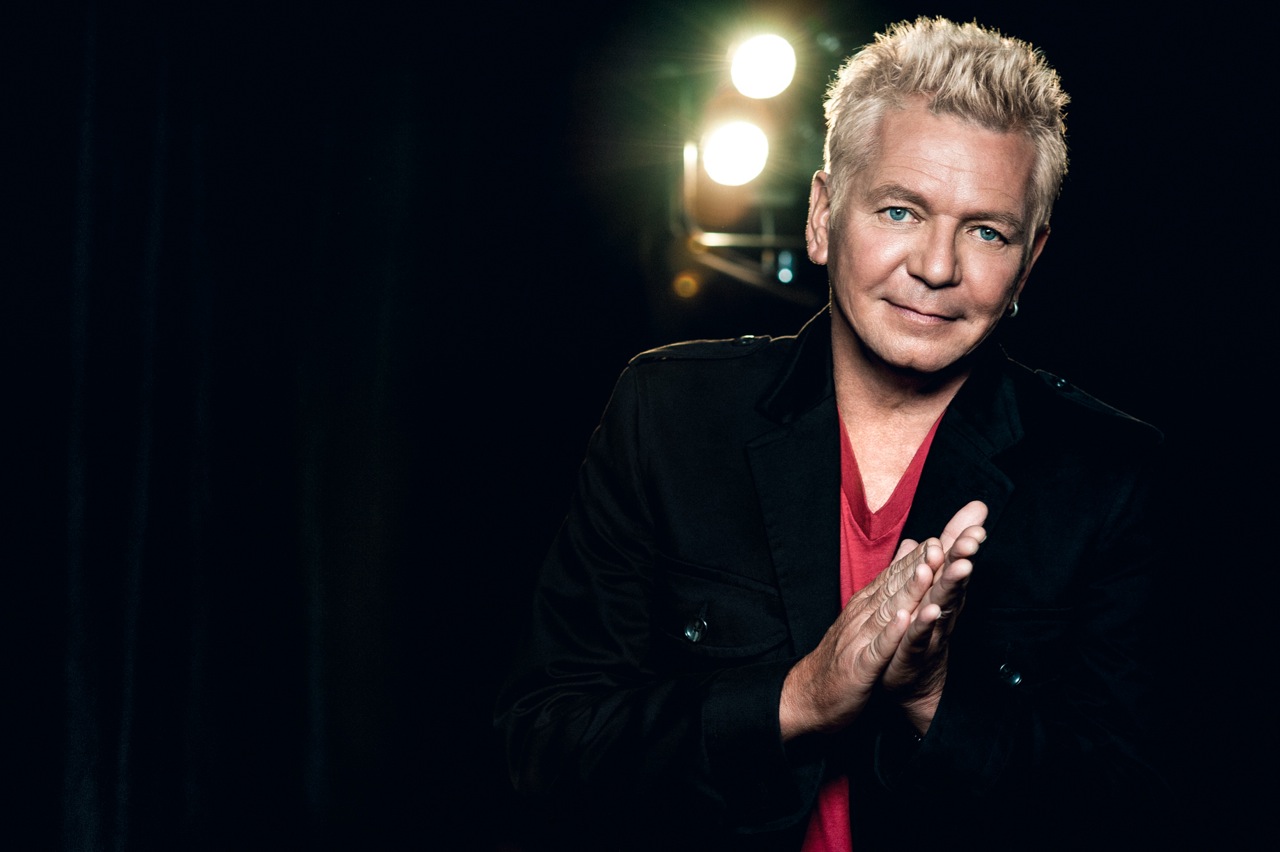 From The Courier:
Rock act Icehouse perform in Ballarat in September
By Dellaram Vreeland
Iconic Australian rock outfit Icehouse will make a return to Ballarat in September after more than 20 years. Iva Davies and his band will perform at The Regent Cinema as part of their national tour. The tour is being undertaken in celebration of Icehouse's latest compilation White Heat recently being awarded Platinum sales status.
"We hadn't played for years and hadn't released a studio album for goodness knows how long so we had no gauge at all on whether the band name and catalogue had disappeared in thin air over time," Davies said. "It was quite extraordinary because it reached Gold level within almost a week and has been ticking over ever since."
The 30-hit compilation has seen steady sales since its release in 2011, a feat Davies attributed to the selective shows the band had been performing in the last three years. He said the release was more than just a collection of classic songs and was "absolutely comprehensive".
"We've done compilation albums along the years but they've been very patchy and none of them have been truly inclusive. It's not only 30 hits but there's also all the music videos that went with the songs and most of them have never been available. We realised there was millions of dollars worth of investment in those music videos so it seemed a shame to leave them collecting dust."
Icehouse, formerly known as Flowers, was formed in 1980 with its debut album becoming the highest ever selling debut album in Australia. The band's success continued with its first overseas performance and release of its second album Primitive Man which featured the much-loved Aussie anthem Great Southern Land. Since then, Davies and Icehouse have won many awards including the Countdown Award for most popular male performer and numerous ARIA awards. The band was also inducted in the ARIA Hall of Fame in 2006.
17 June 2014
Here's a photo of Iva Davies attending the Art of Music 2014 event! The photo is courtesy of Bob King.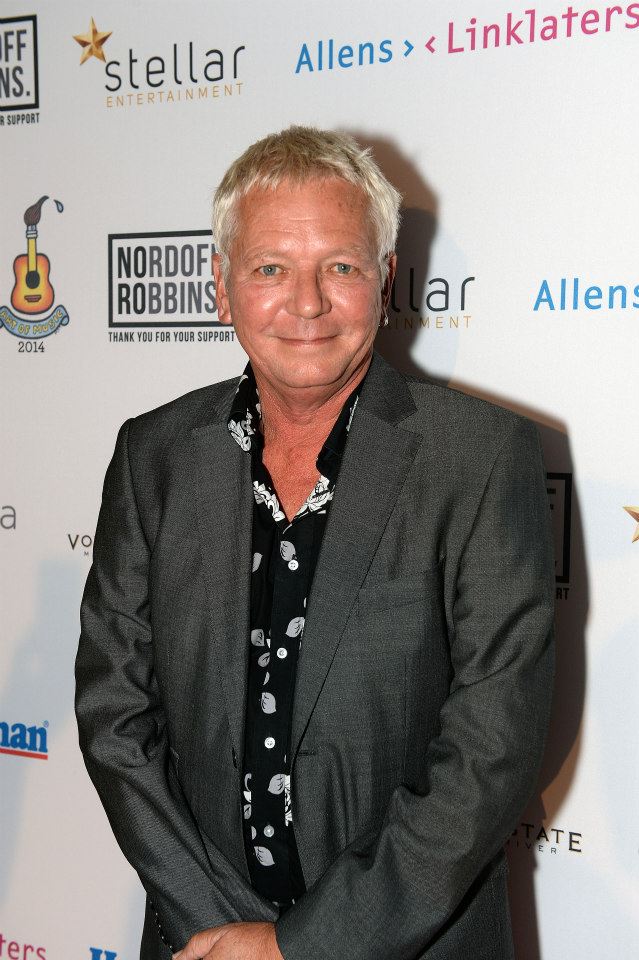 10 June 2014
From Music Feeds:
Icehouse Announce Platinum Concert Series
By Tom Wililams
In celebration of their White Heat: 30 Hits compilation reaching Platinum sales status, Sydney new-wave stalwarts Icehouse have announced their Platinum Concert Series, which will make its way across the country in September, before returning in January and February 2015.
Icehouse frontman and sole remaining founding member Iva Davies says, "Live is where we get to really know our fans better. The band members love mixing up the sizes of the venues and the performances so the Platinum Series gives us a chance to get around the country, play the songs everyone wants to sing along to and to throw in a few surprises."
Speaking on the Platinum sales milestone Davies added, "I'm extremely proud to accept this and put it with the other awards that mark different milestones in my life and the career of the band. This one is very special."
Over the past three years, Icehouse have performed in front of modest audiences in small clubs, but also tens of thousands at events like Homebake.
Icehouse's Platinum Concert Series currently has 5 shows slated for September 2014 and 7 between January and February 2015. Icehouse fans will have first access to tickets on Wednesday, 11th June, with tickets going on sale to the public on Monday, 16th June.
More concerts will be announced in the coming weeks, including what the band are calling "other special shows". Full tour details below.
UPDATE 04/08/14: Due to popular demand, Icehouse have now added two extra February Melbourne shows to their Platinum Concert Series while the show at Ballarat's Regent Theatre has already sold out. Tickets on sale now, see updated details below.
2 June 2014
Here's a clip of Bert Newton interviewing Iva Davies! The interview is concerning an exhibition that went around Australia in 1995. Numerous pieces of music memorabilia were featured. Iva's contributions included the original handwritten lyrics for "Great Southern Land" and "Electric Blue" plus the items shown in this interview. Enjoy this piece of Iva Davies and Icehouse history!
30 May 2014
From Old School:
Back to the 80s: Interview with Iva Davies of Icehouse - Kickin' it Old School
As I still feel the need to say each time, I am so delighted that interviews continue to be a legitimate part of this little blog of mine! When the opportunity presents itself to ask a few questions to someone who contributed to the awesomeness of the 80s, I will continue to share those answers with you right here. Again, lucky for me (and hopefully you), I do get to share a little more awesomeness with you.
This time that awesomeness is Iva Davies. He is probably best known as the front man and creative force behind the Australian band Icehouse. The band produced eight Top 10 albums and 20 Top 40 singles in Australia and was inducted into the Australian Recording Industry Association Hall of Fame. In the U.S., Icehouse is most recognized for their 1987 hit single "Electric Blue" which many people do not know was co-written by Davies and John Oates. Find out more about that awesome song, the man behind Icehouse and much more as we get on to some selections from my interview with Iva Davies...
Q: When did you know you wanted to be a professional musician? I believe you took a little different route to rock and roll than most. When and how did you get your own start in the music industry and how did Icehouse come to be?
Iva: It all started when I was a boy, about 5-years-old living in the country, and I heard the local Scottish pipe band playing. I fell in love with the pipes, learned to play them, and was playing in the band by the age of 8. When we moved to Sydney, and I went to High School, the music teacher encouraged me to learn the oboe. I won a scholarship to the New South Wales Conservatorium of Music (Australia's leading Music Institution) at about the age of 14, and it seemed clear from then that I would be a professional oboist. I was playing professionally by 16, and by the age of about 20 had played casually with the Sydney Symphony Orchestra (Australia's leading orchestra).
However, at roughly the same age as I began oboe lessons (13) I taught myself the guitar. I played with two other local boys in a jug (Skiffle folk) band called "Lucy Fields". Following my time at school, I was "discovered" by a music publisher and recorded and released two unsuccessful singles through RCA. Ultimately in my early 20's I gave up playing the oboe and was in the process of adapting my acoustic guitar playing to electric when I met bass player Keith Welsh and the original line up of what was to become Icehouse was formed under the name of Flowers. Following the success of our debut album, the band changed its name, and by the time the second album was released the lineup had changed and expanded to a six-piece band, known from then on as Icehouse.
The band's name of Icehouse was adopted in 1981 from a single they had released of the same name. That name was reportedly inspired by an old, cold flat of a two-story mansion that Davies lived in across the street from a disheveled building which turned out to be a half-way house for psychiatric and drug rehab patients.
Q: Did you have aspirations of worldwide success right from the start or were you just focusing on Australia at first?
Iva: The band had aspirations, as did most Australian bands, to have international success right from the beginning. With the success of our first album in Australasia came interest from overseas labels. The album was then released internationally and that was followed by our first international tour, starting in the UK, then on to Canada and USA.
Q: "Electric Blue" was the band's biggest hit in the U.S. and was co-written by you and John Oates. First, how did you and Oates end up coming together to work on this song? Did he come to Australia? What can you tell us about collaborating with John Oates?
Iva: John Oates approached me to say hello in the Adelaide airport. Both our bands were on tour, and he had just bought our second album, Primitive Man. He recognized me and came over to let me know how much he was enjoying the album. That would have been late 1982.
Many years passed and we were on tour in the USA with our fourth album, Measure for Measure. I was staying at the Mayflower Hotel in New York. John Oates tracked me down by phone and suggested that we write songs together. Following the conclusion of touring commitments, John packed a container of his equipment, and shipped them to Sydney. We spent about 10 days in my Sydney studio creating "Electric Blue". At the time he returned to the U.S., the song was still unfinished but the main skeletal details were there. Even in that unfinished state, John was convinced that it would be a hit. He made me promise that if Icehouse didn't use it as a single to let him know because he would want to use it as a Hall & Oates single. Luckily for Icehouse, I had no trouble convincing our management and record company that we should include it on the next album, Man of Colours, as a single.

Q: Please take us back to when "Electric Blue" was written and recorded. What is the back-story about how it was conceived and written? What inspired the title and lyrics? How did the song evolve as you put it together?

Iva: One of the first pieces of detail created, well before the construction of the lead vocal line, was the falsetto backing vocals. These were suggested, and ultimately sung, by John Oates. I was a bit surprised by him focusing on that sort of detail so early in the process, as I had always approached backing vocals as a bit of a last minute "add on". However, John is a specialist in creating and performing backing vocals, and so what he created at that early stage was what came to be one of the key "hooks" of the song.
The title "Electric Blue" was a phrase included in a very early Tyrannosaurus Rex (T-Rex) song called "Jewel". I was a big fan of T-Rex, including the early albums released under the name Tyrannosaurus Rex. I first heard the song when I was about 20.
"Her thoughts are gold
Her eyes electric blue
Her thoughts are gold
Her eyes electric blue
She sleeps upon the dreams
Of me and you." Marc Bolan
I was taken by the description of a girl's eyes as "electric blue".
"Electric Blue" was released as a single in August of 1987. It reached #1 on the Australia pop chart in November of 1987, but wouldn't make its way over to the U.S. until a little later. The single peaked on the Billboard Hot 100 at #7 in May of 1988 and is one of my personal favorites from that year. I think it would be interesting to hear what it would sound like with Daryl Hall and John Oates performing it, but at the same time I am glad that Davies kept it for Icehouse. Here is the music video for "Electric Blue" by Icehouse...
Q: Did you have any feeling that the single was going to be something special when you wrote it or recorded it? Did you ever expect that it might breakthrough as it did on the American pop charts?
Iva: Although John Oates seemed quite convinced early in the writing of the song that it would be a hit, I was never as sure about it. However, by the time it was released in the U.S., it had already achieved #1 success in Australia. I had great belief in the song "Crazy", which was the first single released from that album. Although it only peaked at #14 on the U.S. charts, I believe that "Crazy" blazed the path that the second single "Electric Blue" enjoyed the benefit of.

Q: What are your feelings regarding "Electric Blue" today 27 years later?
Iva: It, of course, has a special place for me as it achieved the highest place we ever enjoyed on the U.S. charts. Although it is perhaps not the most "substantial" song we ever released, in terms of lyrical gravity and so on, I believe it is a very well-crafted song, and it was an honor to have the great talent and experience of John Oates contributing to it. Working with him was certainly a career highlight for me.
Q: Your video for "Electric Blue" received lots of exposure on MTV back then. What memories can you share with us about making the music video for it? Were you conscious of the image/fashion you were trying to convey?
Iva: The video was one of a number from that time directed by U.S. director John Jobson. It was shot on a rooftop in central Sydney. I'm not sure that we were consciously crafting an image so much as enjoying the various clothes that were available at the time. I bought a lot of clothes in London, especially from designer Scott Crolla. I also bought a lot of leather clothing by Sydney designer Lynda Carr. I believe we tried fairly consciously to steer clear of a lot of the more "signature" 80s fashions, just as much as in the early days. Although we were regarded as part of the Australian "punk" movement, we also avoided most of the clichés of punk fashion quite deliberately.

Q: What do you remember best about the decade of 80s music? What lasting impact do you feel music from the 80s has made?
Iva: By far, the most exciting part of that time was the explosion of music technology. It seems almost by accident that I ended up being an unwitting pioneer of a lot of that technology. The first album (Icehouse by Flowers) was probably one of the first albums recorded with a "click" track, which is now industry standard practice. I can be sure of this as we had to generate a tempo click in quite a convoluted way, using a white noise burst from a Mini Moog synthesizer which was triggered by a simple clocking add-on unit called a "Sample & Hold". This "click" sounded roughly like a strike on a closed drum hi-hat, and can be heard in the fading moments of the recording of the song "Icehouse" on that album, as I deliberately left it in the mix.
I can be fairly sure that this use of a "click track" was quite an unusual idea at the time, because no drum machines or electronic metronome technology existed at the time, and the way we had to go through such an unusual set of processes to generate a click. That album also features the Prophet 5 synthesizer, which was the first synthesizer to be able to play more than one note at a time (it could play 5-note chords, hence the name). Our second album Primitive Man features the Linn Drum Machine, which was the world's first drum machine that used real digital recording of real drum strikes. The song "Hey, Little Girl" actually features the very first prototype of that technology, which was loaned to me in the studio in Los Angeles, and personally delivered to me by the inventor, Roger Linn, himself.
The third album Sidewalk features the very first sampler technology. This, believe it or not, was an Australian invention, created in the Sydney suburb of Fairlight. Sampler technology was probably, apart from the actual invention of recording itself, the most influential piece of technology in the history of music. The Computer Musical Instrument, or Fairlight, was an extraordinary technological achievement at the time. By complete accident, our management's offices were on the second story of the actual work space where the Fairlights were assembled by hand in Sydney. In 1982, this machine was a $32,000 investment for me, but proved to be well worth it.
Although other Fairlight users are perhaps more high profile than I was at the time, notably Peter Gabriel and Stevie Wonder, I am listed among the handful of very early users, and this was acknowledged when Fairlight celebrated an anniversary in 2006. See this excerpt below...
"In 2006 Fairlight.au donated a CMI keyboard to the human rights organization "Witness" who auctioned it and raised $100,000. Why was it so valuable? The keys had been signed by some of the artists who had used it:
Alan Parsons, Annie Lennox, Barry Gibb, Billy Gibbons, Bono, Boris Blank, Brian Eno, Brian Wilson, Chick Corea, Daryl Hall, David Bowie, David Gilmour, David Hirschfelder, Elvis Costello, Geoff Downes, Hans Zimmer, Herbie Hancock, Howard Jones, Iva Davies, Jan Hammer, Jean Michel Jarre, Jim Kerr, JJ Jeczalik, John Paul Jones, Joni Mitchell, Kate Bush, Keith Emerson, Laurie Anderson, Lindsey Buckingham, Mark Knopfler, Mark Mothersbaugh, Midge Ure, Mike Oldfield, Mike Rutherford, Nick Rhodes, Peter Gabriel, Roland Orzabal, Sir George Martin, Steve Winwood, Stevie Wonder, Stuart Copeland, Thomas Dolby, Todd Rundgren, Trevor Horn.
Our fourth album Measure for Measure is one of the first three fully digital recordings ever made, which of course was created for the then brand new technology of compact discs (CD's). It was recorded on the first digital multi-track tape machine, The Mitsubishi 32 track, and then mixed to Mitsubishi digital 2 track. I believe the other two albums were one by Dire Straits, and, believe it or not, one by Cliff Richard!
And so it goes on. The 80s was an incredible time for innovation in music technology, and produced an absolute flood of very fun musical gadgets and toys to play with.
Q: Please tell us a little about where your music career has taken you since the 80s. How have your priorities or goals changed over the years? What are some of your proudest professional accomplishments?
Iva: Icehouse stopped actively performing in 1994, but resumed again in 2010. However from 1994 on I was involved in a series of quite high profile projects. I had written my first contemporary ballet score, "Boxes" for the internationally renowned Sydney Dance Company in 1985 (using mainly Fairlight). I had also, in 1984, (using mainly Fairlight once again) composed my first score for a feature film Razorback (directed by Russell Mulchay, who was probably the world's leading director of music videos at the time). In 1995, after I had stopped actively touring, I wrote another ballet for the Sydney Dance Company, "Berlin". The two ballets, "Boxes" and "Berlin" are the Sydney Dance Company's most successful works to date. When Graeme Murphy, the creator of the company, Artistic Director and choreographer retired in 2007, he chose a return season of "Berlin" to finish with.
Over the years, I have been involved with a number of other high profile projects. They include "The Ghost of Time", a 25-minute expanded orchestral piece based on and including my 1982 song "Great Southern Land", which was commissioned by the City of Sydney to be performed on the forecourt of the Sydney Opera House in the 25 minutes leading up to the countdown of the Millennium. The performance which featured myself, virtuoso violinist Richard Tognetti, the Sydney Symphony Orchestra and Taikos (Japanese Taiko drumming ensemble based in Sydney) was broadcast on international television to an estimated 4 billion people.
"The Ghost of Time" was being watched by Australia film director Peter Weir, who approached me in 2003 to create similar music for the score of his highly successful blockbuster move Master and Commander: The Far Side of the World. The film went on to achieve ten Oscar nominations. I've been involved with other writing projects along the way, which include the score to the largest budget two-part telemovie ever produced here, the British/Australian joint production The Incredible Journey of Mary Bryant.
I'm not sure what to say about "goals" as such. Much of the last 17 years or so have resulted in projects which seem to have presented themselves as unplanned opportunities, which also in turn have turned up some amazing highlights. For the ballet score "Berlin", in which I produced cover versions of seven songs by iconic writers such as David Bowie, Bryan Ferry, and David Byrne, I had to get permission from the actual writers themselves (as opposed to their publishers, record companies or representatives), to use the songs in a work for the stage. ("Grand Rights" are the actual copyright description applying to theatre works). The highlight song nearing the end of the ballet is the Velvet Underground's "All Tomorrow's Parties" written by Lou Reed. Lou Reed proved very elusive and in desperation we sent a tape of my version to his office in New York hoping against hope that he might actually bother listening to it. To my absolute shock, my fax machine went off during the night about a week later. It was from Lou Reed's New York office, and contains this quote from Lou Reed himself: "Regarding "All Tomorrow's Parties": Congratulations! I couldn't have loved it more! I am honored to have such talent interpreting my music". I certainly consider that compliment a career highlight, and that fax is framed, mounted on my wall, and one of my most prized possessions.
Q: I read a quote from a 1982 Penthouse interview where you discussed being a musician: "If you like being adored, impressing women and getting free drugs all the time, then I guess it's attractive. If you don't you're stuck with bad hours and bad pay." Other than obviously the "bad pay" part not holding true, what would you say about being a rock star 30+ years later?
Iva: Well, I'm very glad that I managed to avoid some of the pitfalls of a successful career as a rock star, but I can also say that, apart from being incredibly exciting, a lot of very, very, very hard work went into it. I have had some incredible opportunities, like touring with David Bowie at the absolute peak of his international career, and standing in the studio at Air Studios, London, next to Brian Eno as we sang my backing vocal parts on "Cross the Border" together. It's also fair to say that that 80s provided an incredible time for musicians with the explosion of technology, of MTV, and with such an intense period of creative energy. So all in all I feel very lucky to have been in the right place at the right time.
Q: What else is Iva Davies up to nowadays? Musically and otherwise? What can we expect in the future?
Iva: At the moment, we are back in touring mode, albeit at a rather slower pace than it may have been in the past. This, of course, is a deliberate choice of mine. It is, after all, very hard work. Over the last three and a half years we have played a mix of large festivals (20,000 to 30,000 in the crowd) as well as small clubs and theatres.
I am also about to start writing with the youngest member of the band, Michael Paynter, who is an enormous talent. We have no idea where that will lead, whether the songs might be used by myself, Michael, or some third party, but it will be an interesting experiment.
I am so pleased that Iva was able to take some time to answer some questions so I could share them with you here. Special thanks to Keith Welsh for helping coordinate this opportunity. I want to take this occasion to again thank Iva Davies for his contributions to 80s pop culture especially through Icehouse and, even more, for going back to the 80s with us here for a little while as well.
5 May 2014
Iva Davies from Icehouse performs We Can Get Together with the RocKwiz Orkestra.
27 April 2014
Marcus Smith spoke with Iva Davies about DubHOUSE on community radio Cairns FM 89.1.
After more than 30 years of writing and performing some of Australia's most successful and iconic music, Icehouse's Iva Davies has made a discovery: "I'm Iva and I'm strictly roots." For two gigs in December 2013, ICEHOUSE became the reggae/bluebeat-soaked DubHOUSE. DubHOUSE collects 12 Icehouse classics rendered live in reggae blue-beat glory!
In a recent interview in his studio, Davies explained how this temporary metamorphosis came about. The explanation took us on a journey from Iva's first instrument, the bagpipes, to his classical training on the oboe, from a festival in Germany to a holiday in Fiji. But at the heart of the story it was a simple case of having some fun.
"When we play as ICEHOUSE, we make sure we play the songs as faithfully as we can, the way people have loved them over the years. DubHOUSE is a bit of fun for me and the band plus we're adding extra singers and a brilliant brass section to make this into an end-of-year party for the band members, our fans and our friends," Iva says.
8 April 2014
From The Guardian:
Australian anthems: Icehouse – Great Southern Land
By David Kowalski
Many great Australian songs couldn't sound more different to the circumstances in which they were dreamed up – and none more so than Icehouse's 1982 classic Great Southern Land. While the song evokes the vast emptiness of the nation's countryside, it was written and recorded in frontman Iva Davies's living room in the inner Sydney suburb of Leichhardt, right under the airport flightpath. Davies frequently had to stop the tape as the roar of the engines made the house's foundations rattle.
Orginally named Flowers, the band started life in Sydney in the late '70s. They played the beer-barn circuit during the punk era, developing a style that was part-Roxy Music, part Ziggy-era Bowie. In 1980 they signed to Regular Records, soon changing their name to Icehouse (after their debut album) to avoid confusion with a Scottish band at the time called the Flowers.
In late 1981 after a tour of America and the UK, the original line-up split. Davies was charged with writing a follow-up album. Approaching the new record as though it was a solo project, it was the synthesisers he had bought on tour that would create its evocative sound. The first music he wrote with his new gear ended up becoming the basis for Great Southern Land.
Davies remembers, "at the time there was a Commonwealth Games on and what seemed to me like a lot of jingoism and fanfare ... I wanted to write something that would offset the kind of postcard, souvenir model of Australia ... and get to something that was much more to the core of the place."
He spent hours experimenting to get the sounds right. Synthesisers had been little used in Australian music until that point, and never before to evoke the wide, brown land. Yet the introductory section, before the sparse LinnDrum beat kicks in, perfectly captures the radiant heat coming off the red dirt of the outback as the sun sets in the distance and the fading light glows eerily on the landscape. The slow introduction of each instrument adds to the mystique and the majesty of the setting.
Resembling fragments of what could be the start of a Tim Winton novel, the lyrics paint a picture of a nation still coming to terms with its identity, in contrast with how the rest of the world sees us
Anyone will tell you it's a prisoner island,
Hidden in the summer for a million years
Political awareness had started to creep into Australian music, with Goanna's 1982 hit single Solid Rock touching on Indigenous issues – a theme Davies seems to touch on in the second verse:
So you listen to the land,
It will tell you story
A story of a journey ended long ago
They're gonna betray you,
They're gonna forget you,
Are you gonna let them take you over that way?
Despite the chugging electric guitars and extra synth lines added in the chorus, Great Southern Land always feels spacious, like the vast interior of the nation. Head west from Sydney, over the Great Dividing Range, and as you head towards Broken Hill, the overarching feeling is emptiness – the huge expanse of land between towns and settlements, and in the red centre, a lacuna of beauty and isolation.
Personally, those shimmering melodies remind me of the long drive through the Pilbara region of Western Australia, heading north to Broome; the radiant heat distorting the highway and the horizon ahead of me. With little more than a desert in front of you for hundreds of kilometres, you start wondering about the stories the land could tell you.
The original version charted at No 5 in Australia. It has since appeared in films including Young Einstein, and has been reissued and remixed a number of times. Bill Laswell's Time and Motion remix clocks in at a full 16 minutes, while the Byrralku Dhangudha remix from 1994 features Indigenous musicians playing and singing the chorus in their own language, a great counterpoint to the original.
Great Southern Land is an anthem for Australia on so many levels. It seeks not to preach about the nation's problems, but rather to tell, with the precision of a haiku, a story that encompasses all the disparate branches of our history as it informs the present. It's a song that pokes at the part of the Australian psyche that is quietly proud of who we are, our place in the world and our heritage.
10 March 2014
From 1233 ABC Newcastle:
Iva Davies - Icehouse
By Carol Duncan
The number one song on the Australian pop music charts in 1980 was The Buggles 'Video Killed The Radio Star', accompanied through the year by such gems as Michael Jackson 'Don't Stop Til You Get Enough', The Village People 'You Can't Stop The Music', Split Enz 'I Got You', The Vapours 'Turning Japanese' and Queen 'Crazy Little Thing Called Love'.
In May 1980, Australian radio stations started playing a song by Sydney band, Flowers. 'Can't Help Myself' made it into the Australian Top 10 and was the first song from their debut album, 'Icehouse'.
ABC Newcastle's Carol Duncan caught up with Iva Davies for a conversation about his remarkable career, listen here or read below: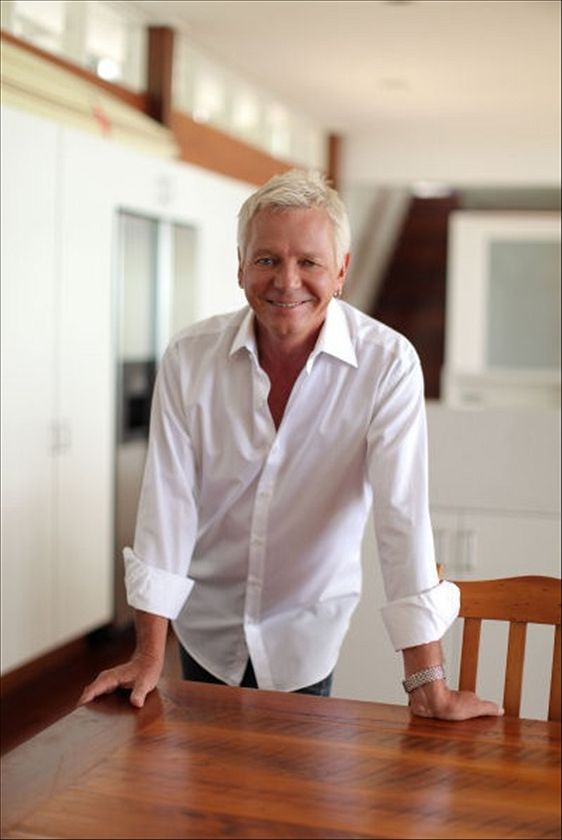 CAROL DUNCAN: What did it feel like was going on around you with that music at the time?
IVA DAVIES: We came from quite a distinct stream of music which generated by the punk movement out of Britain, but then it morphed into a strange hybrid because of technology. There was an explosion of technology, especially synthesizer technology, at that period so we were a kind of punk band with synthesizers which was a bit odd. But clearly these other people were not, including Michael Jackson! There were all sorts of strange things going on, strange fashions; it was a very interesting time."
The first song we put out was called 'Can't Help Myself' and we'd been playing all these classic punk venues for about three years before we put out that first record. I remember being told it had become a disco hit in Melbourne and I was semi-horrified. I was very pleased it was a hit, of course, but a disco hit - we weren't a disco band!
By the time we got to 1980 we'd been playing quite a few of our own songs but still had lacings of the odd cover version of things not even particularly fashionable at the time, things like T-Rex songs, but by then we'd really turned into an original band and signed with a small independent label in Sydney called Regular Records and we'd recorded our first album, and although they constitute really the first 10 songs I ever wrote, they did have a certain flavour about them that I guess was, again, a hybrid of punk with synthesizers.
CAROL DUNCAN: Iva, you mustn't have been very long out of the conservatorium by this stage?
IVA DAVIES: I dropped out of the (Sydney) Conservatorium when I was about 21, so I was about 23 or 24 by this point.
CAROL DUNCAN: So how did you decide to steer your song writing and music releases in that environment at that time?
IVA DAVIES: It's a terrible admission to make considering that 'Can't Help Myself' made it into the Top 10, that I was probably fairly unaware of radio except for 2JJ. That's a terrible admission for somebody who's trying to break into getting airplay on radio!
CAROL DUNCAN: Something like The Vapors 'Turning Japanese' would have been all over 2SM (in Sydney) at the time. 2SM would have been the number one commercial pop music station in the late 1970s.
IVA DAVIES: Indeed, and I missed a great deal of that. I think we were pretty well buried in our own world and our own world had been dominated by what I'd listened to as I grew up, quite a lot of classics, psychedelic and heavy rock bands including Pink Floyd and so on. And then when Johnny Rotten (the Sex Pistols) arrived, the world was turned upside-down quite literally.
He put all of those big bands out of business overnight and London was the place to be. I remember very clearly when Keith (Welsh) and I, our bass player and co-founder of Flowers, we'd been playing almost every night of the week, sometimes nine shows a week. There were clubs all over Sydney, there were clubs all over Melbourne, there were really great bands everywhere and on any given night down the road there'd be Midnight Oil and INXS and any number of bands.
When we arrived in London for our very first international tour, we looked at each other and said, 'Let's get a copy of New Musical Express (NME) and go and see a band 'cause this is where it's all coming from!' And there was nothing on!
I was absolutely gobsmacked that Sydney was a hundred times more active than London on a club scene. It absolutely mystified me. All the pubs shut early, there was nowhere to go!
CAROL DUNCAN: Who did you admire at the time?
IVA DAVIES: I didn't buy albums of anybody, I didn't consume music. I was very curious about music but most of what I listened to was via 2JJ. 2JJ was a very progressive station; I think it's been forgotten to some degree. 2JJ were playing things that had been bought on import - they hadn't even been released in Australia yet - and so it was fascinating.
We were hearing things we thought before anybody else in the world had heard them, things like Elvis Costello, XTC, mainly British bands but the odd thing coming out of America. There was a real movement of punk and new wave.
CAROL DUNCAN: So you and Keith have taken off to London, you're going to see all the bands but there's no-one home?
IVA DAVIES: There's no-one home! I remember thinking at the time, 'Well where did The Cure come from and where did The Clash and The Damned and The Jam come from? Where are they all'?
I had imagined that London was heaving with little clubs with all those names playing in them every night but it was really something created through the tyranny of distance, I guess. We had amplified that whole thing that had started with Carnaby Street, The Beatles, and Rolling Stones; and in my mind, and I'm sure in the minds of many other Australians, this was the mecca that we were going to visit. But it turned out it was really as much a product of BBC1 and radio and record companies than it was of an active pub music scene which was exactly what we had in Australia.
CAROL DUNCAN: So, what did you do, turn around and come home?
IVA DAVIES: We went off touring. We went off touring with Simple Minds who were just starting to break through in Europe. They'd a quite successful album and we did a reciprocal deal with them where we said, 'OK, if we are your support band in Europe, that will help us, and you come to Australia and be our support band there because nobody knows you. In fact, to this day, and I'm sure Jim Kerr from Simple Minds would take credit in saying that tour we did with them really broke Simple Minds in Australia - it was off the back of that tour that they started achieving success here. Of course, many many albums and many many successes later I still catch up with Jim Kerr quite frequently.
CAROL DUNCAN: I remember seeing the two bands at the Manly Vale Hotel.
IVA DAVIES: Very possible! That was one of many hotels in that northern beaches area and I ended up living on the northern beaches by accident. It was quite tribal. There was a very big pub at Narrabeen called the Royal Antler and it was our first proper gig, I guess, and almost residency. At one point we and Midnight Oil were alternating weekends. We never met them but there was this kind of unspoken rivalry for the same audience of mad, drunken surfies.
CAROL DUNCAN: It was one of Sydney's great beer barns.
IVA DAVIES: It was and they were mad, of course, mad drunken surfies and probably a few other substances, as well. But they were great nights. It was a big place; I think it held something like 1500 people. And you're right, we probably did attract slightly different audiences, and certainly we also had the other side of us which was playing the inner city hotels which, of course, were very driven by the punk movement, so we'd look out on a place like the Civic Hotel and there'd been a sea of black and safety pins.
CAROL DUNCAN: Why did the name change come about? Was it as simple as swapping the band name and album title?
IVA DAVIES: It was, but we actually had no choice. What we hadn't realised was that while we were happily going along as Flowers in Australia and New Zealand, as soon as we signed to an international record company and they said, 'We're going to release this around the rest of the world, we need to do a little check on the name. It hadn't even occurred to me that a band name is like a company trading name and, unfortunately, there were at least three other acts around the world trading on the name 'Flowers'. One of them being the very, very famous session bass player, Herbie Flowers, who you probably know best for being the creator of that wonderful bass line that introduces Lou Reed's 'Walk On The Wild Side'.
So there were objections and we simply had no choice, we had to come up with another name. This has happened to a number of Australian bands. It happened to Sherbet who became Highway, and The Angels who became Angel City. Our logic was fairly simple - people here in Australia and New Zealand only know us by two things, that is the name of the band 'Flowers' or the name of the album 'Icehouse'. So, we became Icehouse.
A band name becomes its identity in a far bigger way that just a set of letters. I've had this discussion with my 17-year old son who has got a collection of friends in a band and they haven't been able to think of anything. I keep asking what the band is called and they're called something different every day. I said 'you better get it right because it will end up owning you'.
CAROL DUNCAN: Your son has actually played with you?
IVA DAVIES: Yes, oh you know about this! I had a fairly mad idea last year, although the idea had been around since 1983. I remember we were touring in Europe and we had a number one song in Europe so there was a lot of pressure on me. I was doing millions of interviews and we were playing very big festivals of 30,000 people.
We were playing on one and I was standing on the side of the stage next to my band and Peter Tosh's band was playing - Peter Tosh was the co-founder of Bob Marley's Wailers - and it was a big band, 9 or 10 people on stage, backing singers and whatnot, and I said to my bass player, "See the guy at the back going chukka, chukka, chukka on the guitar, the laziest job in the world? I want his job. I had a conversation last year with somebody about this moment and they said, 'Why don't you do it?'
Our manager thought I was mad, a number of promoters thought I was mad, too, but what we did was completely re-invent Icehouse as an eight-piece reggae band. We added some extra guys from Melbourne to give us a brass section and we re-arranged every one of the hits that we'd been playing in the classic repertoire as reggae songs.
We put two shows on - one in Melbourne, one in Sydney - as a kind of Christmas party because my feeling was that the reason we were doing it is because reggae makes you want to dance and smile and laugh, and we had the best possible time, it was just fantastic. We've just released the recording of the Sydney show and re-named the band DubHOUSE - the album is DubHOUSE Live.
I wanted to get my children to come. My daughter is OK because she's 20 but my son was under age, under the drinking age, and the only way I could get him in was to put him in the band. So I said to him, 'Look Evan ...' he's17 and a very good guitarist, 'I'm sorry, you're not going to get a rehearsal, you're not going to get a sound check. Here's a recording of a rehearsal of Street Cafe done in this style, you've got the guitar solo, go home and learn it and I'll see you on stage."
And so the poor guy was thrown on stage with absolutely no preparation whatsoever, but fortunately he had done his homework and had a great night.
CAROL DUNCAN: How do the kids see your career, Iva?
IVA DAVIES: Well the strange truth is that they didn't. I finished the last tour that we did back in the day, as it were, when my daughter was six weeks old. Effectively, we didn't play again and my children grew up.
In 2009, our long-time tour manager, Larry, who works for a very big audio production company - he'd been working for with us since 1984 - came up with the idea for Sound Relief (concerts held in Sydney & Melbourne for 2009 bushfire relief) and actually volunteered us, so we were the first band on the bill for Sound Relief.
By that time in 2009, my daughter would have been 14 or 13, and my son 12 or 13, and that was the first concert they ever saw me play. So they'd grown up all those years not knowing anything about it, or relatively little.
CAROL DUNCAN: Did they think Icehouse was cool or were you 'just Dad' and therefore couldn't possibly be cool?
IVA DAVIES: Strangely enough, I seem to have breached the cool barrier into the cool area. A very strange thing happened, before that Sound Relief show and before my daughter really got to appreciate my association with it. She came home from school one afternoon, waltzed in the door and announced, 'I LOVE THE EIGHTIES! I love EVERYTHING about the eighties!'
Strangely enough, the eighties are going through a whole new generation of cool at the moment. Except for the hair, and a lot of the clothes.
CAROL DUNCAN: When you look at that part of your career, the pop/rock part of your career, what do you see, Iva?
IVA DAVIES: I'm proud that we worked very hard, I believe, to maintain a kind of class and a quality. That went through everything, even the recordings themselves. I went through the graduation from vinyl to CD, which was a massive turnaround, and it happened incredibly quickly.
I remember having a talk to a record company about it and they said, 'Last year we manufactured 80% out of vinyl and 20% out of CD, this year we're manufacturing 80% out of CD and 20% out of vinyl, and the following year we're not making any vinyl at all. That's how fast it turned around. But 'Measure for Measure', our fourth album is one of the first three fully digital recordings ever made in the world, which was a real milestone, so it's the first completely noiseless recording that was made for the new format of CD. It's moments like that that I reflect on and think, well, that's because we really put a lot of care and attention into these things.
CAROL DUNCAN: Iva, you're also seen as one of the pioneers in Australia of bringing in synthesizers, computers, the Fairlight and so on. You mentioned an interesting word there, 'noiseless', and that's perhaps where the feud happens between the vinyl purists and people who are very happy to purchase their music in a digital form whether on CD or via digital download. How do you see the vinyl vs. CD war when it comes to audio quality?
IVA DAVIES: I noted with some amusement touched with horror a program that Linda Mottram did on 702 in Sydney where there was this discussion about vinyl, and she spoke with a so-called expert who was out of a university, and with due respect to that professor I desperately wanted to call in and say, "Can I just tell you about what actually happens when you're making pieces of vinyl and why they sound the way they do, and how it is absolutely possible to make CDs sound exactly like vinyl IF that were the endgame that you wanted to have in mind.
I won't go into it now but the fact of the matter is it's all about a process called mastering. The way that tapes, mixes, were mastered for vinyl had to be very particular because of the intolerance of vinyl - vinyl can't carry very much big bass. I found that out with the Flowers album when I insisted to the co-producer that we put lots of bottom end into it and then realised a bit later on when the mastering engineer said to me, "I can't cut this to vinyl, it's got too much bass in it." They're the sorts of mistakes that you make when you're young.
I'm a firm believer in anything that doesn't have moving parts and that is digital. I'm afraid I've moved on from anything old-school quite happily.
CAROL DUNCAN: Did you call in?
IVA DAVIES: No, I didn't, I just thought it's probably too difficult a conversation to have in detail over the radio but it does infuriate me because I'm sure if you got any mastering engineer on to the radio they'd say to you it's mainly because people don't understand how these things are made.
CAROL DUNCAN: What gave you the confidence to leap into these new technologies?
IVA DAVIES: Perhaps it was more out of ignorance than anything, I certainly didn't see any risk involved, but the main driver for me was that these were new toys. Every time something new was invented, my eyes would light up and I'd think, 'Imagine the possibilities!'
I remember expressly that conversation I had with our management where, out of sheer co-incidence they'd moved offices from where they were in Bondi Junction to the top storey of a two-storey building in Rushcutters Bay and the ground storey was where they made Fairlights, believe it or not. Management were oblivious to this, they had no idea what was going on down there. But I did and I came to the managers one day and said, 'I desperately want to get one of these machines, they are amazing.'
Of course, I was proven correct because they revolutionised music forever. I think apart from the technology of recording, the sampler - which is what a Fairlight was - was the single most influential piece of technology ever created. I said this to my management, that I was desperate, that I'd really like one, but the catch was they were $32,000. That was in 1981 or 1982 so you can imagine how much money that was then - it was half a small house.
But I got one, and interestingly enough my management were quite philosophical about it. They said, 'Well, it's a lot of money, but according to our calculations you'll pay for this with the first two projects you use it on.' And they were right. The first project I used it on was my very first film score for Russell Mulcahy's 'Razorback', which is about 95% Fairlight.
The great irony of that was that I kept producing bits of music, because Russell Mulcahy was out in the desert filming scenes and he kept dragging up Peter Gabriel's fourth album, the one with Shock The Monkey on it, and they were out in the desert with this blasting away on a ghetto blaster and I got it into my head that this was what Russell likes. So I kept producing Gabriel-esque soundscapes and so on, and the producers of the movie kept coming back to me and saying, 'No, no no - that's not what we want, we don't want this.' In the end I was getting various clues from them but didn't really know, but I had another go along the lines of Stravinsky's 'Rite of Spring' - a fairly mad piece of classical music. I constructed all this with the Fairlight, it was a quasi-orchestral thing. I took it back to them and they said, 'Yes! That's exactly it!' and I said, 'Well, if you wanted that sort of thing why didn't you go and get a classical composer.'
In its day, 'Rite of Spring' was a controversial piece of music, and Iva Davies shares a birthday with Stravinsky.
Considering that it was 1913 when that piece first hit the stage for Diaghilev's ballet company. It wasn't just the music; it was actually the subject matter of the ballet that I think was fairly upsetting to a lot of people. It's all about primal sexualism, basically, so you can imagine that to an audience of 1913 that sort of idea was fairly horrifying.
CAROL DUNCAN: In 1984, you've got Razorback, also 'Sidewalk' - the third album from Icehouse, at this point did you consider that you didn't actually have to be a pop star?
IVA DAVIES: No, I had a very strange life prior to that because I had a completely Jekyll and Hyde existence. I took up the guitar when I was 13, and taught myself, and it was probably also the year that I started taking oboe lessons. I had these two parallel lives and completely separate lives. I had a set of classical people - when I was in high school I played in a wind quintet and we used to rehearse every Saturday morning. We all had our first cars at that point. They were my friends and we went off and won the City of Sydney Eisteddfod and so on. They never, ever met the guys that I was in the acoustic band with. Ever! Because I just had these two lives. So my course was fairly accidental all the way through, it was probably always going to be accidental.
To this day, I keep remembering things that I did. I remembered that I was in the orchestra that was primarily made up of members of the Sydney Symphony and the senior Conservatorium orchestra, of which I was a member, for the staging of the two first Australian ballets in the Opera House. I would have been about 19 and, of course, that's a fairly big moment for the Opera House to have a night featuring Australian opera in that building, and I'd completely forgotten about it. There are things from both lives that I've forgotten about.
CAROL DUNCAN: 1985, your double life really starts to change as you start working with the Sydney Dance Company.
IVA DAVIES: I have to give credit to our managers to some degree who recognised - Ray Hearn was managing us from the beginning. I think he considered himself to be a very erudite individual, he was very widely read, he'd seen every movie possible, and he had a huge record collection. He wasn't a musician but I think he spotted in me the potential that if I kept on that very two-dimension wheel of 'write an album, record an album, tour an album, write an album, record an album, tour an album ...', that I would burn out, that I needed something else to do. So it was he who went and pursued the soundtrack idea with Russell Mulcahy, and it was he who introduced me to the Sydney Dance Company who were a very dangerous company at that point. People forget that they did ballets entirely naked and this was quite revolutionary stuff in its day. They had a very young, hip audience. So it was a very smart move. But it was also a move that was good for the dance company. I had also forgotten until reminded about a month ago that in the Opera House's entire history this has never been repeated, but they did a very dangerous thing. They put two shows on a Friday and a Saturday night, one at a conventional hour and then a whole other audience would turn up at 10.30 at night and we'd do it all again. The staff at the Opera House thought this was going to be an absolute disaster, 'Nobody's going to go to the Opera House at 10.30pm to see a show', but they did and they were all my audience and they were coming to see what all the fuss was about. It was the most successful season the dance company has ever had.
CAROL DUNCAN: Were you worried about your pop/rock audience coming over to see what you were doing and being disappointed?
IVA DAVIES: I've always utterly failed to understand what the problem is between the various tribes of music. I started of as a bagpipe player when I was six, and although I went through that very, very particular stream of classical musicians, and they are, and they are a very exclusive lot - a lot of them, and they are a very intolerant lot - a lot of them, I think things have improved. But at that time they very much looked down their nose at 'popular music' and rock and roll, but by the same token it was equally prejudiced the other way around. I've never understood why. I don't get that you have to be one or the other but not all of them. In my head there was absolutely no problem with my audience turning up to the ballet.
CAROL DUNCAN: What gave you the confidence to follow both streams?
IVA DAVIES: Only because I can kind of speak both languages. I had a discussion with somebody the other night about music and it is another language. It's certainly a language when you read and write it and I learned how to do that. But my dialogue with rock and roll musicians has to be completely different because most of the people I played with all these years don't read and write music. But rock and roll musicians communicate in a different kind of way. So because I'm comfortable in both of those languages, I can happily flick between the two of them, at whim almost.
CAROL DUNCAN: Which is why I don't' let my kids drop out of their violin lessons - I want them to have that other language.
IVA DAVIES: From my point of view, by miles the single biggest advantage I've had in my work and succeeding in the broad framework of popular music is the fact that I was highly trained. That is the most sure, certain way to cut every corner you can - to actually know what you're doing.
CAROL DUNCAN: December 31 1999 and Icehouse is performing at the Millennium New Years Eve concert outside the Sydney Opera House and there is a moment on your face where it's just occurred to you how very special that moment is.
IVA DAVIES: The penny really didn't drop, I mean, there was such a lot of pressure involved in that. The transmission, the TV director, Greg Beness, had synchronised a whole lot of footage to be running in parallel with shooting the performance. We had backups of backups because, of course, everybody thought that every computer in the world was going to blow up at midnight being the Y2K bug and so on. It was going out to about four billion people. It's not as if you can get to the end of it and go, 'Oh, we mucked that up, can we have another go?', 'Oh, they've already counted down; we're in a new millennium'. So I was incredibly aware of all of that and actually I've watched back some of the footage and it takes me a fair old while to settle down, it's (The Ghost Of Time) a 25-minute piece and it took me a number of minutes before I was, 'OK, we're up and running, everything seems to be working, everybody knows where they are, I can hear everything ....'
I got to the end of it and stepped off the stage, Frank Sartor the Lord Mayor of Sydney gave me a glass of champagne, Richard Wilkins counted down from 10 and the fireworks went off directly over my head and I went, 'Wow!'
CAROL DUNCAN: From this point, your other career really takes off and you head off to work on Master and Commander.
IVA DAVIES: Yes, I've said to other young bands over the years, 'Just be aware - you never know who will be listening,' and so it was with thus that one person who was listening to The Ghost of Time on the millennium eve as it was going out, one of those four billion people, was one Peter Weir - an iconic Australian film director.
This is how bizarre the next few years ended up being for me in terms of things just popping out of seemingly nowhere. I was sitting in my studio one day up on the northern beaches and the phone rang. A voice said, "Iva, this is Peter Weir. I'm filming Master and Commander on location in Baja, Mexico. I've fallen in love with The Ghost of Time. I want you to reassemble your team and give me a score like that."
The whole experience was incredible, to go to Hollywood. I remember I had a colleague of mine, my music editor, had worked quite a bit in Hollywood on 'Moulin Rouge' and other things. He took me to the Fox lot and was very well recognised, but the thing that became immediately apparent was how incredibly well-respected Peter Weir is in Hollywood. Even though you don't necessarily associate him with massive blockbuster success time and time again, he's respected by directors and quality people in Hollywood and that's the difference.
CAROL DUNCAN: Is it difficult to do this sort of work, to create something to someone else's demands?
IVA DAVIES: I was very fortunate because Peter Weir has immense respect for music. He said to me not once, but twice, 'Music is the fountainhead of the arts,' that's how important it is to him. But having said that, he uses it very sparingly and in a very subtle way. So I had the great luxury to have three months to work on what equated to, in the end, not much more than 35 minutes worth of music. If you go and see a movie like 'Lord of the Rings', the composers had to write music from end to end of the film, so we're talking two and a half hours of music. Three months to produce that amount of music meant that it could be done with care but at a fairly unstressed pace, as it were. And that was fantastic. I have no doubt that Peter Weir quite deliberately planned the whole thing that way, so that it would be NOT a stressful operation. He's a consummate film-maker and he knows exactly what he's doing, so he schedules and plans things very well.
Having said that, I always knew that the brief of a score writer is to write what the director wants to hear, not what the score writer wants to hear, so that was very apparent and so be it. Very often these films are the vision of a director and music is just one component of that. It should feed into their vision.
CAROL DUNCAN: What are the professional moments that you hold dearest to your heart?
IVA DAVIES: In terms of recording, I had a quite surreal moment. I was very influenced by one Brian Eno who was an absolute pioneer of synthesizers and electronic music, and in fact probably invented the term 'ambient music'. Of course, he was a founding member of Roxy Music but went on later to become incredibly successful in his own right and especially as a producer, he produced almost all of the U2 albums - massive albums. But I'd been following him since he was an early member of Roxy Music and especially been guided by his approach to synthesizers, which was very esoteric and completely at odds with a lot of the nasty noises that were being produced in the 1980s, for example. And I thank him for that because it probably stopped me from making a lot of bad sonic mistakes.
The producer I was using at the time was a friend of his and I found myself having a conversation with the producer about the song we were working on at the time - a song called Cross the Border - I had in mind Brian Eno's backing vocal style. I knew that the producer, Rhett Davies, had worked with Brian Eno. I turned up to Air Studios, another very famous studio in London, to do the vocal session and in came Brian Eno. So there was a moment where I was standing in the studio, standing next to Brian Eno who was singing my lyrics and my backing vocal line. That was a real moment for me because he was a real hero of mine.
CAROL DUNCAN: At what point did you realise that you had been successful enough to truly pursue anything that you wanted to do?
IVA DAVIES: I spent most of my career not quite believing that things would work. In fact I remember very clearly - we'd been working for years and years, working around these pubs, the first album came out, and I remember the first royalty cheque turned up. The accountant for the management company asked me into the office and said, 'Well, here's the cheque for the Flowers album for you,' and I looked at it and I'd been broke for years. My parents had to keep paying the odd rent payment for me and so on. We weren't earning any money at all, the album had only just come out, and I saw this cheque and it was for $15,000.
I looked at Gino, who I had lunch with today - same accountant, and I said, 'Gino. This is amazing. This is incredible. I know I'm just going to fritter this away. I know I'll never get any more money out of this business. What's the deposit on the cheapest, cheapest, cheapest house in Sydney? Well, I bought the cheapest house in Sydney with that deposit but of course it wasn't the last cent that I made out of the music business.
But for many years, for a long time, I really didn't consider that it was going to last, that I was going to make any money out of it. It's that classic thing where, luckily my parents didn't call me on the phone and say, 'When are you going to get a proper job?' they were very supportive. I think I was the one secretly calling myself and saying, 'When are you going to get a proper job?'
CAROL DUNCAN: What are you still learning?
IVA DAVIES: I'm still learning technology because unfortunately it won't sit still! The industry standard for recording is a system called Pro-Tools, you very possibly use it in the studio there and it's certainly in every recording studio in the world. I've been working with Pro-Tools for a very long time but, of course, like any other software there's a new release of it every five minutes. So I'm actually getting to the stage when I really am going to have to run to catch up! So unfortunately at my age I'm still having to learn technology because it's the basic tool of my trade and that's never going to stop.
CAROL DUNCAN: Are you still as excited by it as you were in the mid-1970s when you and Keith Welsh started 'Flowers' and when you went and harassed your management to allow you to buy that first Fairlight for $32,000?
IVA DAVIES: I think I take it a bit more for granted these days because things have exploded in the way that they have. You can imagine the climate in which a piece of technology like the Fairlight came out, it was just mind-numbing. It was unlike anything anybody could ever imagine, whereas I suppose every time there's a new release of Pro-Tools, it's got a couple of lovely new features but it is a development of something which has been around for much more than a decade now.
However, having said that, there seems to be a whole new generation of software writers who are incredibly interested in music and incredibly interested in playing with sound, and these are the people who are coming up with all the new noise generating bits - soft synthesizers and all that sort of stuff. That's kind of where the interesting new area is.
CAROL DUNCAN: And Keith Welsh has been on this whole journey with you?
IVA DAVIES: Indeed. In the music industry the whole time. He and I have been working closely over the past three years and we've started playing again and we re-released the entire catalogue. We put out a compilation called 'White Heat' which is about to go platinum.
CAROL DUNCAN: What would you want the young Iva Davies to know?IVA DAVIES: That's a good question! I think I probably did seize most opportunities that came my way so I wouldn't necessarily say, 'just go as fast as you can with every opportunity that you can', I probably would have said, 'Put more attention to the money and where the money is going and who's getting it!' As a forensic accountant, I'm a kind of 'overview guy' as opposed to a 'detail guy'.
28 February 2014
Listen to a great interview with Iva and Evan Davies on the 702 ABC Sydney show Thank God It's Friday with Richard Glover, which includes a fantastic acoustic DubHOUSE performance of "Street Café"! Their segment begins about 14 and a half minutes into the audio file.
23 January 2014
Here's a very exciting message from the ICEHOUSE team!!
Today we're thrilled to announce the official release of the DubHOUSE Live album on iTunes Australia/NZ and on CD through the ICEHOUSE website! To get you all into the DubHOUSE spirit we are making the version of Love In Motion available for you to listen to and download for free.
23 January 2014
From the Maitland Mercury:
How Icehouse's Iva Davies wrote an Australian anthem
By Nick Milligan
It was the combination of a plane trip over the Australian desert and a cliched ­advertising campaign that led singer Iva Davies to write one of our country's most ­iconic songs.
Released 23 years ago as the opening track on Icehouse's second record, Primitive Man, the song Great Southern Land endures as a sonic encapsulation of Australia's ancient spirit.
"I can remember fairly clearly the process of writing [Great Southern Land], which is unusual for me," Davies says.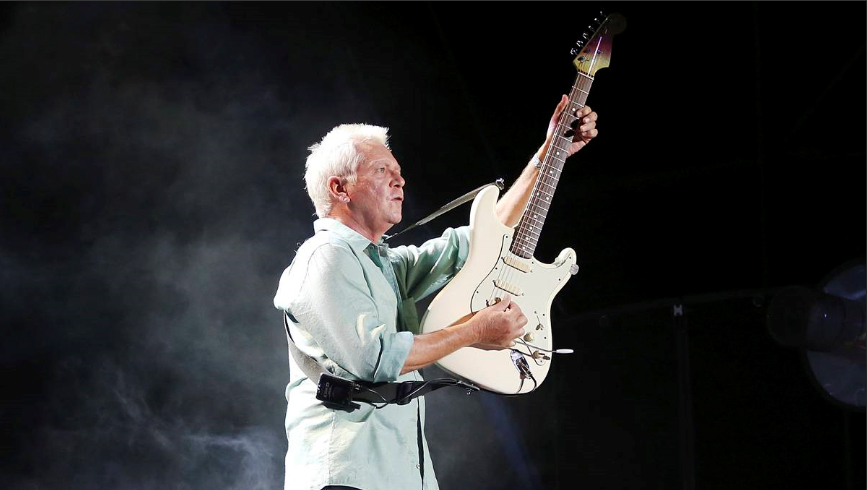 "With the vast majority of my catalogue I have no particular memories attached to the process.
"[Icehouse was] coming back to Australia from our first international tour and during that time two things happened.
"One was that I experienced my first plane flight over Australia and there was a light bulb moment where I suddenly recognised how enormous the place was – and how ancient too.
"The landscape that I was looking at out of the plane window was quite extraordinary.
"It was screaming at me that it had been there for so long in order to evolve to its physical state."
When Davies landed in Australia he was confronted with building patriotism as Brisbane's 1982 Commonwealth Games approached.
But he felt the event's advertising ­campaign was missing the point.
"I got very homesick on that [overseas] tour and when I came back to Australia there was a strange mood going on here," Davies recalls.
"We were heading towards a Commonwealth Games and there was a lot of advertising on television that was in the form of the postcard version of Australia.
"There was a lot of cliches and that annoyed me.
"I guess I was kicked in the guts by it, ­having been off on my first international experience, to have Australia summarised in all those cliched terms – the koala bears and the beaches and surfing.
"I felt a need to write a song that captured the soul of a place that had been around for millennia, before human inhabitation."
When it was time to write a follow-up record to their debut album Icehouse – which was released when the group was called Flowers – Davies decided to write a song about Australia that avoided cliche.
"I remember thinking to myself: 'Are you really going to do something as dangerous as is this? Because if you get it wrong it will be a huge embarrassment,'" the singer remembers.
"So I took it incredibly serious.
"But, having said that, it was just the first of ten songs that I was obliged to write for the follow-up album [1982's Primitive Man]."
For those familiar with the stark, haunting beauty of Great Southern Land, it will come as no surprise that the song received an ­overwhelming response from Icehouse's label Chrysalis.
"I remember delivering the demos to the managers and the record company – and the reaction to that song was absolutely gobsmacking," Davies says.
"To me, it was just another song in a collection I was due to write, but the way they reacted was: 'this is something incredibly special.'
"I never really understood it and I still don't – it's extraordinary."
Great Southern Land is just one of many enduring Icehouse hits – along with Electric Blue and Touch The Fire – that have ensured a new generation of fans.
Following the release of Icehouse's 1993 studio album Big Wheel, Davies discontinued the group and worked on an array of musical projects under his own name.
Director Peter Weir invited Davies to compose the score for his 2003 high seas epic Master and Commander, which starred Russell Crowe.
But the release of a two-disc greatest hits ­compilation in 2011 called White Heat, which achieved Gold sales in one week, and the 30th anniversary of their debut record, saw the singer reform Icehouse and return to the live circuit.
Davies admits that he didn't have high expectations of the public's response.
"I guess it would be fair to say that right from the very beginning [of our career] I've been a cynic, to some degree," he admits.
"I remember receiving the first royalty cheque from the Flowers album – which was a huge ­success but only after three years of very solid work and back-breaking – and saying to our management's accountant 'can you invest this for me? Because I know I'll never see any more money out of this business.'
"That was way back in 1980.
"So I didn't really have any expectations at all [for our return] and I couldn't convince myself that there would be any more interest in the band."
Most surprising for Davies was the appearance of a new generation of fans.
Icehouse played to a large – and young – crowd at 2011's Homebake festival.
"I was anxious about that show," Davies remembers.
"And I was warned prior to Homebake that it was a festival predominantly for 20-year-olds.
"I thought, 'Oh god, they're going to have no idea who these middle-aged guys are.
"Our bass player, Steve Bull, nudged me in the middle of the show and said 'check out how many of the 18-year-olds are singing all the lyrics'.
"It was extraordinary because the people in the ­audience were the age of my children."
Icehouse's triumphant return included an Australian support tour with pop duo Hall and Oates in February of 2012.
One half of the duo, John Oates, co-wrote the Icehouse hit Electric Blue, and the songwriter joined the group on stage to perform the song during their tour dates.
"[Oates] had joined us once before and that was when [Icehouse] were on tour in America – about 1988 or '89 – and we were playing at [New York's] Madison Square Garden.
"He joined us [on stage] for that song and in fact I have a photograph of that particular moment up in my kitchen.
"It was one of the great 'light bulb' moments for me because not only was John Oates on stage with me, but we were playing Madison Square Garden."
An obvious question, now that Icehouse are back as a live force, is whether fans can expect to hear new material from the group.
Around 2001 Davies was working on material for a new Icehouse album called Bi-Polar Poems, but the singer says he has creatively moved on from that collection of work.
In various stages of completion, the songs from Bi-Polar Poems may be made available for fans in the future, but will not be a commercial release.
But the good news is that new material might be on the way.
"I'm in the process of having a whole new ­system installed in my studio – and I haven't upgraded anything since about 2006," Davies explains.
"So this is quite a big deal for me to have a new Pro Tools system and some new toys to play with.
"The signature of how I've worked in the past is to get some new toys and to see what happens."
In the meantime, Icehouse fans can indulge in the band's "DubHOUSE" project which is a reimagining of their classic songs in a reggae style.
A conversation in which Davies recalled to a friend how he had watched the legendary Peter Tosh from side of stage at a European festival in the 1980s, led to the idea of reinventing Icehouse into an eight-piece dub reggae group.
As DubHOUSE, the band performed a special show in Sydney and Melbourne, which were recorded for a new live album.
"We were able to reinvent a couple of songs that we haven't played for a while – most notably Street Cafe and No Promises," Davies explains.
"I'd say there's a strong possibility that those [dub versions] might appear in our classic set.
"It was great fun and really reinvigorated the band – the process [of converting the tracks] was surprisingly successful."
18 January 2014
From Perth Now:
The Models and Icehouse wind back the years for Gen-Xers
By John O'Brien
There's retro, then there's retro.
Icehouse and Models might be "Eighties bands", but they both have two distinct eras, beginning with the new-wave experimentation of the late '70s/early '80s and culminating in commercial success of the mid to late '80s.
And last night's double bill at Southport RSL gave the mainly Gen X crowd a decent helping of both facets of both bands.
Looking Lennon-esque in beret, horn rims and shoulder-length hair, Models frontman Sean Kelly referred to the band's earliest work as their "Sixties" material. Having mourned late friend and co-frontman James Freud, who suicided in 2010, he's forging ahead with an earlier incarnation of Models, where he did all the singing.
However he paid tribute to Freud with the band's two megahits, Out of Mind Out of Sight and the "calypso-tinged blachmange" of Barbados (minus sax solo due to the absence of James Valentine).
"I wish I'd targeted Apple," he lamented before launching into Happy Birthday IBM (and slipping "Apple Mac" into the lyrics).
Vintage numbers such as Two Cabs to the Toucan, Atlantic Romantic and I Hear Motion were balanced by songs from the new EP GTK.
Meanwhile, after kicking off with early single Fatman, Icehouse frontman Iva Davies declared: "We're gonna stay in 1977 for a while!"
Big hits such as Crazy, Electric Blue and the anthemic Great Southern Land were book ended by new-wave classics Hey Little Girl, Icehouse, We Can Get Together and Can't Help Myself.
Don't Believe Anymore gave saxophonist Glenn Reither a chance to shine, while a giant video backdrop was used to great effect, especially during "flaming" numbers like Touch the Fire (with the youngest member of the band, Michael Paynter, on guest vocals).
And Davies related the story behind the band's "Dubhouse" reggae project, before treating the audience to Dubhouse versions of No Promises and the late Lou Reed's Walk on the Wild Side.
15 January 2014
From The Music:
Must Be Some Kind Of Mistake
Icehouse have one of the highest selling Australian albums of all time, so why did Iva Davies worry no one would care about their return? He speaks to Dan Condon.
Icehouse reactivated back in 2011, with a greater sense of permanence than we'd seen in decades: albums were reissued, a greatest hits compilation released and the band booked big shows around the country. It went well, and the band has continued with relative regularity ever since, but founder and creative core Iva Davies wasn't certain this would be the case. "I was unsure whether there'd be any market for it," Davies says. "It's been a really pleasant surprise that there's such a demand for it, and I think one of the most pleasant surprises is that the music has travelled down a generation, or perhaps even two!"
Beginning life as Flowers in 1977, the band marked former classical musician Davies' first flirtation with rock music. "[It was] the first electric band I ever played in and the first time I'd ever been into a pub, let alone played in one." They would bash through covers of songs that were moving them at the time, focusing on the punk genre in its various guises. "Anything from Sex Pistols to T-Rex and Brian Eno," he recalls. "It was a strange collection of material within the framework of what was then the tail-end of the punk movement and the beginning of the synthesiser period of new wave.
"The original sound of the band was formed by those covers and those styles; we were a punk band with synthesisers. It was not a usual kind of combination – we didn't fit into the camp of the new romantics and didn't fit into the more hardcore punk movement with the Sex Pistols and The Damned – it was this odd hybrid."
Then came an influx of ever-changing music technology. Davies has always eagerly embraced new ways of making music with machines and relished in the fact that he, frankly, didn't know how most of them worked. "Generally speaking a lot of the songs I wrote were the byproduct of me learning how to use a new machine," he says. "When I [returned] to Australia to start writing the second album I brought back from America a brand new piece of technology called a LinnDrum, which was a drum machine that used digital recordings of real drums.
"The first thing I did when I was learning how to program it turned into Great Southern Land and the funny secret about that is that the tempo of Great Southern Land is 120BPM, which is the default tempo setting of the LinnDrum, because I hadn't actually learned how to change the speed of it at that point.
"[But] a huge number of important bits of those songs were a result of mistakes," Davies continues. "The Fairlight, which was the first sampler ever invented – I was one of the lucky few who could afford the first version of it at the princely sum of $32,000, a massive amount of money in 1982 – was an absolute killer at producing happy accidents because of the way you had to load the sounds into it.
"A huge number of my songs were the result of me coming back the next day and accidentally loading the wrong set of sounds in and having these amazing things happen – drum parts that ended up being mandolins and things… [1986 single] Baby You're So Strange has some extraordinarily mad edits in it as a result of me getting messed up and putting things in the wrong order."
Does he still get excited by new musical toys? "It's interesting you should ask that – I'm having an entirely new Pro Tools system installed in the studio, which will be my new set of toys. I've been using that stuff for years now but I haven't been deeply submerged in the very latest, so this is me kinda giving myself a kick into the future."
Davies is reluctant to say this means he's planning on writing new material (fans have been waiting for the proposed Bi-polar Poems for 12 years, after all), but it's the best sign we've seen in a while. "I tend not to plan things; my plans are as loose as getting a new Pro Tools system.That doesn't sound like a plan, but it's quite a deliberate plan in a funny way. Believe me, there have been massive projects that have come out of much smaller investments and smaller technologies."
11 January 2014
From Rock Club 40:
Interview: IVA DAVIES (ICEHOUSE)
By Sharyn Hamey
Icehouse has long been one of this country's favourite bands, with a long list of hits to their name and a well deserved reputation for putting on a more than impressive live show. The last few years have seen a return to those amazing live performances, much to the applause of their legion of fans (of which yours truly is one, I must admit) who have noticed something of a gaping hole in the local live music scene until recently. But Icehouse has well and truly returned, with a series of gigs in Melbourne, Brisbane and Sydney and hopefully many more to come. I had the great privilege of speaking to frontman Iva Davies recently about the band, the music and his rather diverse musical background and I discovered that Iva is, indeed, a man of many colours...
Last month the band performed a couple of reggae shows under the pseudonym Dubhouse. "That was a real hoot," laughs Iva. "It was a mad idea but it was incredibly well received; unbelievably well received. The interesting thing was, in a nutshell, basically I had the mad idea to sort of turn the whole set into reggae which we managed to do with frightening ease really. Quite extraordinary how those songs translate into a completely different genre. We pumped up the band with three extra members so we had a guest vocalist and a brass section and added percussion. But that was a one-off really. We did one show at the Esplanade in Melbourne and one at a tiny little club in Sydney called The Oxford Art Factory. The interesting thing is that we've actually adopted a couple of those into the classic set, I guess we call it, just for a bit of fun. Nothing too intense and in fact the versions of the particular songs we're doing are not actually reggae per se but just kind of stripped down versions of a couple of our classic songs."
Iva says that they have also added quite a few songs that the band hasn't performed for a very long time. "In fact, at least one song we haven't played since 1990, which I won't tell you about because it will take the surprise out of it," he laughs. "And some of the earlier material as well. We had a couple of furious sets of rehearsals to get everybody's brain back into the classics and to also get our heads around a fair content, I guess, that we haven't played for a very long time."
So it seems that audiences can expect a few surprises at these shows. "I should think so," Iva agrees. "And it's tricky because, of our long standing audiences, we have almost two distinct audiences and one audience kind of dates back to the Flowers album which of course was a very particular time and a very particular album and I guess when we were playing those songs in the late seventies and 1980 when the album came out, our audience was predominantly twenty two year olds; a lot of them basically university students. It was off the back, I guess, of the punk movement and it was quite a long time in relative terms - seven or eight years - when Man of Colours came out. Now that was a completely different audience. A lot of those were thirteen year olds, and sixteen year olds and so we had these two quite distinct periods and sort of everything in between so it's interesting. Whenever I think about doing something from the Flowers album, I'm wondering whether we're leaving behind all the people who joined us years later or whether they've gone back and studied that first album. That first album seems to be quoted very often as a kind of a highlight so I'm fairly confident that, even though people might have joined us around about the period of Man of Colours, a lot of those songs would have filtered through."
Iva recalls the time that Icehouse was invited to play Homebake and feature the Flowers album. "Which we dutifully did," he explains. "And as you can imagine, we hadn't played an awful lot of that album for a very long time and the whole set was sort of dominated by that first album but the scary part of it was that the promoters and so on had said to me (because I had never been to a Homebake before) 'Just be aware that the audience of Homebake are predominantly twenty year olds.' Of course, by then, the Flowers album was thirty years old and I thought it was going to be an absolute disaster. We started playing to 20,000 – a lot of them twenty odd year olds – and my bass player kind of nudged me in the ribs and said 'Check out how many of them are singing all the lyrics.' In fact, that entire crowd sang the set of the Flowers album from beginning to end and most of them hadn't even been born when that album came out!"
"I've got a twenty year old daughter and a seventeen year old son," he tells me. "And what I've observed of them and their generation is that they have such incredible access to music these days because of the internet, iPhones and iPads and iPods in a way that is utterly different from when I was that age so it makes logical sense that they're discovering loads of music (from earlier generations). I know that my son's playlist, for instance, features things like Jimi Hendrix and Led Zeppelin and Pink Floyd and the Yardbirds and it's quite extraordinary really that a seventeen year old would be listening to this sort of stuff."
While the fans, of course, are always happy to hear their old favourites, I wonder if there any particular songs that the band themselves tire of playing or, indeed, any that they look forward to playing. "I never tire of 'Great Southern Land'," Iva admits. "Not only because of what it's become and its place, I guess, in Australia's consciousness but because it's always been a very comfortable song to play. In fact, we always use it as our kind of sound check as it were to make sure that everything is in its right, proper place. It's just one of those songs. Instead of being a struggle, which some of them are, it always feels like coming home in a strange sort of way. It's a very settling thing to play."
The band was doing quite nicely under the name Flowers so what exactly led to the decision to change the name to Icehouse?
"It's quite a simple story," he explains. "Because we worked for probably three years as Flowers live and had quite a lot of work, it was almost guaranteed that, by the time the first album came out (which was called Icehouse), we had a ready made audience who would buy the album and it was a very successful album. It was the largest selling debut album of any band at the time. But that, in turn, inspired a lot of international interest so we had record companies from overseas bidding for us and eventually signed an international agreement. Therefore, the plan was to release that album overseas and it was at that point that we struck a problem and the problem was very simple. A band name is like any kind of business name or trading name. Now that's something that, as a twenty odd year old forming a band, you don't take under consideration but of course we found out the hard way, as did a number of Australian bands. For example, Sherbet and The Angels weren't allowed to use those names as trading names outside of Australia because somebody else had already claimed them. So we had a difficult choice which kind of turned out to be a blessing in disguise. We had to change the name of the band and our logic was that there were only two monikers that we were known by in Australia and New Zealand. We were known as the band Flowers and we were known by our first album name which is called Icehouse and therefore the logic of it was: Let's adopt the album name."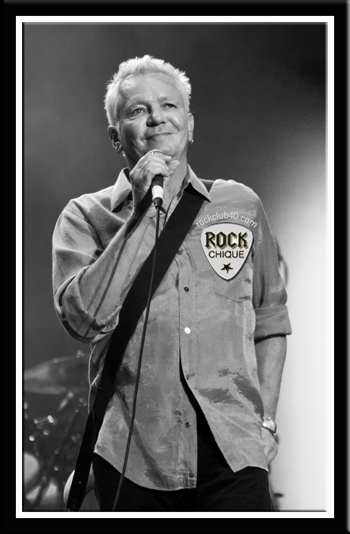 As Iva says, that was the turning point for the band. "We had a tour within Australia before we went off to attempt to conquer the world, which basically was in fact because of the change of name and it was Molly Meldrum on Countdown who did a special feature on the change of the name and he was in fact up in the snow resort I think in Victoria at the time, making the most of the concept of Icehouse and reputedly, that was the first time he ever wore the hat."
Iva's musical roots, as he tells it, came from a very odd place. "In fact," he explains, "I grew up in the country. I grew up in regional NSW in Wagga Wagga and when I was very young – my father tells me I was only about five.My recollection is that I was a little bit older than that - I was awe struck by a parade. I don't remember if it was a New Years parade but I heard this approaching sound and it turned out to be the Wagga St Andrews Heather Pipe Band which was, of course, a Scottish Pipe Band and I was so mesmerised that I absolutely hounded my parents to let me learn the bagpipes." Iva's peristence paid off. He did learn to play the bagpipes and actually marched with that band at the tender age of nine. "When I moved to Sydney at the age of about eleven and went to high school, the music teacher there basically said to me 'I don't think you should play the bagpipes; it's a very unsociable instrument. My wife is an oboe teacher. We have an oboe in the cupboard. Now off you go and have lessons.' I went to my first lesson on the oboe without even knowing what an oboe sounded like! But apparently I was very good at it. Around about that time also, I requisitioned my big brother's acoustic guitar. He went off to work in London. He was in his late teens I think and I taught myself how to play the guitar so I had a completely parallel set of universes. One was studying classical music and the other was basically falling in with a couple of singer/songwriters who were a bit older than me who were part of the tail end of the folk movement, which I guess is most commmonly associated with the Vietnam protest movement. We're talking about 1971 here. My two friends were shortly to be eligible for conscription to be sent to Vietnam so it was kind of a serious time for music really. There were massive rallies that we played at, all of which I thought was quite fun because I was only about fifteen and it was going to be a couple of years before I was eligible for conscription. Then of course conscription disappeared in 1972. But that was where I was introduced to popular music and I went on to be influenced by not only classic psychedelic rock like Pink Floyd but also the 'Glam' movement and ultimately of course, when the punk movement arrived, there was a kind of explosion as there was an explosion of technology and that was something that really interested me so Flowers ended up being a peculiar hybrid of a punk band with synthesisers."
Iva's early musical training was classical. A fact that he initially tried to keep hidden in the very early days of the band. "Because it was so at odds with what the fashion was at the time," he explains. "And of course we're talking about a period where The Sex Pistols had just blown up the establishment of rock 'n' roll and to admit to having any training at all would have been disastrous, I think! But the fact of the matter is that I was trained as an oboist and won my first scholarship to the Conservatorium when I was around about fourteen. By the time I was nineteen, I was in the Conservatorium Senior Orchestra and playing professionally. In fact, I was in the Orchestra for the very first Australian Opera staged in the Opera House. The Opera House wasn't even really finished at that point but I had forgotten until, quite recently, my father had reminded me of that. He still had the programme. And of course the Opera House has just had an anniversary and I was involved in some of the interviews around that because, in the very early days of the Opera House functioning, I was actually involved and I was still a teenager."
I imagine that would have been one of the highlights of your career? "Indeed it was," he agrees. "In fact, I went on to play with the Sydney Symphony on the Concert Hall stage only a couple of years after that." But Iva's connection with the Opera House was destined to continue in a number of ways. "For example," he recalls, "there was a peculiar piece of technology very early on called a 'picture disc'. I don't know if you've ever seen any of them but somebody worked out how to actually imprint a photo in to a piece of vinyl and a recording that I did of a Stravinsky Octet, believe it or not, which was performed in The Music Room at the Opera House, was recorded and I think became Australia's very first picture record. I don't think it sold anything," he laughs, "but it was quite an obscure thing for that particular company to record. Nonetheless, somewhere or other, I've got a copy of it and then I went on to write two ballets for the Sydney Dance Company which were the Dance Company's most successful ballets. One in 1985 called Boxes which was staged in the Opera House and it only ever was performed in the Opera House and one in 1995 ten years later, called Berlin which debuted in the Opera House and then travelled around the country."
With such a diverse collection of projects and achievements under his belt, is there anything else that this multi talented artist aspires to accomplish in his career?
He ponders the question for a moment before answering. "I tend to sort of fall into things really," he replies. "I mean, if I were to go back and catalogue what happened when we officially stopped touring around about 1994, then I'd have to conclude that, from there on for almost ten years, was a kind of series of happy accidents. I decided at that point that writing songs was too hard so I did a covers album and that album turned into The Berlin Tapes which in turn turned into the ballet, Berlin. It wasn't designed as a ballet or even the basis of a ballet at the outset but it just evolved into that with a co-writer Max Lambert who was playing piano on The Berlin Tapes with me. Then of course, a number of other things happened. I submitted a song which became one of the Olympic themes and the same creative team which was David Atkins, Ignatius Jones and Max Lambert approached me completely independent of that. They were in the process of designing the millenium events in Sydney Harbour and said 'We've got the Sydney Symphony Orchestra; we've got TaikOz, which is a Sydney based group of Taiko Japanese drummers; we've got this, we've got that and we want you to turn 'Great Southern Land' into a twenty five minute extravaganza which will lead up to the countdown. Now that took me nearly a year to put together, by the time we'd recorded it and so on. It was a massive job. And then it so happened that of the three and a half million people watching that performance, leading up to the countdown and fireworks, Peter Weir was watching his television set (he lives literally over the hill from where I do) and so in 2003, I got a phone call out of the blue from Bahia, Mexico where he was filming Master and Commander on location and he said 'That piece of music that you did for the millenium; I want you to write a film score based on that style for my movie,' so that of course changed into another epic job and then out of that, of course, I was approached by an English production company. They said to me 'We're doing a period piece. It's going to be a two part television film; it's the largest budget telemovie ever produced in Australia, called The Incredible Journey of Mary Bryant, based on the true story of a convict on the First Fleet.' That was a massive job as well so one thing kind of kept bumping into another for many years."
So Iva Davies has remained a very busy man and he doesn't appear to be slowing down too much at the moment, with various Icehouse gigs around the country. "Icehouse is fairly organic," he points out. "There are things happening all the time. For example, there are a number of discussions going at the moment about possible reprisals of the Dubhouse performance, the reggae band. It's incredibly fun, I have to say. I'm not a massive officianado but reggae just makes you want to smile and dance. So it was great fun and any opportunity we had to do it again, I know the guys would love to, especially with the eight piece band. So that might surface at some point this year but things are fairly fluid and they always have been fairly fluid. We plan some things in advance but a lot of things just fall into place as well."
But don't expect any new material any time soon. That is not part of the agenda at this particular time. As Iva explains, performing is what is driving him right now. "I tend to be fairly concentrated with the writing process," he tells me. "I always was. I guess I'm probably the antithesis of a writer like Paul Kelly, who seems to be incredibly prolific, inasmuchas every song I have written has been released. There is nothing in the vault and at the time when we were writing and touring album after album, I would simply sit down and write the quota and things were either strangled at birth or they ended up being released and that's the way I work so, at the moment, I don't have a particular project which disciplines me into that kind of mindset. I tend to have two completely different switches. One is I'm in performing mode and the other one is I'm in writing mode. And for the moment, the performing mode is the dominant one."
6 January 2014
From the Palms at Crown website:
Iva Davies is returning to The Palms this summer
Iva Davies has plenty to celebrate today starting with Icehouse's White Heat: 30 Hits compilation officially being awarded Platinum sales status.
In various interviews, Davies has attributed the continued steady sales of the 30 Hits compilation to the selective shows Icehouse have performed over the past three years.
These events - anywhere from small clubs to audiences of tens-of-thousands - have reinforced the band's reputation as a stunning live act.
The songs are instantly recognisable to lifelong fans and to the new group of listeners who have found their way to Icehouse in recent years.
And so to celebrate, Icehouse will be performing some special concerts around the nation over the upcoming Spring and Summer that they are calling the Platinum Concert Series.
Iva added, "Live is where we get to really know our fans better. The band members love mixing up the sizes of the venues and the performances so the Platinum Series gives us a chance to get around the country, play the songs everyone wants to sing along to and to throw in a few surprises."