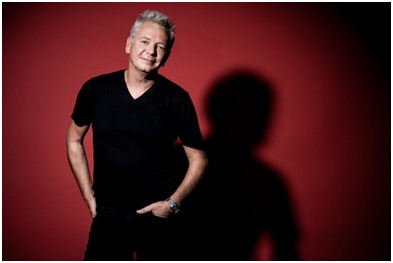 ICEHOUSE back in WA for Exclusive Rottnest Island show as
part of the Rotto Live concert series
Zaccaria are thrilled to announce the second installment of the Rotto Live concert series at Hotel Rottnest with Australian music legends ICEHOUSE performing Sunday March 23, 2014. Tickets go on sale 9am Tuesday November 12 through Ticketmaster.
"Perth audiences are always fantastic," enthuses ICEHOUSE frontman Iva Davies. "We've played indoor to hundreds and outdoor to thousands at different shows in WA since we started touring again a couple of years ago. Each time we've been there it has been electrifying for us to be up on stage with the audience so enthusiastic from the first note. And now we are getting to come back to do it again, this time at Rottnest Island, a place we've not played before."
ICEHOUSE's catalogue of anthems, hits, musical experimentation and high level of musical dedication has made them a household name in Australia with an amazing eight top 10 albums and over thirty Top 40 singles including We Can Get Together, Electric Blue, Hey Little Girl, Crazy and the alternative national anthem to Australians everywhere, Great Southern Land. They have sales records equivalent to platinum albums locally and internationally.
The re-releases of all the albums from the band's catalogue of recordings plus the platinum-selling White Heat: 30 Hits compilation prompted Davies to return the band to live performances after a 16 year hiatus. The results from 2011 to 2013 have been outstanding – sell-out shows, screaming fans, encore performances and a revitalized audience for this iconic band.
ICEHOUSE last played in Western Australia in April 2013 - so what will the fans see that is different? To that Davies laughs and says, "We have such a lot of songs to choose from that we can move them around so that each show can be different. Our crew are preparing new visuals and we've got a few musical surprises to throw in to celebrate the 2014 shows. It will be a lot of fun and we look forward to seeing everyone there."
ICEHOUSE
Hotel Rottnest
Sunday 23rd March 2014

Tickets from $79.90 through Ticketmaster
Pre-sale Friday November 8
General sale Tuesday November 12
About Rotto Live
Zaccaria Concerts & Touring and Hotel Rottnest have joined forces to launch Rotto Live - the ultimate Sunday session, offering music lovers the memorable experience of seeing the best live music talent performing amid the spectacular surrounds of Perth's Rottnest Island.