23 December 2011
Spellbound would like to wish everyone Happy Holidays! The New Year is going to be exciting for all Icehouse fans! There will be celebrations for the 30th anniversary of Primitive Man and the 25th anniversary of Man of Colours! There are also more live shows planned. It looks to be a very, Happy New Year for all in the Icehouse! All the best for the coming year!
16 December 2011
Iva is interviewed by Josh Withers for 102.3 & 105.1 Star FM, Port Macquarie.
15 December 2011
Excerpt from The Music Network:
MEREDITH - MEREDITH SUPERNATURAL AMPITHEATRE - 09-11/12/11
By Bryget Chrisfield, Samson McDougall and Dylan Stewart
Securing front row for Icehouse, it's satisfying to see an LED-lit backdrop and various other specialty lighting rigs. As soon as the band take to the stage, it's apparent we're in for a treat – they sound absolutely phenomenal and the synchronised guitar playing of Iva Davies and Paul Gildea is unparalleled. Opening with Icehouse, Icehouse get Electric Blue outta the way early and then Hey Little Girl is simply sublime. Davies introduces Cross The Border, a song the band wrote after touring Germany pre fall of the Berlin Wall when their manager almost got them shot. Walls is a sprawling beast of a track where synths are mercilessly attacked by duelling guitars come the chorus. Outstanding. A celebration of this iconic Australian band who fittingly close their set tonight with Great Southern Land.
11 December 2011
Videos from Meredith:
10 December 2011
Here are a couple of great shots from the Meredith Festival, courtesy of Ben Loveridge: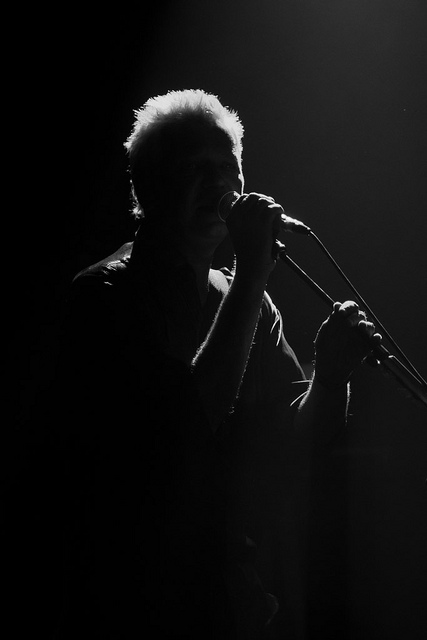 Another photo can be found at 774 ABC, several more photos are viewable on Flickr courtesy of Berk McGowan, Beat Mag, and Goony, and still more can be found at the end of this photo gallery by Freetoeknee Photography on Facebook.
10 December 2011
...and now, we take you back to 1990, to a performance of "Anything Is Possible" from an Australian TV appearance.
9 December 2011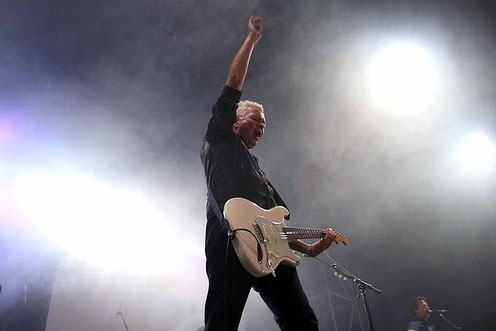 From the Sydney Morning Herald:
Icehouse salute the wages of synth
By Craig Mathieson
Iva Davies returns with his eclectic vision intact.

THE room is nondescript. Chairs line two walls and a food platter lies untouched. This is a transition zone, a place to stay briefly before moving somewhere more important.

"I know this space well," Iva Davies says. "I've been in a lot of these rooms."

It is August and Davies is in Melbourne to appear at a leading music retailer's national conference. His appearance will mark the release of White Heat, a two-disc set of hits from his band Icehouse.
The 56-year-old, who has fierce tufts of peroxide-blond hair and retains the aristocratic profile from his 1980s heyday, is still excited about a recent "not so secret" show at St Kilda's Esplanade that launched Icehouse's return to the public eye.

More than 1200 people squeezed into the bayside venue, which had been altered dramatically for the performance: the sound system was removed and replaced with one of Davies' choosing, the stage was rebuilt and two large LED screens were erected. The frontman and songwriter, one of the first mainstream musicians to embrace digital music by using a Fairlight synthesiser, retains his exacting standards.

"My whole thing," Davies says, "was to always write someone else's story, not my own, and to never repeat what I'd already done. I didn't make it easy for myself."

With hit albums such as Measure for Measure in 1986 and the follow-up Man of Colours, which sold more than 700,000 copies in this country, Icehouse became one of the most successful Australian bands in a decade not short of conquering local acts.

The choices Davies and the band faced now appear mythic: in 1983, Icehouse had to choose between European tours supporting David Bowie or Peter Gabriel. They went for the former.

But Davies doesn't have the oversized persona and debauched tales of the wise survivor - he was straight the entire time and recalls every detail. Bowie's designer denim jacket, for example, was by the London fashion designer Antony Price. In 1988, when Icehouse toured the US for seven months on the back of a top-10 single, Crazy, Davies' only indulgence was training for two hours a day with his bodyguard, a New Zealand kickboxing champion.

"In the past, if people said to me that I was an entertainer, I would have been incensed. I was a musician, not an entertainer. I came from a background of the orchestra from when I was very young and it is the most faceless of jobs," says Davies, who studied the oboe at the Sydney Conservatorium of Music. "You are one of 100 people dressed the same who people close their eyes to listen to. It took me a long time to realise people were looking at me."

On White Heat there is post-punk stillness (Icehouse), pop melodies (No Promises) and soft-rock hits (Electric Blue). Davies moved Icehouse from sound to sound but never lingered long enough to become part of a scene. The band's versatility makes it something of a touchstone in these eclectic times. Its influence can be heard in Cut Copy, Art vs. Science or Architecture in Helsinki.

"I think [contemporary electronic bands] are still finding their way. There are so many possibilities when every vintage synthesiser becomes a piece of software and you can make a full recording at home," he says. "We're in a time when a lot of people can do anything they want. The downside is that they do just that and much of it is mediocre."

There's a brief grimace. Even the thought of someone else doing poor work bothers Davies.
5 December 2011
From the Sydney Morning Herald:
More mature ingredients in Homebake mix
By Sarah Whyte and Jessica Black
DRUG searches, expensive bottles of water and short shorts all featured at 16th Homebake Festival - but this time the crowd was much older. With the average age of the headline singers Nick Cave, Iva Davies and Steve Kilbey hitting the mid-50s, more mature punters were enticed to the festival, billed appropriately as the ''classic edition''.

''I have friends who only came to see Icehouse,'' Ainsley Moore, 34, said. ''We have come for a family get-together. Our aunt is here and she's 50.'' Ms Moore had travelled from Canberra for yesterday's festival with her partner Sugar Shane, 36, who had been persuaded to come because of Nick Cave's Grinderman performance.
But younger teenage punters were perplexed at the wrinkly rocker line-up and the crowd it brought. ''We don't know their music,'' Casey Garnham, 20, from Newcastle said. His friend Simon Bull, 18, agreed: ''I wasn't expecting to see so many old people.''

But one of the organisers, Joe Segreto, defended the line-up, saying it was about displaying an ''eclectic'' mix of acts. ''I think it's very ignorant to assume that a younger demographic wouldn't be aware of these acts,'' he said. ''I'm blown away by kids as young as 15 who'll tell me that their favourite band is the Beatles, then in the next breath they tell me that they haven't heard of a contemporary band like Cut Copy.''

Homebake is not alone in pulling in the middle-aged rockers as headliners. Next year's Big Day Out has the '90s Seattle grunge band Soundgarden as one of their headline acts, while the Future Music Festival has the 48-year-old British DJ Fatboy Slim. Yet despite efforts to pull in the older - and cashed-up - crowd, tickets were still being sold at the gate yesterday for $110. At last count organisers estimated they had 80 per cent capacity for a 20,000 people venue.

''We've never presented Homebake as some competitor who sells out before anyone else or at any given time,'' Mr Segreto said. Older crowd or not, some things never change at festivals. Yesterday a heavy police presence monitored those who tried to smuggle drugs inside, conducting all drug arrests away from public view. And all bottles - empty or full - were confiscated at the gate, leaving thirsty punters to fork out $3.50 to $5.50 for 600ml of water, a price many considered outrageous. However, once inside The Domain grounds, water was available from stand-alone bubblers.
5 December 2011
From The Australian:
Homebakers rise to the occasion
By Sallie Don
AFTER last year's Homebake festival was cancelled because of a dearth of available local bands, organisers of this year's event were determined to stack the bill.
And as the sun shone on Sydney's Domain for the first big festival of the summer season, the 20,000-strong crowd reflected Homebake's diverse line-up. Hipsters, oldies and emos mixed with hippies, rockers and mums and dads, as contemporary king of the airwaves Gotye and hometown rockers the Jezabels shared the bill with 80s legends Icehouse, the Church and Ratcat.
Last year's cancellation -- the first in its 15-year history -- was controversial, but this year's line-up proved there is still plenty of talent, past and present, in the great southern lands.
Iva Davies took to the Big Top stage with Icehouse, performing classic tracks from the band's 80s heyday. Davies, resplendent in a shiny black shirt and tight black jeans, was a magnet to female festival-goers of a particular vintage, as he rolled out the band's hits, including We Can Get Together and Can't Help Myself before finishing with Great Southern Land.
The Church, another old favourite, performing at the Dome stage, were less impressive. Lead singer/guitarist Steve Kilbey struggled vocally, mustering the strength to belt out Under The Milky Way while filling out the rest of the set with guitar solos.
Hard-working hip-hop MC Drapht, best known for last year's hit Jimmy Recard, amped the crowd during the afternoon, before Sydney-based indie pop/rock four-piece the Jezabels, playing tracks from their recently released album Prisoner, took the stage. In a strong performance, lead singer Hayley Mary's full-bodied voice mesmerised the crowd.
Then Wally De Backer -- better know as Gotye -- took the stage. The crowds swelled for the ARIA award-winning singer but Gotye, whose hit song, Somebody That I Used to Know (featuring Kiwi songstress Kimbra), was not in peak form. You simply could not hear him. Gotye's ambient and intricate sound was not made to play an outdoor arena such as the main stage. All that emitted from the speakers was a strange, muddy bass interspersed with the occasional half-audible word from the singer.
Thank God PNAU followed. The electro dance duo delivered a fun, energetic set, which included hit Wild Strawberries, while indie band Hungry Kids of Hungary, which could have easily filled out a bigger stage, performed an agreeably upbeat, sweaty set in the small Rowland. S. Howard tent.
Another festival highlight was Geoffrey Gurrumul Yunupingu, his soulful set creating a relaxed afternoon ambience as the Triffids, Cut Copy, the Vines, Eskimo Joe and Architecture in Helsinki did their thing around the Domain precinct.
The night finished with the unmistakably deep voice of Nick Cave, who with band Grinderman, ripped the Homebake atmosphere apart with ferocious guitars and the provocative lyrics of No Pussy Blues.

4 December 2011
Great photos from Homebake from Wendy Robinson and Nicky Carrall!
In addition, this photo gallery from The Music Network includes four photos of Iva from the show.
This was the setlist:
Icehouse
We Can Get Together
Funtime
Love in Motion
Boulevarde
Skin
Get It On
Sister
Walls
Fatman
Can't Help Myself
Great Southern Land
4 December 2011
Videos from Homebake:
3 December 2011
From abc.net.au:
Iva's rage playlist:
12:12am

RADIOHEAD Paranoid Android (EMI)
SOUNDGARDEN Black Hole Sun (Polydor)
ROXY MUSIC In Every Dream Home A Heartache (Polydor)
PETER GABRIEL Games Without Frontiers (Virgin)
12:30am

KATE BUSH Running Up That Hill (EMI)
KD LANG Constant Craving (Warner)
IGGY POP WITH DAVID BOWIE Funtime (BMG)
NEIL YOUNG - LIVE The Needle & The Damage Done (Warner)
IAN HUNTER All The Young Dudes (Independent)
THE PRESETS My People (Universal)
1:00am

THE PRODIGY Firestarter (Sony)
UNDERWORLD King Of Snake (V2)
THE KINKS Waterloo Sunset (Festival)
DAVE EDMUNDS Girls Talk (SBME)
SIMPLE MINDS - LIVE ON COUNTDOWN Love Song (Virgin)
DAVID BOWIE Life On Mars (EMI)
YUKIHIRO TAKAHASHI Walking To The Beat (Fest/Mush)
BJORK Venus As A Boy (Polydor)
1:30am

GOLDFRAPP Utopia (Fest/Mush)
MASSIVE ATTACK Teardrop (Virgin)
OWEN PALLETT Lewis Takes Off His Shirt (EMI)
SPARKS No. 1 Song In Heaven (Roadrunner)
ELVIS COSTELLO Pump It Up (Warner)
BOB DYLAN Subterranean Homesick Blues (Sony)
PINK FLOYD - LIVE Wish You Were Here (Sony)
2:00am

LED ZEPPELIN Dazed And Confused (Warner)
BEASTIE BOYS Fight For Your Right (To Party) (Sony)
RAGE AGAINST THE MACHINE Killing In The Name (Sony)
THE LOVED ONES The Loved One (Mushroom)
THE ROLLING STONES Jumping Jack Flash (Sony)
BOB MARLEY No Woman No Cry (Independent)
2:30am

AIR Kelly Watch The Stars (Virgin)
BLUR Girls & Boys (EMI)
BASEMENT JAXX Rendez-Vu (Shock)
GROOVE ARMADA My Friend (Jive/Zomba)
ESKIMO JOE Foreign Land (Warner)
GOTYE Eyes Wide Open (Eleven)
THE LIVING END White Noise (Universal)
3:00am

JIMMY EAT WORLD The Middle (Universal)
JET She's A Genius (EMI)
XTC Making Plans For Nigel (Virgin)
DEVO Whip It (Warner)
STONE TEMPLE PILOTS Vasoline (Warner)
JANE'S ADDICTION Been Caught Stealing (Warner)
NIRVANA Come As You Are (Universal (MCA))
NEW ORDER Blue Monday (Polydor)
CUT COPY Need You Now (Universal)
3:30am

ART vs SCIENCE Parlez Vous Francais? (MGM)
LIME CORDIALE Bonne Nuit, Je Suis (Independent)
SPIRITUALIZED Soul On Fire (Shock)
SNOW PATROL Chasing Cars (Universal)
TOM PETTY Free Fallin' (MCA)
T REX Get It On (Independent)
PULP Common People (Mercury)
4:00am

THE EASYBEATS Sorry (EMI)
AC/DC (Baby) Please Don't Go (EMI)
SEX PISTOLS God Save The Queen (Virgin)
BLONDIE Heart Of Glass (EMI)
KIMBRA Settle Down (Independent)
WASHINGTON Holy Moses (Universal)

ICEHOUSE Great Southern Land (Festival)
FLOWERS Can't Help Myself (Festival)
4:30am

FLOWERS We Can Get Together (Festival)
FLOWERS Walls (Festival)
FLOWERS Icehouse (Chrysalis)
ICEHOUSE Love In Motion (Fest/Mush)
ICEHOUSE Hey Little Girl (Chrysalis)
ICEHOUSE Street Cafe (Chrysalis)
ICEHOUSE Glam (Festival)
ICEHOUSE Taking The Town (Chrysalis)
5:00am

ICEHOUSE Don't Believe Anymore (Warner)
ICEHOUSE Dusty Pages (Chrysalis)
ICEHOUSE No Promises (Chrysalis)
ICEHOUSE Crazy (Chrysalis)
ICEHOUSE Electric Blue (Festival)
ICEHOUSE Man Of Colours (Independent)
ICEHOUSE Touch The Fire (Chrysalis)
5:30am

ICEHOUSE- LIVE Anything Is Possible (Festival)
ICEHOUSE - LIVE ON COUNTDOWN Can't Help Myself (Chrysalis)
ICEHOUSE - LIVE ON COUNTDOWN Dusty Pages (Chrysalis)
ICEHOUSE - LIVE ON COUNTDOWN Hey Little Girl (Chrysalis)
ICEHOUSE - LIVE ON COUNTDOWN Baby You're So Strange (Chrysalis)
ICEHOUSE No Promises (Chrysalis)
ICEHOUSE Crazy

2 December 2011
From the Sydney Morning Herald:
Rage, Saturday, December 3
By Lynne Dwyer
ABC1, 12.10am (Sun)

Stay up or set the hard drive to catch Iva Davies in the lead-up to Icehouse headlining Homebake this month. Davies selects tracks from a stellar line-up including David Bowie, Elvis Costello, Fat Boy Slim, Goldfrapp, Iggy Pop, Kimbra, the Kinks, Led Zeppelin, Nirvana, Peter Gabriel, Pulp, Soundgarden, Sparks, Underworld and the Verve.
29 November 2011
From TheMusic.com.au:
HOMEBAKE CLASSIC: SIMON DAY (RATCAT), NICK LITTLEMORE (PNAU) & IVA DAVIES (ICEHOUSE)
WITH THE VENERABLE HOMEBAKE FESTIVAL MAKING A WELCOME RETURN IN 2011 WITH "THE CLASSIC EDITION", LIZ GALINOVIC GOT SOME FACE TIME WITH SIMON DAY (RATCAT), NICK LITTLEMORE (PNAU) AND IVA DAVIES (ICEHOUSE) ON THE FESTIVAL GROUNDS AT THE DOMAIN TO PICK THEIR BRAINS ON THEIR OWN CLASSIC PASTS.
Do you think that in the United States, where the lion's share of the music mainstream seems to originate, they have festivals that take pride in being all-American? For them, it's probably a redundant concept, while in Australia, where festivals and promoters compete and take pride in getting the greatest international names on their bill, just convincing hype and/or heritage acts to sit through a horrendously long flight is a feat in itself: "Don't worry about the 30 hour flight, it's sunny over here and nobody cares about anything. Please, please come and perform in our country."
The flip side of this is a pride in what is ours, a celebration of Australian artists. Since January 1996, the Homebake festival has been delivering home-baked goods to Australian festivalgoers – from our best-loved musicians to the just emerging – and it's not just music on offer but film, comedy and more. It's like Glastonbury, except the only Brits allowed are punters. This year's Homebake has been labelled "The Classic Edition", perhaps because it features a line-up chock-a-block with classic Australian artists, perhaps because the festival itself has earned the "classic" descriptor.
"I love Homebake," says Ratcat frontman Simon Day. "It's the festival with the most integrity in this country simply because it's choosing local bands. I think that in itself is far more reflective of the art of the country than bringing bands from all over the place and that is great for people who are interested in music, because they get a chance to see how good local music can be instead of just hearing all the other crap on the radio that is from other places and has a cultural cringe factor."
Ratcat entered the Australian music scene in the second half of the 1980s when the classic Australian sound was "pub rock". So called because back then, bands actually played live in pubs. You can still find evidence of this today if you look closely for their fossilised sweat-beads beneath your local's DJ booth. But Day and fellow bandmates brought something new to this scene – "they called it alternative music at the time," he says – and with its decidedly punk influence, it was.
"We really loved our melodies and the marrying of noisy aggressive guitars with a nice melody. I think it was that sort of opposing beauty of each that made it interesting." And very successful. Ratcat went on to shift a serious number of units and secure coveted number one chart spots, beginning with their 1990 Tingles EP and following up with their 1991 longplayer Blind Love. The album and accompanying single Don't Go Now simultaneously sat at number one spot – a huge feat for a local band back then (at the time only INXS had achieved this) and still considered a huge feat now.
"[We were] Incredibly surprised," Day recalls. "I think at the time the album Blind Love went to number one we were hoping to double our fanbase, which was about 3000 sales of the previous album so we were hoping to sell 6000 units and we sold a lot more than that."
If Ratcat are representative of '80s/'90s pop/punk, timeless in its sense of cool, then Pnau are representative of another time and genre all together – dance music. Their 1999 debut album Sambanova won the ARIA for best dance music release, just a week after the album had been recalled from stores for use of uncleared samples.
"Classic problem," says Nick Littlemore, one half of Pnau. "Although not anymore it seems. Have you listened to the radio lately? It's all slightly ripped off music but it's just five cents away from being the song so you don't get screwed. But yeah, we had the classic problem of ripping off Miles Davis and thinking, 'Oh it's just some little jazz artist.' "We didn't fucking know," he shrugs. "We were young".
It may have been a setback, but it certainly wasn't the end. This year their fourth full-length Soft Universe has scored a nomination in that same ARIA category, for an album inspired by a classic life experience – "Yeah," Littlemore admits, "the break up." In Soft Universe, Littlemore and creative partner Peter Mayes have written an album more pop and ballad than big room banger, which is not surprising given the amount of time they've spent over the past four years with a man who gets about with a litany of classic tunes trailing behind him – Elton John.
"I gave him lyrics and he just puts them down," he mimes laying out sheets of paper, "so there's three or four songs ideas, or lyrical poems if you want to call them and he would find one – 'Oh, okay, this one could work' – and he just reads it, with his glasses, reads it, plays a chord, maybe a second chord and then goes 'okay' and plays and sings the whole song from beginning to end. Just like that. That's just how he does it."
While Pnau have played Homebake umpteen times – Littlemore actually finds it hard to remember it's a large festival filled with fans and not his own backyard filled with friends – one man who has never graced the festival's stages will be delighting a broad generational spectrum playing tunes that have become classics not only here, but overseas as well. Icehouse's Iva Davies, blue eyes peeking out the bottom of his sunglasses, smiles as he recalls the mullet he sported in the late '80s. "I had a number of classic hairstyles over the years," he says. "Eventually I had it all the way down back looking more like Robert Plant, which was ultimately what I was happy with."
It's been 30 years since Icehouse released their debut album Flowers. At the time the band was called Flowers and the album Icehouse, but the existence of another Flowers band required a name change so they simply swapped the titles. For 15 years it was Australia's highest selling debut album until Savage Garden came along (the latter also eclipsed Ratcat's simultaneous number ones) and spawned several hit tracks like Walls, We Can Get Together and Icehouse.
Icehouse are known for their boundary pushing experimentation and use of technology (synths abound) and Davies claims to be the first in Australia to buy a sampler.
"I firmly believe that all of the energy that created all that '80s music was this incredibly vital period of technological invention. A whole bunch of stuff that's gone on to be classic, like the invention of MIDI… as well as all the synthesisers and drum machines and the sampler was invented which I think, apart from the recording technology itself, the sampler was the most influential piece of equipment to hit music, ever. Hip hop has entirely resulted from this invention – which, by the way, is an Australian invention, which very few people know. And I had one of the first in the world and I invested in that in 1982 and it was 32,000 dollars then. It was a big leap of faith."
Icehouse continued to write tracks of local and international acclaim – Electric Blue, Crazy and, of course, the song that went on to become a classic Australian anthem, Great Southern Land. "I'm a very conservative songwriter," Davies admits. "I don't get into heavy politics and all that sort of stuff. So I remember thinking very clearly, if I'm going to write a song about Australia, it's such an important subject that I better not get it wrong. [And] I remember being semi-terrified by this task that I'd set myself.
"I decided to just make the lyrics [using] the cut-up method, a method devised by William Burroughs, an American writer who had a method of cutting up newspapers and then putting all the bits together on the floor and then mixing them all up and putting stuff together that didn't belong together. Various lyricists including David Bowie and Iggy Pop tried [this method] as an experiment.
"But the result of that way of doing things is that you never actually get a finished sentence, you only get three words that might actually mean something. So I decided that that was what I would do so that you could have all these phrases that people could read not only one meaning, but maybe three or four or five meanings into. And people always ask me – and I never tell them what I was thinking because it kind of cuts down the possibilities – people always ask me, 'What did you mean when you kept using that phrase 'burn you black'?' and I say, 'Well you just go away and think about it'."
It's just as well that Grinderman will be headlining this year's Homebake as Littlemore and Day list Nick Cave as an icon and a man to be admired as a classic Australian musician. But there was something all three of these artists acknowledged as a classic problem for Australian musicians – breaking into the overseas market. As Littlemore says, "There's a lot of great Australian music. I don't think it's gotten any easier to get it out overseas; there's always a blip in how it works and nobody really understands how that works."
Perhaps it is for this reason that as Day pointed out, a festival like Homebake is an important one to have – an opportunity for our artists to show what they're made of.

27 November 2011
Videos from Icehouse's performance at the Gorgeous Festival!
27 November 2011
Iva & Brynn arriving at the ARIA Awards: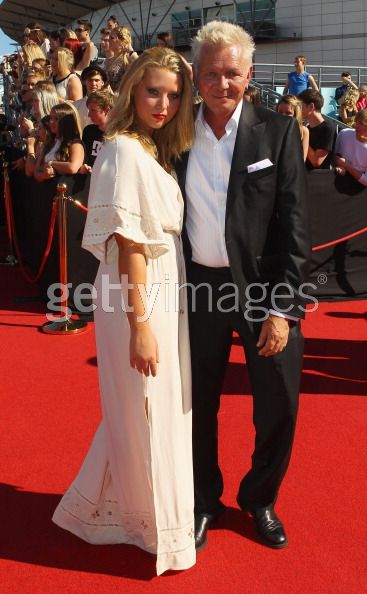 Videos from the Red Carpet:
Iva's appearance on the show:
Iva handing the award to Gotye:
27 November 2011
From the Sydney Morning Herald:
Statute of imitations
by Sarah Whyte
This Oz rock veteran finds inspiration in the young and inventive.

Iva Davies hates tribute bands. But only a certain type.

''Classic tribute bands that emulate AC/DC with a schoolboy outfit,'' he specifies.

''I can't imagine [it being] anything other than soul destroying,'' the lead singer of Icehouse says over the phone as he's driving through Sydney's northern beaches.
Oddly this distaste for tribute bands does not extend to covers bands. In fact, he loves them.

''We started off as a covers band,'' he admits. ''You're at a stage when you're learning to sing.''

Teaching yourself classic greats is one of the greatest learning tools for any band, he says.

Now, 34 years after starting the band, Davies is drawn to listening to other bands play their music, including the band's classic hit Great Southern Land.

Only two months ago, Sydney band Art vs. Science performed two cover shows dedicated to Icehouse songs, joined by singer Kate Miller-Heidke, the Grates' Patience Hodgson and Tim Derricourt, the guitarist and vocalist from Dappled Cities.

''I [found] it eternally intriguing because obviously I have heard the song one way only, [so] I find it fascinating to hear someone's imagination at work in reinventing it,'' Davies says.

But rather than critique the work, Davies says he ''always find[s] something positive … especially when I see young bands''.

Davies says he was blown away by the talent of Art vs. Science.

''The musical imagination is such an extraordinary thing - I find I get my ideas from [young bands].''

Davies, who is touring with Icehouse for the first time in nearly 25 years, says the best part about re-forming is the fun of playing big shows. He says his workload is ''more than we've played in 17 years''. ''We have been together in births, deaths and divorces, to get together is quite a rarity because we're based between Melbourne and Sydney. But they're all an excuse to party.''

While away from Icehouse, Davies has worked on myriad side projects, including collaborating with classical composer Max Lambert on the soundtrack for Berlin, a ballet performed by the Sydney Dance Company in 1995.

In 2003, Davies travelled to Los Angeles to record the soundtrack to the Peter Weir film Master and Commander: The Far Side of the World with Christopher Gordon and Richard Tognetti.

So can fans expect any surprises when Icehouse take to the Homebake stage on Saturday to play music from the Flowers era?

''[In] that period we played a few cover versions, so we thought we might do a few covers, like Iggy Pop,'' Davies says.

Just don't expect to see a schoolboy outfit.

Icehouse play at Homebake next Saturday in the Domain. Tickets cost $95 plus booking fee, available from homebake.com.au or Ticketek. Iva Davies will also present at the ARIA Awards tonight on GO! from 7.30pm.
22 November 2011
From 2UE954:
The Great Australian Songbook
By David Prior
Unquestionably one of the most ambitious projects of recent history, The Great Australian Songbook features 40 of Australia's finest recording artists performing a selection of the best Australian music from the 'Last Century' (CD 1) and 'This Century' (CD 2).
The iconic cover art pays tribute to Sir Sidney Nolan's 'Ned Kelly' (1946) and is an original work by acclaimed Australian artist Rolf Harris, commissioned specifically for this release.
"It's a great honour for me to be included in the Great Australian Songbook... to be in that select company is a great honour indeed".
- Iva Davies, Icehouse
The link above includes more information about the project, as well as an audio file featuring Iva.

21 November 2011
Angela Bishop's full interview with legendary Australian songwriters Steve Kilbey and Iva Davies:
20 November 2011
It's been announced that Iva will be one of the presenters at this year's ARIA Awards! The ceremonies will take place on Sunday, November 27th.
19 November 2011
From Caught in the Mosh:
Iva Davies - Icehouse
By Rob Lyon
Starting out as a pub rock band called Flowers, Icehouse have had a career spanning over thirty years, eight studio albums and were inducted into the ARIA Hall of Fame on 16th August 2006.
The band has made a huge resurgence in 2011, with the re-release of 1980's Icehouse (originally released when known as Flowers) and now the greatest hit package White Heat, which has now gone gold. Heading to South Australia for the first time in eighteen years, the band is headlining the Gorgeous Festival in beautiful McLaren Vale on the 26th November. Caught in the Mosh spoke with legendary front man Iva Davies, who says it's good times ahead for the band.
Have you been quietly chuffed with the resurgence in Icehouse?
"It has been incredibly surprising I must say. I've been working with Keith Walsh, co-founder and bass player, who has been driving a lot of the initiatives and has been behind the new recording deal we have, new publishing deal, new publicist and Facebook page. All that happened this year and I think he had some expectation for White Heat where as I had very little. Within nine days I got a call from him with the head guys from Universal saying they had something to tell me. I was think it would be some disastrous comment but in fact after nine days it has gone gold. So, I was absolutely shell shocked I must say."
With the momentum on your side do you feel inclined to record a new album?
"There's been a lot of background work going on and we have plans to re-release all the albums in the expanded form like we did with the Flowers (Icehouse) album, which was a remastered version of the Icehouse album and its never sounded so good. Steve Smart the mastering engineer did a fantastic job but we also put together an extensive live album from about seven or eight different shows in that period. Some were from America plus a whole heap of footage I never had released before including footage from a big outdoors event in New Zealand in 1981. What we are planning to do is to go in to the archives where there is a lot of material including live stuff and film and add that to those releases from that period."
Did you get all nostalgic looking back at some of this old footage?
"It's more of a case of remembering it because the fact of the matter is that we worked so hard for so long and so quickly. I had to go back and create a diary because I was making remarkable discoveries even finding my passport right back from the beginning. In 1981 right at the beginning on the first album on occasions we were in three different European countries on the same day and the amount of work was extraordinary. The fact is I haven't seen a lot of this stuff and if I did it was so long ago I would have completely forgotten about most of it."
The re-released Icehouse CD is an awesome package. What did you think when you got your copy?
"There's an incredible amount of work in it and I know why people don't often get the opportunity to dig that deep and put together things in such a substantial way. The work that went in to putting together the live album, we had to restore twelve different concerts from tapes that were thirty years old. Twelve different concerts gave us twelve different versions of just about everything. Keith and I had to laboriously go through and create spreadsheets to listen to these things again and again and again to eliminate, cross consultant until we go to the final selections on the live album. That was only one CD of the whole process but the amount of work that goes in makes it rewarding in the end especially when it comes out like looking like the final package."
Has illegal downloading had much impact or are people opting to buy this really well put together package?
"It is an interesting comment you make about buying a CD or CD package as opposed to downloading it. We have recognised that people aren't interested in buying CD's and would rather download it, which is why Icehouse and White Heat are available as downloads. It seems to me that the vast majority by a long shot will want to get a hold of this package as a physical item."
Is the buzz still the same playing shows especially some of the bigger festivals recently?
"The interesting thing about this period has been that over the years we have done a few shows, maybe two a year or less which were closed events. Leading up to those we didn't have any rehearsal at all as I've been working with some of these guys for twenty five years and they're very good so we didn't bother rehearsing. Everyone went away and did their homework, then we arrived and played. But before this we had a few periods of intense rehearsals and it was interesting that our keyboard/sax player actually turned around and said it really feels like a band now. It was a lot different than trying to get up and play one night and so it is quite a different vibe in the band now. We're very old friends and we've been playing songs for a very long time but working quite closely together now."
What have the crowds been like?
"What is interesting is the cross section of people. We played a charity event in Melbourne on a Friday night and then we had the brain wave to do an unannounced show at the Esplanade Hotel, which is an iconic and very small pub in Melbourne the next night. Apart from the fact that people were lined up for blocks and it was in the middle of winter, the extraordinary thing for me was the people down the front were definitely people in their twenties but they started singing with the very first lines of the first song and didn't stop singing the whole night. They knew every word of every song and I found that extraordinary."
Is a theatre/club tour planned for the future?
"Nothing is planned as we've been very selective about the actual show that we're doing. That is to precisely avoid the circuit that a lot of bands that were successful in the eighties are reduced to playing these days. We'd rather do less and keep the events more special than do a circuit tour. Those sorts of environments don't allow us to stage things on the scale that we prefer in terms of lighting and presentation."
How challenging is it pulling together a set list to keep the most die hard of fans happy?
"It is tricky but less trickly than you would imagine because there are quite a few songs we know we'll always play like Great Southern Land. On the other hand it is interesting to watch Facebook because it is very clear and you can log by numbers what people are asking for. Then the other consideration is what's good for the band to play live because, oddly enough, some of the big singles are quite difficult to perform live. We've been a bit indulgent in picking what people want to hear and what's fun to play live."
The Gorgeous Festival will be held at McLaren Vale on the Fleurieu Peninsula on 26th November, 2011 featuring the following acts: Icehouse, Josh Pyke, Emma Louise, Busby Marou, Junior, Snowy Belfast. Visit the Gorgeous Festival website for further information.
17 November 2011
From Adelaide Now:
Icehouse frontman still cool
By Sam Kelton
ICEHOUSE frontman Iva Davies is still one of the coolest rock icons Australia has to offer. On Wednesday he treated 50 lucky readers to an intimate acoustic performance on the roof of The Advertiser. The performance, which was streamed live across Australia via News Ltd websites, was a first for Iva and a far cry from the shows in the '80s at Adelaide venue The Arkaba.
"That was a notorious place," he laughs. "That was one of the more memorable venues I played at actually but playing here on the roof was fantastic." Having revitalised the band's campaign this year Iva says he's thrilled that people are rekindling the passion for one of Australia's finest acts.
"It's actually a big team of people that have made this happen and to see the press and the fans reacting so well it's just been fantastic." Affable Iva says while he can't promise any new music for fans, he's promised to make the band's old stuff new again.
"At the moment there are only two albums you can buy which have been released this year but the other albums - we have plans to repackage them much the same way we did with the Flowers album," Iva says. And if you missed the web cast - you can check out the performance on AdelaideNow or head to The Gorgeous Festival in McLaren Vale on Saturday to see the real thing.
"We've actually had some quite intense rehearsals and we haven't really rehearsed in about 17 years so the band at the moment is just incredibly tight. With the food, the wine and the music it's going to be great," he says.

15 November 2011
From Adelaide Now:
Icehouse rock the roof
Australian rock legends Iva Davies and Paul Gildea from Icehouse serve up some of their hits for the Gorgeous Festival. Watch the video!
Another article with the same video comes courtesy of Rip It Up:
Icehouse Get Together For Gorgeous
By Scottie
Rip It Up just returned from crashing an exclusive preview of next weekend's Gorgeous Festival in McLaren Vale, where Icehouse's Iva Davies and Paul Gildea performed four tracks on a rooftop for invited guests.
Icehouse will be headlining the boutique festival, which will offer an impressive array of regional foods and wines as well as music from Josh Pyke, Emma Louise, Busby Marou and talented local acts including Melody Feder, Gemini Downs and Junior.
Davies and Gildea performed Great Southern Land, Electric Blue, a cover of Tom Petty's Free Fallin' and early hit We Can Get Together, captured below.
Davies noted that acoustic performances are tricky for him due to the fact his hit songs with Icehouse were written on keyboards, however the live tracks sounded great and had the crowd singing along.
To hear these tunes and other Icehouse classics such as Crazy, Man Of Colours and Can't Help Myself, head along to Gorgeous Festival at McLaren Vale on Sat Nov 26. Check gorgeousfestival.com.au for more info.
13 November 2011
From dB Magazine:
Iva Davies
by Steve Jones
Ivor Arthur Davies is better known by what he indifferently refers to as his "fictitious" name; a non de plume that originated from a printing error on a single he recorded before becoming the front man and principle songwriter for one of Australia's most successful ever bands, Icehouse.
But despite how effortless his long list of credits may sound, things never were that easy for the man and voice behind Icehouse (nee: Flowers). With the release of 'Hits', a chronological two disc collection of all thirty charting releases accompanied by a DVD featuring all the clips, along with their upcoming reunion shows, Davies was more than happy to step back and recount the past three decades of his life.
"I've been asked quite a lot about the Flowers period and that particular album 'Icehouse'; a title that was soon to become that of the band due to other bands overseas having the name Flowers," he begins. "We were using technology right from the beginning and that was largely because of my fixation with Brian Eno and (late, former Bowie guitarist) Mick Ronson, to whom I modelled my guitar style on. We were also on the tail end of punk, so we were on this strange transition where we needed to have the energy of a punk band but having to add all the synth stuff as well; whereas a lot of the British bands like OMD and Human League that came out in the early Eighties formed that New Wave/New Romantic genre to which we had already predated."
Spawning no less than five top ten singles (Can't Help Myself, We Can Get Together, Walls, Icehouse and Love In Motion), 'Icehouse' the album (1980) has well been established as a true Aussie classic; a feat that Davies has been able to replicate several times over with subsequent album releases, adding Hey Little Girl, Don't Believe Anymore, Dusty Pages, No Promises, Crazy, Electric Blue... the list goes on. However, when it comes to talking about his proven craftsmanship, Davies is the first to admit of the struggle he had when it came to writing, "coincidentally" using the birth of his first child back in 1993 as part catalyst to finally "get off the wheel.
"Believe it or not, but songwriting for me is something that's been incredibly difficult. After many years of having to come up with whole albums, I decided to record a covers album ('The Berlin Tapes'), which turned out to be far more difficult than I thought it would be. That in turn became a ballet for the Sydney Dance Company. It was at that point that I digressed enough to go off and diversify and do a whole bunch of other things, which have occupied me ever since. It's only been over the last twelve months that Keith (Welsh, Flowers/Icehouse co-founder and now Davies' manager) has really focused me back onto the band and having to revisit a lot of things."
Competing against other iconic Australian acts of the time - Cold Chisel, Rose Tattoo, Midnight Oils, The Angels and AC/DC - despite their track record, Icehouse managed to avoid much of the media scrutiny given to their more raucous counterparts. "Both Keith and I were very shy and a lot of people, including Molly Meldrum, interpreted us as quite stand offish and aloof," Davies recalls. "Where in actual fact we were just very quiet and private people, which in some ways helped set us apart from what was the Bon Scott version of what should be a lead singer in a rock and roll band." Davies did, however, succeed in matching his mates' sense of Ocker pride by penning his own 'unofficial' Australian National Anthem. "It was the first time that I'd ever flown across Australia for a start, which I had found to be an extraordinary experience. Once it became all spinifex and boring to look out the window I went to sleep, and when I woke up two hours later it was all the same. So I thought to myself that this place goes on forever, and Great Southern Land was the first song that I wrote when I got back home. It kind of makes more sense now, with hindsight, than it did at the time, I guess," he humbly avows.

10 November 2011
From Everguide:
We Talk with Iva Davies from Icehouse
by Annabel Ross

His name might not be familiar to the younger cohort of Meredith attendees this year, but his songs will be. Iva Davies, Icehouse frontman and proud owner of one of the biggest power-mullets of the '80s gave us a string of hits in that decade - 'Great Southern Land', 'Electric Blue', 'Crazy' and 'Hey Little Girl' among them. Earlier this year Icehouse released the 30th anniversary edition of their debut album, Icehouse, back when the band was known as Flowers (upon signing to an international label, they changed their name to avoid being confused with a Scottish group). White Heat, a greatest hits collection, followed in August and debuted at #5 on the ARIA charts. Festival appearances were booked soon afterwards, with Homebake and the Deniliquin Ute Muster among the eclectic gigs scheduled. Of course, Icehouse is also one of the headline acts at the sold-out 21st anniversary Meredith next month. We chatted to Iva ahead of one of the most anticipated festival sets of the year.

Iva in his own words on...

Touring again after a long hiatus:

We haven't been doing the sort of consistent playing and rehearsing that we've been doing in the past couple of months for probably nigh on 17 or 18 years. But when you've got a group of people who have been working together for 25 years, it takes a relatively short amount of time to get that crew together again and to really start to feel like a unit. That's not just the band, that's the crew as well, because we're working with the man who was our tour manager for eight years and it's all very familiar.

Meredith:

I do know a little bit about it - it's interesting - the phrase that seems to come up consistently is that it's an edgy festival, it's been described to me as more edgy that Big Day Out. Just looking at the bill, it's a very interesting line-up and I'm very curious to see some of these other performers. I'm yet to see Cut Copy live, so they're fairly high on my priority list. I know their material but I've not seen them live and part of me is very curious about the technology involved with bands like them and their generation.

The new generation:

We recently did some work with Art Vs Science and I found that fascinating because they were using gear that I thought was antiquated. It was a bit of a surprise that there seems to be a very large retro ethic in a lot of young musicians. They were using equipment that I'd abandoned 20 years ago and they had a fascination for that sort of technology that I thought had been surpassed a long time ago, but it's sort of come around again. I'm extremely interested to see a very strange melding of contemporary technology and very old technology.

His influences:

It's fair to say that the album that had the biggest effect on me - and it had a big effect because it introduced me to the potential of the recording studio - was Dark Side of The Moon by Pink Floyd. We'd been listening to Pink Floyd for quite a while. They were an obscure psychedelic English band, and we got hold of Dark Side and to me it was completely extraordinary - their stereo experience, what they were doing with sound effects and the cinematic nature of it. At that point I was like, if you can do that sort of stuff in a recording studio, I've got to get into a recording studio. That was a very big moment for me. I was a very keen student of Pink Floyd and fairly standard mainstream things like Led Zeppelin.

His favourite Icehouse album:

I have favourites for all sorts of different reasons. The Flowers album stands out historically because it was the only album developed on the road. All of those songs were kind of developed by a live band and played and played and played again before we got into the studio, and that stands apart from all the other albums which were kind of constructions of the studio that I wrote as demos and then recorded and worked out how to play live later on. But then Man of Colours contains some of my favourite songs and was a very large success, so I have affection for that in a different way. Strangely enough, I think possibly as a recording and as an entity, Measure for Measure, which preceded Man of Colours, was the most complete and successful album in itself, because it's one of the three first fully digital albums in the world. It's a pristine recording and it's just beautifully engineered and recorded and mixed and just beautifully done, and to a large degree it set the scene for Man of Colours. But it's very difficult for me to pick any particular album - the second was Primitive Man with Great Southern Land, Street Café, and so on...

And song?

Great Southern Land continues to surprise me with its tenacity. It remains a very large mystery to me too. I can clearly remember taking the task of writing on that subject which is braver than I'd ever imagine myself as a songwriter, I'm very conservative: I don't take on politics, certainly not in a direct way. I remember writing it - more than any other song - taking it very seriously, I weighed up every syllable carefully. On the other hand, the immediate reaction that we got from our managers and the record company I was completely unprepared for, and have been unprepared ever since. Part of me doesn't quite understand where it sits.

Well, it's an iconic Australian song, Iva...

The irony of it was that when it was first released my management scrupulously directed me to not ever admit it was about Australia. I did countless interviews where I never told a lie, but tried to be true to the directive that was given to me to keep it universal. Of course it was a completely pointless task, they were trying to achieve success on an international level and they wanted the band to be seen as an international band rather than an Australian band, therefore they thought that releasing a song internationally about Australia was a limiting thing to do. But it was very difficult for me and in the end I just gave up trying to deny that it was specifically about Australia.

How a little song called Electric Blue came about:

It started in Adelaide airport in 1982 - we were touring Primitive Man which had just come out. Hall & Oates had played in Adelaide and we were about to play in the same venue that night. John Oates walked up to me with a copy of the album in his hand and said, "I just bought it, I've been listening to it, love the album, congrats," and sort of shook my hand and I thought "Wow, that's amazing." I thought nothing beyond that gesture. It was at least four years later I was touring Measure for Measure and was at the bar in the Mayflower Hotel in New York and Oates called me and said to me, mid-tour, "We have to write songs together." I'm not good at writing songs with other people, I have quite a peculiar process and I tried to make excuses. I was like, "I'm in the middle of a tour, I can't". He said, "I'll wait until the tour is over." I said, "I'm going home to Australia." He said, "I'll come to Australia." And he did. He shipped over a whole lot of equipment - guitars, his favourite new toy which was a Linn drum machine, and set up in my dilapidated terrace house in Erskineville and we wrote this song together. It wasn't complete at all but even at that point he said, "This is going to be a hit, and if you don't release it I'll do it myself, and it will be a hit". And it was. I had great admiration for him as a songwriter that could predict hits successfully.

His 'peculiar process':

For a start I take an incredibly long time. I can fiddle around with a little idea like a drum pattern. I was fascinated by a sound that was given to me by Adrian Sherwood, this big dub-reggae producer. He gave me this sound, a loop of a B-flat major chord, and I kept it running in the studio for hours. I was so fascinated I just had to spend time with it. I got the vacuum cleaner out and started cleaning and eventually it became a song. That kind of process is so bizarre that I really don't want anybody involved in that, they wouldn't know what I was doing or want to sit in the studio for hours while I was cleaning and coming to grips with this strange sound!

Touring with David Bowie:

We had two offers at the one time - we'd had a big hit in Europe with 'Hey Little Girl' and Peter Gabriel was touring his third album. Bowie, who'd had trouble breaking the US market to that point, had a huge hit with 'Let's Dance', and the album, Serious Moonlight. He was about to do a huge tour and I had the horrible choice of having to choose Gabriel at his peak or Bowie at his peak. I chose Bowie because I wanted to see how things operated on that scale. It was massive; we had between 40 and 70 thousand people at every show and supported him all through Europe and through England up into Scotland.

And The Cars:

The Cars had reformed for a tour and we had two songs in the US Top 20 and it was a difficult thing for them - we had a distinct advantage. We played first at Madison Square Garden in New York and it made it quite difficult for The Cars to go on afterwards. It was a strange tour.

Sex, drugs and rock and roll:

It's a rock and roll band - it's mad in all those ways to some degree. The thing that saved me from a lot of the excesses was that I always had to come up with a voice the next day. I could never go clubbing with the boys - the guaranteed way to lose your voice was to shout in a club for a couple of hours. I was highly disciplined, I've lost a few shows over the years but given the amount of shows that I've done, I did alright. I always took the responsibility very seriously.

That mullet:

I went through a period in high school where Led Zeppelin ruled the world and Robert Plant had the most fantastic long hair. I went to a very straight, heavy-duty boys' high school. We were all trying to grow our hair but never really succeeded. Punk came along and my heroes were people like Lou Reed, and in the early days of the band I had very short hair and was never very apologetic about it. If you watch the years of videos you see the gradual progression of my hair. I think by the end, by 1991, I had achieved my goal of looking like Robert Plant.

29 October 2011
Iva attended Derby Day at Flemington Racecourse in Melbourne.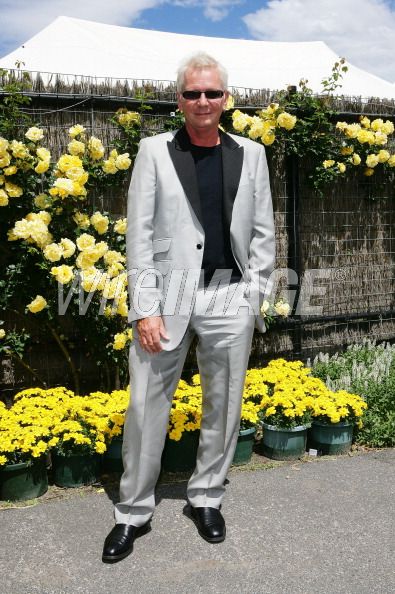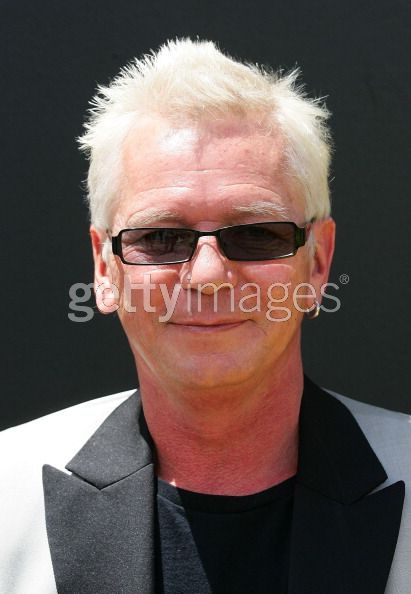 28 October 2011
Entertainment Assist proudly presents Gotta Have Heart 2011. This fantastic variety event is in aid of crisis support for Australian Entertainers & Crew.

23 October 2011
Sunday Brunch radio interview on 702 ABC Sydney.
22 October 2011
From The Adelaide Review:
Icehouse still gorgeous
The recent release of Icehouse's greatest hits – all 30 of 'em – along with an expanded version of their 1980 debut album, has seen the iconic Sydney band reform for a series of concerts, reports Robert Dunstan.
McLaren Vale's inaugural Gorgeous Festival is a boutique one-day event highlighting music as well as food and wine along with three degustation events taking place at the end of November at which Icehouse will serve as the headline act.

The band will be performing at the festival alongside Sydney's Josh Pyke, Brisbane's Emma Louise and more. Iva Davies, Icehouse's leader and singer, is greatly looking forward to taking part.

"I think it will be a prime event," Davies says without reservation about the festival which will also have two APRA stages for up and coming artists.

"And I think we've played everywhere in South Australia but it's always been in the opposite direction," he then laughs. "We used to play Port Augusta and Whyalla and all that, but this will be the first time I've ever been anywhere near McLaren Vale. And everybody, without exception, says what a wonderful area it is."

He says that the release of an expanded version of their debut album, Icehouse, and a best of album, White Heat, a 2CD collection of their 30 hits accompanied by a DVD of 33 film clips, had long been in the planning.

"It's been a rebuilding process over the last nine months because there's also been a new record deal with Universal and a new publishing deal with Cobalt," Davies, a classically trained oboe player, reflects. "We also have a new publicist and a new Facebook page. And a new website.

"So it's as if it's been an entire restructuring of Icehouse which began with the re-release of the expanded edition of the first album earlier this year which also helped marked our 30th anniversary. And White Heat is a comprehensive anthology because there are two CDs and a DVD with some clips that have never been available. We were actually unaware of how much unreleased material there was.

"And it was great to have a hand in putting them together rather than having a record company put something out," he adds. "We've always refused to allow a record company to cobble something together under the guise of a greatest hits package. And it's an ongoing thing because early next year there will be reissues of Primitive Man and Man Of Colours in expanded form.

"So there's no focus on any new material at this stage. And we want to continue to perform and don't want to let that slide although we are being very selective about what we do."

Icehouse, under the name Flowers, emerged during the Australian pub rock scene of the late '70s even though their music was of the new wave variety.

"We'd been picked up by a manager who had moved away from a company that had a monopoly. At the time, Cold Chisel and The Angels were doing 50 percent of the live business in Australia but their managers broke away and formed Dirty Pool. And we were somehow taken on board although we were a kind of post punk hybrid.

"We had our formative days in the punk scene because we played alongside Radio Birdman, The Saints, The Birthday Party and that band's previous incarnation, The Boys Next Door. We were in among all that, but one of the things I brought with me was this fascination with keyboard technology.

"And keyboard technology certainly wasn't included in Johnny Rotten's vision of punk. In hindsight though, it seems that was what made our band stand apart from the others. Many of the other bands were doing Johnny Rotten's version of punk."

Davies says it was an interesting period as much new technology was being released.

"It was more of an explosion of new technology," he recalls. "I can remember us getting hold of a brand new synthesiser, a completely new thing called the Solina String Ensemble and which has now become somewhat iconic.

"I remember getting hold of this thing and taking it back to my flat where I had a sound on sound tape recorder which meant you could put recordings on top of each other. And I stayed up all night just playing around and by morning I'd written the song Icehouse which was basically the product of this new gadget.

"Even newer things were arriving all the time. It was almost like every day a new piece of technology would become available. When we were recording the first album, I had a mad idea to record with some metronome to keep us all in time. Everyone thought I was completely mad, especially the drummer, but it's now become an industry standard known as the click track. Everyone uses one today and it's become the norm.

"We recorded the whole album that way but when we'd done it, a brand new gadget appeared called Doctor Rhythm which was like a little drum powered by batteries. The album was already done so it ended up on one of the songs on one of our b-sides. And suddenly there were drum machines everywhere."

Icehouse had formed as Flowers in Sydney in 1977 and titled their first album Icehouse. A change of name came about several years later when the band headed overseas.

"We'd released the Icehouse album in Australia and New Zealand and its success generated a bit of interest from overseas," Davies explains. "When we signed to Chrysalis Record in London to release the album in the rest of the world including the US and Canada, they pointed out to us that there was already a band in Scotland called The Flowers. And, of course, there was also the very famous American bass player Herbie Flowers who'd famously played on Lou Reed's Walk On The Wild Side.

"We had to change our name and as we were known as Flowers and for the song Icehouse and the Icehouse album we adopted that name."

The song Icehouse was so called because the Sydney flat Davies was living in at the time was very cold.

"I was living in a very conservative, very wealthy north shore suburb called Lindfield," he explains. "But I was living a small flat that was a subdivision of a big old mansion. And, apart from the fact it was quite a strange place and freezing cold, when our drummer John Lloyd first came to visit me, he walked in and promptly said he didn't like the place. He then just a promptly turned on his heel, walked out and never set foot inside my flat again. He felt it had a strange aura about it. And it did.

"But it was the old house across the road from my flat that really fascinated me," Davies laughs. "I kept quite strange hours back then and noticed that the lights in the old house were always on. All night, every night. And it seemed to have a floating population of residents. They would be seemingly there for a few months and then disappear. So it wasn't until I'd written the song Icehouse and made up some strange story about this house across the road that I discovered what it actually was.

"A couple of Icehouse fans had turned up on my doorstep and told me they were psychiatric nurses who worked in the house across the road. Apparently it was a half-way house for people with mental health issues who were coming back into society."

18 October 2011
From 612 ABC Brisbane:
The Karinthy Connection with Iva Davies
by Nicole Gundi
In 1929, Hungarian writer and poet Frigyes Karinthy wrote a short story called "Chains". Few people know of the book or the author but you would know the phrase he coined, "six degrees of separation".

Every Tuesday after 5.30pm, a music lover is invited onto Drive with Bernadette Young to continue the musical chain. This is The Karinthy Connection.

Iva Davies from Icehouse must move from John Lennon's "Gimme Some Truth" from Imagine.

I'm going from John Lennon to one of my own songs. "Goodnight, Mr Matthews" was the B-side of our single "Love in Motion". It was possibly the only song I ever wrote that quite deliberately referenced John Lennon, both in song writing style and vocal style. Completing the demo of it was quite protracted. I recorded the band playing my harmonic sketches of the backing at The Kirk Gallery in Sydney where we were rehearsing and I took home the tape and stayed up all night constructing the lead vocal line and lyrics. When it was completed early in the morning the sun was just coming up, I turned on the radio and the news reported that John Lennon had been shot in New York. It was a strange feeling. Mr Matthews was a real person, and the song is about him.....but that's another story.

I'm going from this song to Jimmy Hendrix's "Castles Made Of Sand". The link is that "Goodbye, Mr. Matthews" features a guitar solo where the tape has been turned around backwards and this reverse effect was used quite a lot during the "psychedelic" hippy period of the late 60's early 70's.

My next song is by the Beach Boys and the obvious link is "sand". Reputedly Brian Wilson, the primary songwriter, had his piano installed in a sand pit, and often wrote his songs while sitting naked in the pit at the piano! The song is "Little Deuce Coupe".

This leads me to the many songs written about cars. Marc Bolan of T-Rex famously wrote many references to cars in his lyrics and even named some songs after makes of cars "Buick McKane" for example. However, I'm going to choose his song "Children of the Revolution" because it contains that very famous line "I drive a Rolls Royce, 'cause it's good for my voice".

I'm going from here to David Bowie's "Jean Genie" because it features the talents and sound of Bowie's lead guitarist Mick Ronson on whose sound I modelled my guitar sound right from the beginning. Both Marc Bolan and Mick Ronson played Les Paul Custom guitars, which were of a very prized vintage, being either the 1958 or the 1959 model. I covetsed the sound both those guitarist produced and although I came close I never did quite achieve it.

It was possibly because I never got my hands on that much sought after vintage guitar. These days a good example of that vintage can sell for beyond $750,000.00 so if anyone is prepared to buy me one I'm happy to have another crack at it.

We finish on Lou Reed's "Walk on the Wild Side". There are a number of links here. David Bowie and Mick Ronson co-produced the recordings for "Transformer" and Bowie sang on the album too. I daresay it could be him helping the backing vocals. Mick Ronson did all the arranging, including string arrangements as well as play guitar and piano on this album.

16 October 2011
Here's your chance to own an awesome guitar autographed by Iva Davies! The funds raised go to Sarcoma cancer research. Good luck bidding!
12 October 2011
It has just been announced that Icehouse will be playing at A Day On The Green in Perth on February 18th! Member pre-sale starts at 9am on Monday, October 17th. Tickets on sale on Friday, October 21st from Ticketmaster.
10 October 2011
The Sunshine Coast Daily features a great slideshow featuring photos of Icehouse from the Caloundra Music Festival. Photos by Mark Furler.
Video is also by Mark Furler:
More photos can be found here, courtesy of Dylan Tusler.
And yet more photos can be found here, courtesy of Denise.
9 October 2011
Lovely set of photos from the Deni Ute Muster, courtesy of Michael Sims of Rock On Live Band Photography! More great photos were taken by Rauy Photography!
9 October 2011
Two more from JackDanielsAustralia:
7 October 2011
Radio interview: From a 16-year-old musician with the "Lucy Fields Jug Band" to the unmistakable voice of 80's band Icehouse, Iva Davies spoke to Tony McManus about the journey so far.
4 October 2011
From JackDanielsAustralia:
2 October 2011
Here are some videos taken at the Deni Ute Muster!
31 September 2011
If you have access to Facebook, check out this video of the last minute or so of "Man Of Colours" from Penrith. Iva hands over the vocals to Icehouse newbie Michael Paynter!
Also on Facebook, Tracy Rayner has uploaded several great pictures from Penrith!
30 September 2011
Some videos from the Penrith Panthers show!
29 September 2011
Take a look at this group of fantastic photos taken by Nammo, who attended the Belmont show. Nammo had this to say about the night:

"Was lucky enough to experience the ICEHOUSE concert at Belmont 16 Footers tonight. The show was totally awesome. If you find yourself somewhere where Icehouse are playing.... GO! Do not hesitate. Tonight's show was the best live show in ages!"
Here's a video from the night:
28 September 2011
From Penrith Press:
Icehouse to whip fans into a frenzy at Penrith Panthers
by Alexis Carey
After more than 30 yea/rs in the business, iconic Aussie rock band Icehouse still has what it takes to whip fans into a frenzy.
On the back of the successful release of their newest album, White Heat: 30 Hits, and Icehouse 30th Anniversary Edition in May, the band has just started off a highly anticipated nationwide tour.
Frontman Iva Davies said he had been surprised by the band's enduring popularity.
"It has been huge. The 30th Anniversary Edition went into the ARIA charts after 30 years, which is remarkable," he said.
Formed in 1977, the group was originally known as Flowers before switching to Icehouse during "a very strange time".
"In the very early days I lived in a beautiful big old mansion that was subdivided into flats that was incredibly cold," Davies said. "I couldn't afford to put the electricity on. It had a very strange vibe about it and I remember very clearly the first time our drummer walked in. Within seconds he said 'I really don't like this house' and he never came back."
Davies, who is behind a string of influential hits, including Great Southern Land, still can't quite believe the song's iconic status.
"I certainly didn't feel we had produced an iconic song at the time. I was gobsmacked by the reaction," he said. "I had just been away on the first international tour and I got very homesick, so I came back and wrote it. I had no idea it would still be around 30 years later."
Local young muso supporting
Thom Crawford is a name to watch out for. The 23-year-old from Hazelbrook was hand-picked by Iva Davies to perform an opening act at Icehouse's Penrith show, during a recent competition.
Crawford, who has spent a year overseas working with big names such as Jason Mraz and Train, beat more than 100 others to score the coveted gig. The talented soloist describes his style as "jazz pop" and says he will perform with a five-piece band on the night.
"This is an amazing opportunity and I can't really believe it, it's quite surreal," he said. "It will be the biggest crowd I have played in front of. It's a big step up."
Crawford's EP Solid Ground is available on iTunes. To check out his music visit triplejunearthed.com/ThomCrawford or facebook.com/thom.crawford.
27 September 2011
From BMA Magazine:
Icehouse
By Justin Hook
"We were a bit of an anomaly. I was very aware that we were a punk band in the middle of a punk movement but also very contradictory."

MEN OF MANY COLOURS

Even though they were a phenomenal commercial success and have written some of the smartest (Taking the Town), eeriest (Icehouse) and iconic (Great Southern Land) songs in the last 30 years, Icehouse don't really get their dues. Yes, they're widely respected, but not loved in the same non-ironic way as Midnight Oil or The Saints. Now I'm not suggesting it warrants a Royal Commission, but it's not entirely out of order.

Now that they have reformed in the wake of the recent remastering of the debut album (Icehouse) and greatest hits CD/DVD set (White Heat) lead singer/guitarist and songwriter, Iva Davies is in the odd position of talking about his band again. "It's slightly surreal and it's becoming my job again. But it's also quite an interesting time because I am going back to a place I know very well but I just haven't visited it for a long time."

From the debut through to the massive best seller Man of Colours, Davies worked his way through multiple genres and played around with what constituted a 'pop song': the epic dryness of Southern Land, the radio friendly bombast of Mr Big, the new wave urgency of Taking the Town, the Bowie-ness of Hey, Little Girl. From the very beginning it sounded like Icehouse knew exactly what they wanted. Not so says Davies – "I didn't have perspective or any kind of distance at all. So in that sense I didn't have a vision. All I had was a very strong knowledge of what I wanted and what I didn't want."

Surprisingly it turns out that what he wanted was Pink Floyd. "I was 17 when I first heard Dark Side of the Moon – it had an extraordinary space you could just walk around in. It told me that you could do amazing things in a recording studio. Because even though we were basically a pub band what I really wanted to do was get into a studio and make those kinds of aural pictures."

During the ruthless local '80s pub rock scene Icehouse not only prospered, they also had no problem playing certain industry games. Like playing on the venerable Countdown. "We were a bit of an anomaly. I was very aware that we were a punk band in the middle of a punk movement but also very contradictory. We didn't buy into the grandstanding that came with the punk movement. It ultimately evaporated but was taken very seriously at the time. But we had our own space so it didn't worry us that we could go from the Oxford Tavern [tough as nails Sydney pub] and then turn up on Countdown. Didn't bother us in the least."

And now they're playing shows again, Davies finds himself in pubs again, playing a warm up show at St Kilda's Esplanade Hotel recently. "I haven't been in a pub for about 20 years! So it was quite a shock to the system."

24 September 2011
Awesome bonus performance of "We Can Get Together" from Icehouse's Friday morning appearance on TODAY!
23 September 2011
Iva was interviewed by Geelong's 93.9 Bay FM.
23 September 2011
Here is the full televised performance from TODAY, complete with Iva's interview segments with Richard Wilkins!
The Today Show introduced the line up for Icehouse the fans will see in concert. We'd like to welcome Michael Paynter to the Icehouse family! We wish Iva, Paul W., Paul G., Steve, Glenn and Michael good luck on the road! Good luck to Larry, Keith and the Icehouse team, as well
Lastly, a photo courtesy of Damian Robertson: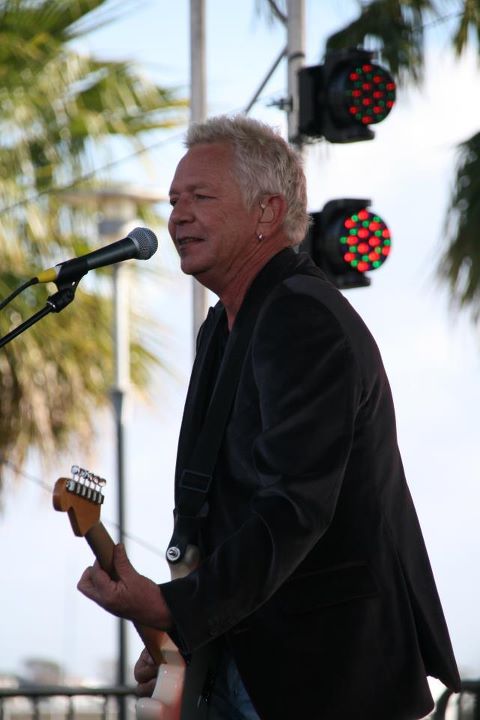 22 September 2011
Here are a couple of photos and several videos taken at the rehearsal for Icehouse's appearance on tomorrow's edition of TODAY!
18 September 2011
From Courier Mail:
Icehouse's Iva in from the cold
by Mike Bruce
For years Iva Davies and Icehouse flew under the radar. A couple of digital releases and a procession of festival dates later, and Icehouse are back and charming a whole new audience.
Iva Davies couldn't quite believe what he was seeing. As he looked in to the front row at a surprise gig at Melbourne's Espy in July, he could see the audience "singing every single word" of his songs.
The front row wasn't greying Baby Boomers sensibly nursing bottles of water. It was shoulder-to-shoulder 20-somethings who were probably 10 years off being born when his band Icehouse released its 1980 debut album, Flowers.
"Our bass player nudged me afterwards and asked me if I saw how many young people were singing our songs," Davies recounts. "It was absolutely mind-blowing."
Davies, the co-founder and creative force behind Icehouse, puts it down to a couple of things.
Ironically, the man who for so long resisted his music going digital, believes the band's recent - and rather late - foray into the download has introduced a whole new generation to their music.
The other thing is talent - a talent to foresee, even in those early days of synthesised music, what would be cool, or rather what would be naff, in 30 years.
In May, the band repackaged and re-released a 30th anniversary double CD and DVD of Flowers. The re-release made it to No.2 in the ARIA Top 20 Australian Albums chart and hit No.18 in the Top 50 Digital Album chart. They followed up last month with the release of White Heat: 30 Hits, a collection of their biggest hits, which debuted in the ARIA Albums chart at No.5.
"Entering at No.5, well, if you'd told me that a year ago I would have been in complete disbelief," Davies says.
Despite his near-Luddite resistance to going digital, Davies concedes the move has undoubtedly tuned a whole new demographic into his music.
"What I see in my children's friends is them all over the place on everything, going way back. So it doesn't surprise me when one of my son's mates says, 'I'm listening to The Who', or when my daughter asks me if I can play Foxy Lady by Jimi Hendrix. They can, and do, get thousands and thousands of songs, and that, probably better than anything, explains why 20-year-olds would know a catalogue that's 30 or more years old."
At his daughter's age (17), Davies reckons he probably owned three albums. Suddenly the band that had defied the digital juggernaut has, as well as a new record deal and new publicists, a website, a Facebook page and a presence on iTunes.
But Davies' clean musical talent and classically trained ear may have also ensured the Icehouse sound is still hip in 2011, and helped the band avoid being lumped with their peers in the new-wave and synthpop genre who didn't stand the test of time.
Davies says he was discussing with someone recently those early recordings and use of synthesisers and why some had dated so badly and others hadn't.
"I only then remembered that I was very aware when some of these things were being invented and starting to hear what people were doing with them, that some of the sounds they would produce would date very badly," he says.
"That's a peculiar notion for me in my early 20s, to have that much of a radar up for what would end up sounding twee further down the line. I suppose it was a kind of gut instinct really."
Davies calls himself "old-fashioned", a traditionalist. He resisted the transition to digital for so long because he cherished the album and its musical architecture.
"I wrote albums to be a collection in a particular order. I think that was probably burned into my consciousness when I was 17 and I first heard Dark Side of the Moon. I cannot imagine downloading that album a track at a time . Obviously I've had to relent, otherwise I'll just get left behind."
Another about-face has been the decision to tour. Three years ago Davies, now 56, declared it was "an extremely difficult thing to have to sing for two hours" at live gigs and that he no longer had the stamina to go on the road.
But now there's a string of selectively cool festival dates - they'll perform at the Caloundra Music Festival next month, at McLaren Vale's Gorgeous Festival in November and at Sydney's Homebake and Victoria's Meredith Music festivals in December. And early next year they'll do the Day on the Green circuit with US duo Hall and Oates, including an outing at Mt Cotton's Sirromet Winery.
All neatly spaced apart, no end-on-end gigs, no punishing travel. Davies says it's a far cry from his memories of touring in the '80s - five or six gigs a week for weeks on end, peppered with sapping roadtrips.
As calculated as he has been with the schedule, Davies been equally selective in the flavour of festival and the bill. He never wanted the band's comeback to be typified as part of a revival or retro gig.
"In selecting the dates, we have chosen those festivals that stand alone," he says. "We can be part of them but aren't characterised by a bunch of old bands."
And when they're done touring, expect more from the industrious Davies and co-founder, bass player and manager Keith Welsh. Despite the ambition of the Flowers project and the huge amount of work in transferring and remastering the tapes, the success has spurred the pair into getting more of the Icehouse catalogue out there.
"We were completely unprepared for the way the Flowers album was received, going back into the Top 20 after 30 years," Davies says. "There was a hell of a lot of work involved so we know it will take us a while to assemble these things, but that was part of the motivation of putting White Heat out as an interim until we have together all these albums and re-release them all."

18 September 2011
Pictures from the JD Set in Sydney, courtesy of theaureview.com, musicfeeds.com au, and fasterlouder.com.au!
16 September 2011
Paul Cashmere speaks with Iva about the songs on White Heat.
Iva Davies, the pop genius behind Australian legends Icehouse, goes track-by-track through every single they ever released.
Icehouse were giants of the '80s new-wave scene, scoring eight Top Ten albums and twenty Top Forty singles across their career. On the 30th anniversary of the band's first album, they have delivered an extra special re-release of Icehouse (since they were called Flowers back then). There has also been a compendium of every single they ever released, titled White Heat – 30 Hits.
Every Icehouse classic appears, and frontman Iva Davies visits Noise11 to discuss every single song in a rare track-by-track exposition of their entire career. It's Australian music history. Enjoy.
15 September 2011
Videos from the Melbourne JD show!
15 September 2011
This photo gallery from the Melbourne JD show , courtesy of east13photography.com, includes several great shots of Iva!
15 September 2011
From The Mercury:
Icehouse joins festival acts
By Kane Young
A two day festival is set to breathe new life into Launceston's music scene and raise much-needed money for lung disease research over the March 2012 long weekend. Organisers expect more than 18,000 music fans to attend the Breath of Life festival on March 10-11, which will be headlined by platinum-selling hip-hop crew the Hilltop Hoods and Australian rock icons Icehouse. The announcement comes a day after rival festival MS Fest was officially moved from Launceston to Hobart to avoid a clash between the two events.
"The Breath of Life festival will bring together all of the very best of festivals, catering for the young and the young at heart," organiser Clint Pease said. "Both days will offer something truly unique and will deliver the creme de la creme of national and international music. There will be something for everyone throughout the weekend. Breath of Life is going to bring a new era of festivals and events to the Launceston region."
The Hilltop Hoods and Icehouse will be joined by chart-topping Fremantle trio Eskimo Joe; ARIA Award-winning band Grinspoon; ever-popular rockers The Living End; Sydney folk-rock five-piece Boy and Bear; festival favourites Short Stack; Melbourne indie-rock trio Children Collide; pop princess Owl Eyes; and metal bands Parkway Drive and The Amity Affliction. The Ministry of Sound Clubbers Stage will follow former MS Fest organisers Pease and Stacy File to Breath of Life, with Sneaky Sound System, The Potbelleez, Tonight Only (Sam La More and Groove Terminator), Vandalism, Denzel Park and Goodwill all set to perform. Popular SBS music trivia show RocKwiz will also air an episode from the festival. More acts will be announced soon.
The Breath of Life festival was created in 2007 by Australian rocker Diesel (Mark Lizotte) and his family to raise funds and awareness for the Australian Lung Foundation, and has until now been held in Devonport. Pease and File hope to eventually take the festival into other states and even overseas. "After meeting with Clint Pease last week I now can truly see that this event has potential to go far beyond the desired outcomes that we initially thought it could," Diesel said.

13 September 2011
Tasmanians take note: Icehouse is coming to your area as part of the Breath of Life Music Festival, in support of The Australian Lung Foundation! Icehouse will be on stage Saturday March 10th, and tickets will be available soon via OZTIX.
13 September 2011
From Mixdown Monthly Magazine:
Icehouse
By Mitchel Brown
Up until quite recently, it had been a long time since we'd heard anything of Icehouse, but they've certainly been making up for lost ground in the last few months. Since the release of the 30th anniversary edition of their album Icehouse (originally released when the band was still known as Flowers) in May this year, they've played a surprise show to a full house at Melbourne's Esplanade Hotel, announced an extensive run of tour dates and festival shows and, most recently, through their new publishing deal with Universal Music, released White Heat: 30 Hits, a compila-tion of every one of their singles ever released worldwide. Far from content to simply ride on the coattails of their former glories, however, the band has neglected the all-too-obvious route of pair-ing up with fellow Australian icons of yesteryear for touring purposes, instead making the surprise move of booking a support slot with Art vs Science. If it seems like an attempt to relaunch Icehouse for the new generation, it's perhaps not too far from the truth, as lead singer and sole remaining founding member Iva Davies explained when we caught up with him.

Was the decision to tour with Art vs Science a conscious effort to stay relevant in the minds of a younger audience?
Yeah, certainly. And that's where my interest is, too. I've actually been producing a little band from Sydney and those guys are barely 20, and believe it or not I've actually seen Art VS Science. In fact, I've been standing less than 10 feet from them. I was in the TV audience about a year and a half ago when they played on Adam Spencer's Sleek Geeks, and I've actually seen them subsequently again as well, so I'm really looking forward to it. They're just very entertaining.

Was the surprise Espy gig the preconceived beginning of a grand comeback or just a spur-of-the-moment idea?
It actually was a very late thought. We were down in Melbourne to do a closed charity event on the Friday night, and then this idea turned up to stay down the extra day and play at the Espy the next night. So it sort of came together right at the last minute. In fact, by my calculations it's been 18 years since we played in a pub! So it was quite a blast. The thing that was surreal for me was the audience started singing with the first song from the first line and didn't stop singing with me the whole night. It was incredible.

It really does seem to have gotten the ball rolling for this Icehouse revival, though.
Well, the last 14 years or so has been characterised by just getting one project after another, all of which was not related to Icehouse. It went from things like a ballet in 1995 to the piece for the millennium, from that into the Olympics into getting a phone call from Peter Weir to work on Master & Commander, and then that in turn led to a telemovie project, and then I got a call to work on a lot of the opening and closing cer-emony music for the Asian Games. So these things sort of just kept coming up, and a lot of them were quite a lot of work that involved big slabs of years. So really, that's why it's appeared to be as quiet as it's been. Sound Relief, I think, was the first public performance we'd done since 1993.

Woah! That's quite a while, there.
Yeah. I'm actually only just starting to go back to the guitar now. As you can imagine, my life's been domi-nated by working from computers, but I'm now working again with Keith Welsh, who was the co-founder and bass player. Keith's been working in the music industry and he's now managing the band and the cata-logue. And the other side of Keith is that he is a very keen collector of guitars. In fact, what he does is actu-ally collect and restore vintage Fender amplifiers. This is kind of a little hobby that he has. And so one of the things that's been happening there is actually reconnecting me with the guitar. And it's been a fair while since I've sort of got involved with using the guitar as my primary instrument.

It seems odd that your songs had never been previously gathered together in the form of the com-pilation you've just release, White Heat: 30 Hits? Was that something you'd really sat down and though about before?
I'd been aware of it for a long time, and one of the reasons I wanted to do it was to assemble all the music videos into one place too. It's not just about the songs, but the fact is that probably most of those music videos have never been available - certainly not legally, anyway! But to do that needed a lot of work, because I needed to retreat the audio of those in 5.1. And just the expense of getting them restored - we're talking about video tapes going back 30 years. In fact, I didn't have masters of quite a few of them. We actually had to track down television stations and people that had broadcast-quality versions of those clips because I didn't actually have all of them. So that was what I thought was worthwhile, to actually put everything together in one place.

You're back playing shows, back in the public eye - everything seems perfectly set up for the release of the long-awaited Bipolar Poems album.
You know, my feeling on that collection of songs, they go back to a period from 1997-1999. And a lot of them we actually never finished recording, so my instinct at the moment is to not go back and revisit them. I'd be giving them away probably before I'd be going back and coming to grips with those particular songs. I'm more curious to think about what I might do from here in terms of news songs. And I think that's going to come out of the process of re-engaging me with the guitar and the band playing a bit. All of that stuff leads into just getting interested in writing songs as opposed to what we've been doing for the last 12 or 13 years, which was writing soundtracks and other major event pieces of music. So I think it will happen, I just wouldn't like to put a timeframe on it at this point!

Since you're back playing guitar, we have to ask - what's the axe of choice at the moment?
Well, actually, through Keith I've got a relationship with Fender. And of course I've played for most of the period with the band, right up until the last tour in 1993, a 1962 pre L Series Stratocaster, which I've now retired. But Fender have actually put together virtually a copy of it, but with certain new modifications. So I've actually got some very interesting electronics in my guitar, which are a bit top secret at the moment, but that was all put together by Fender for me. So in essence, it's probably best described as a '60s Eric Clapton Stratocaster, but it's got certain modifications that I've made to it.

Could we be seeing the Iva Davies signature model in stores soon?
Ah! Well, we sort of talked about that, because in actual fact the electronics of it are very exciting. It's almost like having two guitars in one. There's one very simple switch that gives you a whole "un-Stratocaster" set of pickup configurations, which sort of turns it into a Telecaster. It's quite bizarre. It means that it's just got an incredible range of sounds, so much so that going into these live shows I'm having to stop myself from using half of it, because there's too much to deal with! But certainly in terms of recording, it'll be incredible to use, because there's just an incredible variety of sounds.

11 September 2011
Universal Music Australia is ecstatic to announce that, after only two weeks of sales, the latest release from ICEHOUSE has exceeded gold status.
The band made its return to the charts earlier this year with the release of the 30th Anniversary Edition of the FLOWERS ICEHOUSE album and now White Heat: 30 Hits is continuing the resurgence. Debuting at #5 in the ARIA Top 50 Album Chart last week and holding inside the Top 10 at #7 this week, the album's release has also seen the return of Great Southern Land to the ARIA Singles Chart, almost 30 years after its first release.
Says Universal's George Ash: "Iva has done it again, the debut of White Heat is one of this year's top selling debuts on the Australian album chart, selling double the volume of a regular number one, in its first week hitting gold, a phenomenal achievement and a real compliment to the relationship Iva has and has always had with his many Icehouse fans."
Read the entire press release.
7 September 2011
Iva was interviewed by JT for New Zealand radio station Classic Hits 97.4, but the audio file is no longer available on their site.
7 September 2011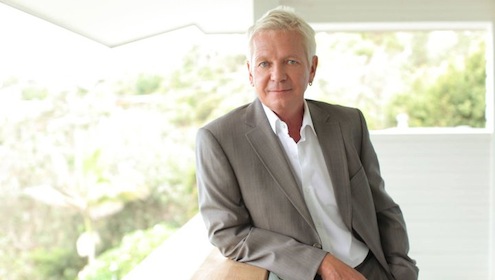 From Glam Adelaide:
Icehouse Heads to SA for the Gorgeous Festival
By Gen Whaites
Eighties rock is set to make a comeback this November as iconic Australian band Icehouse headlines South Australia's new music festival, the Gorgeous Festival. Glam Adelaide sat down to chat with lead singer and founder of Icehouse, Iva Davies.

If you're anything like me, and are too young to remember the eighties, you may not recognise his name, but you will recognize his music. For over 30 years, Icehouse has had a consistent presence in the Australian and international music scene, with over 3 million albums sold locally and 9 million sold internationally, eight top 10 albums and over thirty Top 40 singles in Australia, USA, Canada, Britain and Europe. Their best known singles on the Australian charts were 'Great Southern Land', 'Hey Little Girl', 'Crazy', 'Electric Blue' and 'My Obsession'.

Iva has played in Adelaide many times over the years but says he is excited to explore the McLaren Vale region during the Gorgeous Festival.

"I'm especially looking forward to it because it sounds like such a fantastic place," he says. "I think it's increadibly interestingly set up because it's not just an outdoor show, it's a complete event."

The very first annual Gorgeous Festival is a one day music festival showcasing not only some of the best of Australian music but is a chance to experience all that the McLaren Vale region has to offer, including food and wine. Gorgeous Festival boasts an eclectic lineup featuring a diverse range of acts, stylistically the music will be contemporary roots, folk, blues and indigenous with the festival providing a stage for well known acts.

While you might not have heard much from Icehouse over the past few years that doesn't mean they have fallen off the radar. "We've never actually stopped playing but we've only played very selectively and only generally closed events," says Iva. "My world has been dominated by other types of projects."

These include projects such as creating the score for a ballet with the Sydney Dance Company and also for the Hollywood Blockbuster 'Master and Commander.' Icehouse also recently released a new greatest hits compilation titled 'White Heat: 30 Hits' and ha sre-released the bands first album. However Iva says the band hasn't been playing together regularly until quite recently.

"Earlier this year we put out the 30th anniversary of the Flowers album, which was of course the first album, and recognising that, that was 30 years ago makes me feel old! It's odd for me because obviously by now I've got children that are nearly grown up and it just sort of makes me realize how long a period it is."

While Iva may have grown up children, and it's almost 30 years since the release of Icehouse's most famous song 'Great Southern Land', Iva maintains he still feels young at heart. "There is something about being in a rock and roll band that kind of makes you feel 20. It's just the nature of the job I guess."

Icehouse has just signed a new record deal with Universal and plans to re-release some of their other albums so that fans can purchase their songs by digital download. But does a new record deal also mean a new Icehouse album?

"At the moment the amount of work involved in putting together all these albums is daunting enough I think."

However, fans should keep their fingers crossed because it doesn't look like Iva Davies and Icehouse will be slowing down anytime soon.

7 September 2011
From 3AW693:
Iva Davies still 'way cool'
By Donna Demaio
Quote of the week: " I can remember it was the daggiest thing ever to be into music when I was at high school and now it's way cool," says music legend Iva Davies while giving the thumbs up to tv talent shows which he says "give exposure to people passionate about music".
7 September 2011
From 702 ABC Sydney:
Iva Davies looks back on 30 years of Icehouse
By Matthew Perkins
2011 marks 30 years since Sydney band Flowers were forced to change their name to Icehouse. They would go on to become one of the most successful Australian pop groups of the 1980s. Founder, songwriter and front man Iva Davies dropped by the Evenings studio to chat about the early days, stage fright and his secret life as a folk musician.

6 September 2011
From The Brag:
Interview: The JD Set
Art vs Science Go Electro Blue
By Liem Pieper
The exact date of the birth of Jack Daniel had been lost in the (boozy) mists of time, so the team behind The JD Set are claiming the entire month of September to celebrate as a precaution. For his 161st birthday this year, they've arranged a night inspired by and devoted to the classic Australian rock band Icehouse, featuring one of the biggest acts on the local tour circuit: Art vs Science.
Icehouse (originally called Flowers) were one of the most celebrated Australian bands on the pub circuit until 1980, when their debut album Icehouse received critical acclaim and rocketed up the national charts. Fronted by the legendary Iva Davies, they ended up selling over nine million albums, with eight releases hitting the top 10 and over thirty top 40 singles, including 'Crazy', 'Electric Blue' and the unofficial national anthem, 'Great Southern Land'. BRAG tagged along as Dan Williams from Art vs Science caught up with Iva for a chat on songwriting, inspirations and how music has changed in Australia across the generations.
"I used to think that I wrote as an observer, not about things that happened to me or affected me," Iva says. "Now, as I've been looking back as we've been reissuing the recordings, I realise they were a lot more autobiographical than I'd first intended, [and] it varies from song to song and time to time. Sometimes just a sound will inspire an idea, sometimes it will be specific to an instrument."

The years have given Iva time to reflect on the work he did back then, and it turns out that the themes behind the songs run quite deep. For example, when asked whether his famous lyric about the Blue Mountains in 'Great Southern Land' is based on experience, he responds, "There's no reference to the Blue Mountains in the song. There is reference to 'mountains', in a generic sense. I believe that the geography of this country – especially the mountain ranges – is the gauge of the true antiquity of it. To appreciate the ancient nature of the place, you just have to think about the time that erosion has taken to form such a landscape."

Iva's legacy can be heard in the lyrics of a whole generation of songwriters, including the artists paying tribute to Icehouse at the JD Set. Joining the lads on this great experiment will be two of Australia's greatest young frontwomen, Kate Miller-Heidke and Patience Hodgson of The Grates, as well as Tim Derricourt, the guitarist and co-vocalist of experimental pop outfit Dappled Cities. Together with the guys from Art vs Science, they'll bring their considerable musical chops to reinvent and revitalise the classic tunes of Icehouse.
For the younger artists like Dan, this is a chance to get up close and personal with a musical hero; a chance that Iva himself had when he played alongside David Bowie, Roxy Music and Brian Eno. Iva notes that even with the proliferation of musical choice available these days, heaps of kids keep calling back to the classics for their kicks. "There's so much more to choose from these days… The irony is that the 25 year old generation seem to be discovering 'old school', so I daresay that, [if I were 25 now], I might be listening to exactly what I was when I was that age anyway."

And with Icehouse just announced to play the Meredith Music Festival, rumours are running hot that Davies might grace the JD Set with a little of the original magic himself… He doesn't confirm or deny, but reminisces fondly on playing shows back in the '70s and '80s. "In Sydney it was a choice between the Bondi Lifesaver and the Royal Antler… The venues would be jammed, sweat dripping off the walls and everyone just knew how to have a great time."

Who: Art vs Science, Kate Miller-Heidke, Patience Hodgson (The Grates), Tim Derricourt (Dappled Cities) and Purple Sneakers DJs
What: The JD Set celebrates the music of Icehouse
Where: Upstairs Beresford
When: Thursday September 15

5 September 2011
Tune in to Ten on 7 September to see Iva appearing on Spick & Specks!
3 September 2011
Check out this video from the Special Olympics fundraising Variety Dinner at Darling Harbour, August 2011. Iva performs the Tom Petty song "Free Fallin'" with Brynn, Evan, and Remy, and then as a solo he performs "Great Southern Land." Excellent stuff!
2 September 2011
From Time Out Sydney:
Icehouse
Iva Davies talks about the renaissance of his much-missed band
With the new White Heat compilation on shelves, festival berths at Homebake and Meredith, a tour with old friends Hall & Oates and a career-spanning reissue series in train, 2011 is already looking like the second coming of Icehouse. Andrew P Street talks to Iva Davies about looking back while looking forward.

The reactivation of Icehouse must have been in the works for a while?
A lot of it has come together surprisingly quickly. That catalyst is that I'm now working again with Keith Welsch, who was a co-founder of Flowers/Icehouse. He was the bass player at the time, but he's been very heavily involved with the music industry for the last 30 years, managing bands, and record companies and publishing companies and so on. I guess to some extent I've been lacking in hands on management for quite a long time up until reuniting with Keith.

It's been a surprise – if you had asked me a year ago what Icehouse's status was, I would have said, "Well that's that."
Well, I've never closed down the entity of Icehouse, like other bands did, because I always thought that that was folly. What happened was that around 1994 I started becoming involved with extra curriculum activities, the first major one of those being my second major ballet for the Sydney Dance Company [Berlin], and from there a number of projects came up. The 25 minutes piece for the Millennium based on 'Great Southern Land' took me nearly a year to put together, and that in turn triggered work for the Olympic Games, then I got the amazing call from Peter Weir to do [the score for] Master and Commander, and then I was invited to be involved in the opening and closing ceremonies of the Pan-Asian games… They were all incredible opportunities, but they were all removed from work with the band. It's been a long time since I've actually engaged with the guitar.

Well, that's been true for a while: early 80s albums Primitive Man and Measure for Measure were mainly, if not exclusively done on keyboards and Fairlights [music computers], were they not?
Well, it's an interesting observation. Really, if you were to put down a list of all the hundred-odd songs, probably only four I could attribute to being written on or with the guitar. The rest of them were derived from keyboards or samples or some kind of computer keyboard technology.

Even the first album?
The Flowers period was very heavily dominated by my relationship with the guitar, even though some of the songs on that album were completely derived from keyboard technology. The song 'Icehouse'is a perfect example of that: we bought a new string synthesizer and I took it home and fiddled with it all night with a tape recorder and created that song. So yes you're right, because I hadn't been involved in a lot of these albums to any heavy extent, but over these last 14 years or so I really have very rarely picked up a guitar.

So the calluses are completely gone?
Well, they're back again now. [laughs]

Keith aside, are you still in touch with the old members? There's been what, 20 or more people through the band over the years.
There's a quite a family of Icehouse players. It is rather peculiar arrangement I suppose, but when you get right down to it they're very long term relationships. I still have regular contact with Guy Pratt, who played bass for us back in 1982.

And who wrote very affectionately about his time in the band in My Bass & Other Animals.
Oh, you read it? He rang me before he was about to write the book and asked me whether I had any stories to tell and I gave him quite a bit of material which ended up in the book that he had forgotten about; we've both forgotten a great many things. [laughs] There are things that happened with the band on tour that I had no idea about. These stories about the band just keep emerging, a lot of them are extremely funny.

Like that [80s-era keyboardist] Andy Qunta had been in a porno film?
Well, the interesting thing about that was that I had no idea about it. It was a series that was apparently quite famous, and the series was called Electric Blue. I had no absolutely no knowledge of it: he appeared in a gorilla suit in one of them.

Seriously? He must have snickered a lot when you wrote that song.
He must have! [laughs] Actually, I've never discussed it with him!
1 September 2011
Iva and Paul Gildea gave a fantastic acoustic performance of Electric Blue for use by various radio shows! Enjoy!
31 August 2011
Longtime Icehouse friend and tour manager Larry Ponting is Chairman of Entertainment Assist. This charitable organisation was established to provide preventative assistance, crisis support and education to all individuals who earn their primary income from the Australian entertainment industry. Larry spoke at the launch of this new endeavor. You can read his speech on their site.
Iva attended the launch, seen below with fellow Entertainment Assist Patron Shane Jacobson and a stilt walker: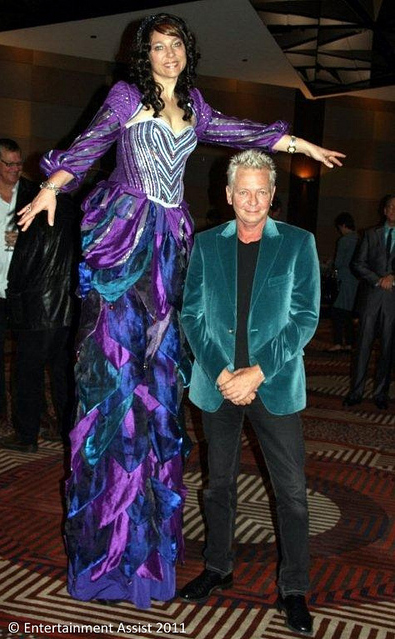 30 August 2011
From penrith-press:
Icehouse offer opening act gig to Penrith bands
by Alexis Carey
Legendary Aussie rockers Icehouse are offering one lucky local band or individual the chance of a lifetime - to perform as the opening act at their coming Penrith show. Bands or solo performers from western Sydney are encouraged to enter and the only requirement is that at least one member must live locally. The competition is open to bands from as far as Parramatta and the Blue Mountains. Icehouse will perform at Penrith Panthers' Evan Theatre on Thursday, September 29.
Icehouse frontman Iva Davies said he was eager to discover western Sydney's talent. "I remember when Icehouse first started performing and how difficult it was to find gigs where there would be a receptive audience, so we'd like to give someone the opportunity to play with us in their home area," he said. "We're looking for artists with interesting songs who can play well and connect to the audience through their performance. I've worked with a lot of young, talented people in the past couple of years and I know how much great talent there is. So now I'd like to see what western Sydney has to offer."
For your chance to perform, visit facebook.com/icehouseband, click on the left-hand tab "Play With Icehouse" and fill out your details. Entries will close at noon on September 11. The winner will be contacted within 72 hours and will be announced on the Icehouse Facebook page.
TERMS AND CONDITIONS
* The winning artist must have at least one member that lives in western Sydney
* The artist will be notified via email or phone on September 14 with more details and a worksheet for the show
* The artist will be paid $300 plus GST (if registered) for the performance
* They will need to deliver themselves to and from the venue, supply their own front of house sound engineer and are required to play a 30 to 40-minute set, appearing before fellow support act Lime Cordiale

29 August 2011
From undertheradar.co.nz:
Hall and Oates Announce NZ Shows with Icehouse
More mega 80s acts have been announced to play NZ at the start of 2012. This time it's Daryl Hall and John Oates, best known as just Hall & Oates, who will be joined by Icehouse at the Day On The Green 2012 series....

Saturday 28th January - Church Road Winery, Napier
Sunday 29th January - Villa Maria Wine Estate, Auckland
Press Release:

DARYL HALL & JOHN OATES
RETURN TO NEW ZEALAND
TO TOUR WITH ICEHOUSE
And local act Goodshirt!

THE number one selling duo in music history, the pioneers of rock'n'soul, DARYL HALL & JOHN OATES are returning to New Zealand for their first shows in more than 30 years! M.

Joining them for what promises to be a truly bedazzling summer concert event is one of Australia's most revered bands ICEHOUSE, playing their first NZ shows in more than 20 years!
The two musical trail-blazers will perform two a day on the green winery concerts at Church Road Winery, Napier on Saturday January 28 and Villa Maria Estate, Auckland on Sunday January 29.
Keen music aficionado's may well remember the link between these two fine acts – John Oates having co-written and sung on the Icehouse hit 'Electric Blue'. Of course, they also share a legacy of an incredible musical catalogue, chart and radio domination and have inspired and influenced the musical environment of their time - and since!

"I haven't been to New Zealand in way too long," Daryl says. "The people are great and I know that they love music. We're all going to have a good time." In fact, Hall and Oates haven't been to NZ since they played the Logan Campbell Centre in 1980!
"I remember being invited by Iva Davies to come to Sydney to try to write a song in the late 80s," John Oates says. "We tried for a few days and didn't come up with much of anything. Then we just hung out on the beach while Iva went windsurfing and when we returned to the studio we finally came up with the song Electric Blue."
Iva Davies adds: "Electric Blue went on to be one of Icehouse's biggest hits around the world. He and Daryl Hall are amazing musicians, writers, arrangers, performers and great innovators (just check out Live From Daryl's House online and both of John and Daryl's recent solo works). So when the opportunity came to share the stage with them I leapt at it. This is going to be a lot of fun and I'm really looking forward to an exciting run of shows."

Starting out as devoted disciples of earlier soul greats, Daryl Hall & John Oates scored six US #1 singles, 'Rich Girl', 'Kiss On My List', 'Private Eyes', 'I Can't Go For That (No Can Do)', 'Maneater' and 'Out Of Touch' from six consecutive multi-platinum selling albums. Along with 'Sara Smile', 'One On One', 'You Make My Dreams' and the sublime 'She's Gone', they racked up a phenomenal 34 Billboard chart hits.

By 1987 the RIAA (Record Industry Association of America) recognised Daryl Hall & John Oates as the number one selling duo in music history, a record they still hold. One of the most sampled artists today, their impact can be heard everywhere on a new generation of musicians, prompting a SPIN Magazine cover story 'Why Hall & Oates Are The New Velvet Underground".
Most recently the duo released the box set 'Do What You Want, Be What You Are: The Music Of Daryl Hall & John Oates", their first comprehensive career spanning offering, featuring 74 tracks (16 previously unreleased).
Outside of the band Daryl Hall continues the award-winning monthly web series 'Live From Daryl's House' (ww.livefromdarylshouse.com) which began in 1997. Forty-four episodes later with guests as diverse as Rob Thomas, Smokey Robinson and Todd Rundgren, the series has garnered huge acclaim including the 2011 Best Performance Series at the MTV Online Music Awards.

In late September Daryl will be releasing his new solo album 'Laughing Down Crying' on Verve Universal.

Meanwhile earlier this year John Oates released a critically acclaimed solo album 'Mississippi Mile', a beautifully recorded collection paying homage to his love of Americana Blues, and has been touring with The John Oates Band to support it.
"We've got the best of both worlds", John says. "We're both very passionate about our solo projects and then we get together and play as Hall & Oates. I'm happy that a younger generation is still discovering what Daryl and I have done, and that the songs have held up and people care enough to re-record them. It's been a cool thing to happen later in our career and it keeps our music alive."

The re-emergence of ICEHOUSE into the touring world has been met with an overwhelming response, one that befits Iva Davies' iconic status. From their recent live performances in Australia, it's obvious the band is in great form and ready to excite fans once again.

This week sees the issue of "White Heat: 30 Hits" which brings together every ICEHOUSE single ever released. The 3 disc set features 30 songs in chronological release order plus a DVD of 32 film clips. The album provides a remarkable journey through the band's career with hits like 'Great Southern Land', 'Hey Little Girl', 'Crazy;' and 'Electric Blue'.

Since forming as Flowers in 1977, Icehouse have won acclaim all over the world and it will be an absolute pleasure to see them in full flight once again during this tour.
Officially reforming, Goodshirt have to be one of New Zealand's best loved pop/rock acts of the last decade. Their string of impressive hits live on as kiwi music greats and since their hiatus in 2005 they've left a large gap on the local music touring scene. Come along and sing along to songs such as #1 chart topper 'Sophie', 'Place To Be', 'Green', 'Blowing Dirt', 'Fiji Baby', 'Buck It Up' and more. This is a rare opportunity to see Goodshirt play their first reformed gig after far too long....

CONCERT DATES:

Saturday January 28 a day on the green CHURCH ROAD WINERY, NAPIER
TICKETS: General Admission (GA) and Reserved seat tickets from www.ticketmaster.co.nz or 0800-111-999.

BUS PASS: Available from Nimons & Sons Ltd ph 06 877 8133 and WBL ph 06 870 8740 ACCOMODATION: For accommodation please go to: www.hawkesbaynz.co.nz

VIP CONCERT & DINING PACKAGE: Please contact Melanie Johnson at Church Road on 06 833 8232 for further information on packages available through the venue.

Sunday January 29 a day on the green VILLA MARIA ESTATE, AUCKLAND TICKETS: General Admission (GA) and Reserved seat tickets from www.ticketmaster.co.nz or 0800 111 999.

BUS PASS: Available from www.ticketmaster.co.nz or 0800 111 999
ACCOMMODATION: For accommodation please go to: www.aucklandnz.com

For full event information for the winery shows, visit www.adayonthegreen.co.nz
TICKETS ON SALE WEDNESDAY SEPTEMBER 7
27 August 2011
Exciting news from A DAY ON THE GREEN! ICEHOUSE shows in Australia and New Zealand!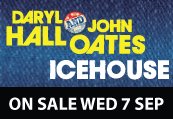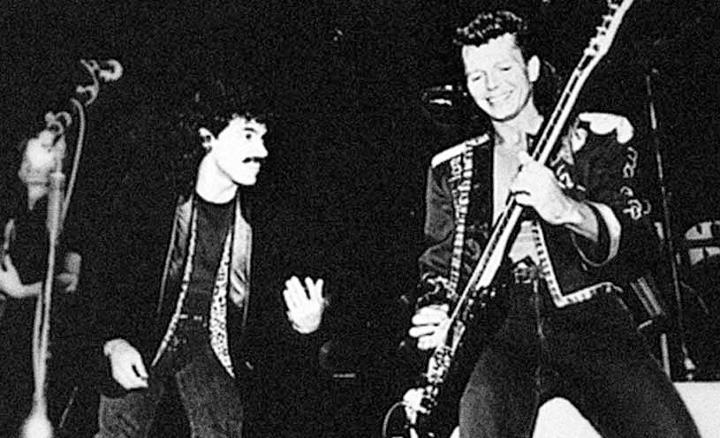 When & Where:
Saturday, January 28 - A Day on the Green - Church Road Winery, Napier, NZ
Sunday, January 29 - A Day on the Green - Villa Maria Estate, Auckland, NZ
Thursday, February 2 - The Plenary at Melbourne Convention and Exhibition Centre VIC, Australia
Saturday, February 4 - A Day on the Green - Centennial Vineyards, Bowral, NSW, Australia
Sunday, February 5 - A Day on the Green - Sirromet Wines, Mt Cotton, QLD, Australia
Wednesday, February 8 - Sydney Entertainment Centre, NSW, Australia
Saturday, February 11 - A Day on the Green - Peter Lehmann Wines, Barossa Valley, SA, Australia
Sunday, February 12 - A Day on the Green - Rochford Wines, Yarra Valley, VIC, Australia
Tickets:
Australia: Ticketmaster
New Zealand: Ticketmaster
27 August 2011
There are three Icehouse songs in the iTunes Australia singles chart!! They are Great Southern Land, Electric Blue and Crazy! White Heat is currently #8 on the album chart!
25 August 2011
Watch an amazing acoustic version of "We Can Get Together" with Iva Davies and Paul Gildea, live from Eddie's desk on Triple M's The Hot Breakfast!!
25 August 2011
After only one day on iTunes, White Heat is already #5 on the iTunes Australia album chart!
24 August 2011
White Heat is available for preorder on iTunes in Australia, New Zealand, Mexico, Japan and most European countries! More countries to be announced.
24 August 2011
From couriermail.com.au:
Icehouse's biggest hits
by Cameron Adams
For years Iva Davies has had his finger poised over the button, ready to re-activate Icehouse. Testing the waters with a re-issue of the band's iconic 1980 debut, Icehouse are now back on the road with key, cool festival dates over summer. Not '80s tours.

"One golden rule for me is we will never go anywhere near any '80s revival or retro tours,'' Davies says. "I'd rather lick my way to the centre of the earth than do that. The ethic of the original band was there were lots of things we wouldn't do.''
Luckily for Davies, he owns the rights to all Icehouse's music, putting him in a financial position most Australian acts would kill for.

"There become more issues about selectivity when you get to this end of your career. Not the least of which is whether I'm physically able to do tour. It's far more complicated for us to be selective than a red hot 20 year old band.''
The next step is White Heat, the comprehensive, attention-to-detail singles compilation Davies has been planning for years. It's the first time the every Icehouse single and video has been available in one package. "I'm glad it's all in one place,'' Davies says. "With the videos, there's several million dollars worth of budgets in there. If you look at the resources behind 30 videos it's a lot of money and it's criminal not to release them, that's other people's work.''

Davies talks Hit through key Icehouse moments.

>>CAN'T HELP MYSELF
(No.10 hit in Australia in 1980)
Their first hit. A shock to the glass-half-empty Davies. "I'd bet with (record label boss) Martin Fabyini it wouldn't get into the Top 40. Fortunately I lost.'' Davies had a surprise inspiration for the guitar work in the song Michael Jackson's Don't Stop 'Til You Get Enough, copying the effects used in the guitar at the end of the track. "He wasn't anyone who'd normally cause me to write a song,'' Davies says.

>>WE CAN GET TOGETHER
(No.16 hit in Australia in 1980, No.62 in US)
Davies' first attempt to write a song for guitar not keyboard. As well as nursery rhyme references in the lyrics he inserted an in-joke into the chorus. "It was an anthemic and positive chorus 'We can get together' and I put 'later sometime' at the end as a private joke.'' The song was an underground hit in the US. "America thought we were this strange imported college band. They thought they'd found men from Mars."

>>WALLS
(No.20 hit in Australia 1981)
Their first video with a budget. "Can't Help Myself I think we spent $4000 doing it in a car park in Chatswood. We Can Get Together was incredibly cheap too. Walls was the first time we thought we should set up lights and do it properly." Davies looks stiff. There's good reason. "I'd had surgery on the back of my neck that day. I can't move. You can see me trying not to break the stitches.''

It was the first song Davies had written on his own. "I was so desperate to find a way to write songs. I went and got a notebook and wrote down the word `walls'. The phrases formed around that. At the time I thought none of it was anything to do with me. I look at the lyrics now and realise they're all completely about me."

>>ICEHOUSE
(No.28 on US mainstream rock chart in 1981)
Bleak song written about the halfway house Davies lived across from. Also their first video with director Russell Mulcahy, banned from Countdown for being too macabre. "Russell had the maddest ideas,'' Davies says. "A knight on a white horse, a barrow full of bodies. He never had a plan, just stuff that looked great.''

>>LOVE IN MOTION
(No.10 hit in Australia 1982)
Written in London as a between-albums single. "It's quite a soulful song. It's a rarity in our catalogue,'' Davies says. "It's the only song I've ever written on the road. We were in London, the management said they needed an interim single so people didn't forget who we were. I was still finishing the lyrics in the black cab on the way to the studio. I wanted to do something groove driven." White Heat also contains an odd version with Divinyls singer Chrissie Amphlett on vocals, produced by avant garde king Bill Laswell. "He was doing psychological games and recording it all.''

>>GREAT SOUTHERN LAND
(No.5 hit in Australia 1982, No.83 in UK)
Written by a homesick Davies after touring their debut album overseas, it's his ode to Australia. "I knew it was dangerous territory,'' he says. "I was trying to write the anti-Down Under. Capture a spirit rather than paint a picture.'' Over the years he's turned down countless lucrative offers to use Great Southern Land in TV ads. "It's a highly protected piece of work.''

>>HEY LITTLE GIRL
(No.7 hit in Australia 1982, No.5 in Germany, No.17 in UK, No.2 in Switzerland)
What's Icehouse's most lucrative song? This stroke of genius that Davies rush-wrote when a record company told him there were no singles on the Primitive Man album. "Surprisingly Hey Little Girl has generated the most international and domestic income,'' Davies says. "Electric Blue and Crazy were both Top 20 US hits, they're not even close.'' Recently voted the best song of the '80s in a German poll, the video (another Mulcahy effort) was a prototype Black Swan with ballerinas gone bad.

>>STREET CAFE
(No.57 hit in Australia 1983, No.28 in Germany)
Great song. Russell Mulcahy gets his Raiders of the Lost Ark on in the video, filmed in Tunisia. "We nearly got killed by a razor gang who didn't like us filming there. I was covered in camel s--- for five days to get the look they wanted. They had to smuggle the film out of Tunisia. The most unpleasant video I've ever made.''

>>GLAM
(B-side)
The song is a near-instrumental homage to Marc Bolan and the glam era. The video? A pouty Davies in full make up being showered in glitter. "There must have been a circuit in my brain that switched off whenever we did videos,'' he says. "There was almost nothing to which I said no, I must have been a dream to work with.''

>>TAKING THE TOWN
(No.29 in Australia, 1983)
The first taste of the Sidewalk album. "Every vocal on Sidewalk is a first take," Davies says. "With hindsight some of these experiments weren't that successful. Taking the Town shocked people when it came out. We'd come from being a punk band playing Iggy Pop songs. The Primitive Man fans knew that band, not the band who came through the pubs." The video sees Iva Davies bust out the obligatory rock star accessory – leather pants. "I don't remember too much about that video apart from men with masks on motorbikes," Davies says.

>>DON'T BELIEVE ANYMORE
(No.31 hit in Australia 1984)
Davies' most personal song to date at the time the subject is literally in the song's DNA. "One of the main choral sounds in the song is a sample of the girl the song is about singing. Every time we play it we use that original sample ever since so it's still tricky to sing.'' Joe Camilleri is on saxophone, the video is highly '80s, with a swinging light bulb and lots of fist being banged on table action. Later covered by the Whitlams.

>>DUSTY PAGES
(No.82 hit in Australia 1984)
In which Davies is dead in the video, in a coffin. "I take no responsibility for any of the ideas in any of the videos,'' he says. Also their lowest-charting single at that stage. "I hear people now say Sidewalk is the best album of our catalogue. 'Really? Why didn't you buy it at the time?''

>>NO PROMISES
(No.30 hit in Australia 1985, No.72 in UK, No.79 in US)
"It's extravagant lyrically," Davies says. "I thought 'Let's make this exotic, weird, disjointed set of stuff and join it all together in the chorus'." The song has two videos. The one that didn't get seen all that much hurt Davies. Literally. "I turned up in an expensive Anthony Price suit, they wanted me in this harness. It was so incredibly excruciating they could only suspend me for 30 seconds at a time. And I had to remain cool and sing this song. And I don't think they even used the video. The American record company wanted a whole different clip." Both videos however feature the debut of The Mullet.

>>BABY YOU'RE SO STRANGE
(No.14 in Australia, 1985)
"I was trying to write a T-Rex song," Davies admits. Mission accomplished. First release from the Measure for Measure album.

>>MR BIG
(No.18 in Australia, 1985)
"There's nothing remarkable about it as a song, it's more of a construction than anything else," Davies says. He appears with mullet, sans shirt, in the video. "I was working with Sydney Dance Company at the time. A lot of what they did was naked or semi naked."

>>CROSS THE BORDER
(No.65 in Australia, 1986, No.19 on US mainstream rock chart)
Big, `80s sounding song which wound up with Davies' hero – Roxy Music member and influential producer Brian Eno on backing vocals. "Brian Eno was at the microphone with me singing the backing vocals, that was cool. He did some of his famous treatments, the Enoxifications. I watched him very carefully. The devices he was using, I watched how he got that effect, it was backwards thinking. One he did that the sounds he made instantly turned into U2."

>>CRAZY
(No.2 in Australia in 1987, No.38 in UK, No.14 in US)
"I was very annoyed, it was held at No.2 for weeks and weeks by Kylie Minogue's Locomotion,'' says Davies. Also known as the biggest-seller of the '80s. "That makes me feel slightly better.'' There's two versions of the video, one where a mulletted, Driza-Bone clad Davies gets run over by a truck, one for America with a sex scene with an Icehouse stalker and a wardrobe that includes jodhpurs. "All of those things I was relatively uncomfortable with,'' he says. "My work is the song. Crazy is crafted. It's got a lot of soul in it as well as being highly refined.''

>>ELECTRIC BLUE
(No.1 in Australia in 1987, No.53 in UK, No.7 in US)
Written with John Oates of Hall and Oates. Davies was lukewarm on it. Oates wasn't. "He told me if Icehouse didn't record it Hall and Oates would record it and it would be a hit. And he was right.'' The song is seen as cheesy by some. "I have a very finely tuned cheesy radar, most things are not on the right side of it," Davies says. "T Rex is like that, incredibly stupid songs but they're genuine, infectious, annoying memorable songs. They've got whatever that thing is, they walk the line. I don't have the same affection for Electric Blue as I do Man of Colours or Crazy."

>>MY OBSESSION
(No.12 in Australia 1987, No.88 in the US)
"I just broken up with a girl who'd been the catalyst for many songs and she had no idea she was," Davies admits. "I always promised myself I'd never write my own diary in songs but I was obsessed, I wanted to find her."

>>MAN OF COLOURS
(No.28 in Australia 1988)
Ballad which Davies says he "channelled'' from the songwriting gods. "Not to sound like a prize wanker, but that's what happened.'' The video sees his dad playing the painter, his ex-wife and babymomma playing his muse, while the paintings of her were done by Davies' mum. "There was a lot of authenticity about it.''

>>NOTHING TOO SERIOUS
(No.29 in Australia, 1988)
Davies tried to write a song based on the cover photo of a famous Iggy Pop bootleg. "It's him flat on his back, all cut up, passed out covered in beer and blood. The apocalypse of human life. I wanted over the top Armageddon." The only video is a live clip filmed at the Melbourne Showgrounds on the Man of Colours tour. "I think there were 30,000 people there," Davies says.

>>TOUCH THE FIRE
(No.13 in Australia, 1989)
Written post-Man of Colours, but wound up on a repackage of the record. "It just seemed like a neat, tidy piece of work," Davies says.

>>JIMMY DEAN
(No.47 in Australia, 1989)
"You know that famous photo of James Dean, the Boulevard of Broken Dreams picture? I tried to write a song about what he was thinking in that photo." There is no video. "I guess it was a lesser single."

>>BIG FUN
(No.47 in Australia, 1990)
First single from the Code Blue album, the follow up to Man of Colours.
"Icehouse only ever released about 100 songs. A third of those were singles. That's a good strike rate."

>>MISS DIVINE
(No.16 in Australia, 1990).
Iva looks like a pirate in the video. He was trying to write a venomous song ala Bob Dylan. "I wanted a song that spits at you," Davies says. "But it ended up turning back on me. I wish I'd written that Thom Yorke lyric (from Radiohead's Paranoid Android) "When I am king you will be first against the wall, of your opinion which is of no consequence at all."

>>SATELLITE
(No.83 in 1993)
The band's last Top 20 single. Davies was still rocking a pirate look in the video. He's still fond of the track, which is quite dancey. "I'd write 10 songs for an album, approach every song as a single, there were no leftovers. There wasn't a lot of filler on the albums."

>>INVISIBLE PEOPLE
(1994 single, did not chart)
One of the band's last singles. Unloved by the masses. "I like it more than most people do. Of all my songs, that's the one I'd like to hear someone else have a go at. There's a good song in there, that rendition I did, is not necessarily very good. I'll be sticking by that song when I go under and I'm sure no one will agree with me.''

HEAR White Heat (Universal) out tomorrow

SEE: Icehouse
NSW Evan Theatre, Penrith, Sept 29; Deni Ute Muster, Deniliquin, Oct 1; Homebake, Sydney, Dec 3
QLD Mackay Entertainment Centre, Oct 7; Caloundra Music Festival, Oct 9
VIC Meredith Music Festival, Dec 10

24 August 2011
Here's another interview ramping up to the release of White Heat! On Sunrise, Iva discusses the band's 30 year anniversary and the release of their greatest hits CD.
24 August 2011
The latest issue of Drum Media features Iva Davies on page 36!
24 August 2011
Iva paid another visit to The Jono & Dano Show!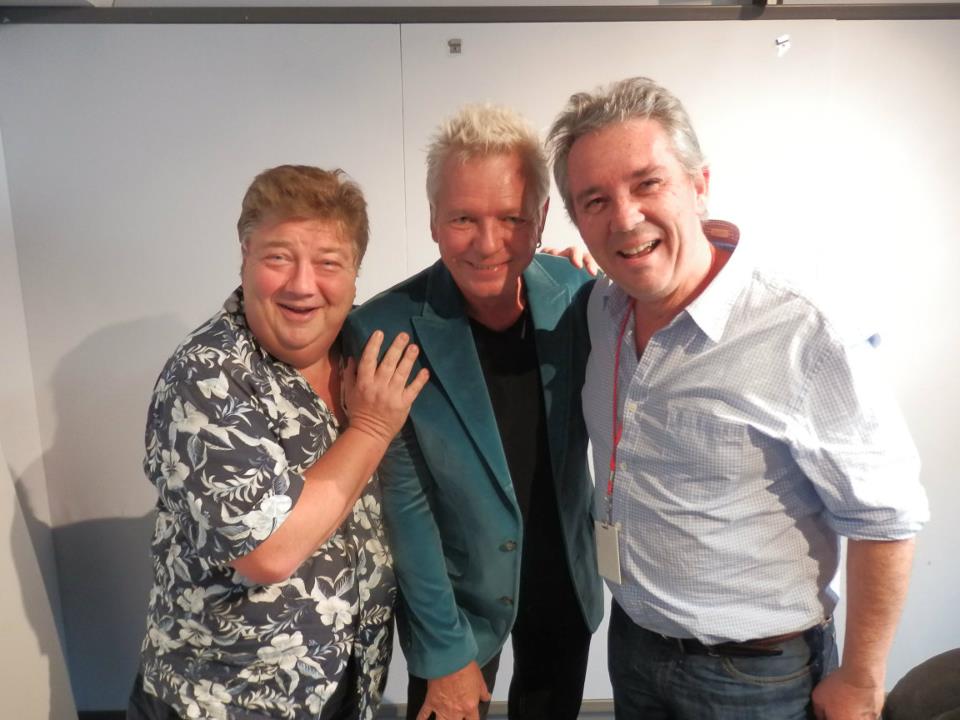 24 August 2011
TODAY entertainment editor Richard Wilkins caught up with Iva Davies to hear all about the rise and rise of 'Icehouse'.
23 August 2011
105.7 The River's Luisa & Kev talk to Iva Davies. Topics range from their early days as Flowers, to an upcoming gig at the Deni Ute Muster.

22 August 2011
From nine-to-five:
Musicians set to emulate Icehouse in celebration of Jack Daniels' 161st birthday
Jack Daniels is back for a birthday party like no other with Art vs Science and friends as the whiskey brand celebrates Daniels' 161st birthday. Last year's 160th celebrations were celebrated with a who's who of Australian rock; with the likes of Washington, You Am I and Jet's Nic Cester sharing the stage. 2011 will see the spirit of collaboration taken to a whole new level for a pair of inspired gigs, with Melbourne and Sydney taking part in the inaugural month-long Jacktember festivities. This year, for the birthday instalment and beyond, you'll be seeing (and hearing) some amazing current talent paying homage to classic artists by reinterpreting their music via a series of inspired collaboration projects. From photo shoots to rehearsals and the final live shows The JD Set will be continuing to bring people together through great music – in this case artists and consumers alike for some truly unique performances.
So, who's first up for The JD Set reinterpretation treatment? None other than iconic, internationally renowned Aussie band – Icehouse. Fronted by celebrated Australian musician, Iva Davies, the band - originally called Flowers - were one of the most successful pub bands on the circuit until 1980, when their debut album, Icehouse (the moniker which they later adopted), received critical acclaim and rocketed up the national charts, reaching No 5, a feat unprecedented by any other Australian band on debut at the time. The accolades continued for the band with the release of their follow-up album, Primitive Man, surpassing the success of their debut, and spawning the top 10 track that has since become a certified true blue anthem, Great Southern Land. With album sales surpassing 9 million internationally, eight top 10 albums and over thirty top 40 singles, Icehouse have earned their place in Australian music history and were honoured as such with their induction into the ARIA Hall of Fame in 2006.
With stats like that, the task of recreating some Icehouse repertoire seems like a massive undertaking, but rest assured, The JD Set have hand-picked some of the country's hottest (and coolest) artists, who will no doubt put their own unique spin on these all time favourites. At the helm of The JD project are Australian genre-benders Art vs Science. Having established a massive following since their arrival on the scene in 2008, the festival favourites have gone from strength to strength, from the alternative hits Parlez-Vous Francais and Flippers to their debut album, The Experiment, released earlier this year, reaching No. 2 on the ARIA Album Chart, and also earning a place in Triple J's Hottest 100 Australian Albums of all time (the youngest record on the album to do so).
Joining the lads will be angelic voiced minstrel, Kate Miller-Heidke, who has established herself as one of Australia's leading ladies of pop, topping the charts with her unique and soulful sound. Picking up a slew of award nominations, with notable wins including the grand prize in The International Songwriting competition for the chart favourite Caught in the Crowd, Kate has also achieved platinum sales for her most recent album, Curiouser, along with the unforgettable single, The Last Day on Earth.
Also on deck will be the effervescent front woman of Aussie favourites The Grates, Patience Hodgson. She's cemented herself as one of Australia's best-loved lead vocalists through her abrasive and relentless onstage antics – from Bat Girl outfits to gravity-defying stage dives, Patience is one force to be reckoned with.
Rounding out the team will be guitarist and vocalist of critically acclaimed Sydney experimental pop outfit Dappled Cities, Tim Derricourt. Since their inception as a high school band in the late nineties, Dappled Cities have earned a position as favourites on the festival circuit, building a cult following around their incendiary live shows.
Warming things up before Art vs Science and friends take to the stage, and keeping the heat coming after their headline performance, will be your favourite Indie-Dance troubadours the Purple Sneakers DJs.
Icehouse frontman, Iva Davies, said. "It was quite a surprise and honour to find out that several of my favourite current Australian artists were getting together to perform songs from the Icehouse catalogue. It seems the release earlier this year of the 30th Anniversary of the Flowers' Icehouse album has unearthed some fans in the music community and I can't wait to hear what they do with the songs to make them their own."
Not only will Sydneysiders get the chance to partake in the partying, Melbourne will be involved this year; set to kick start the festivities at Trak, Wednesday, 14 September, before the revelry continues the following night at the new Upstairs Beresford, Thursday, 15 September in the harbour city. Jack Daniel's Brand Manager Natalie Accari commented, "Jack Daniel's has always supported great music and great craft generally, as well as being the focus of many legendary parties, so we'll be celebrating Mr. Jack's 161st this 'Jacktember' in fine style with a unique collaboration of artists and plenty of friends! "We want the talent onstage to be truly inspired by coming together to pay homage to a classic artist, so that music fans get a real sense of something special taking place with these performances and everything that goes into them – then hopefully they'll go away feeling inspired themselves."
WHAT YOU NEED TO KNOW
Catch The JD Set at the Upstairs Beresford, Thursday, 15 September.
Tickets for The JD Set are just $30 + and are on sale now from www.moshtix.com.au.
Join The JD Set at Facebook.com/JackDanielsAustralia for all the latest news and behind-the-scenes access as the collaborations unfold, plus some extra birthday 'sur-prizes' courtesy of Jack throughout September, including tickets to The JD Set gigs.
THE JD SET 2011
Art vs Science perform the music of Icehouse
With special guests
Kate Miller-Heidke
Patience Hodgson (The Grates) and
Tim Derricourt (Dappled Cities)
Plus support from the Purple Sneakers DJs
Know when to unplug. Drink Jack Daniel's responsibly.
17 August 2011
Rumors have been floating around, but it's finally official that Icehouse will be performing at the Meredith Music Festival on 10 December 2011! Tickets are now available on their website.
From their website:
Iva Davies has kept Icehouse well away from the grubby end of nostalgia and indeed any live shows have been a very rare thing in the last decade or so. This is here now to be enjoyed. A greatest hits set, including a bunch of Flowers. Saturday evening changes channel for an hour. This is an honour, and it's gonna be fun.
16 August 2011
Iva made an appearance on The Circle this morning to promote White Heat. Only Australian residents are allowed to view the clip.
15 August 2011
From Tonedeaf:
Art vs Science To Perform Icehouse Tribute
Australia's rekindled love affair with local icons Icehouse just seems to grow and grow. This time, the JD Set has enlisted Art vs Science and a host of guest vocalists to perform the band's greatest hits in two special one off gigs in Melbourne and Sydney.
The Sydney genre benders are set to team up with Kate Miller-Heidke, The Grates' Patience Hodgson and Dappled Cities' Tim Derricourt to re-interpret some of the band's classics such as 'Great Southern Land', 'Crazy', 'Electric Blue', 'We Can Get Together', 'Hey Little Girl' and 'Can't Help Myself' among others.
Icehouse front man Iva Davies says "It was quite a surprise and honour to find out that several of my favourite current Australian artists were getting together to perform songs from the Icehouse catalogue. It seems the release earlier this year of the 30th Anniversary of the Flowers' Icehouse album has unearthed some fans in the music community and I can't wait to hear what they do with the songs to make them their own."
Art vs Science Perform the music of ICEHOUSE
With special guests Kate Miller-Heidke, Patience Hodgson (The Grates), and Tim Derricourt (Dappled Cities)
Plus support from the Purple Sneakers DJs
Wednesday, 14 September 2011
Trak, Melbourne
Thursday, 15 September 2011
Upstairs Beresford, Sydney
13 August 2011
From the Newcastle Herald:
Icehouse - 30 years of white heat

by David Stewart
IVA Davies agreed that revisiting his songs 30 years after their creation was like turning the pages of an old family photo album: mostly you smiled at the fond memories, but sometimes a haircut or shirt reminded you of how times had changed.
Davies's band Icehouse is back on the road for a series of live gigs, and back in the charts with Icehouse – 30th Anniversary Edition, and a greatest hits CD and DVD boxed set in pre-production for release later this month.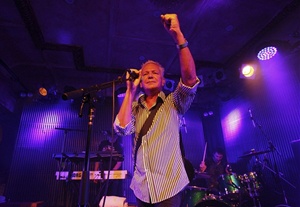 "I've been going over that material literally in the last two days," Davies said. "As we speak, the DVD master is being produced and I had to go through all of the tracks. I hadn't taken in a lot of those songs for a very long time."
Davies said it was a strange experience, and the songs still stood up nicely.
"But what's always arguable is whether the technology of the time got in the way of keeping things timeless, or whether the songs are tagged to the period in which they were made. To some degree you can hear the technology in some of the songs, and those have perhaps dated."
But in music, as with haircuts and shirts, if you wait long enough, everything old becomes new again.
"On the other hand, I'm experiencing something very odd indeed," Davies continued, "and that is seeing a very young generation of bands like Cut Copy and The Aston Shuffle who are revisiting a lot of those technologies and revisiting a lot of those sounds."
Icehouse began playing as Flowers, in 1977, and were at first loud and proud to be pub rockers. In 1981, the band changed its name to Icehouse, and quickly developed new-wave and synth-pop sounds. But it was an aversion to ABBA and all things disco which initially gave Flowers their hard edge.
"We happened into what I believe was an incredibly productive period in Australian rock music," Davies said.
The Aussie pub rock scene being established by the likes of AC/DC, Cold Chisel and The Angels was vindicated by the punk movement coming out of England.
"What the punk movement did was give a whole generation of 20-year-olds a new licence to get back into hard rock. And bear in mind that when I was going through high school, and later on with ABBA, the disco phenomenon was huge. And a whole lot of us didn't want to have anything to do with that."
But the technology of the day was another matter. Davies, a classically trained musician, could immediately see the potential in the new-fangled instruments.
"Synthesiser technology just exploded at the end of the 1970s. It seemed that every five minutes some potentially amazing gadget was being invented. Today I can listen to some of our recordings and pin them to a technology that was brand new."
Davies wrote the song Icehouse, for example, the day the band bought one such piece of technology.
"We picked up this string synthesiser, which was a new invention called the Solina String Ensemble. I took it home with my funny little tape recorder and stayed up all night fooling with it. By the morning, the song Icehouse was completely written and finished – almost completely as you hear it now."
On August 26, the band will release White Heat: 30 Hits, bringing together every single the band released anywhere in the world. The three-disc set will comprise two CDs of songs in the chronological order of their release, and a DVD featuring 32 film clips, some of which have never previously been available in any form. The set will include songs such as Great Southern Land, We Can Get Together, Walls, Hey Little Girl, Crazy and Electric Blue.
But this is no nostalgic flash in the pan. Davies said that given the success of the anniversary edition of the Icehouse album (it reached No.14 on the ARIA charts this year – 30 years after its original release) more anniversary albums were likely. He also has a wealth of unreleased live recordings in storage. There is even some talk of writing and recording new Icehouse material.
"It's a possibility. There are a lot of threads that are knitting themselves towards that destiny," Davies said.
For much of the past 15 years, Davies has been creating music on computers and samplers. Among his notable musical projects in that time have been writing the score for the ballet Berlin for Sydney Dance Company in 1995; writing and arranging a 25-minute orchestral version of Great Southern Land which was played on the steps of the Sydney Opera House in the countdown to the millennium; writing the score for director Peter Weir's movie Master and Commander, and music for the Sydney Olympics and 15th Asian Games.
Davies said performing live, and renewing contact with Flowers co-founder and guitar collector Keith Welsh, for the album releases, had changed things.
"What that has produced is a climate in which he is re-engaging me with what was originally my main instrument, the guitar. And part of getting back and reconnecting with the guitar will probably produce new songs. I think all of the threads are inextricably linked."
4 August 2011
Megan Washington interviews Iva Davies in the lastest issue of Rolling Stone Australia!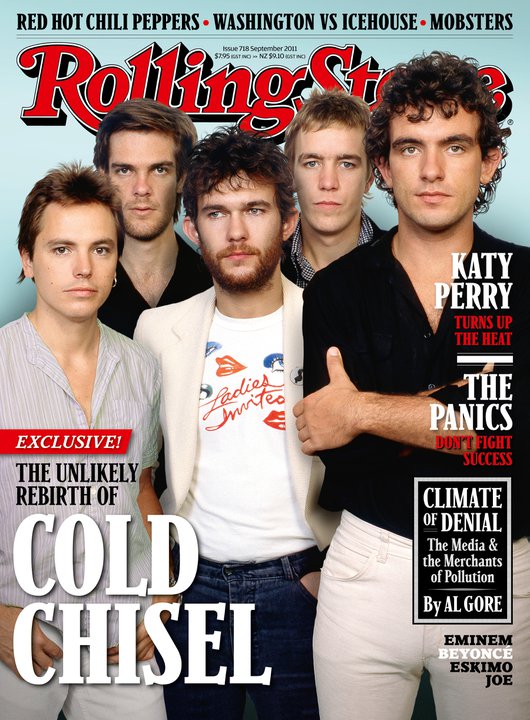 3 August 2011
From Nine to Five:
Icehouse reforms

by Lauren Murada
Doing something new is always daunting for performers on stage. Introducing synthesisers into the punk scene in the late '70s could've ended violently for Icehouse, but instead triggered a new movement in Australian music. Lead singer Iva Davies said the song Icehouse was a game changer for the band and the scene.
"I can remember clearly writing it and how dangerous it was at the time," he said. "We were playing as part of the punk movement, alongside bands like Radio Birdman, very high energy bands. I remember the first time we played Icehouse and I was terrified, at that time it didn't have any guitar, just synth and I thought we were going to die a million deaths. But it was such an unexpected song that it mesmerised everyone.''
Today their presence is still being felt by old and new fans as the band has reformed to celebrate the 30th anniversary of their first album, Flowers. The edgy, new wave, synth-pop album had memorable singles like Can't Help Myself and We Can Get Together which lead the album to become Australia's biggest-selling debuts of all time.
The Sydney band then went on to release singles like Great Southern Land, Crazy and Electric Blue which cemented them as an iconic Australian band. Flowers was reissued this year to celebrate its 30th anniversary and debuted at 14 on the ARIA charts.
"The thing that is most surprising to me is to have two generations discover the first album," he said.
Icehouse will play Flowers in full at this year's Homebake Festival at the Domain on December 3. Davies has promised there will be some special surprises in store.
29 July 2011
Check out these fine photos from Icehouse's performance at Koala Foundation's Million Dollar Lunch on 29 July! This annual fundraiser benefits children with cancer.

28 July 2011
From The Weekly Review:
The iceman returns

by Peter Wilmoth
Any excuse to go back to the '80s. And to one of that decade's biggest acts. Icehouse was perfectly of its time, and so was its lead singer (most notably with his magnificent mullet around the Electric Blue era).
With cheekbones you could slice paper with, the huge moo-cow eyes that stared out at you from the record sleeves and his background as a classically trained oboe player, Iva Davies seemed to come across as a cut above other bands such as the new-wave, wide-eyed, robotic Mi-Sex, the consciously unfashionable Mental As Anything and the uber-dagginess of Mondo Rock. Icehouse seemed a little more knowing, a little more technically proficient and, to me, a little colder and harder to love as a rock act.
Anyway, these are the impressions of a young pop fan immersed in that world back then. And writing about it. For someone who prided himself on going out seven nights a week – often to report on rock gigs – and then interviewing the sleepy-eyed performers, always well after midday the next day, I strangely cannot remember meeting Davies along the way when he was a big star.
So perceptions can linger. And now, 30 years after they burst out of the Sydney pub scene, I have finally caught up with him – at the Crown Promenade Hotel at Southbank – to talk about Flowers/Icehouse, an album and DVD commemorating the 30 years since they changed their name from Flowers to Icehouse.
He's in pretty good nick, Iva. The hair's grey and the cheekbones have lost their razor's edge, but he's a credit to someone who's made music a career for three decades. He says he's happy to be back doing his old stuff. In a few hours he'll play St Kilda's Esplanade Hotel, a much smaller gig than he was used to at the height of his Icehouse fame.
It's just like the old days, which he remembers with affection, including the band's relentless touring schedule after they had developed a big live following in Sydney pubs. "These songs represent the time that (bassist) Keith (Welsh) would go to a pub that had never had a band on before and asked the publican whether we can set up in the corner on a Friday night," he says. "That's how the beginnings were."
Management had them endlessly moving around, playing lots of gigs at places in Melbourne such as the Tiger Lounge, Hearts, Bananas and Bombay Rock.
"(Management's) policy was to play everywhere we could and we were playing relentlessly," Davies says. "I think it was not uncommon for us to do nine shows in a week – that's doing at least two nights with two shows.
"I can remember when we did two shows in Melbourne. We loaded out ourselves because we only had one friend who was a roadie at that point (and) that involved carrying organs down about four flights of stairs being loaded into this HiAce (van) at three in the morning and then driving to Sydney overnight. We arrived in Broadway at about five o'clock in the afternoon just in time to set up for the next one."
How did they deal with all that? "It was just the energy of youth, I think. You know now I see 21-, 22-, 23-year-olds and just go 'Well, I had that much energy too, and you know it's probably not a bad way to burn it off, but it was incredibly hard work."
Flowers/Icehouse worked alongside Radio Birdman, Mental As Anything and INXS, all slogging it around the country hoping to make it big.
There was great camaraderie, especially with the Mentals, which shared their record company. The two bands played pool upstairs at Macey's, in Toorak Road, South Yarra, and shared culinary tips for the travelling musician, including the Mentals' Reg Mombassa's tips on how to make dinner with an electric kettle.
Greedy Smith of the Mentals told Davies recently he remembers visiting Davies' flat back then and being impressed that he had two television sets.
"I said, 'You know why I had two television sets, don't you? The picture worked in one and the sound worked in the other. They were both broken so I got the picture from one and the sound from the other so every time you changed the channel you had to change two sets'."
Icehouse was everywhere back then, and made lots of appearances on Countdown. Davies reflects on his appearances on that iconic rock show. "Countdown was sort of terrifying because you had to wait behind this black drape coming from the dressing rooms and you could hear the crowd in the actual room. Then you got led through the crowd to get to the stage, so it was sort of like running the gauntlet with these squealing girls."
A lot has changed since Davies was a big pop star. He is interested in how his teenage son and daughter access and experience music, and how their generation have an eclectic relationship with songs and their performers.
"It's interesting observing the way my children consume music because they have so much of it, tens of thousands of songs on their iPod or whatever and their taste is incredibly diverse," he says.
"In my recollection from those periods you sort of belong to one tribe or another. Disco people didn't get on with punk people. If you were into heavy rock and AC/DC and Cold Chisel and whatever, then you weren't interested in these new-wave types or whatever. These days there doesn't appear to be any of that at all.
"My children listen to incredibly diverse range of music. (And) I have noticed something interesting about them too – they never actually listen to a whole song, which I find quite disturbing and annoying at the same time. The concept of the album is almost an ancient idea. It's one which I have taken a long time to let go of."
Davies remembers an "absolutely pivotal moment" in 1972 while doing his final year at school. "I had a couple of friends when I was in high school who were older than me and they used to save up and buy records from import stores. These imports were albums from overseas that arrived prior to the actual local release.
"We listened to a lot of Pink Floyd albums, very early ones. I remember (these friends) got their first share house and they had a party on and I walked into this house and before I even got through to the lounge room to out the back where everybody was hanging, I stopped and was listening to this sound, helicopters and whatever. I sat down in that room on my own and listened to both sides of Dark Side of the Moon. At that stage Pink Floyd were an obscure psychedelic underground English band, so we had no idea that that would become an iconic success story.
"It was an incredibly powerful moment. It was at that moment I (thought) 'If this is what you can do in a recording studio – make stuff fly around the room like this – this is what I want to do'. An album was an entire work and (that album) sort of defined for me how to approach an album … I did want to kind of link things together and go, 'OK, this is a whole body of (work) that belongs together'. It's a very difficult idea to get used to that. People (now) are just buying one song at a time."
Davies' daughter Brynn is 17 and his son Evan is 15. "They love music. (They and their) friends are revisiting very old music (like) Jimi Hendrix. My daughter was playing Jimi Hendrix back to me and I thought 'Well, where did you get hold of this?'."
He says he has enjoyed introducing music to his children. Did he consciously introduce them to the Beatles, the Stones, Pink Floyd?
"I thought about it all very carefully. I thought about where I would start (them) because they'd grown up with a lot of classical music (since) they were very small. I remember driving them to school playing Strauss, which is what you know as just the opening of 2001: A Space Odyssey. It's a massive 25-minute piece … and it's a very cinemagraphic piece, so that I actually used to narrate stories. I (would) make up stories to the music."
It's an interesting image: Iva Davies telling stories to the kids as they drove along, the car pulsating with Richard Strauss. "They got completely lost in it. It was like being in a Harry Potter movie. That kind of music is very dramatic and can be dissolved to something very quiet and beautiful and pretty and something very threatening. It's like a movie score.
"When they got to that little bit older and I thought 'Right, we've put it off long enough, where am I going to start them?' and I started them on Dark Side of the Moon because I think it was a place to grab their attention. Once again (that album) is very cinematic. It paints pictures very graphically."
His children share their passions with him, too. "My children now bring me music and say 'This is what I've discovered, you should hear this and you should know about that', and I am probably far more resistant than they are. I actually preferred it when there was less choice because I just find the whole task of dealing with the massive body of music that's being generated now as actually very daunting."
Does he feel a little disengaged with new music? "I think I do generally. The problem is that music for me is work. Other people listen to music to relax by and I can't listen to music to relax by because I am always analysing it. I know people who put music on to go to sleep with. I could never do that in a million years. I would be just lying there pulling it apart and making notes."
So music is not a relaxant for you? "It is, but I have very particular times when I go 'OK, I actually really feel like hearing some Bach solo violin' … or you know something very particular. I'll know exactly what it is – 'I will now need to listen to this Schubert string quartet or I really feel like putting Led Zeppelin on and turning it up really loud', which I do, you know, reasonably often."
On Sundays Davies often opens up his house at Whale Beach, north of Sydney, where he has lived for 20 years, and cranks it up. "I open all the doors and windows and put on Led Zeppelin really loud and mow a lawn … There's something incredibly therapeutic about doing that. God help my neighbours."
There was a long period when Davies didn't perform any Icehouse songs, instead writing films scores and other diverse projects. "The last time we toured was 1993, and since then I've ended up doing a whole lot of projects, none of which were really planned, they just sort of appeared." In 1995 he released a covers album. "I didn't want to go through the angst of writing songs so I thought I'll do a covers album."
He wrote the score for Peter Weir's 2003 film Master and Commander and for a two-part telemovie in 2005 called The Incredible Journey of Mary Bryant. He was commissioned to write a song for the opening ceremony of the 2006 Asian Games in Doha.
"All that sort of stuff sort of just kept happening," he says. "I would be sitting there with nothing on the horizon and then suddenly something would happen."
So it's an uncertain life being a musician but rewarding because things always work out all right? "Well, thus far, yeah."
Davies says it is fun being on stage again. "Keith has directed my attention back to where I started." But Davies has had to do re-learning. "Since about 1994 my main instrument has been a computer so I don't spend time with a guitar, and Keith, on the other hand, is passionate – he is a passionate collector."
Is his technique on the guitar a bit rusty? "No doubt it is. The third disc on the (album) is a DVD and we've included on that all the Countdown performances but also some fantastic footage from a big outdoor show that we did in New Zealand … It was right at the peak of that particular line-up of the band. We'd just released this first album and we'd been playing non-stop for three years, so to watch myself playing guitar solos I can only dream of playing now …"
The CD/DVD is a required document for Icehouse fans. The good songs are all here – Can't Help Myself, Walls, Sister, We Can Get Together, Icehouse – and on the DVD there are some great Molly Meldrum moments from Countdown. There is an interview with Davies where he talks about songwriting. He's articulate and even a little shy, maybe. The sunglasses might have helped disguise the modest personality that didn't quite fit with the brazenness of the times.
The whole thing made me feel 30 years older than when I had the pleasure of enjoying the pineapple rings and other delights of the buffet turned on at Macey's Hotel and catching Icehouse.
It's been delightful to meet a true rock survivor. Davies has been interesting company. The iceman, in my mind anyway, seems to have thawed.
21 July 2011
Iva attended and also performed an acoustic version of Great Southern Land at this year's ASTRA Awards, held on 21 July in Sydney. Here's a photo from the red carpet, as well as one from the show, below. Another photo of Iva can be found in the ASTRA Awards website gallery.
20 July 2011
The 2011 Homebake Music, Film & Arts Festival at The Domain, Royal Botanic Garden, Sydney welcomes a host of Australian music standard bearers including Icehouse performing their debut record Flowers! The show is on 3 December and tickets go onsale 15 August.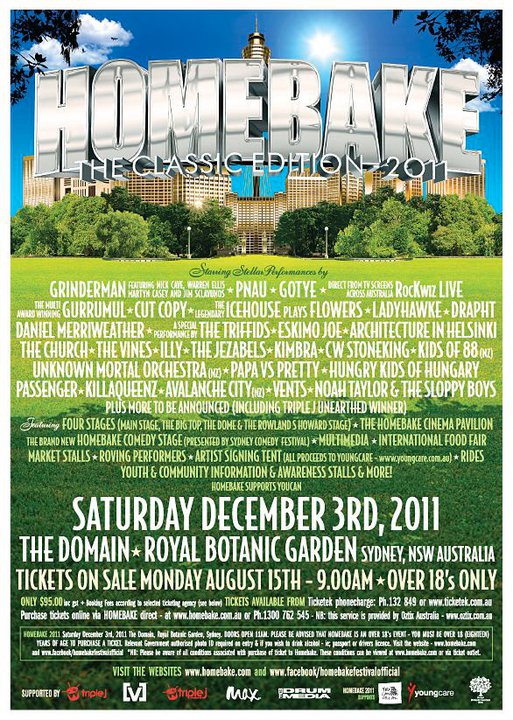 14 July 2011
Long-time friend of Spellbound Darren McKinty attended the show at the Espy, and has shared some great photos of the event! Here's one of Iva and Darren to start off the show: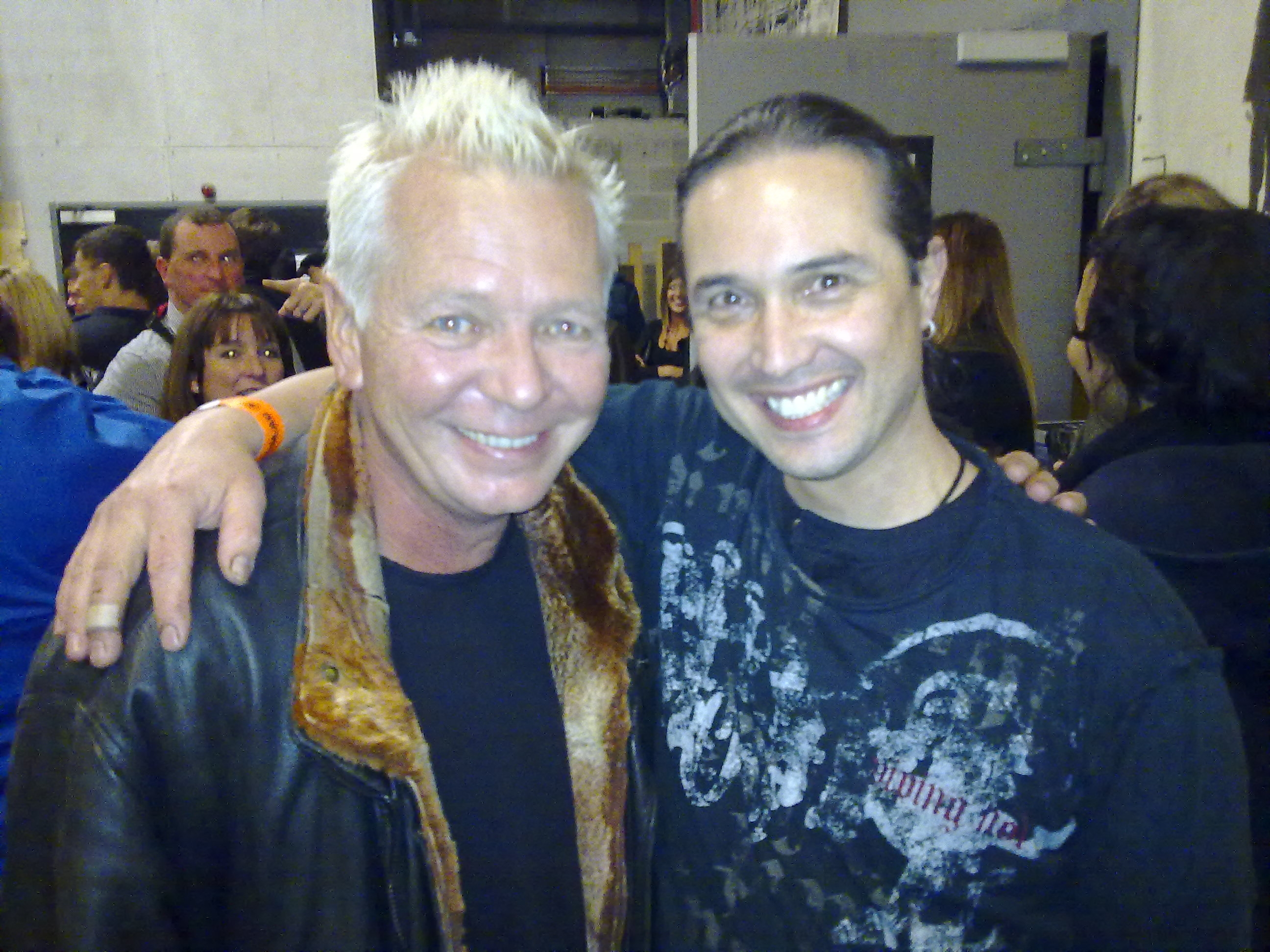 Karen McLellan, another good friend of Spellbound, was also at the show and sent many nice photos for us to share with you! Who is this happy fellow?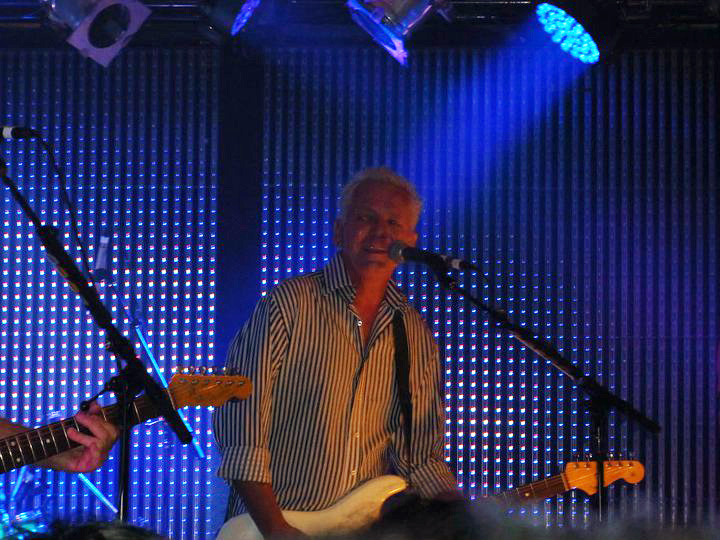 12 July 2011
From The AU Review - follow the link to see Scott Barbour's great photos that accompany this article:
Icehouse - The Esplanade Hotel, Melbourne (09.07.11)

by Sharon Brookes
If only the walls of the front bar at Melbourne's iconic 'Espy' could talk. What tales of intrigue, talent, romance, violence, insanity and eccentricity they could tell! Saturday night's performance by iconic band Icehouse added another entry into the Espy's substantial history books, and from all accounts the write-up could be nothing but favourable.
In this country the media gets a pretty raw deal generally. The majority are unpaid and more often than not, unappreciated. Seen as annoying grains of sand between the sheets of the performance industry, the job is accomplished through pure love of the art form and a want to promote what's seen as truly valuable. It was refreshing then that Icehouse invited the 'media' backstage for pre-show drinks and nibbles, and for a post-show meet and greet. After 30+ years in the business, the band are professional enough to recognise that the media (and fans) have and will play a huge role in taking Icehouse into the future.
It's been some time since Icehouse have performed live, and so punters were welcomed into the front bar for free...nix...nothing. I think every fan in Melbourne turned up on the night and I've not seen the Espy as packed... ever. This added to the atmosphere and anticipation as the band took the stage. Perhaps we were all asking ourselves if they could pull a good set together. When the first bars of 'Icehouse' permeated the air, there was a supportive roar and collectively we knew that no matter what, we were there to support a band that has played a giant part in the evolution of the Australian music industry.
Icehouse could have chosen to play their 'B Sides' (not that they have many), simply because they've been performing the music for so long that surely the same old standards would be dead boring to play by now. To their credit, they chose the music the fans wanted to hear and infused it with such energy and vivacity that the tunes could have been written yesterday. Out rolled the hits: ' Great Southern Land', 'We Can Get Together', 'Walls', 'Crazy'...In fact, think of an Icehouse hit and it appeared. Homage was paid to the days when the band did covers, with two Bowie hits 'Heroes' and 'Jean Genie' showcasing Iva Davies strong vocals.
The set was very tight. For those of us with a propensity to lose focus, there wasn't an opportunity for boredom as the beats held a life of their own and nostalgia for the good old days brought back memories of sunny afternoons and times when we were free of responsibilities. We sang and danced and lost ourselves in the experience.
For those poor souls who didn't make the gig, all is not lost. Icehouse is releasing an LP called White Heat: 30 Hits that's due for release next month. For those of you still riding the crest of this show, you will probably wonder if the magic of the live performance can be captured on CD? Perhaps you need to buy it to find out.
11 July 2011
Faster Louder provides a photo gallery from the Espy performance.
11 July 2011
From The Music:
Free Icehouse Gig a "Career Highlight"
Analysis by Cyclone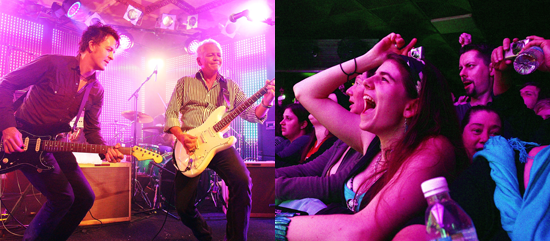 Icehouse's Iva Davies has described playing a free show at Melbourne's The Espy over the weekend a "career highlight" while being joined on stage by Chris Cheney an "honour".
Icehouse performed what was meant to be a lowkey free gig at The Espy in St Kilda, Melbourne last Saturday to a packed front bar. The previous evening, the band played the Ronald McDonald House Charities Gala Ball. Led by sole remaining member Iva Davies, the Australian new wavers, originally called Flowers, recently repackaged their debut, Icehouse, to mark its 30th anniversary – and found themselves back in the ARIA album charts, an "unexpected and overwhelming" response, according to a Universal presser.
Chatting to industry types pre-show, Davies appeared apprehensive – needlessly, it turned out. Icehouse were among the first bands to employ the Fairlight synthesiser – Davies paying over $30,000 for his – at a time when Australian punters were still suspicious of electronic music and pub-rock ruled.
The Espy crowd had no such qualms as Davies & Co opened with an atmospheric rendering of their New Romantic classic Icehouse. Davies revisited highlights from that seminal album – including the early single Can't Help Myself – as well as later hits such as Great Southern Land, denser rhythmically and even more robust live, Hey Little Girl, Crazy, and the rockier Electric Blue. The cult Love In Motion another stand out.
Icehouse covered two David Bowie songs, Heroes and The Jean Genie, the latter with The Living End's Chris Cheney as special guest. An elated Davies declared the gig to be Icehouse's best-ever on the night – boding well for further touring activity.
He further expressed those sentiments to Your Daily SPA today, saying "I was truly humbled by Saturday's gig at The Espy. What started out as a bit of fun, where we could get a chance just to play a quite gig somewhere, got a life of its own.
"It was amazing how people braved the cold for so long to get in and the way the crowd sang all the songs back at us."
The line was up to 50 metres long and after waiting up to 45 minutes, punters were turned away because the venue couldn't physically hold any more.
"Perhaps the highlight for me was to have Chris Cheney, what an honour, one of the greatest guitar players this country has ever produced, get on stage with us. He gave a monster performance like only he can. I can't thank the fans, our road crew and Espy team enough. The night will remain a big career highlight for me."
11 July 2011
From Undercover:
Icehouse Returns To Active Duty
By Paul Cashmere
Icehouse weren't good on Saturday night, they were great. What an honour it was to see one of Australia's cutting edge acts of the 80s make such a dynamic return.
So few artists today come even near to repeating the success of Icehouse in the 80s. They were one of Australia's great international successes as well.
"It's gonna get warm in here tonight," Iva Davies said to the capacity crowd at Melbourne's icon venue The Espy. He was right. This band was on fire from beginning to end.
There were a couple of faux pas. At one point half the band started playing one song and the other play another. Iva treated it like it was meant to be part of the act.
After an hour of hit about hit after hit after hit where the entire crowd sang along to every word of every song, the band returned for a cover of The Easybeats 'Sorry' then Chris Cheney from The Living End joined them for Bowie's 'The Jean Genie'. Chris said afterwards that he was in awe. "I can't believe I got to play live with Icehouse," he told me after the show.
As for the show itself, it was non-stop hits. How many acts today can play for one hour where you know every song?
The setlist was:
Icehouse (from Flowers, 1980)
We Can Get Together (from Flowers, 1980)
Crazy (from Man of Colours, 1987)
Electric Blue (from Man of Colours, 1987)
Hey Little Girl (from Primitive Man, 1982)
Love In Motion (single, 1981)
Heroes (from Heroes, 2004)
Great Southern Land (from Primitive Man, 1982)
Walls (from Flowers, 1980)
Can't Help Myself (from Flowers, 1980)
Nothing Too Serious (from Man of Colours, 1987)
Sorry (The Easybeats cover)
The Jean Genie (David Bowie cover)
I know they are testing the water to see what happens next but based on Saturday, I suspect there will be a lot more gigs in the future.
Young bands take note. See Icehouse. They set the benchmark for live performance and can kick your arse.
The Undercover Facebook page stated a similar sentiment:
Icehouse last night at the Espy is pretty much as good as it gets. Artists today, watch Icehouse, Iva Davies has set a new benchmark. When the "old guys" come back and kick your arse, it's time to take notice.

10 July 2011
Professional quality video courtesy of Icehouse Management!
10 July 2011
Several attendees at the Espy show recorded many of the evening's performances and uploaded the results on YouTube! Here's a sampling:
10 July 2011
Here's the schedule from the front door of the Espy: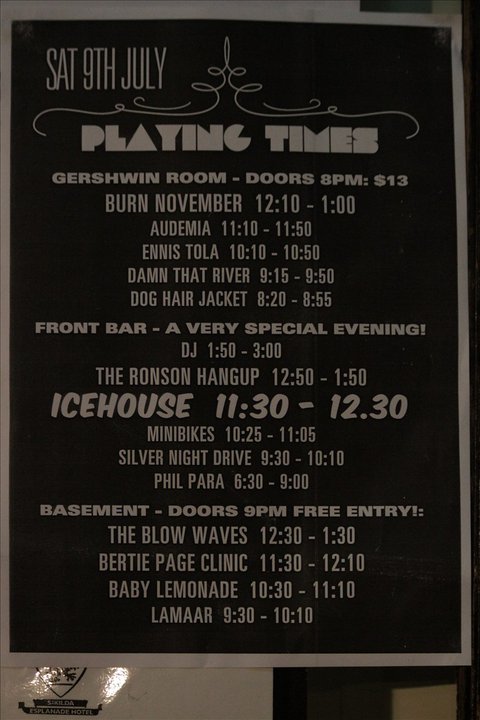 10 July 2011
Go to the Gold 104.3 website, and then scroll down the page to the interview with Iva dated May 12, 2011. This interview is mislabeled and was actually recorded just prior to the Espy show. if you don't see Iva's interview on this page, that means it has been moved farther back on the archive list. Click on Next at the bottom of the archive list until you find it.
10 July 2011
Have a look at these 38 gorgeous photos from the Espy show last night! You will need to be signed into Facebook to view them. All photos taken by Michael Sims, shown here with Iva.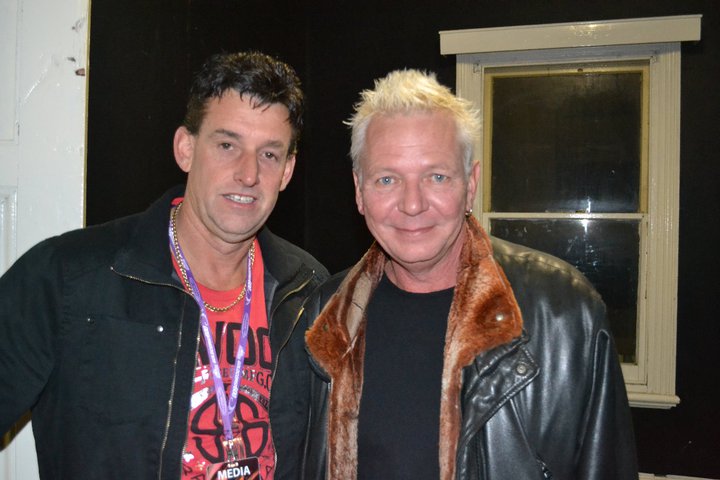 9 July 2011
The secret gig at The Esplanade in St Kilda was a huge success!
On stage:
Iva Davies
Paul Wheeler
Paul Gildea
Steve Morgan
Glenn Reither
Set list:
Icehouse
We Can Get Together
Crazy
Electric Blue
Hey Little Girl
Love In Motion
Heroes
Great Southern Land
Walls
Can't Help Myself
Nothing Too Serious
Sorry
The Jean Genie
Chris Cheney from Aussie rock band The Living End joined Icehouse on the last song.
More details as they become available!

9 July 2011
From Adelaide now...:
First person - Q & A with Iva Davies
The celebrated musician answers a few simple questions.
My first instrument was ... bagpipes.
My favourite tune is ... As Time Goes By, from Casablanca.
Don't talk to me about ... blood.
The three people I'd love to invite to dinner are ... Keith Welsh, co-founder of Flowers and Icehouse - and my children.
When I was a kid I wanted to be ... an archaeologist.
I laugh every time ... I see Keith Welsh from Flowers dancing.
The talent I wish I had is ... all to do with economics.
My greatest extravagance is ... my home on Whale Beach.
My biggest mistake was ... when I stopped playing the guitar seriously about 15 years ago.
The most useful advice I ever got was ... look for the silver lining.
As I've got older I've ... become more wary of people.
My most treasured possession is ... my oboes. I have two and they're both handmade and quite valuable.
The music for my funeral would be ... Johann Sebastian Bach.
Davies and Icehouse will appear at the Gorgeous Festival at McLaren Vale, November 26. Tickets on sale July 18. gorgeousfestival.com.au
8 July 2011
From Ronald McDonald House Charities Australia:
Legendary Australian rockers Icehouse headlined this year's 20th Ronald McDonald House Charities Victorian Gala Ball on Friday 8th July at Crown's Palladium Ballroom. Hosted by Channel 9 personality Pete Smith, over 1,100 guests of the Charity witnessed Icehouse perform a host of their classics, including 'Great Southern Land', 'Can't Help Myself' and 'Electric Blue'.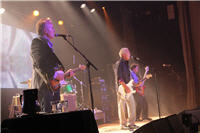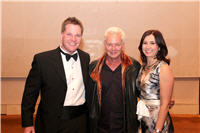 7 July 2011
From Undercover:
Icehouse To Play Free Gig In Melbourne Saturday

By Paul Cashmere
Melbourne will be treated to a free Icehouse gig on Saturday night at the Espy in St Kilda.
Iva Davies will be in Melbourne for a charity show at the Ronald McDonald House Charities Gala Ball on Friday night and is staying over for the Saturday gig.
The renewed activity from Icehouse comes just after the release of the recent 30th anniversary edition of the debut album 'Icehouse' by Flowers.
The next project will be the greatest hits album 'White Heat: 30 Hits' in August.
'White Heat: 30 Hits' will feature 2 CDs each with 15 songs in chronological order of their release, starting with the very first Flowers single 'Can't Help Myself'. There is also a DVD featuring all of the music videos.
In a statement, Iva says, "Following the release of the Flowers ICEHOUSE 30th Anniversary edition earlier this year, I was overwhelmed by the incredible amount of support and enthusiasm there was out there for the entire ICEHOUSE catalogue. Many of the requests for what to put out next focused around some of the compilations we had released in the past.
"I looked at the past sets and realised that there had never been a collection of every single we'd ever released throughout the history of the band nor a DVD compilation of every clip so that's what we decided to do. Our criteria for the inclusion of tracks was that they had to have been released somewhere in the World as a single AND have had a clip made for them (in a couple of cases, two clips!).
"Now that is all together, I'm truly excited about releasing an album with these songs that fans have loved over the years and which were the focus of the different albums. This will be the first time that the majority of these recordings will be available to be legitimately downloaded through iTunes and other digital retailers as well a 3-disc packaging in retail stores. It is great that people who may only know ICEHOUSE by one or two of the songs will be able to explore the other recordings as well.
"The DVD of all the clips brought back many memories of all the people who participated in ICEHOUSE's success and is a fun look over the past 30 years of music and video making for me.
"I hope everyone enjoys having all our Hits in one place at long last".
7 July 2011

Icehouse is the featured performer at the Ronald McDonald House Charities Gala Ball in Victoria! From their website:
Prepare for a night of extravagant proportions on Friday 8th July 2011 as the Ronald McDonald House Charities Gala Ball in Victoria celebrates its 20th anniversary.
Party until the early hours to mark this festive milestone and enjoy illustrious entertainment, delicious food and wine, dancing and a whole host of silent auction items which will raise money for programs that help seriously ill children and their families live happier and healthier lives.
Held at The Palladium at Crown, the Black Tie event will be taking place from 7:00pm until 1:00am. Ticket prices are $250 per person or $2,500 for a table of 10.
Join in the sophisticated soiree and help commemorate an event that has raised nearly $3.8 million since its inception 20 years ago. It's guaranteed to be a party like no other!
7 July 2011
BREAKING NEWS!! Icehouse announces the release of a 3 disc greatest hits package: WHITE HEAT: 30 HITS!
Excerpt from the Universal Music press release:
Celebrating the music of one of Australia's most revered and respected musical icons with an album of songs we know and love.

Following the unexpected and overwhelming response to the Flowers ICEHOUSE 30th Anniversary Edition released in May this year, Universal Music and Iva Davies are excited to announce the second release of their partnership.

For the first time, ICEHOUSE White Heat: 30 Hits brings together every single from the ICEHOUSE pantheon ever released worldwide.

Available August 26th 2011, White Heat: 30 Hits, will reunite and excite fans from all over the world with a 3 disc set containing two audio CDs, each with 15 songs in chronological order of their release, and a DVD with 32 film clips from over the years. The album will take you on a journey through the band's amazing music career, combining decades of history in one album with hit songs, such as Great Southern Land, Hey, Little Girl, Crazy and Electric Blue that have won fans all over the world.

Connecting with the history of the music, the packaging of the album will also include a 12 page booklet with images of the band from each album era and single cover artwork. Included among the musicians who have been a part of the ICEHOUSE line-up live or on record are the acclaimed bass player, Guy Pratt, who toured with the band for the Primitive Man and Sidewalk albums, soundscape artist and production genius Brian Eno who featured on their 1986 release Measure for Measure and beloved Australian sax-and-song man, Joe Camilleri.

Following the release of the Flowers ICEHOUSE 30th Anniversary edition earlier this year, I was overwhelmed by the incredible amount of support and enthusiasm there was out there for the entire ICEHOUSE catalogue. Many of the requests for what to put out next focused around some of the compilations we had released in the past.

I looked at the past sets and realised that there had never been a collection of every single we'd ever released throughout the history of the band nor a DVD compilation of every clip so that's what we decided to do. Our criteria for the inclusion of tracks was that they had to have been released somewhere in the World as a single AND have had a clip made for them (in a couple of cases, two clips!).

Now that is all together, I'm truly excited about releasing an album with these songs that fans have loved over the years and which were the focus of the different albums. This will be the first time that the majority of these recordings will be available to be legitimately downloaded through iTunes and other digital retailers as well a 3-disc packaging in retail stores. It is great that people who may only know ICEHOUSE by one or two of the songs will be able to explore the other recordings as well.

The DVD of all the clips brought back many memories of all the people who participated in ICEHOUSE's success and is a fun look over the past 30 years of music and video making for me.

I hope everyone enjoys having all our Hits in one place at long last.

Iva Davies (Sydney, July 2011)

White Heat: 30 Hits, from one of Australia's most revered and respected musicians, Iva Davies, is a delicious musical foray for fans new and old to delight in and is available to pre-order from Friday July 15th at icehouse-ivadavies.com.
7 July 2011
From 774 ABC Melbourne:
Icehouse - secret gig!
by Courtney Carthy

Iva Davies of Icehouse announced on the show that the band will play a secret (well, not so much anymore) gig at the Esplanade Hotel in St Kilda this Saturday night. The band's commemorating 30 years since their name change with a special release including a DVD and bonus live CD.
In 1980 when their CD 'Icehouse' was released internationally their original band name Flowers conflicted with a Scottish band, among others, so they took the album name. Iva said Molly Meldrum announced the name change at a ski resort. According to Molly it was the first time he wore his signature hat.
Dave O'Neil spoke to Iva Davies, a fellow oboe player, on the show today.
7 July 2011
From the Herald Sun:
The return of eighties rock band Icehouse
by Cameron Adams
ICEHOUSE will play a surprise pub show in Melbourne on Saturday.
The '80s rockers will perform a free show in the front bar of St Kilda's Esplanade Hotel. It will be the smallest Melbourne show the Aussie band has played in more than 30 years.
"It really is going back to our roots,'' singer Iva Davies said.
He is easing back into becoming a touring musician again. "We've done a few big arena shows over the last few years, like Sound Relief, that's something we know," he said. "But it's been a very, very long time where we just set up in the corner of a pub and played on a small stage. I'm testing out whether I can actually do this again and also whether anyone's interested."
Icehouse are slowly being reactivated after years of being dormant. A deluxe reissue of their debut album returned Icehouse to the Top 20 this year. A new deal with Universal will see the band release their first comprehensive singles collection next month.
White Heat will feature 30 singles including hits Crazy, We Can Get Together, Hey Little Girl, Great Southern Land, Electric Blue, Love in Motion, No Promises, Man of Colours and We Can Get Together. The album, to be released on August 26, will also come with a DVD featuring all the accompanying music videos.
Davies plans to re-issue the remainder of the band's albums over the coming years, with Primitive Man due next year, again featuring unreleased material he has found in his archives.
Icehouse will be on stage at the Esplanade at 10.30pm on Saturday.
7 July 2011
Icehouse will be playing a free show in Melbourne this Saturday night at The Esplanade Hotel in St Kilda! The venue only holds around 800 people so it is STRONGLY advised that those wishing to go arrive early. As it is a free show, Icehouse will have no control over who is allowed into the venue. Icehouse are slated to take the stage around 10:30. The band line-up for this show will be Iva Davies, Paul Wheeler, Paul Gildea, Steve Morgan, and Glenn Reither.
Icehouse's involvement in the show was initially supposed to be as the "very cool mystery guest" mentioned in the flyer below, but word got out!
1 July 2011
From Undercover:
Icehouse To Headline Gorgeous Festival

By Paul Cashmere

Icehouse will headline the first Gorgeous Festival in South Australia in November.
This will be the first time in a long time that Icehouse have performed in SA. "Icehouse hasn't played in South Australia for almost 20 years," Iva Davies said in a statement. "When we were asked to play in the beautiful McLaren Vale, early in summer, I jumped at the chance!"
The festival will also feature Josh Pyke, emma louise and Busby Marou.
"Then to be told that we'd be working with the likes of Josh Pyke (I'm a fan!) and great new acts like emma louise and Busby Marou makes it even more of an event for us to get fired up by. I'm sure it will be a wonderful day and night", he said.
The Gorgeous Festival will be on November 26 at McLaren Vale, South Australia.
1 July 2011
Icehouse will be performing at the Gorgeous Festival in McLaren Vale, South Australia on November 26th! Other artists slated for the show are Josh Pyke, Busby Marou, Emma Louise, Snowy Belfast, and Junior. Tickets will be available starting 18 July on the Gorgeous Festival website.

23 June 2011
Empire of the Sun, Missy Higgins and Icehouse will headline a stellar line-up at this year's Caloundra Music Festival at Kings Beach, 7 to 9 October 2011! Icehouse wil be performing on the Amphitheatre Stage on the 9th. Tickets will be available starting 4 July on the Caloundra Music Festival website.
21 June 2011
The latest issue of M2 Magazine contains a four page article featuring Iva Davies! Unfortunately, the article is not online so you'll have to find yourself a copy of the magazine or download their digital app.
9 June 2011
The 30th Anniversary Edition of Icehouse is now available on iTunes in the USA, Canada, and Mexico!

5 June 2011
At last! The long awaited Undercover interview with Iva Davies is now available for viewing! Iva Davies chats with Paul Cashmere about the 30th anniversary of the debut album 'Flowers', the formation of the band and the music scene in the 70's.

4 June 2011
Nice photo of Iva on the Deni Ute Muster website, along with an Icehouse bio!

3 June 2011
Icehouse are slated to headline the Saturday October 1st lineup at this year's Deniliquin Ute Muster and Play on the Plains Festival! Tickets are $150 per person and are available now!
Here is an excerpt from their press release:
ICEHOUSE TO HEADLINE SATURDAY NIGHT CONCERT

One of Australia.s greatest musical artists and exports, ICEHOUSE, will headline Saturday night of the 2011 Deniliquin Ute Muster and Play on the Plains Festival.

ICEHOUSE will complete an outstanding line-up of iconic and contemporary Australian music acts on the Festival stage on Saturday October 1. US Rock Queen Suzi Quatro will headline the concert on Friday, September 30.

It will be the first time since 2009 ICEHOUSE has performed a live concert.
"We have an awesome mix of Australian country, rock and contemporary music, including a legend of the music industry in Suzi Quatro and a unique Australian mega success story in ICEHOUSE," Festival General Manager John Harvie said.

The Festival's Saturday night concert will showcase ICEHOUSE, Eskimo Joe, Guy Sebastian, Adam Brand, Troy Cassar-Daley and Luke Dickens.

On Friday night, Suzi Quatro, The Sunny Cowgirls, Adam Harvey and Beccy Cole, McAlister Kemp, and Tori Darke will all perform.

And in a huge coup for the Festival, which coincides with the AFL Grand Final, Mental As Anything will perform live on the main stage as half-time entertainment.

"It is a phenomenal line-up of Australian artists," Festival General Manager John Harvie said.
"We are putting on one of the best line-ups of Australian music you will see at a Festival this year on our Essential Energy stage, our Ice Break stage and our Sunday morning music program."

The performance from ICEHOUSE comes on the back of the band issuing a 30th Anniversary Edition of the Flowers ICEHOUSE debut album. (The band released the album in 1980 as Flowers but changed its name to ICEHOUSE following the international release).

A name synonymous with Australian music around the globe, the powerhouse band had a huge succession of hits spanning 30 years, penned by front man Iva Davies who is also a renowned film (Master And Commander, The Incredible Journey of Mary Bryant) and ballet (Boxes, Berlin) composer.

The band's biggest hits include the anthem Great Southern Land, along with Electric Blue,°Crazy, We Can Get Together, and Hey Little Girl.
"The Deni Ute Muster is such an iconic Australian event, that it is only natural that we would seek out a band as iconically Australian as ICEHOUSE," Mr Harvie said.The band has sold over 3 million albums locally, more than 9 million internationally, and had sales exceeding 28 platinum albums in Australasia alone; the list of accolades also includes eight top 10 albums and over thirty top 40 singles, ICEHOUSE has had top twenty singles (including No. 1.s) in USA, Canada, Britain and Europe. In 2006, ICEHOUSE was inducted to the ARIA Hall of Fame.

The huge concert line-up adds to an already bulging entertainment program for the Festival which will feature an extended music line-up.

31 May 2011
A different kind of interview from the Sydney Morning Herald...

What I drink when ... Iva Davies
by Emily Dunn
Reach into the vaults of rock'n'roll folklore and many of the tales will involve a drink, or two. For Iva Davies, of the band Icehouse, it was one drink in particular.
''We never drank before we went on stage,'' he says. ''Other bands did but we were always more business-like.
''The problem was coming off stage and having to go out into a room full of people. The show would leave me so full of energy. I would have three tequila slammers in fairly quick succession to get back to a normal heart rate. That lasted for years.''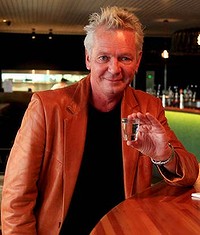 Davies was introduced to the Mexican spirit by Jim Kerr and Charlie Burchill, members of the Scottish band Simple Minds. The year was 1981 and the band, then known as Flowers, had released their chart-topping album, Icehouse. The album name became the new band name when the record company discovered there was a band in the US also called Flowers.
Icehouse had supported Simple Minds on a tour of Britain and now the Scottish group was doing the same for them in Australia.
''We went out after the show in Brisbane and Jim lines up tequila slammers on the bar,'' Davies says. ''And then each member of each band had to buy a round.''
Tequila was big in the 1980s, he says. ''On a tour in the US, we would go to these bars where waitresses walked around with a bottle and shot glasses in holsters around their waists.''
In the days of extravagant rider requests, Icehouse's was relatively restrained, Davies says, but it always included tequila.
Thirty years later, tequila is a rare indulgence, making way for the occasional gin and tonic or single-malt whisky.
This month, however, tequila has a special significance as a celebratory tipple for the 30th anniversary re-release of Icehouse, also featuring live recordings and footage of the band. For the project, Davies teamed up again with his Flowers co-founder, Keith Welsh, who left the band not long after the 1981 tour.
While Davies has worked on a variety of outside projects, including music for Sydney Dance Company and films such as Master and Commander, he still enjoys performing with the band, such as their show for Sound Relief at the Sydney Cricket Ground for victims of the Victorian bushfires in 2009.
''It still feels great to sing those songs,'' he says.
IVA'S CHOICE
Top two-thirds of a glass of tequila with soda water. Cover the glass tightly with the palm of your hand and shake up and down before drinking in one shot.
29 May 2011
Icehouse are back on the charts! Flowers 'Icehouse' has debuted at Number 14 with a bullet on the ARIA Albums Chart, and Number 2 on the ARIA Australian Album Chart. Many thanks to everyone who purchased the record!
27 May 2011
Influential Icehouse! Nice article from The West Australian.
Icehouse rebuilt
by Ara Jansen
If Iva Davies was ever in any doubt as to the power of the first Icehouse album, he need look no further than Eskimo Joe, Cut Copy and Jet all name-checking it as being influential.
"Eskimo Joe have been performing a cover of We Can Get Together (at their concerts) and Cut Copy have gone out of their way to talk about the album," says Icehouse's singer, songwriter and guitarist.
Released in 1980, when Icehouse were still called Flowers, the album was called Icehouse and featured the songs We Can Get Together, Can't Help Myself and later Love in Motion, which in the intervening years have burned themselves into the lexicon of Aussie rock.
Now in celebration of the 30th anniversary of the band's name change, Flowers' Icehouse album has been remastered and re-released. The three-disc set comprises the remastered album with three bonus tracks, 19 tracks recorded live for radio in 1980-81 and a DVD of Flowers' appearance at New Zealand's Sweetwaters Music Festival in 1981.
And, for the first time, the band's music is now available via download.
Davies says he's extremely happy with the remastering of the album - done by veteran studio whiz and Flowers fan Steve Smart - because he never really felt the original was engineered quite as it should have been. He blames himself for taking the reigns of something he didn't really know how to do.
"I remember hearing Billy Jean and it was probably the loudest thing I had ever heard on radio," says the singer, who has always had a fascination with production and music technology. "The quality of our mix sounded fine on your home stereo but didn't translate well to radio. That was because I was in my 20s and a little knowledge was a dangerous thing."
The singer says one of the reasons for the success of the album at the time was that the band had spent three years gigging before they even went near a studio.
"We had a large following around Australia and we were the highest-paid unsigned act in the country. We had a ready-made audience for the album. There were 10,000 people waiting to buy it. It remained the highest-selling debut from an Australian band for 20 years."
Along with bass player Keith Welsh, Davies has spent much of the last year going back through the Icehouse archives - listening to old tapes, watching old footage - to find material to include in the re-released package.
"All of this is really exciting," he says. "I remember the magic of listening to Pink Floyd when I was 18 and 20 and know how influential that was to me. It's remarkable to know that I'm a part of that kind of significance to other people because of this album. It's mind-boggling."
Davies spends much of his time composing film and television scores, music for big events and has written for Sydney Dance Company.
Icehouse last played live at their ARIA Hall of Fame induction in 2006 and at the first Sound Relief concert three years later.
While they play the odd corporate show, the band has no immediate plans to tour.
24 May 2011
Another great interview, this time from The Music Network!
Icehouse: Great Southern Band

by Nathan Jolly
In 1980, Iva Davies and his burgeoning pop band Flowers dropped their debut album Icehouse. Thirty years on, Davies is delving into the new model of the music industry, and discovering it suits him perfectly.
"Recently I had to check back over my itinerary during that time, and on one day I was in three different European countries." Iva Davies shakes his head as he recalls Icehouse's gruelling touring schedule in the early '80s. "And that was during album one, and I kept that up."
Davies is back on the promotional wagon, albeit at a slower, inner-city- café-interview pace. Universal's 30th anniversary re-release of his 1980 Icehouse debut album (released under the band's original moniker Flowers) is the reason for this reminiscing.
The album was an immediate success upon release in 1980, a factor Davies attributes to a three-year run-up of inner city gigging. The band were lucky, coming up in the fertile late '70s Sydney scene, a fact that came screeching into focus upon their first overseas journey.
"I remember the first night we arrived in London," recalls Davies. "I looked through NME and Melody Maker trying to find somewhere to go to see some of these legendary bands we'd been listening to for years and it suddenly dawned on me that London didn't have the same energy in terms of live music as Sydney and Melbourne did. This Holy Grail we were after turned out to be something that was created by the legend that was amplified, because of the distance."
The band soon begun to apply their homegrown touring ethic overseas; a gruelling and sometimes disheartening journey followed, which begun with a long drive across America, and – at its peak – saw Davies require a security guard 24/7 for a number of years.
"When I look back now, I'm so surprised at the level of energy I must have had. It was constant, non-stop work from morning to night for years on end."
There has been renewed interest in the Icehouse catalogue of late. Kobalt Music Group recently signed Davies (and Icehouse's back catalogue) to a worldwide administration deal, which will hopefully see a number of the songs attached to particular campaigns and television shows. The deal came after the natural end to a long and successful partnership with EMI Music Publishing.
"I'd been with EMI, probably the longest signed artist to EMI, and had a relationship with the Managing Director, John Anderson, that went back thirty years. He retired and it sort of spelt the end of the era for us."
The choice to go with Kobalt was due to their forward-thinking business model.
"The model of the music industry is changing radically, from what it always was," explains Davies. "We wanted especially to team up with a company who were more focused on the new model, and especially encompasses the online possibilities. Once upon a time a publisher collected income from a very narrow field, now it's all over the place and there's lots of potential for advertising. It's an interesting time."
On top of this, the recent Renaissance of '80s music and culture has shone the light on Icehouse's earlier work. Davies is clutching a street press Icehouse manager (and ex-member) Keith Welsh handed him, which features an interview where electropop band Cut Copy sing the praises of Icehouse's debut record. Davies is excited about the new publishing deal and interest in the band, but is aware he must be careful not to dilute the catalogue with cheesy sync deals.
"We've always been very, very selective about the placement of songs, but even that model has changed. Twenty years ago, a lot of stigma was attached to having your song linked with an advertisement. Now it's a different marketplace so that's something we will look at."
On the eve of the debut album's re-release, and in still the infancy of his relationship with Kobalt, Davies is diplomatic as to what these new endeavours will bring.
"I have no gauge of it, to be honest," he admits. "There is a fairly large catalogue, but the interesting thing we've discovered is the songs are very recognisable but the band name is not. So what we are trying to do is re-couple the songs with the band name. My son's generation - he's fourteen - will know a lot of these songs but won't be able to tell you who they are by.
As a new generation begins to affix Davies to his body of work, he may have to start back on that gruelling touring regime.
"I sincerely doubt anyone will want to see that," he laughs.
24 May 2011
More birthday wishes are in order, this time for Keith Welsh! Equally busy at the moment, but we know you'll make time to have a nice celebration with your family.
22 May 2011
Happy Birthday to Iva Davies! You're awfully busy right now, so we hope you'll have a moment to relax and enjoy your special day!
22 May 2011
Iva was recently interviewed by Molly Meldrum for the Sunrise Show. Here's the clip!
21 May 2011
Here's an insightful interview with Iva from the Courier Mail.
Iconic Australian band Icehouse is bringing the magic back
by Sean Sennett
THREE decades ago, a new Australian band called Flowers stormed the charts with their debut album, Icehouse.
Mixing the glam moods of T. Rex with the icy cool of David Bowie, the band's plans for world domination stalled briefly when they realised a European outfit had the audacity to dub themselves The Flowers.
So our Flowers swapped their own moniker for that of the album's title, and Icehouse was born.
Essentially the brainchild of frontman Iva Davies, Icehouse is celebrating the anniversary of that name change with a re-release of that album from 1980, now titled Flowers. The original work will be available digitally and will also come as a CD/DVD set that includes bonus tracks, video clips and documentary footage from the period.
Looking back on those vintage Countdown clips of Icehouse performing Can't Help Myself and We Can Get Together, there's a sense of a Bowie-esque futurism about Davies who, avoiding both the pub rock mullet and the lush new romantic locks of the day, settled on tightly cropped hair and smart suits, looking more like a future member of Franz Ferdinand than a man who earned his stripes in the clubs and refectories of the late 1970s.
"It was an interesting fashion period," says the singer. "We played plenty of dingy Kings Cross clubs when we started the band and the look was all safety pins, razor blades and torn T-shirts. There was an element ... that we were never going to buy into that visual statement.
"We played the Sex Pistols in our set, but we also played the Kinks. We were conscious of how we looked. I hadn't seen the Countdown clips until we put the DVD together. We were at the studio recording it so we'd never seen ourselves on television, but most of our clothes came from op shops."
Alongside the now eponymous opener, Icehouse, the Flowers album contains some of the band's finest material, including the singles We Can Get Together, Can't Help Myself and Walls. Now added to the set is the non-album single, the glam inspired Love In Motion.
In 2011, what continues to move Davies is how strongly the album resonates with younger artists.
"It's been incredibly surprising, and a remarkable experience for me over the years, to hear things like Eskimo Joe were including We Can Get Together in their set and that Nick Cester (Jet) was furiously studying the album for its guitar sounds. The generational flow-on for an album like that isn't something I expected."
Davies, a classically trained musician with a penchant for experimental synthesisers, says the tempo on Great Southern Land was set at 120 beats per minute because he had no idea how to alter the tempo on his primitive drum machine.
"Songwriting, to a lot of writers, remains a great mystery," he says.
"But one of the things behind writing a song can be happy accidents.
"We had the honour of working with Brian Eno on our fourth album, Measure For Measure, and he told a story that made complete sense to me.
"One of the synthesisers featured on the Flowers album was a very early piece of technology called the Mini Moog. Brian said that every time he sent his along to the repairer to get fixed, he'd send it with notes saying please don't fix this button, or this button either.
"Now that synthesisers are completely predictable, some of the fun of writing on them has gone out of it."
Davies does not care to jinx any possible new work by talking about it. Fans can, however, expect more re-releases from Icehouse's extensive back catalogue.
20 May 2011
Listen to the interview with Adam Spencer, sans guitar lesson!
Icehouse flowers in to hot hit: Iva Davies on the 30th birthday of an Aussie music icon
Icehouse the album was released 30 years ago and its re-release is another milestone in a musical journey that started in Wauchope and has included the ARIA Hall of Fame.

Iva Davies spent his time in regional New South Wales surrounded by music, with both his parents singing in choirs.
He went on to study at the Conservatorium of Music with the oboe and English horn (not to be confused with the French horn, he is quick to point out).
"I ended up playing [oboe] with the Sydney Symphony," Davies reveals, "[and] I was in the orchestra of the first Australian opera staged in the Opera House."
While studying the oboe, he also had an interest in pop music and, "then I had that period where you get lost and don't know what you want to do, gave up the oboe, and cleaned the squash courts next door," he recounts.
Luckily, "the manager's son was Keith Welsh, a bass player, and we discovered we loved the same music and that's where the band started."
The two helped form a band called Flowers and, in 1981, released their debut album called Icehouse and, when the former turned out to be taken by an overseas band, they took on the latter as the band name.
Of the early 1980s, Davies says, "it was incredibly dynamic and really exciting... the youth of Australia, what they did was go to a pub and see a band, so there were so many bands, there was so much music, so many venues."
In fact, Davies recalls that, "when we went on that first international tour thinking 'we're finally here', we opened the New Music Express [and] there was nowhere to go [in London] and I remember thinking 'if we were in Melbourne tonight, there'd be 50 venues we could go and see a band at, this is such an irony'."
Australia is still home though and, when Icehouse do play their rare gigs these days, it is "just as exciting as it always has been."

20 May 2011
Listen to the interview with Jason Morrison!
Flowers celebrate 30 years of Icehouse
Flowers adopted the name Icehouse from their 1980 debut album. Now, 30 years later, it stands as one of the greatest records ever released by an Australian band. Jason Morrison speaks with the incredible Iva Davies.
20 May 2011
Listen to the interview from the Jono & Dano show today, while enjoying this great "then & now" photo!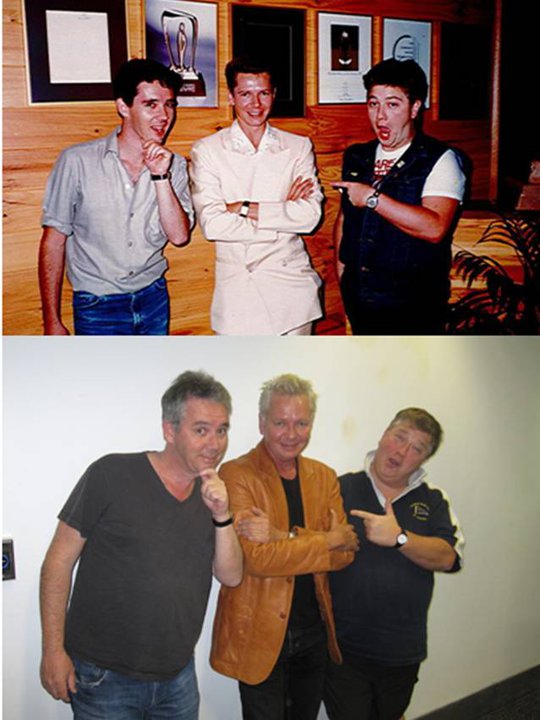 20 May 2011
Iva is making another round of the radio stations to promote the 30th Anniversary release today. Here's the schedule; all times listed are for Sydney unless otherwise noted:
Triple M Grill Team just after 8 am. Iva will be chatting to Mark Geyer about 30 years of Icehouse and Triple M.
2UE with Jason Morrison at 8:10 am. In addition, all next week the 30th Anniversary Edition of Flowers 'Icehouse' will be Album of the Week in Late Drive with the Two Murrays.

ABC 702 Breakfast Program at 8.30 am. Iva will be speaking to long time friend Adam Spencer on ABC 702's breakfast program. Iva even manages to squeeze in a guitar lesson with Adam.
Classic Hits Network with Jono & Dano at 4 pm local Australia time. Iva will be speaking to Jono & Dano about 30 years of Icehouse and much more.
Classic Rock Sydney & Melbourne are celebrating with an Icehouse weekend! Tune in Saturday morning Sydney/Melbourne time between 10am - 12pm to hear Iva chatting with Tom Williams. Iva will be guest programming Classic Rock 95.3 & 91.5 across the weekend with their '10 Classic Rock Tracks in a Row with Special Guest Iva Davies' airing Saturday 12pm & 3pm and Sunday 9am, 12pm & 3pm. 20 on air promos will run across the weekend in each city, with 10 albums to be won in both Sydney And Melbourne.

20 May 2011
From the AAP as seen on The West Australian:
Icehouse see future from the start
by Ross Purdie
Sifting through once forgotten archives of unreleased Icehouse music has given Iva Davies the thirst to record again.
The singer is sitting in the Sydney offices of his new record label, Universal, contemplating the idea of writing new songs to add to Icehouse's extensive back catalogue.
There's no need really. Immortalised in the Australian Rock N Roll Hall of Fame, Icehouse has sold tens of millions of records as the most influential new wave band of the `80s.
But spending months ploughing through old material to commemorate the 30th anniversary of Icehouse with a remastered three-disc album has triggered a hankering in Davies.
"I'm certainly primed for recording new music because I feel it's been such a huge administrative process to get to this point," Davies tells AAP.
"Now I'm interested in the nuts and bolts of being a musician again."
Reviving Icehouse as a creative entity should not be difficult for Davies. Since the band dissipated in the mid-90s, the 55-year-old has remained a musical force, scoring the ballets Berlin and Boxes with Sydney Dance Company and the Peter Weir film Master And Commander.
Icehouse, though, was always his personal outlet. Watching his old self play a blinding guitar solo while covering Lou Reed's Waiting For My Man at a 1980 festival sparked the urge to bring it all back.
More than 30 years on, could he play that way now?
"Yeah, I think I could do it again but you have to remember we'd been performing together for three years flat out, sometimes doing nine shows a week with a drive between Melbourne and Sydney thrown in, so we were very well oiled."
Band members have come and gone since then, most famously the original Icehouse keyboard player Anthony Smith whose 10-year disappearance sparked Davies to launch a public search to offer royalties.
Band members are not the only loss suffered. The Les Paul guitar, on which Icehouse's bare but beautiful sound was made, was stolen years ago and now provides a metaphor for Davies' dwindling relationship with the instrument in general. Computers and software have replaced his passion for strings.
"I'm sure people like Eric Clapton have never lost that relationship with their instrument but I did because I went on to do other things," Davies explains.
Encouraged by his former bassist Keith Welsh, Davies has been busy getting back in touch with the grass roots of music he neglected for so long.
Perhaps his old band mate had a whisper to Fender. The guitar manufacturing giant recently created a customised Stratocaster which Davies used at the Arafura Games in Darwin for the first time.
Icehouse have played several shows over the past few years, most famously at the 2009 Sound Relief concert for the Victorian bushfires disaster.
Their songs still hold up and the band's ongoing presence can be seen in artists from Cut Copy to Jet. But the Icehouse sound is shamelessly eighties. Despite the decade's revival, is there not the risk new material could betray the band's legacy?
"Not really because on every album, for better or for worse, I tried to do something new with a unique set of experiments attached," Davies says.
"The legacy is that every album is different and another album would definitely do that."
Most subversively, Davies delivered just the one vocal take on the third Icehouse album Sidewalk. Done to instil a sense of "spontaneity" on the 1984 record, any future material is likely to be less sonically ambitious. Instead the focus will shine on the bare bones of songwriting, perhaps using a guitar.
"It's incredibly difficult to write a three chord song on guitar and it's something that's eluded me all my life," says Davies.
"If I could have the perfect moment now it would be to write a Tom Petty song because they're just so simply beautiful."
20 May 2011
Another review, this time from Triple M:
EXCLUSIVE: Flowers Icehouse 30th Anniversary Album Quite A Package, Says Iva Davies
by Dave-O
You could say it's been 30 years in the making so we're very happy to say today is the day that the 3CD/DVD has been released of Flowers legendary debut album, Icehouse, their 30th anniversary CD.
Frontman Iva Davies told Triple M's Lee Simon that the album has never sounded better and the bonus goodies makes this the total package.
"We've gone back and found some of the most amazingly old and wonderful live tapes [and] put together a whole live album. It takes us through from early pub days [and] the party we had in the studio at the end of the album [to] our first international tour and then back to Australia to do larger theatres as the album grew.
"The DVD that goes with all of this is embarrassing from my point of view because I'm only a young thing," he smiles. "But all the Countdown clips and some incredibly rare footage of a show in NZ in a big outdoor concert called Sweet Waters and an interview with me talking about how difficult it was to write those first ten songs."
The debut album was released in 1980 when the band was known as Flowers. Boasting the singles "We Can Get Together", "Can't Help Myself", and "Icehouse" – the Icehouse album became one of the most successful debut albums of the era, spending over 45 weeks on the chart.
Fans across the Rock News Facebook pages have been going off about the remastered version. Paul Eberl called it the "most underrated album in Australia still… a diamond in the rough".
While, Adam Bright on the Iva Davies/Icehouse Facebook page exclaimed, "like like like, I'm loving the attention the album is getting. If this was a new release, it would actually be better than it was in 1980. It doesn't sound dated and is way better than the manufactured rubbish of today."
Iva Davies had many influences in those days including Roxy Music, David Bowie and especially Brian Eno. But their look as well… how would we describe it… well there was a lot of mascara!
This was an era and there was a look to the era. "It was very exciting for music. We had the old world of big rock like Led Zeppelin suddenly being demolished by this upstart in London called Johnny Rotten and the punk movement. We we were aspiring punks so the colour was black," he laughed.
The album comes with 3 bonus tracks, plus a 19-track live album featuring tracks they recorded for various radio shows they did between 1980-81, and a 3-disc DVD of incredible live footage.
20 May 2011
Here's a glowing review of the 30th Anniversary Edition from the Brisbane Times (although we suspect this was printed in other newspapers as well).
Icehouse 30th Anniversary Edition Flowers (Universal)
by Annabel Ross
Reviewer rating: 4.5 out of 5 stars
Then known as Flowers, Icehouse adopted the name of their 1980 debut for their band a year later. Thirty years on, it stands up as one of the greatest records ever released by an Australian band.
This anniversary edition includes the remastered album with three bonus tracks, a second disc of selected covers and live tracks recorded for radio broadcast and a DVD with New Zealand concert footage, an interview with Iva Davies and vintage Countdown clips.
We Can Get Together is a song that would surely dominate radio were it released today.
Flowers's roots as a successful cover band shine through in thrilling takes on the Easybeats's Sorry, Ultravox's The Man Who Dies Every Day and John Lennon's Cold Turkey, and the two-minute guitar lead on the live version of Can't Help Myself is about the best thing I've heard this year.
Unseen photos and new liner notes from Davies round out an unmissable package.
20 May 2011
The 30th Anniversary Edition of Flowers 'Icehouse' is released in Australian shops and online today! iTunes has the music available for download in all regions (except North America). The fantastic DVD content is only available when purchasing the physical 3-disc package.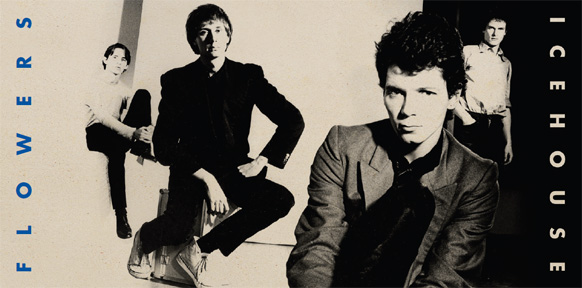 Here's the track listing:
DISC 1 / ALBUM

icehouse
we can get together
fatman
sister
walls
can't help myself
skin
sons
boulevarde
nothing to do
not my kind
send somebody
all the way
paradise lost (instrumental)

BONUS TRACKS
love in motion (original single mix)
goodnight, mr. matthews (b-side to 'love in motion')
can't help myself (original 10" single mix)
DISC 2 / LIVE ALBUM

LIVE RECORDINGS
boulevarde
funtime
man who dies every day
fatman
sorry
cold turkey
we can get together
nothing to do
icehouse
send somebody
sons
skin
walls
all the way
goodnight, mr. matthews
love in motion
not my kind
sister
can't help myself

DISC 3 / DVD
SWEETWATERS MUSIC FESTIVAL 1981
interview with Iva Davies
boulevarde
waiting for the man
sister
icehouse
walls

COUNTDOWN PERFORMANCES
Flowers To Icehouse
can't help myself (15 June 1980)
can't help myself (10 August 1980)
we can get together (28 September 1980)
we can get together (2 November 1980)
walls (8 February 1981)
Icehouse (from Countdown Awards 22 March 1981)
humdrum Molly Meldrum (12 July 1981)
love in motion (25 October 1981)
18 May 2011
Carol Duncan interviewed Iva for ABC Radio. Listen!
Iva Davies - Flowers 30th Anniversary 'Icehouse'

by Carol Duncan
I was still in high school when the Australian band Flowers released their debut album, Icehouse.
And I loved it. Iva Davies says his favourite track was the title track, Icehouse. Mine was actually not on the album, it was the B-side to the single Can't Help Myself, a song called Send Somebody.
Growing up on Sydney's northern beaches meant we were spoilt for choice when it came to great live music - Australian Crawl, Midnight Oil, Mental As Anything, The Angels, INXS (who played at my brother's workplace Christmas party in exchange for getting their kombi fixed) and Flowers, amongst others.
Sadly, I was still just underage so couldn't see any of them play live in pubs so thank heavens the top commercial radio station of the day used to do a series of summer beach concerts at which they all played. My older brothers always came home to tell me how amazing all of these bands were.
Flowers released Icehouse late 1980 and it became a huge hit through 1981.
With plans to tour internationally, the band had to change their name so chose Icehouse.
This year a special three-disc set is being released to celebrate the 30th anniversary of the name change, and the debut album, but includes lots of extra goodies for fans and will be the first Icehouse/Flowers recording to be made available digitally.
18 May 2011
News.com shares a moment with Iva.
Flowers bloom again for Icehouse
by Cameron Adams
THIRTY years ago Iva Davies was prowling the ABC studios fronting Australian band Icehouse.
Back in 1981 they'd just changed their name from Flowers to Icehouse (the name of their debut album) and were regulars at Countdown with hits We Can Get Together, Walls and Can't Help Myself.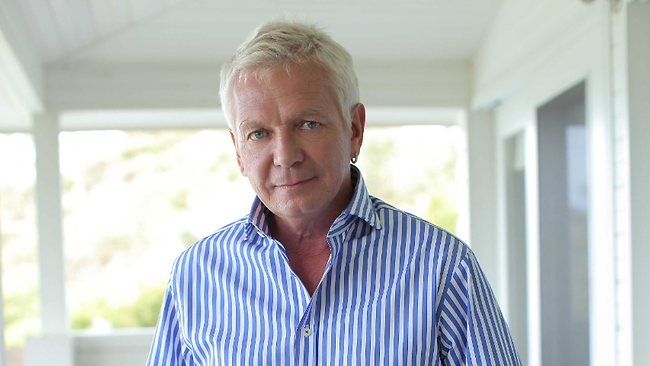 Fast forward to 2011 and Iva Davies is back in the old Countdown studios; now home to Spicks and Specks.
Davies is back on the radar for the 30th anniversary reissue of the Icehouse/Flowers album, released in October 1980 in Australia, 1981 internationally.
While his contemporaries from the '80s have reformed and reissued, Iva Davies has deliberately kept a low profile.
There's been only a handful of shows (the biggest being Sound Relief in 2009) and their back-catalogue has been frustratingly elusive.
No Icehouse material is available on iTunes, there's no website and no singles compilation.
Davies is one of the few Australian artists who own all their recordings; most belong to record companies. Savvy business decides from the early days have given him a lucrative career and, more importantly, total creative control.
He's said no to having iconic hits like Great Southern Land and Electric Blue used in TV ads, as well as any manner of '80s package tours and support slots.
Now, after two decades with the same publishers and record label Davies is now with Universal music.
The new deal is christened with the Flowers reissue - released tomorrow, boasting bonus musical and visual material. A new website is up and running, Icehouse are on Facebook and now iTunes. More reissues are planned for next year, as well as the band's first comprehensive greatest hits.
Yet Davies remains modest about the future plans for Icehouse.
"We haven't really played that much, just a handful of shows," he says. "I'm interested to see how this album is received and see if there is any interest at all in us playing live."
Such modesty means Icehouse remain one of Australia's most underrated bands, but the figures speak for themselves.
Almost two million albums sales in Australia alone, hits in the US, UK and Europe and a slot in the ARIA Hall of Fame.
Their debut helped take Australian rock out of the pubs in the '80s by embracing technology while sticking to their punk roots.
The reissue fills in many historical blanks. Davies and manager Keith Welsh (also bass player for Icehouse from 1977 to 1981) used forensic detail to hunt down recordings from the era.
Davies has two lock up garages full of Icehouse recordings, Welsh even found one live song on eBay.
"There was so much donkey work that went on," Davies says. "Before we could choose the live songs we had to restore the entire shows of lots of concerts; wade through seven versions of We Can Get Together. The further you go back into the archives the less technology there was obviously."
Indeed the vintage tapes the concerts (from the late '70s and early '80s) were recorded on had to be 'baked' before they could be used on new technology.
"I had a mixed reaction to a lot of them," perfectionist Davies says. "They were not sophisticated recordings, they're kind of rough and flawed. I was going through reams and reams of tapes to find perfect versions and there just weren't any. It was initially hard for me to think 'OK I can live with that'."
A 1981 concert, filmed for New Zealand TV, is included as well as multiple appearances from Countdown.
"We straddled a strange area," Davies says. "The girls at Countdown had a different perception to us than the people who saw us on the same bill as Radio Birdman. We had an inner city dark punk history which suddenly went on national TV.
"I wrote the song Icehouse entirely on keyboard, when we first played that live I thought it would be dangerous because it was slow, you couldn't dance to it and there were no guitars. Punk was incredibly energetic, driven by a lot of substances with the dancing and pogoing that went on at gigs. We formed in and were channelled through that live scene that demanded that kind of energy. The period that followed it was driven by a whole new world of technology."
While Davies is not nostalgic, listening back to his debut album for the first time in decades was an eye-opener.
"These songs were the first ones I'd ever written. I deliberately tried not to make them about me to give too much away. But now when I listen back it's totally me. Walls was is exactly about me, living on my own in a house with just the walls and me kicking against them."
Davies' teenage children got to see Icehouse for the first time at Sound Relief.
"I'd always been very private. My children really had no idea what I did. They hadn't been exposed to anything. I think they are getting the idea of what went on now their peers are listening to stuff from the '80s. I showed my daughter one of the interviews from this DVD and she said, 'Dad, I've got to have those sunglasses, do you still have them?' and this is after 30 years. It seems everything old is new again."
17 May 2011
Here's a great interview with Iva from The Australian!
Flowers fresh after 30 years
by Iain Shedden
ONE night in 1980 Iva Davies didn't sleep. Instead he sat in his Sydney apartment, constructed a drum kit out of bits of paper and cardboard, and set to work with those, a primitive strings synthesiser and some words. By morning he had the song Icehouse.

Davies, 55, didn't know then that the name would come to define a large portion of his creative output or even that he would have to ditch his band's name, Flowers, only months after it began its recording career.
For several reasons, including the existence of a band in Scotland called the Flowers, in 1981 the Sydney outfit became Icehouse and the album turned into Flowers.
"The logic of choosing Icehouse was simple," Davies says. "There were two things we were recognised for in Australia and New Zealand: that was the name Flowers and the album title Icehouse, so it became kind of bleeding obvious, really. In hindsight I don't regret it. Icehouse is probably a better name."
For Davies and his colleagues, who up until then had been playing covers of artists ranging from Roxy Music to Sex Pistols, the convergence of punk rock and synthesisers at the start of the 1980s presented a unique opportunity.
Davies wrote his first songs for that debut album. Thus began his long and successful journey as part of the fabric of Australian rock 'n' roll.
"I know it's very easy to look back through rose-tinted glasses and say that period was good, but it's accurate to say it," he says. "The energy that came out of the punk movement in England transferred here. When we started we were doing Sex Pistols songs alongside T. Rex songs. It was quite a weird collection of stuff. That whole energy ran into the new synthesiser technology as well.
"Also, to our benefit, the amount of young people who were going out every night to see bands was quite different to what it is now."
To celebrate the album's 30th anniversary Davies has repackaged the original release with rare material, including live performances and video from the period. It's a timely visit to his past. The Flowers album is cited as one of the best in Australian rock history. It has sold more than 350,000 copies in Australia and for 20 years was the most successful album debut by an Australian act.
It also sounds remarkably current because the sounds Icehouse generated then are just as popular today. Aussie acts such as Cut Copy and even rockers Jet have declared what an influence Flowers was on them.
Those synth and guitar sweeps that characterise songs on the album such as We Can Get Together, Walls and Can't Help Myself have been common to many local and overseas acts in the past few years.
Instead of punk's anarchic approach, Davies opted for precision when he was given the opportunity. He was one of the first artists to employ a click track to give the recordings a more rigid, regulated pulse.
"When we did the album I decided I wanted to do it with a click track and to my knowledge that had never been done before," he says. "There weren't any drum machines that could generate a click track. So we had a sample and hold attachment on the Minimoog synthesiser that we had. It was a pulse generator and you could wind up the speed of it. We generated this white noise click for the whole album.
"If you listen to the track Icehouse you can actually hear it at the beginning and the end. I had no idea click tracks would be industry standard 30 years later."
The Icehouse catalogue that came after Flowers, such as the chart albums Primitive Man and Man of Colours, followed a similar brief. Central to all of them was Davies's love of gadgetry, even if that was tied to a more primitive rock 'n' roll spirit.
"I didn't have a view myself of being on the cutting edge of anything," Davies says, "but one album after the other, that seems to be what happened.
"It was about toys," he adds, laughing at the memory. "Stuff to play with. It became a kind of standard joke in the band that every time we did a new album I had to have a new toy to play with."
A turning point for the fledgling songwriter was hearing Pink Floyd's The Dark Side of the Moon for the first time.
"That was a pivotal moment," he says. "I thought, 'If that's what you can do in a recording studio that's where I want to go.' That is an entire work. It's not just a collection of songs. It's meant to run in a certain order. I've alway had that view about an album."
So strongly does Davies feel about the album concept that up until this new release of Flowers none of the Icehouse catalogue has been available in digital download form.
"There's a part of me that is very wary of new technologies," he says. "So I've always been cautious about entering the digital world. I have an old-fashioned attitude towards it. The concept of flogging off tracks one at a time is contrary to the way I think. It's hard to switch from the old way. People seem to be consuming things one song at a time, which is not what I'm used to."
Icehouse represents only one segment of Davies's distinguished career. His classical training has allowed him to explore music outside of the rock domain. He has composed for the stage and screen, including works for Sydney Dance Company and, most successfully, on the big screen with his collaboration on the soundtrack to Peter Weir's Master and Commander.
The singer, songwriter, composer and producer is taking a break from those kind of projects but isn't ruling them out in the future. "The concept of writing seems a long way off, but I am getting back into playing the guitar," he says. "I'm slowly getting into that mode. It's a long time since I played guitar for fun."
Nor is he ruling out a return of Icehouse to the stage if the re-release of Flowers proves successful. There are plans also to reissue some of the other Icehouse albums.
"Would anybody want it?" he says modestly of an Icehouse tour. "It's impossible for me to gauge what the reaction will be to this reissued album."
Icehouse has performed only sporadically in recent years but returned to the stage two weeks ago to play at the opening of the Arafura Games in Darwin.
If a tour doesn't result, Davies can at least reflect on a career that has taken him in a handful of successful directions. That's if he can remember it.
"In the past two years I had to go back and compile a kind of diary stretching back to 1977, which sounds like an impossible task, but I started with my passports and logged every entrance and exit from Australia and from there I was able to work out the writing periods and the tours and fill in the whole jigsaw puzzle.
"What gobsmacked me was the amount of work we did.
"One of the reasons I can't remember a lot of it is because I was on this wheel trying to keep up with it all. That happens when you're on that trajectory. You're running all the time to keep up."
At least he remembers well the album that started it all off.
"Flowers has a unique place." he says. "From there on the relationships with synths were set. But the way those 10 songs were arrived at, starting with the covers band, then adding one song at a time, road-testing it, that never happened again."
Icehouse-Flowers 30th anniversary edition is released on Friday through UMA.
12 May 2011
Iva was interviewed on several radio stations today. You can listen to and/or watch the results at the following links: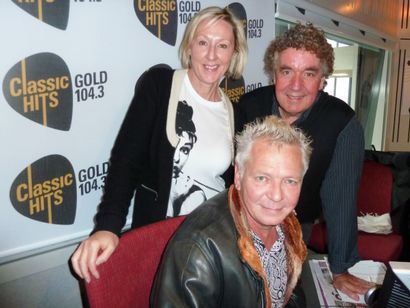 Iva's third live interview for the day was on 3AW 693, but their website unfortunately does not offer any archived material.
In addition, a video interview was recorded today at the Undercover studios. They have not yet shared the video with the world, but we'll let you know when they do. In the meantime, here's a photo from the day! That's Paul Cashmere from Undercover, along with Iva Davies and Keith Welsh.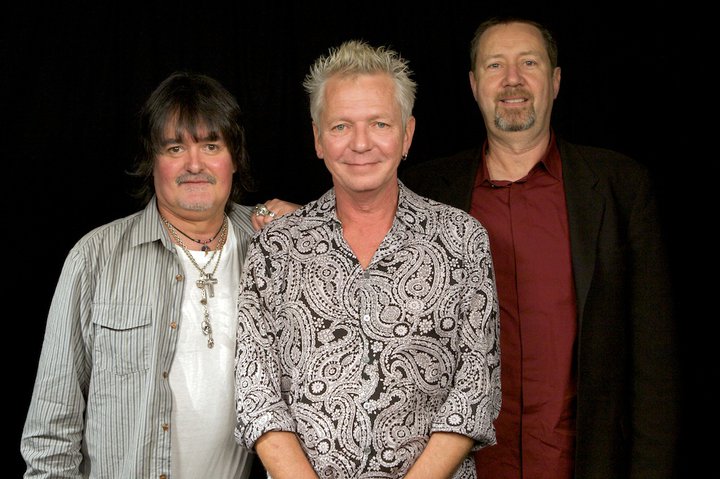 7 May 2011
NT News posted a photo gallery from the Arafura Games.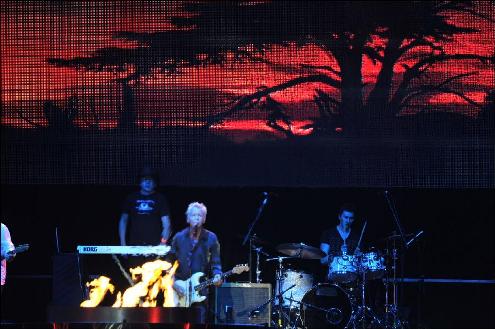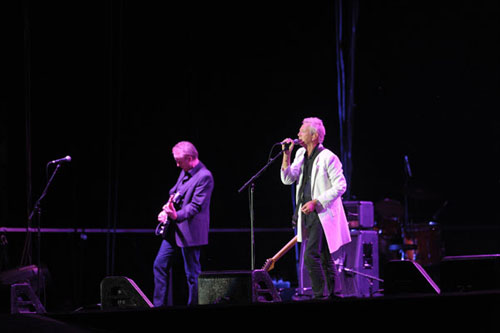 5 May 2011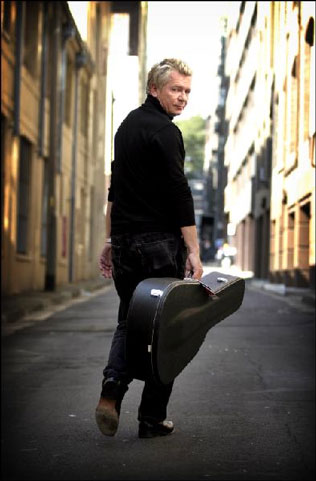 Here is a nice article from NT News regarding Icehouse's upcoming performance at the 2011 Arafura Games!
Icehouse warms to reunion
by Caine Edwards
ONE of Australia's most successful bands has come out of cold storage to play in Darwin. Icehouse frontman Iva Davies said the group hadn't been in the Territory since the early 1990s and playing as a band almost never happened. But he decided the Arafura Games Opening Ceremony was a good enough reason to dust off the microphone and knock out a few tunes. "It's just such an interesting event and location," he said. "To be able to travel across your own country and experience such a diverse range of culture and lifestyle is something else."
The Arafura Games marks only the third time Icehouse has come out to play as a group in almost two years. On March 14 2009 they re-formed for the victims of the devastating Victorian bushfires of Black Saturday at the Sound Relief concert in Sydney. And on June 9, 2009, they again pulled together for the Sacred Heart Mission's Heart of St Kilda concert. Around 22 musicians have been part of the Icehouse line-up in a career that spans four decades. On stage this time will be Davies, with Paul Gildea (guitar), Paul Wheeler (drums), Steve Bull (bass) and Glen Reither (sax/keys).
The timing of this reunion co-incides with the iconic group's 30th anniversary since they changed their name from Flowers to Icehouse. The anniversary is being celebrated with a re-release of Icehouse's self titled debut album and a 19-track disc of live recordings from 1980-81. "We've gone back and found some of our very old covers," Davies said, including The Easybeats Sorry and John Lennon's Cold Turkey. Included in the three-disc anniversary release is a DVD of some extremely rare live footage. "We've found some very old vision of a concert we played in New Zealand in 1981," Davies said.
In 2006, Icehouse was inducted into the ARIA Hall of Fame with Midnight Oil, Rose Tattoo and the Divinyls. "I never thought when I was on stage as a 24-year-old that I would be having these conversations about such an event in 2006," Davies said.
7 April 2011
The great news continues to spread! Here is an article from The Music Network.
Iva Davies strikes Icehouse deal with Universal
by Poppy Reid
Less than two months after Icehouse member, Iva Davies struck a worldwide admin deal with music publisher Kobalt, the artist has entered a sales / distribution partnership with Universal Music Australia.
Kicking off the deal between UMA and Davies is the announcement that the first release will be a 30th anniversary edition of the band's first full-length album, Icehouse. The debut was released in 1980 under their former moniker, Flowers but the 30th Anniversary Edition will be the first of any of Icehouse's catalogue to be distributed digitally.
Davies said the excitement shown by Universal about his band's catalogue was one of the contributing factors for the switch in distributors. He said: "As can be imagined the Icehouse catalogue is very important to me and all those who took part in its creation. George Ash (Managing Director of Universal Music Australia) and Universal showed that they understand the excitement around new models of getting music to fans plus demonstrated a rare combination of being a big company which is also able to take a personal approach."
Compiled over three discs, the release will feature the original album (remastered, with three bonus tracks), a 19-track, 75 minute disc of live recordings including versions of Iggy Pop's Funtime, The Easybeats' Sorry, John Lennon's Cold Turkey and Ultravox's Man Who Dies Every Day, as well as the renditions of all tracks from the Icehouse album and a DVD of rare live footage. The album will be out Friday May 20.
The Kobalt partnership, which ended the artist's long-time association with EMI Music Publishing, has since ignited the sync placement for Icehouse's hits like Can't Help Myself and We Can Get Together.

6 April 2011
Iva was interviewed on 2UE Sydney this morning! Have a listen!

6 April 2011
HUGE NEWS!!! Icehouse & Iva Davies have been signed to Universal Music Australia! From today's exciting press release:
Universal Music Australia today announced that it has entered into a new sales and distribution partnership with Iva Davies for the ICEHOUSE catalogue of recordings. In celebration of the new partnership, ICEHOUSE and Universal are delighted to announce that the first release will be a 30th Anniversary Edition of the band's debut album.

Not only will this landmark album be available through retail on Friday 20th May 2011, reinvented in a new 3 disc set, but it also marks the first time any of the ICEHOUSE catalogue has been available for digital download. Fans will be able to get music from the set via iTunes and other digital stores as well as buy it at their local music retailer.

The 30th Anniversary Edition is a lovingly compiled, vastly expanded edition featuring a wealth of previously unavailable material.

Boasting the singles 'We Can Get Together', 'Can't Help Myself', 'Walls', 'Icehouse' (and later 'Love In Motion') - the ICEHOUSE album released back in 1980 went on to become one of the most successful debut albums of the era, spending over 45 weeks on the chart and achieving accreditation of over 4x platinum within months of its release.

In addition to the original studio album (remastered, with 3 bonus tracks), this 30th Anniversary Edition will feature a 19-track, 75 minute disc of live recordings recorded for radio broadcast in different territories between February 1980 and November 1981. As well as the renditions of all tracks from the ICEHOUSE album, the Live disc includes incendiary versions of Iggy Pop's 'Funtime', The Easybeats' 'Sorry', John Lennon's 'Cold Turkey; and Ultravox's 'Man Who Dies Every Day'.

Also included in this stunningly presented 3 Disc set is a DVD of exceedingly rare live footage.

The DVD includes 5 live tracks from Flowers appearance at Sweetwaters Music Festival (NZ) in 1981, an interview with Iva Davies prior to that performance and a collection of vintage Countdown TV appearances from the era. The set also includes previously unseen photographs, images and memorabilia - in addition to brand new liner notes from Iva Davies.

The Flowers Icehouse 30th Anniversary Edition shows where it all began.
Fantastic news for longtime Icehouse fans! Read the press release for more information.
6 April 2011
From The Daily Telegraph:
ICEHOUSE'S Iva Davies remembers hearing Pink Floyd's seminal Dark Side Of The Moon album for the first time.
It was at a party in his mates' share house at Eastwood and he was drawn to the darkened loungeroom.
"We listened to it for days," he said. "It defined the whole idea of an album."
For that reason Davies has dodged the iTunes draft, along with AC/DC, Tool and other artists who would prefer their albums were not sold online as stand-alone singles.
But that will change, with Davies preparing a three-disc 30th anniversary edition of the band's 1980 debut album Icehouse -- released when their name was Flowers -- and its hits including We Can Get Together and Can't Help Myself for a May 20 release.
"This is the first album going out on iTunes," Davies said. "I've been incredibly resistant to that because of the old-fashioned notion that what we did in those days was make an album."
The release will include live recordings and a DVD of an early New Zealand Sweetwater Festival performance and Countdown clips.
4 April 2011
From The Daily Telegraph:
ICEHOUSE creative controller Iva Davies is keen to find one of the original musicians who played in the band when it was known as The Flowers three decades ago.
As Davies prepares to reissue the band's debut record to mark the 30th anniversary of its name change, he is trying to locate keyboard player Anthony Smith.
Smith was part of the original lineup in 1978 and continued through until the end of 1981.
Davies said the last time anyone in the Icehouse camp had seen Smith was about 10 years ago.
"He's actually owed money," the musician said.
"And it would be a shame not to involve him in all of this."
4 April 2011
Paging Mr Anthony Smith! Anthony, are you out there? If you are Anthony - or know of his location - please contact Icehouse Management via the new Icehouseband Facebook page. There is a handwritten note from Iva posted there, which starts off this appeal for information.
If you're not on Facebook, feel free to contact us and we will pass along your information. Thanks!
27 March 2011

Icehouse has been confirmed to be playing during the Opening Ceremonies for this year's Arafura Games! The Games Opening Ceremony will take place at TIO Stadium in Darwin on 7 May 2011. The official site for the games has a press release.
Joining Iva for the performance will be Paul Wheeler, Paul Gildea, Glenn Reither and Steve Bull.
If you are able to attend the Opening Ceremonies, we encourage you to report your experiences back to us! We are sure this is going to be a spectacular event!

26 February 2011
Read Icehouse's Iva Davies Signs Global Admin Deal, Catches Up To Future on billboard.biz.

24 February 2011

BREAKING NEWS: We have just learned from the Icehouse management team that Iva Davies has signed a new worldwide publishing deal with Kobalt Music! This is great news for Iva and his team, as well as Icehouse fans across the globe! Here's what Iva had to say about this new partnership:
"I'm really excited about the prospect of being involved with Kobalt as I move to the next phase of my career. Having only been with one publisher throughout my career this was a big step to make. What impressed me most was the Kobalt team's new and different way of approaching publishing: their transparency, enthusiasm and creativity sees them firmly engaged in new models for the 21st century in order to benefit the writers and artists they work with."
Prior to signing with Kobalt, Iva had a publishing deal with EMI.
Kobalt and the Icehouse management team will work together to explore potential opportunities to license Iva's music to the television and film industries. Congratulations to Iva and Kobalt on this exciting new venture!
We can also report that Icehouse management are saying that we should see the release of the 30th Anniversary package of Icehouse in late May! Stay tuned for further news regarding this very special release!
Read the press release for more details.
The Music Network had a chat with Iva about the new publishing deal. In the article, they report that Icehouse will deliver a rare performance for the May 7-14 Arafura Games in Darwin.

Download free live tracks!
Please read this exciting new announcement: Icehouse 30th Anniversary! You won't want to miss it!